Posted by Caron on 21st Dec 2022
Unlike our previous life in Northern California, we are definitely feeling the effects of a real winter now that we are back home in the Pacific Northwest. Embracing dark winter days and earlier evenings takes a whole different mindset and outlook on our coastal life! But it's also the perfect setting to celebrate the season with a traditional Yule Altar on our fireplace mantle for the Winter Solstice. Take a look - maybe we can inspire something fun at your house too!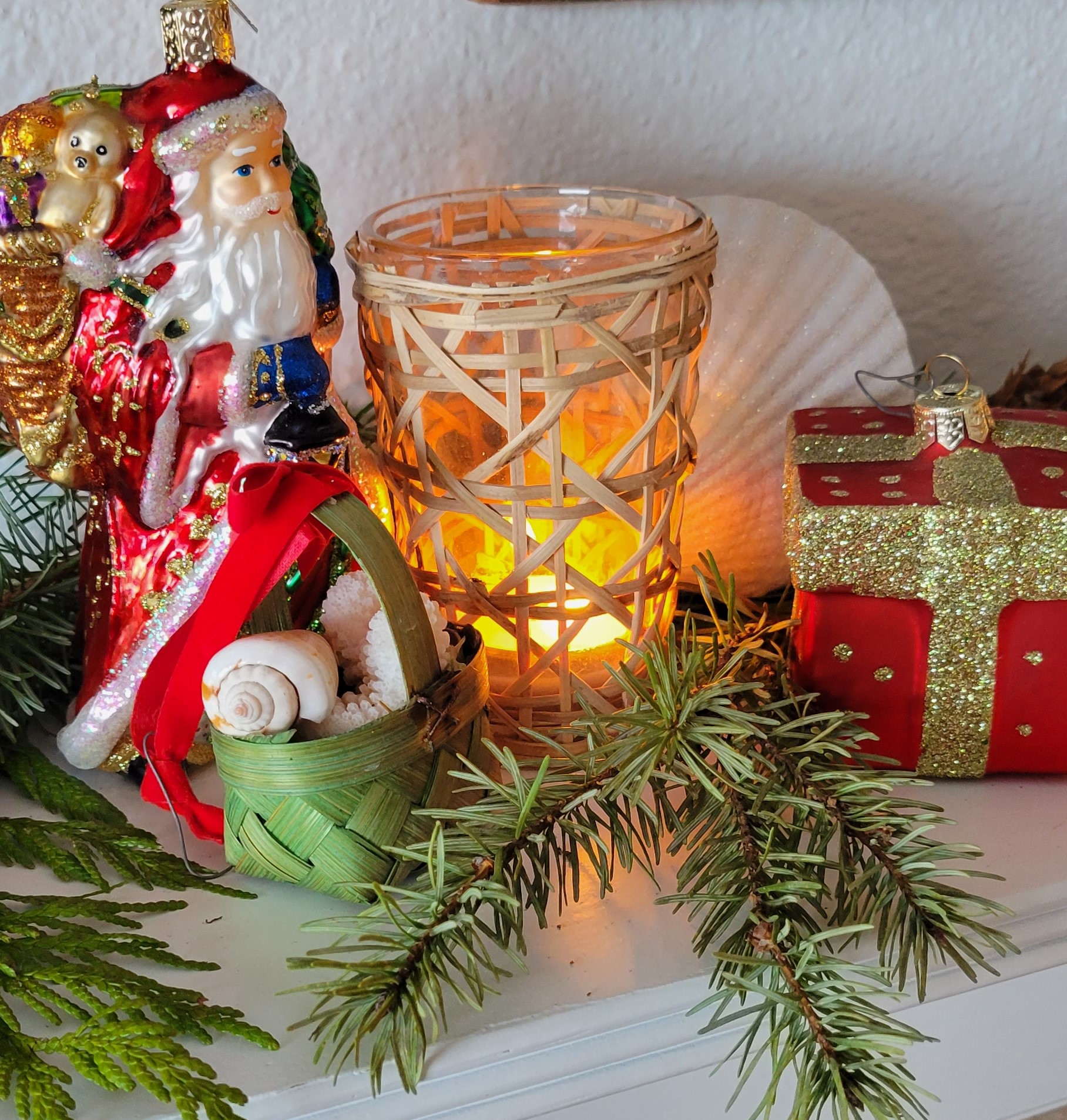 I have been so excited to mix up our holiday decorating this year with natural elements of the coast that we can readily find here: wild red berry holly, cedar branches with tiny cones and pine cone adorned boughs from towering Douglas Firs. All natural outdoor finds that grow abundantly here on the Kitsap Peninsula that we did not have in California.
The purpose of the Yule Altar is to honor and symbolize the return of the big golden orb (yay!), so one of the most important pieces to your altar needs to be lit candles that represent the warmth of the sun.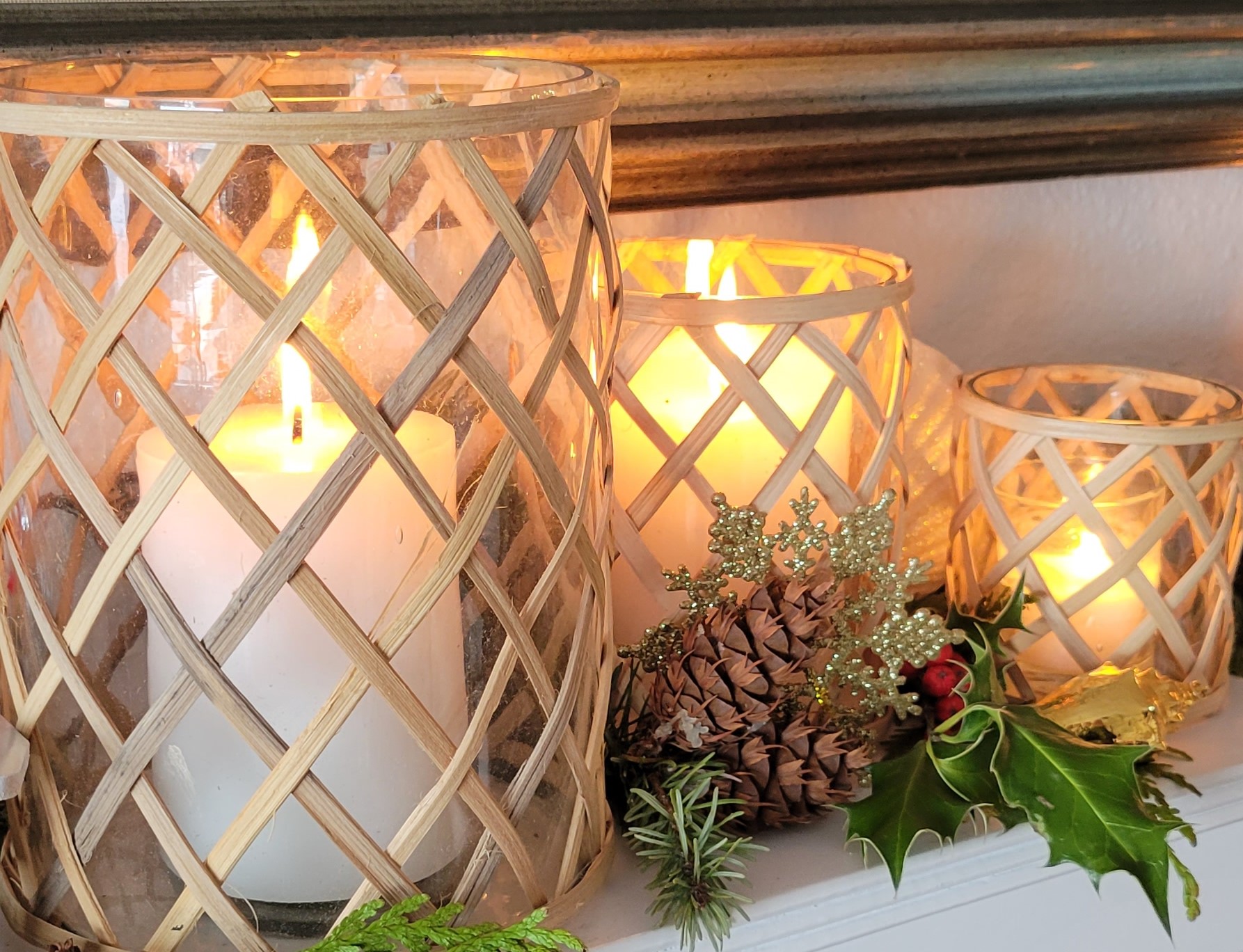 Also to be included are gold or shiny objects with your candles. We chose to use our Gold Dipped Scallop Shells and Strombus Shells to keep the look coastal! Plus we added a few of our favorite traditional red and green holiday ornaments highlighted with seashells and shiny elements.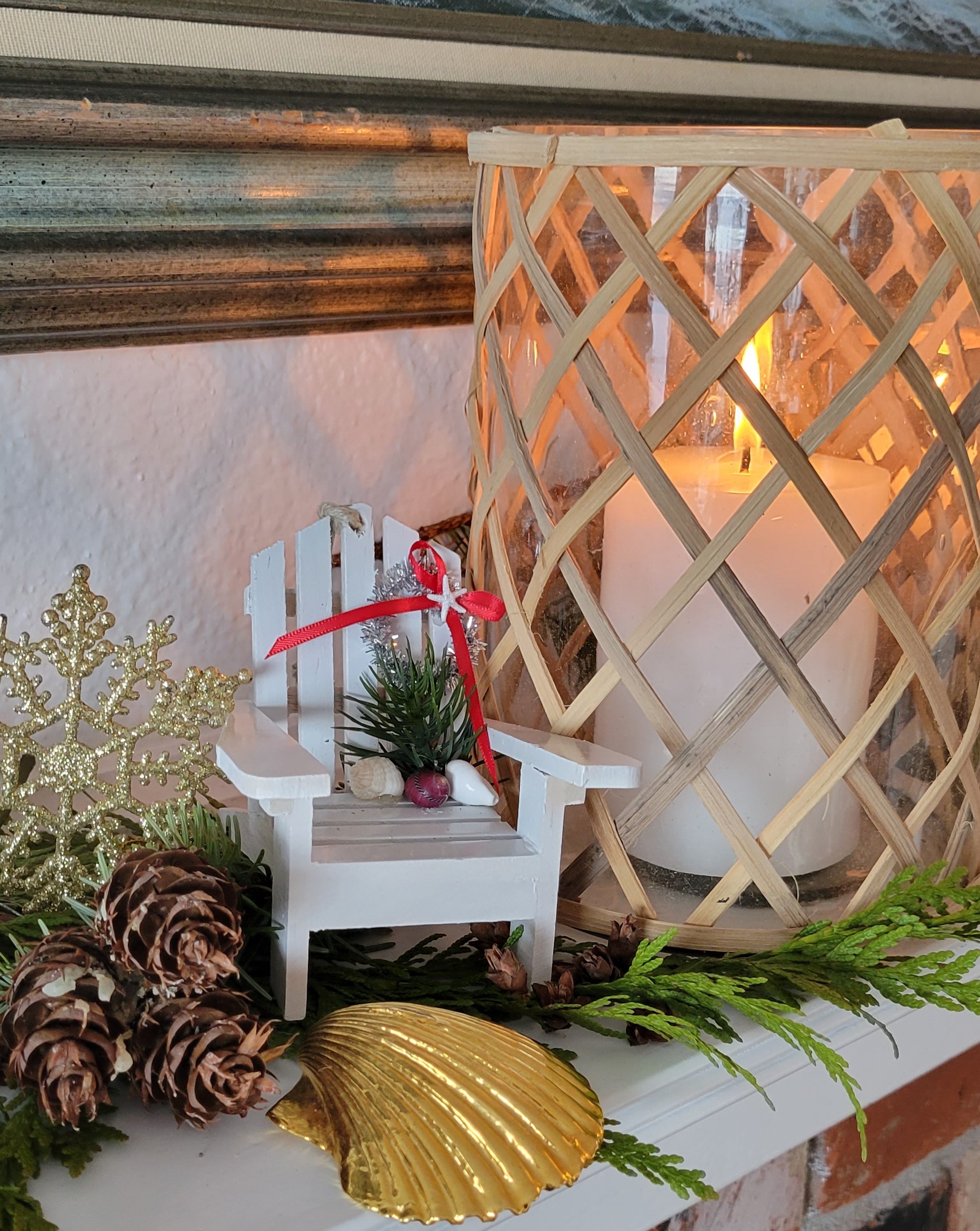 Then surround the candles and decorative ornaments with your foraged natural symbols of winter from your area. Pine cones, cut evergreen boughs, juniper and wild rosemary sprigs plus holly branches are just a few examples that would look fabulous. Such a great way to get creative and bring nature's beauty indoors!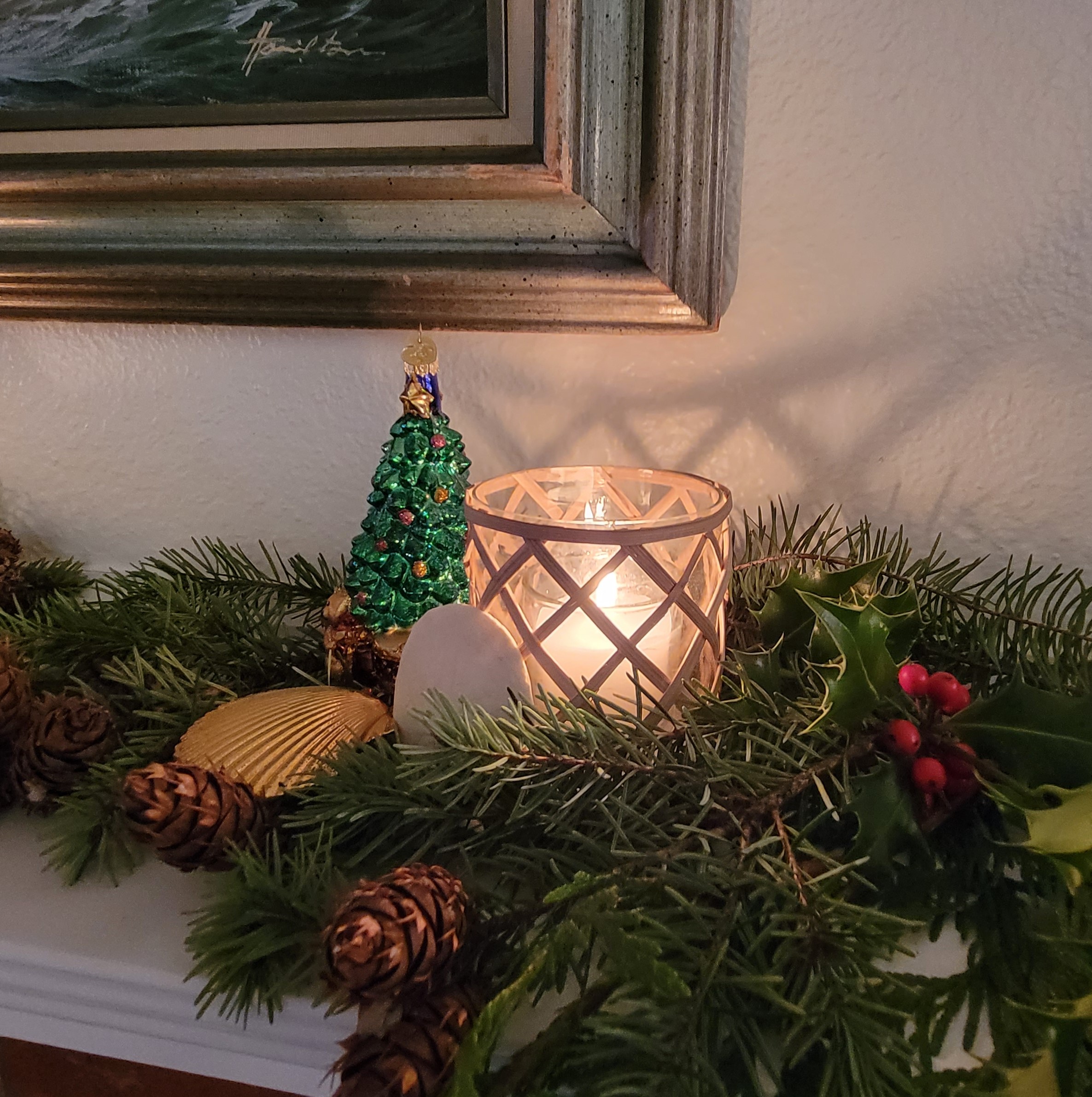 Here's what you need to gather to create your own traditional Yule Altar:
1. White or Yellow Candles. Clear glass hurricanes are wonderful for showing off the warmth of your flames and it's a lot safer while burning lit candles in your display. Could also use battery operated candles if you are nervous about open fire and flames.
2. Gold and Shiny Objects/Ornaments that symbolize the sun.
3. Fresh natural evergreen elements from the outdoors that can be found in your area; Cedar, Pine, Juniper and Fir Boughs are just a few examples. Evergreens are seen as typical symbols associated with themes of prosperity, as well as a continuation of life and renewal for the coming year.
4. Holly is great if you can find it in your area! Holly represents good fortune and luck.
5. Snowflake symbols are also wonderful and represent water in winter's form. We used gold snowflake ornaments in our display that we normally hang on our Christmas tree.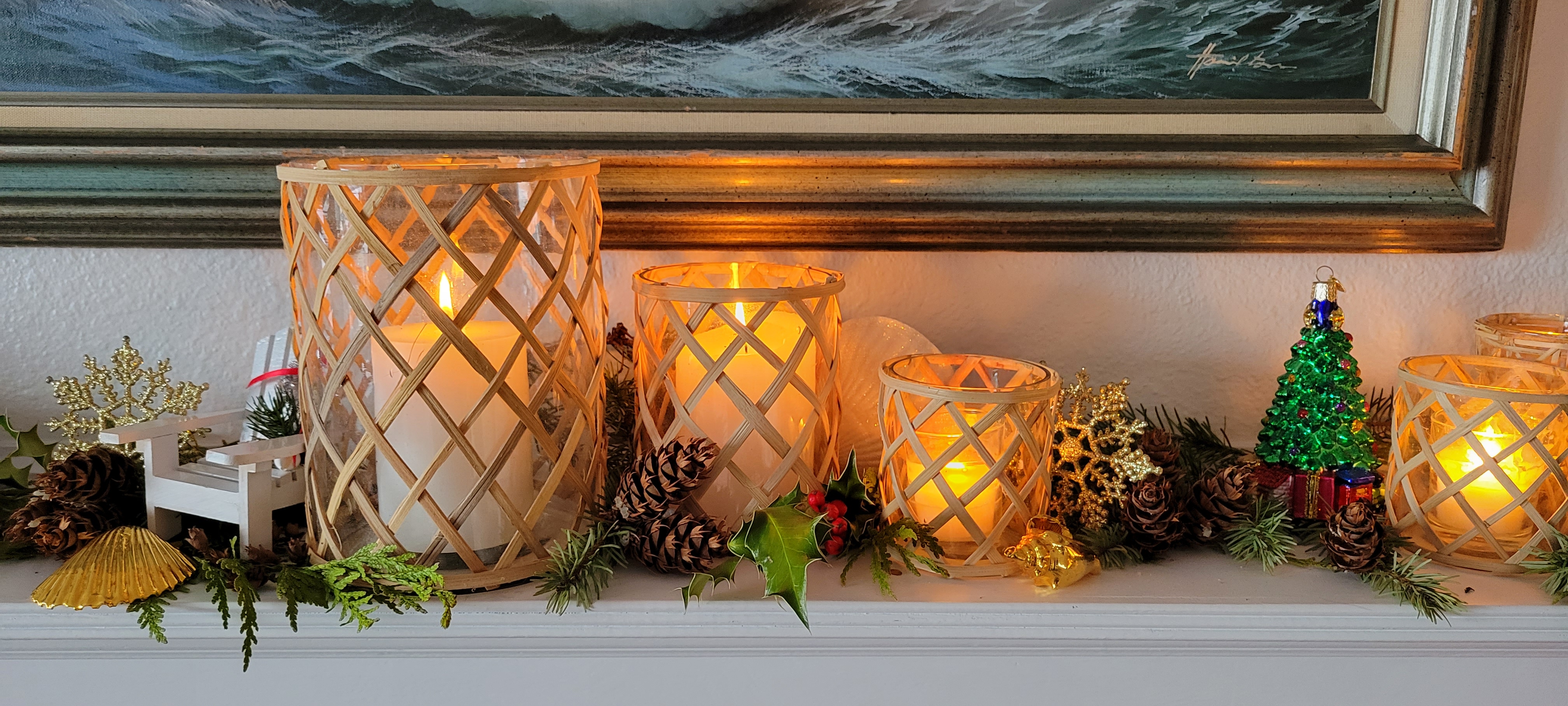 Light the candles and enjoy the glow of this special Yule Altar tradition for the Winter Solstice!