We've Added to Our Crabby Tableware Collections!
(Featured above NEW Crab Motif Melamine Plates)
We've been patiently waiting since long before the holidays for our Half Moon Bay fishing fleet to be able to bring in their pots filled with Dungeness Crabs. The fishermen had to wait longer for crab season this year to stay out of the way of migrating grey whales. Honestly, I am okay with waiting longer if it means that the whales have a better opportunity for a safer journey south to Mexico...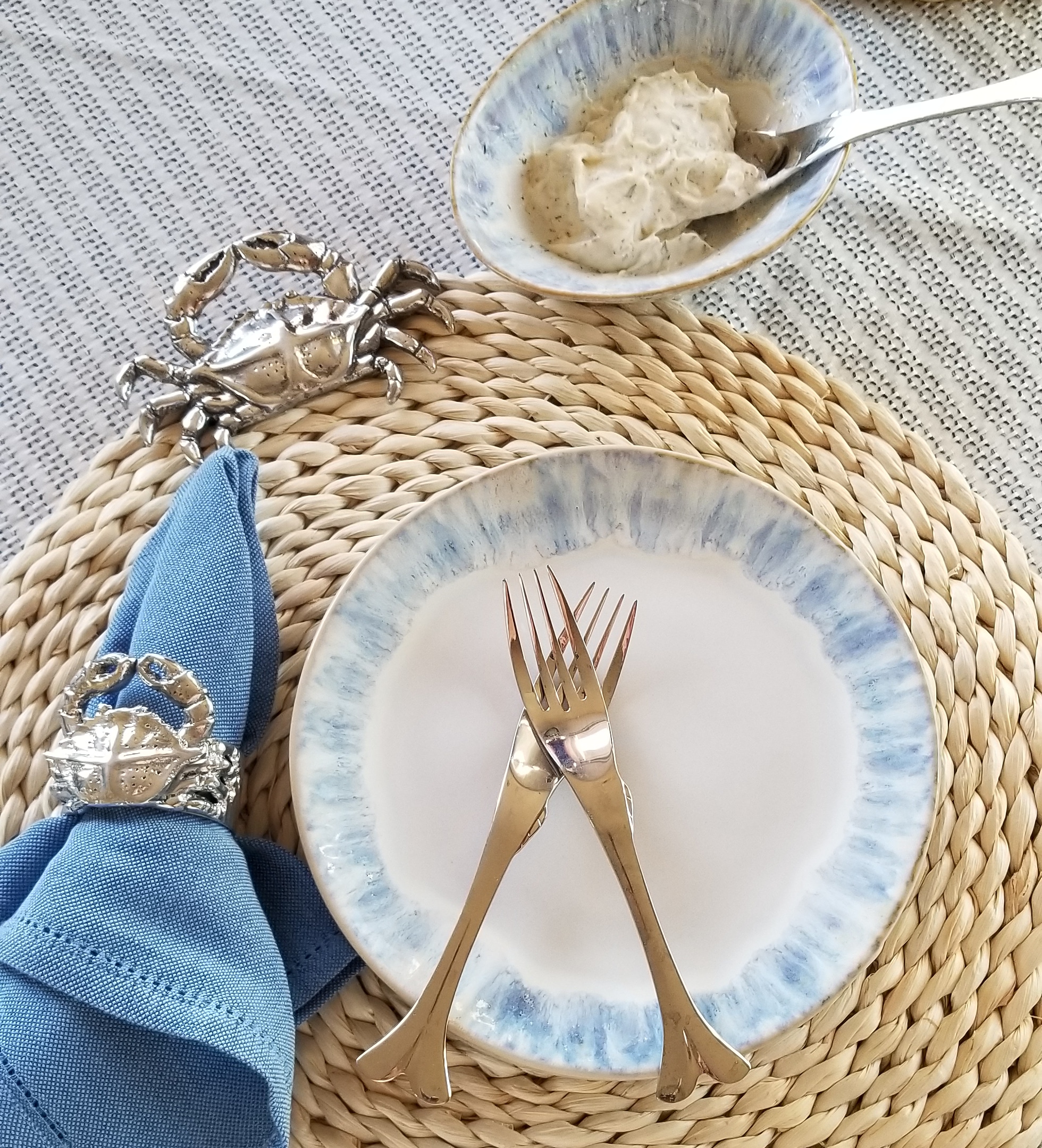 (featured above - Pewter Crab Twisted Seagrass Placemats + Crab Napkin Rings + Brisa Dinnerware)
Crab Season officially opened on Monday - so hopefully, by this weekend we will be serving up some "fresh from the sea crabby" deliciousness! Melted butter and fresh lemon with a sprinkle of crushed garlic... oh mi... Can't wait!
After having lived for most of our lives in the Pacific Northwest, and having sweet Dungeness Crabs right in front of our family's Puget Sound home all summer, it feels it's a little weird to have our Northern California crab season switched from summer to winter, but all it really means is more crabs for our dinner table all year round.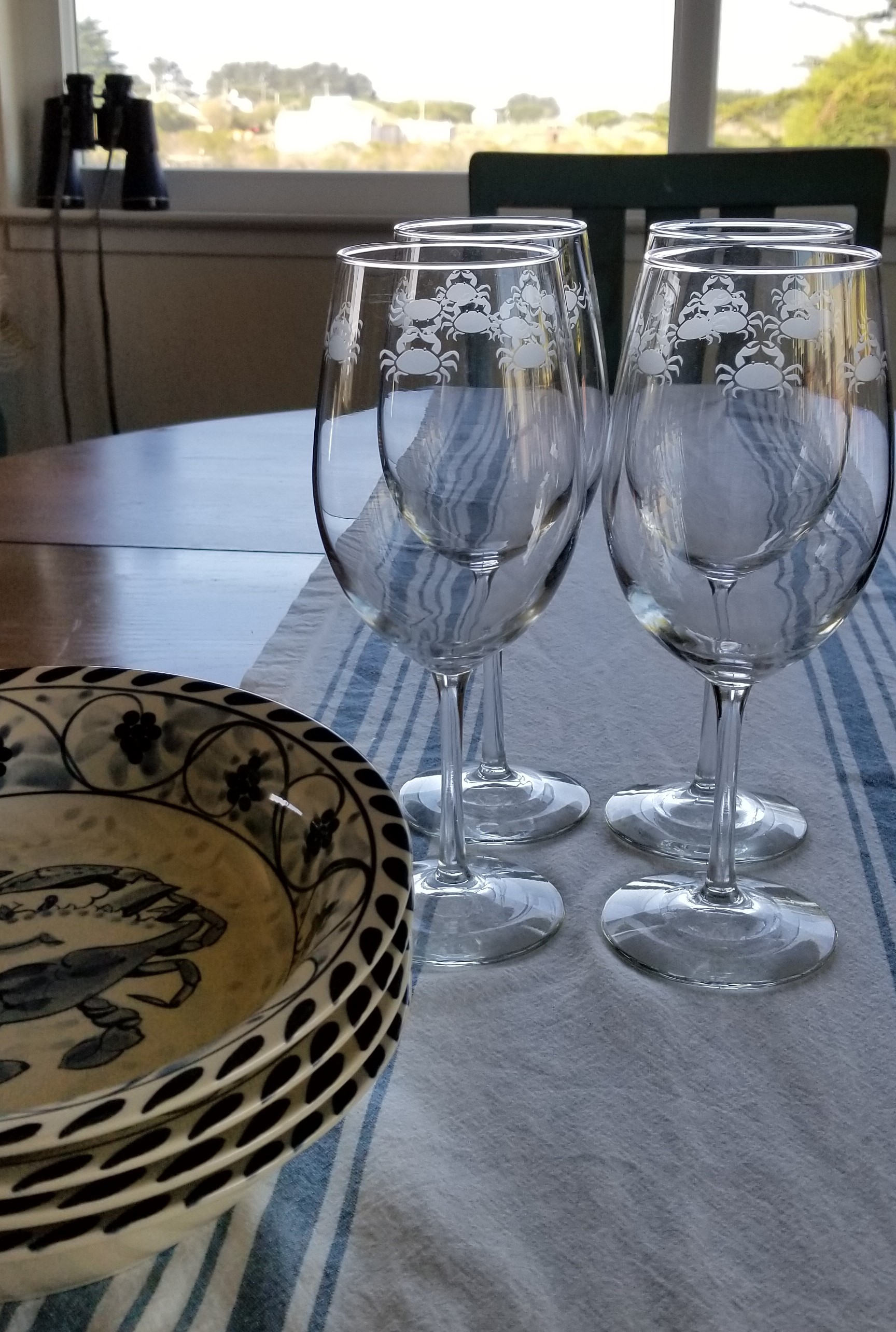 Thank goodness we will be ready. Just in time - our team has been busy adding some new fun Crab Plates and our Cast of Crab Glassware is back in stock. (yay!!!)
Have any crab recipes you'd like to share? We would to see your favorite ideas for serving any kind of crab - we might even publish on our blog....
Have a great week everyone!