Our 2020 Christmas Tree Winner
Congratulations to Christina Baird Sokoloski. Christina's coastal inspired decorated tree was our 2020 Christmas Tree Drawing winner and our team thinks that it is simply fabulous!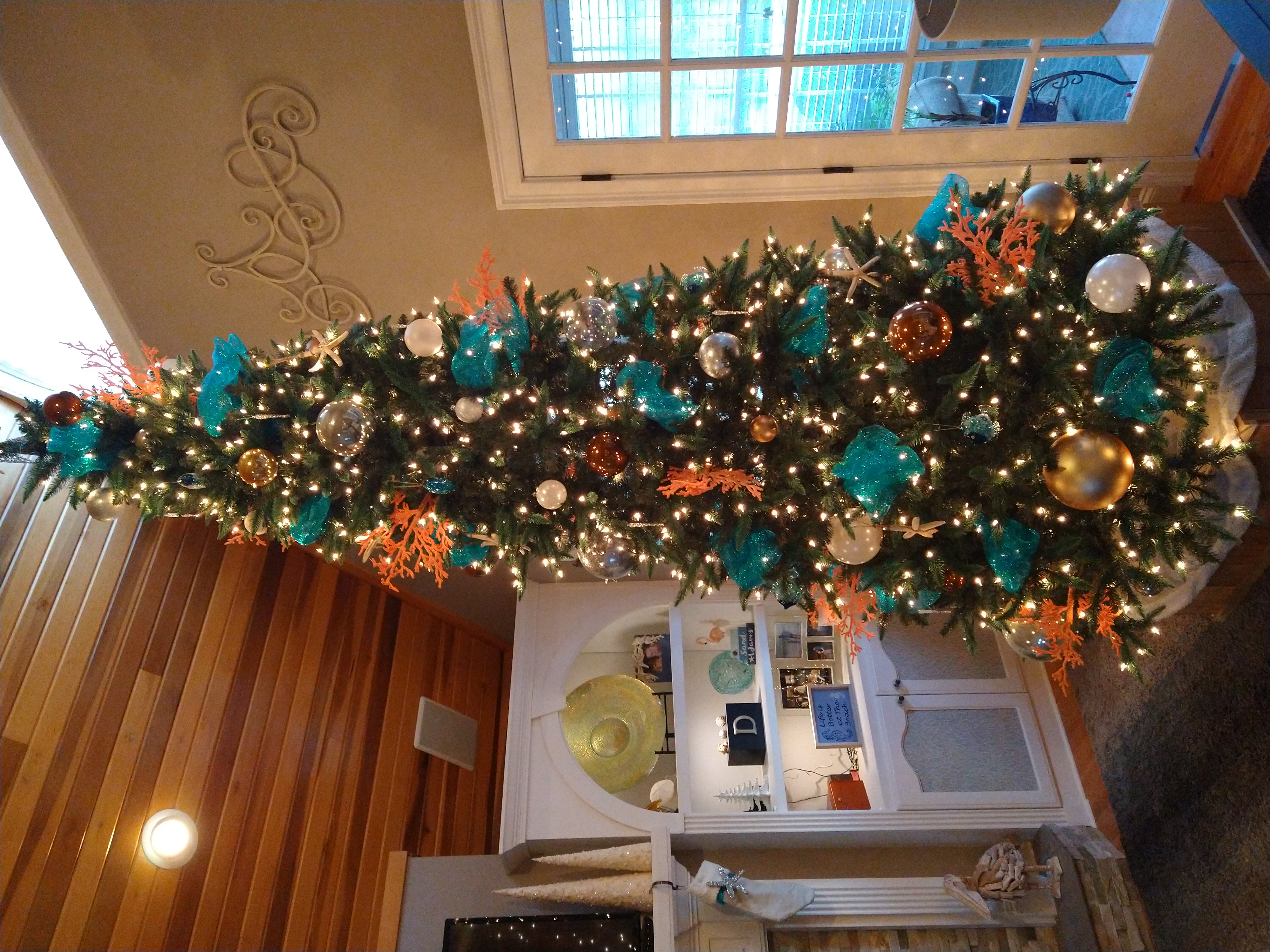 We thought her story was super charming too -
"Love your contest every year and seeing everyone's beautiful trees!! Our home is nautical and so of course we have to keep up with the theme at Christmas! My husband grew up near the water in Massachusetts and I grew up in Florida (Tampa area and then in the Keys) So needless to say with us now land locked in the Upstate of SC we love bringing the coast to us!! My 12ft has beautiful glass fishes, starfishes, blue mesh, and my new addition this year, coral glitter picks! We truly enjoy our tree every year! "
We received so many gorgeous creative entries and have to show some of them off! Every year, we are simply amazed at how creative our customers and fans are. Enjoy these gorgeous trees!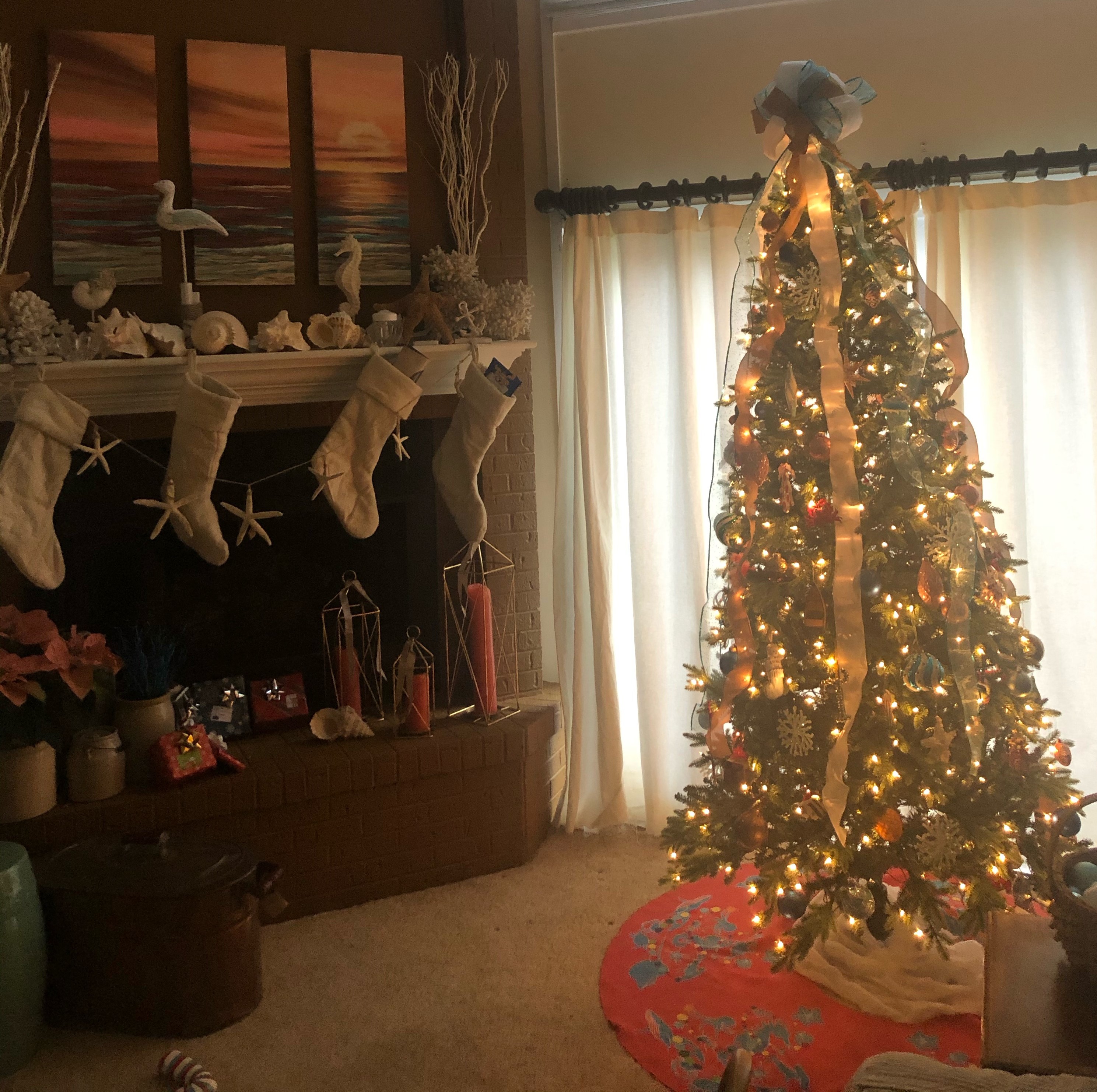 From Sharon Tucker - "This is my beautiful nautical decorations at Windmill Point Virginia where the Rappahannock River meets the Chesapeake Bay! A place of natural beach beauty!"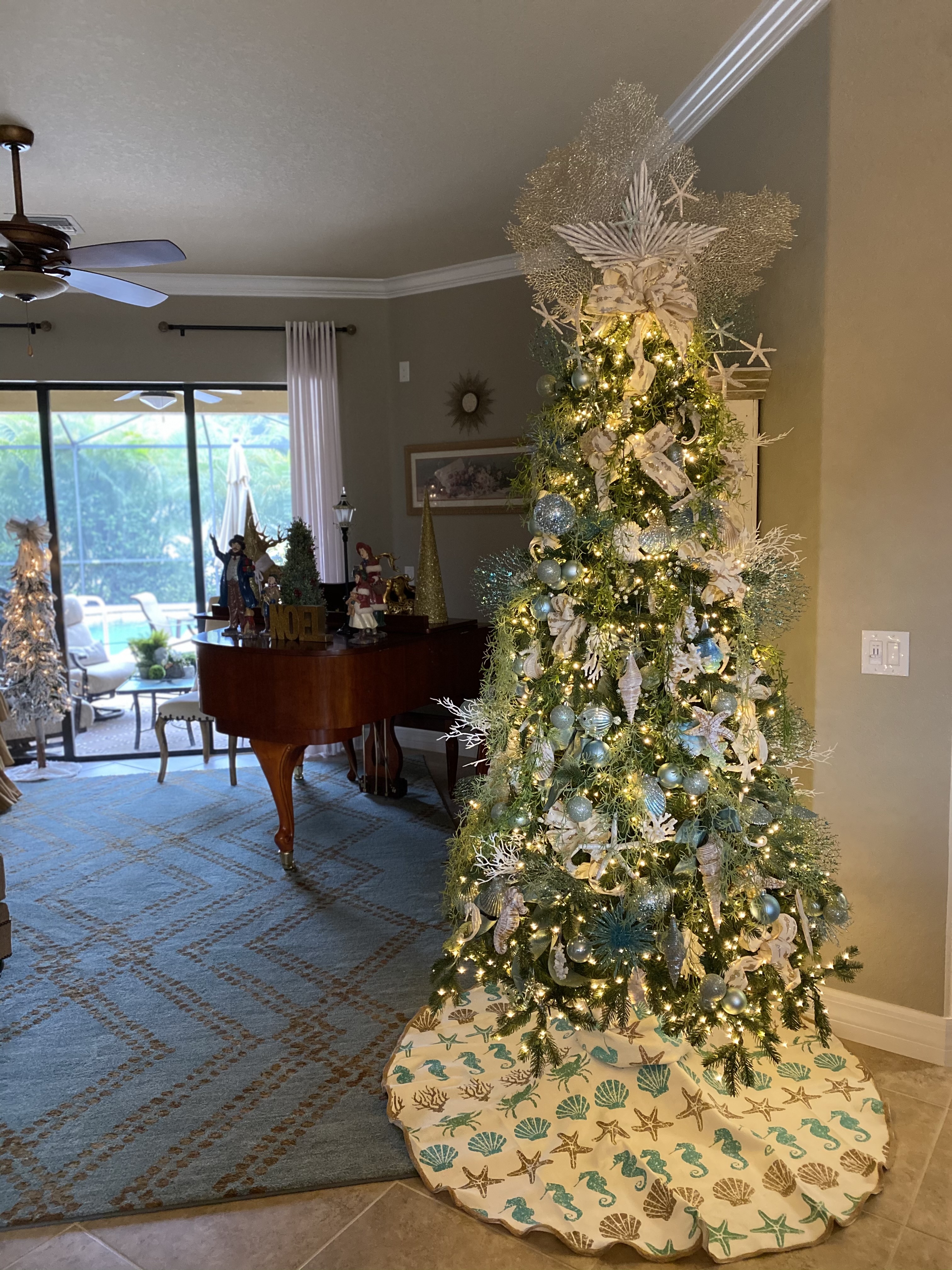 From Sara Sandtner - "My husband and I moved to Venice, FL three years ago. This is my very first coastal tree that I have decorated. My tree is special to me because I love Seahorses and seashells."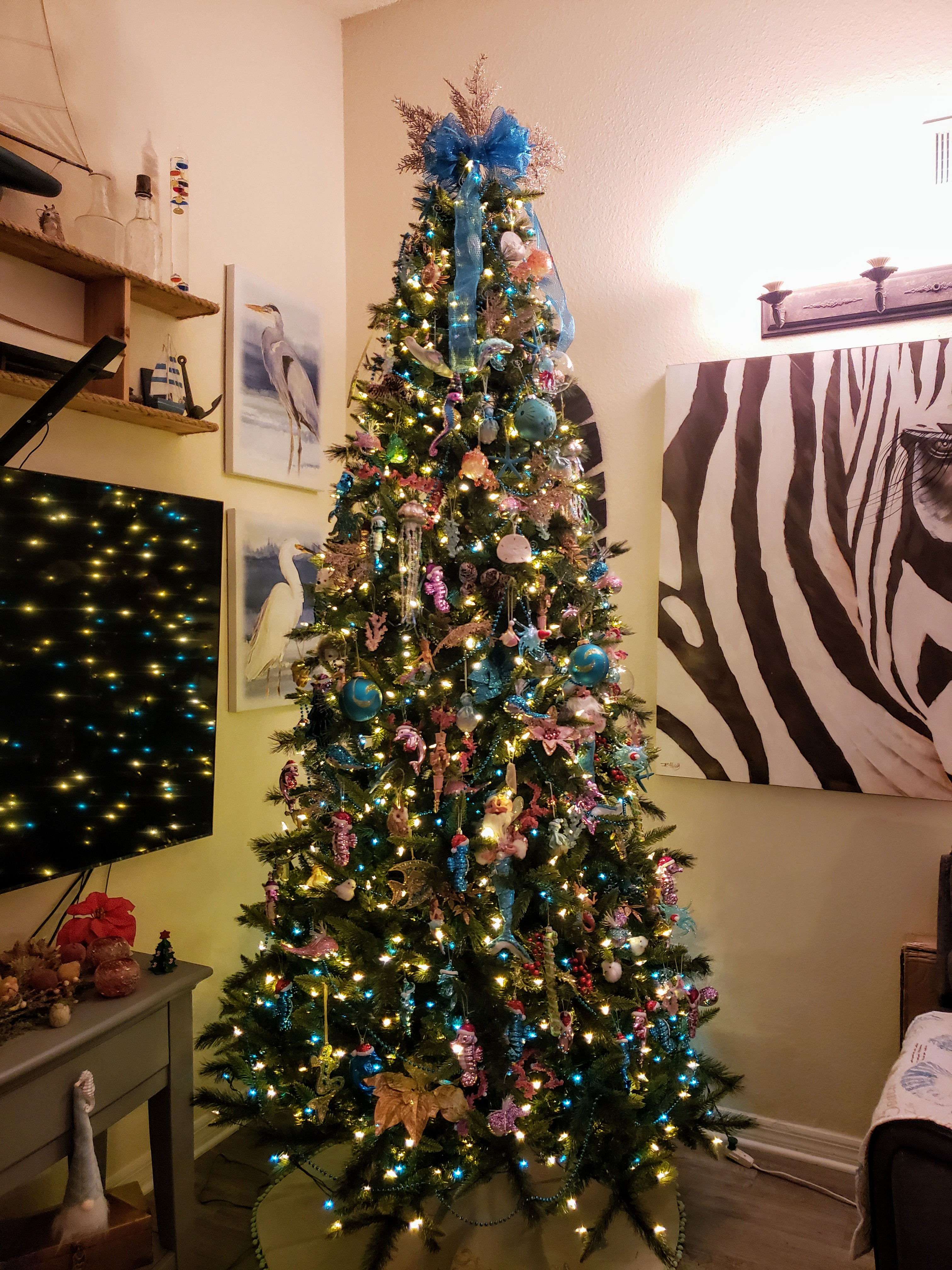 From Theresa Fields - so many fun sea creatures!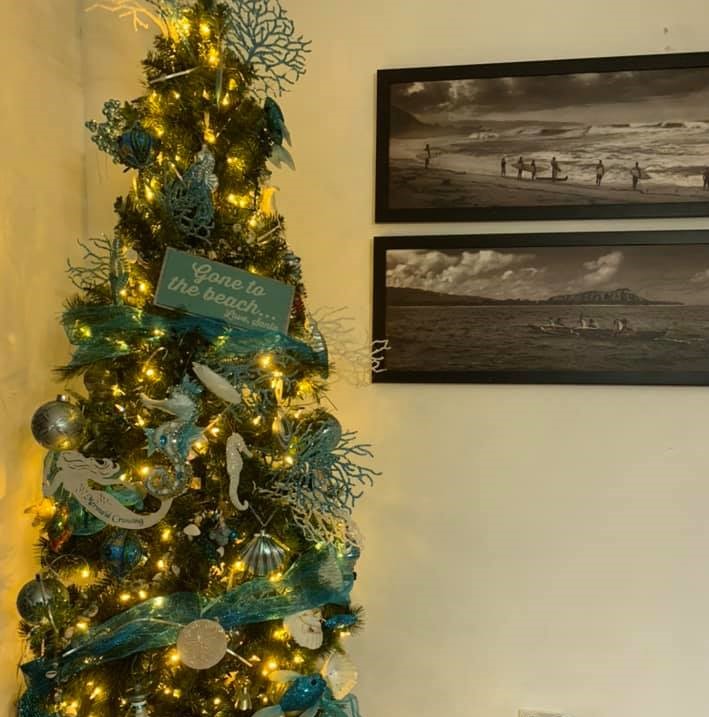 Posted on our Facebook Page from Facebook friend Stingray Turquoise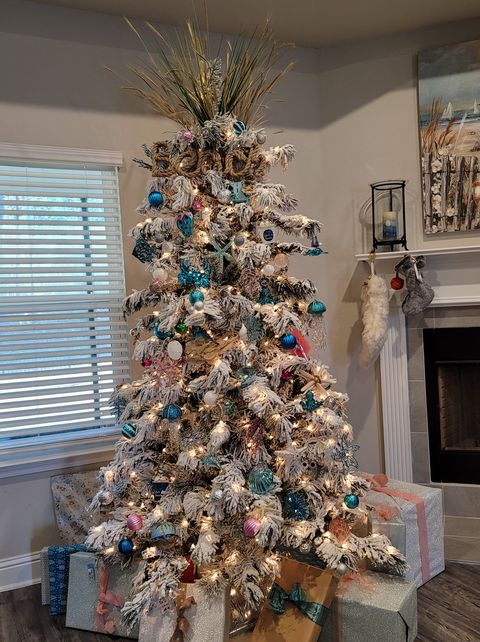 From Amy Scott -
"I am so excited to enter my Gulf Shores , Al Coastal Christmas tree this year! I have been collecting coastal ornaments for the last 3 1/2 yrs. since we moved here. I look forward to finding just the right ones that represents our life at the beach like flip flops, beach chair, sea shells, turtles, crabs, jelly fish, dolphins, sunglasses, fish, sand, and so many more to find."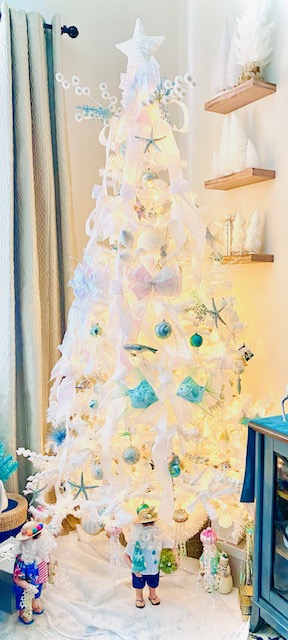 Julie Laughtner's Texas inspired tree. So fun - don't you love her beach Santas?
From Kimberly Barkow - "On the beautiful coastline of the Pacific Northwest. This tree is decorated with over 45 percent of handmade Christmas tree ornaments. I made jelly fish out of sea urchin shells . And some glass sea urchins Using Regular shells by just placing a ribbon on for hanging. The sand dollars were found from our coast line. The star fish on the tree topper was one my Grandfather give me when I was a little girl. Over 40 years ago."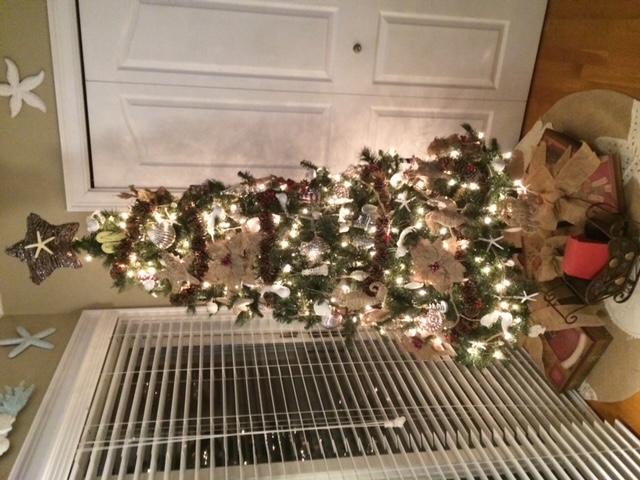 From Margaret Feis
From Tina Lay
Thanks to everyone who sent us images of their beach-nautical inspired Christmas trees - SO incredibly generous of you!
(All participants will receive special coupon codes to be used in the New Year. )