Shell Art = Natures Incomparable Beauty
We added this fabulous series of artisan created natural shell, semi-precious crystal stones and fabric framed wall art pieces from Jamie Young Co. just before the holidays, and have not had one minute to show them off the way that they need to be presented. Today, as we were adding them to our President's Day sale, we realized our error and wanted to give these amazing works of art their due!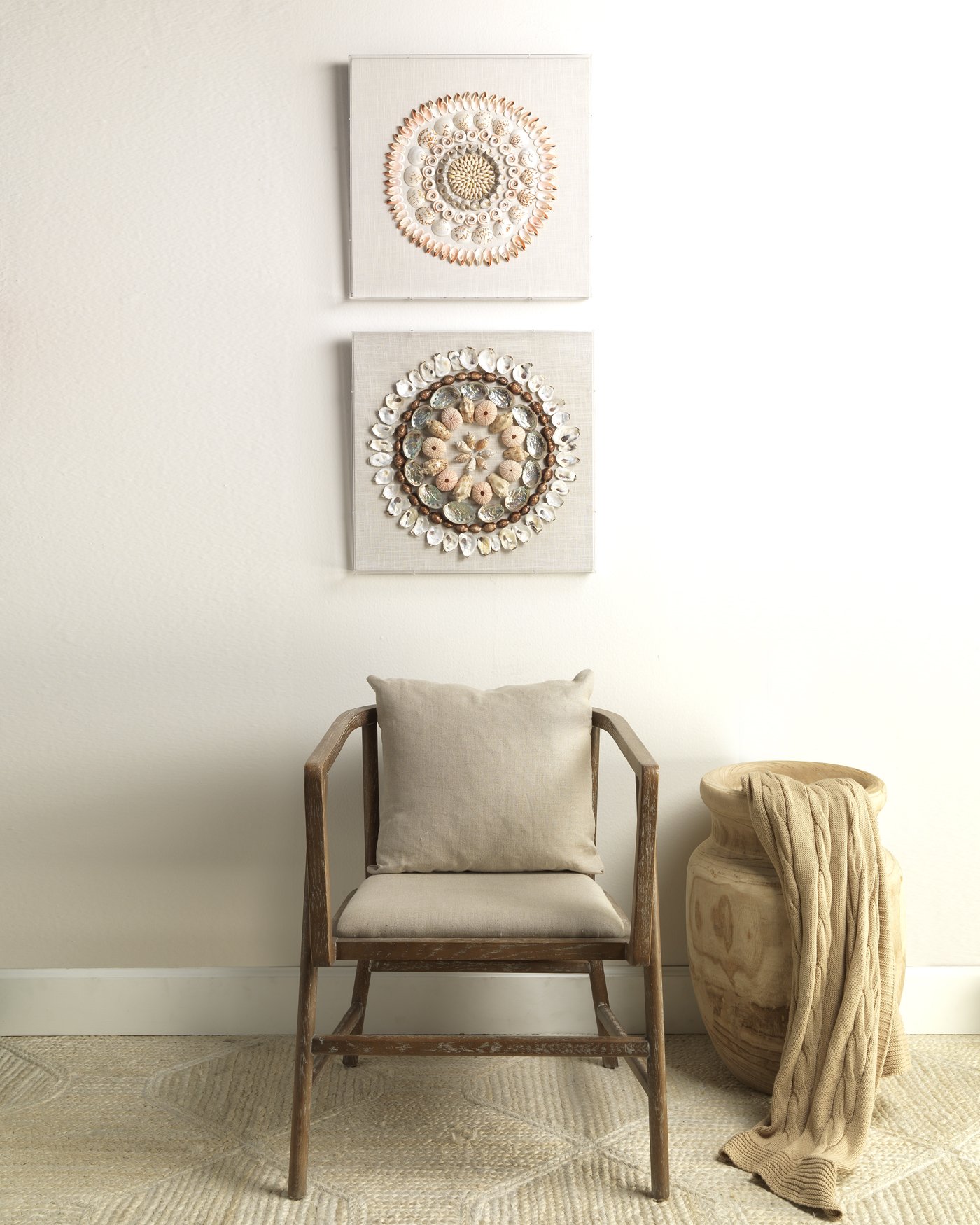 Truly stunning and unique, each one of these framed art installations harkens to the days of handcrafted vintage sailor valentine with a modern updated fresh appeal! Naturally polished shells plus the natural stones are individually chosen to fit the design and carefully added to the art - humble beginnings begat lovely, warm incomparable pieces.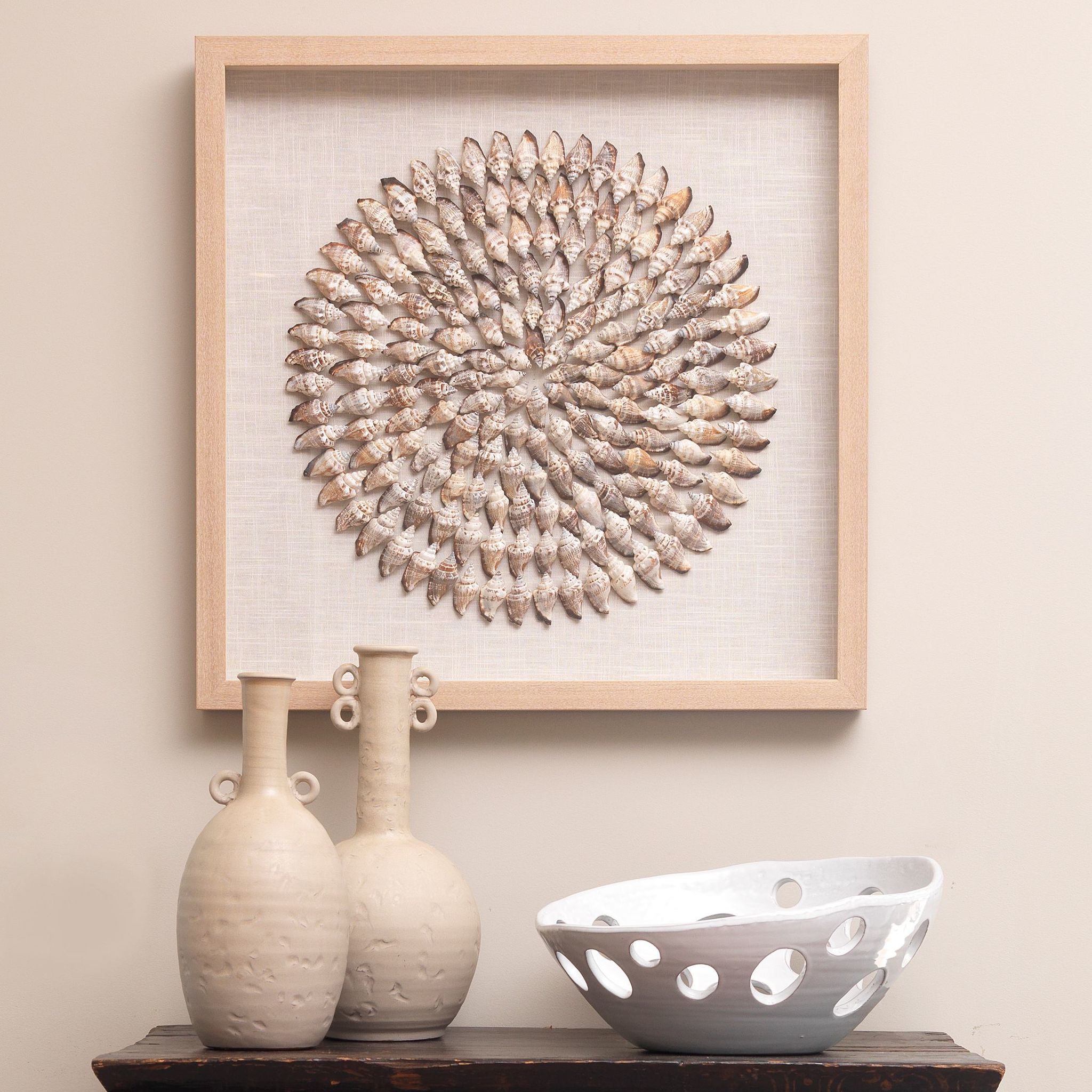 So beautiful, the natural shells arranged in circular, revolving patterns will instantly transport you to an exotic, glamourous locale! So important right now when many of us are not traveling and cannot wait until the day when we can start planning our next adventure...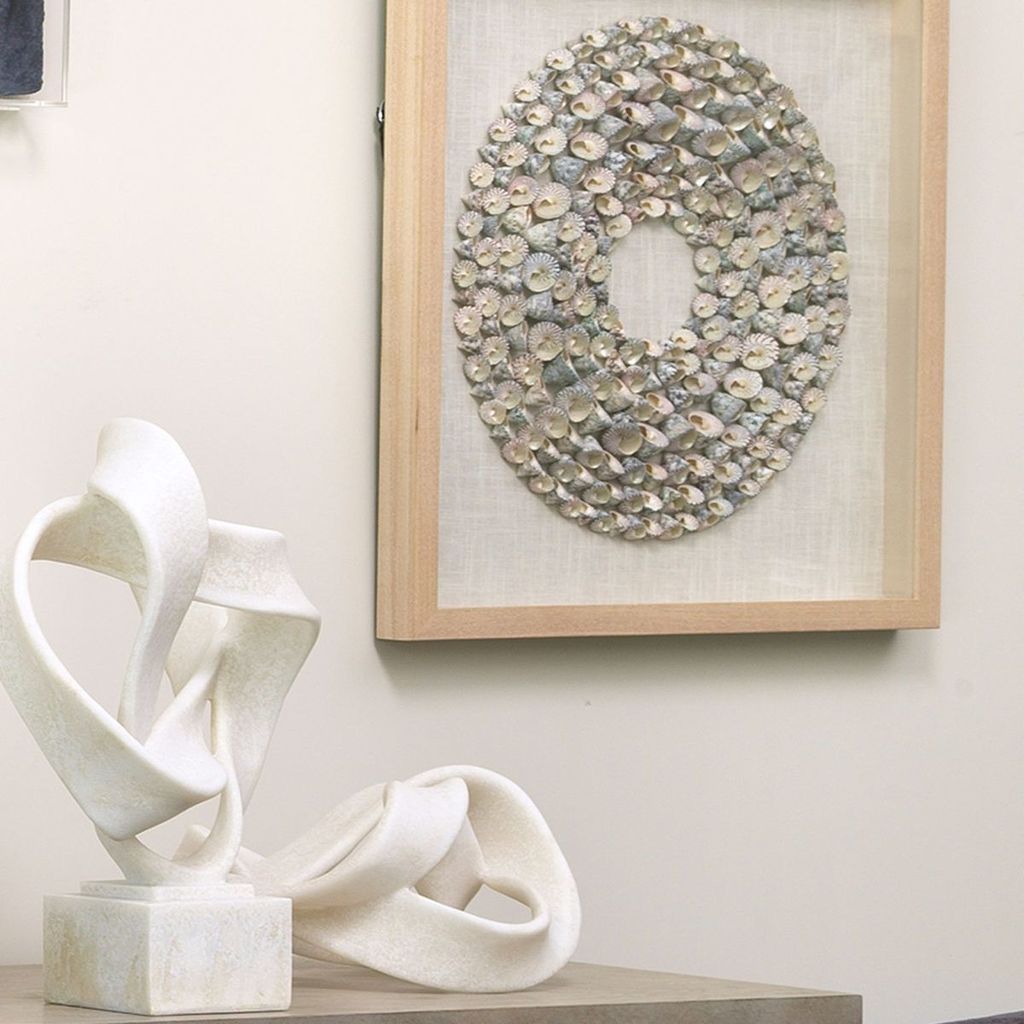 The beautiful textural aesthetic of naturally created sea shells against a neutral linen backdrop will absolutely whisk you away a calm retreat...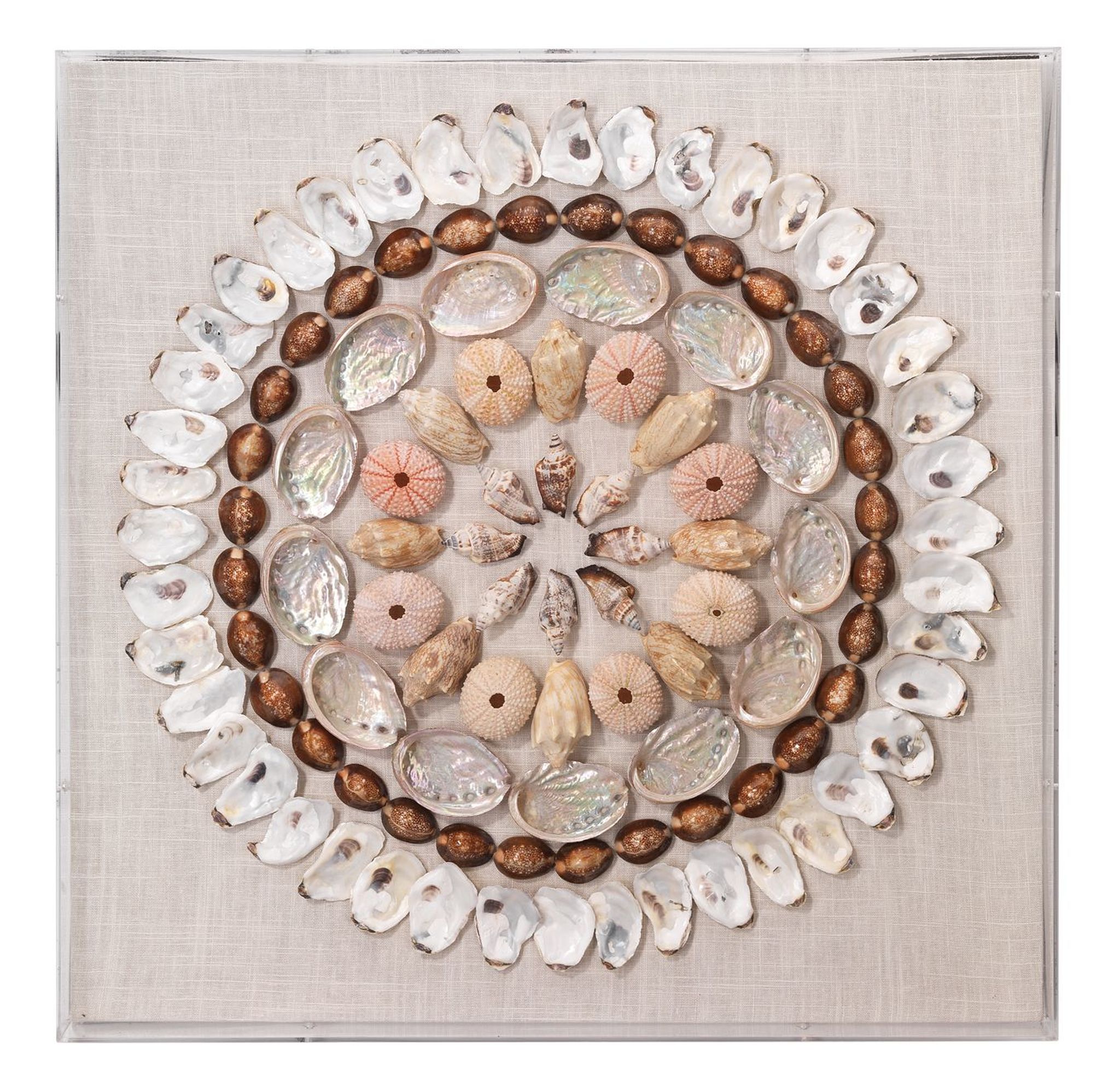 Radiating with texture and natural glamour, this pieces of art allows you to enjoy the wonders of the ocean, directly on your wall for years to come. No two are exactly alike, creating simply unique and stunning images!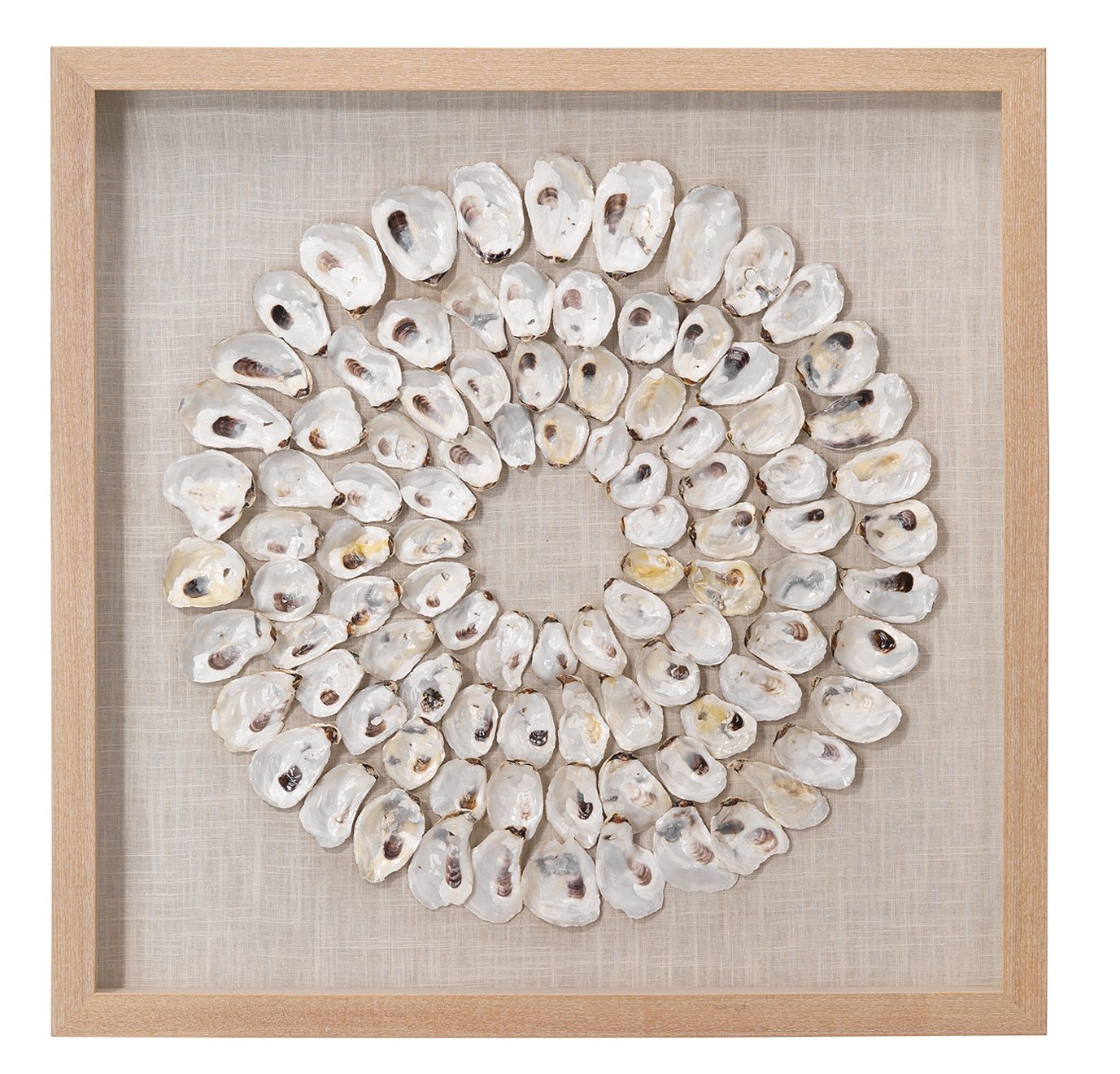 Must See All Five - Pick one, or a series to group together to reflect your beach home and your sense of adventure!Explore our Natural Shell Art Category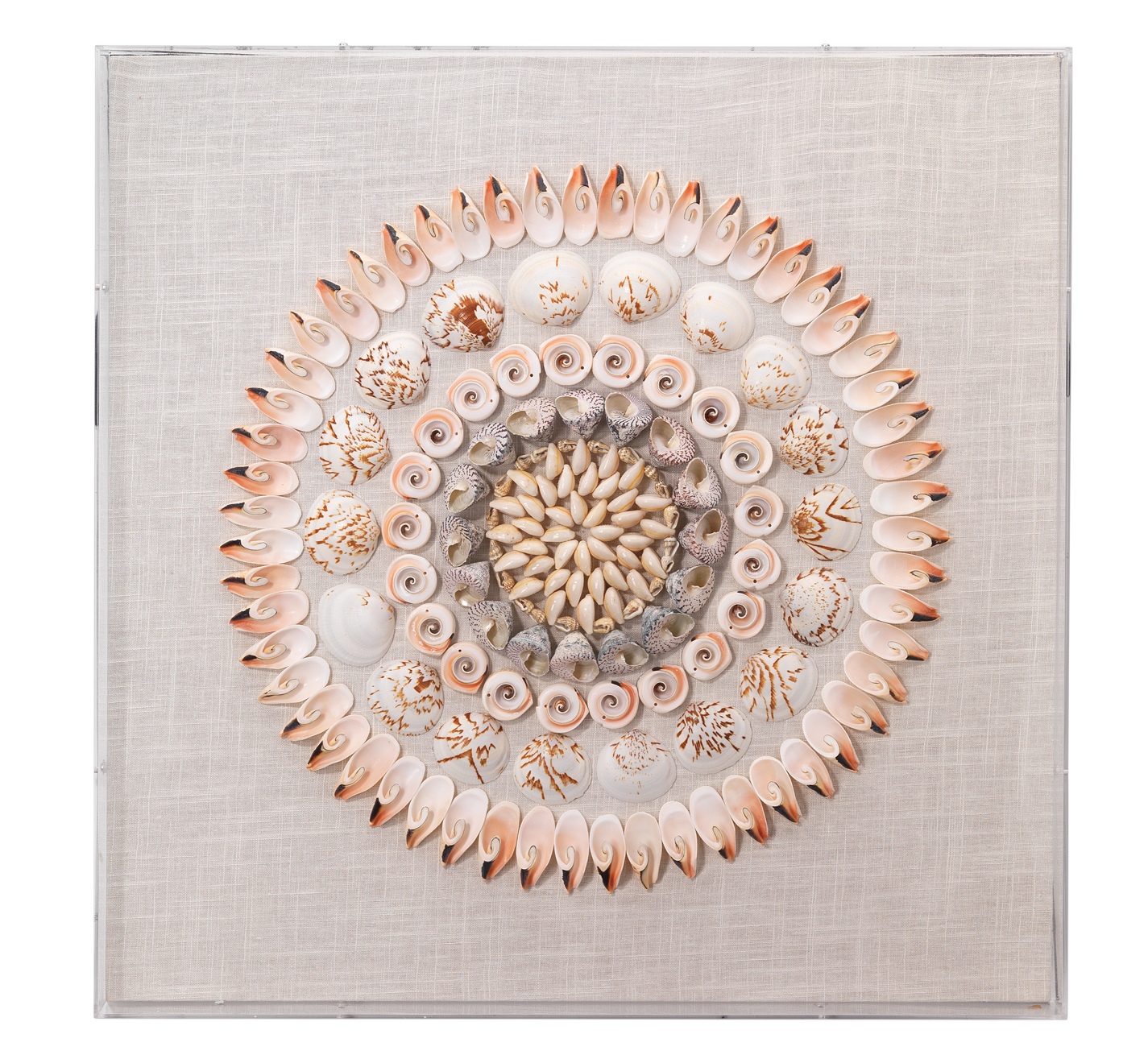 P.S. They are on Sale for Presidents Day Weekend - Don't Miss Out!