Guests Coming for the Holidays?
We so hope that you and your loved ones can be together during this crazy Thanksgiving and Christmas season! Getting the guest room ship-shape for visitors always make the season feel festive, even with just a few easy changes or updates. Not to mention a quick dusting and vacuum...
We love to share a few easy decorating tips for creating a stylish, welcoming retreat for your friends and family. They may even want to over stay their welcome! (Who wouldn't when you have a beach home to share!)
1. Add cozy throws - either folded neatly across the foot of the bed or casually tossed across, a throw blanket pops in extra color and will also come in handy on chilly nights. Perfect for taking outside for your Alfresco Dinner parties too!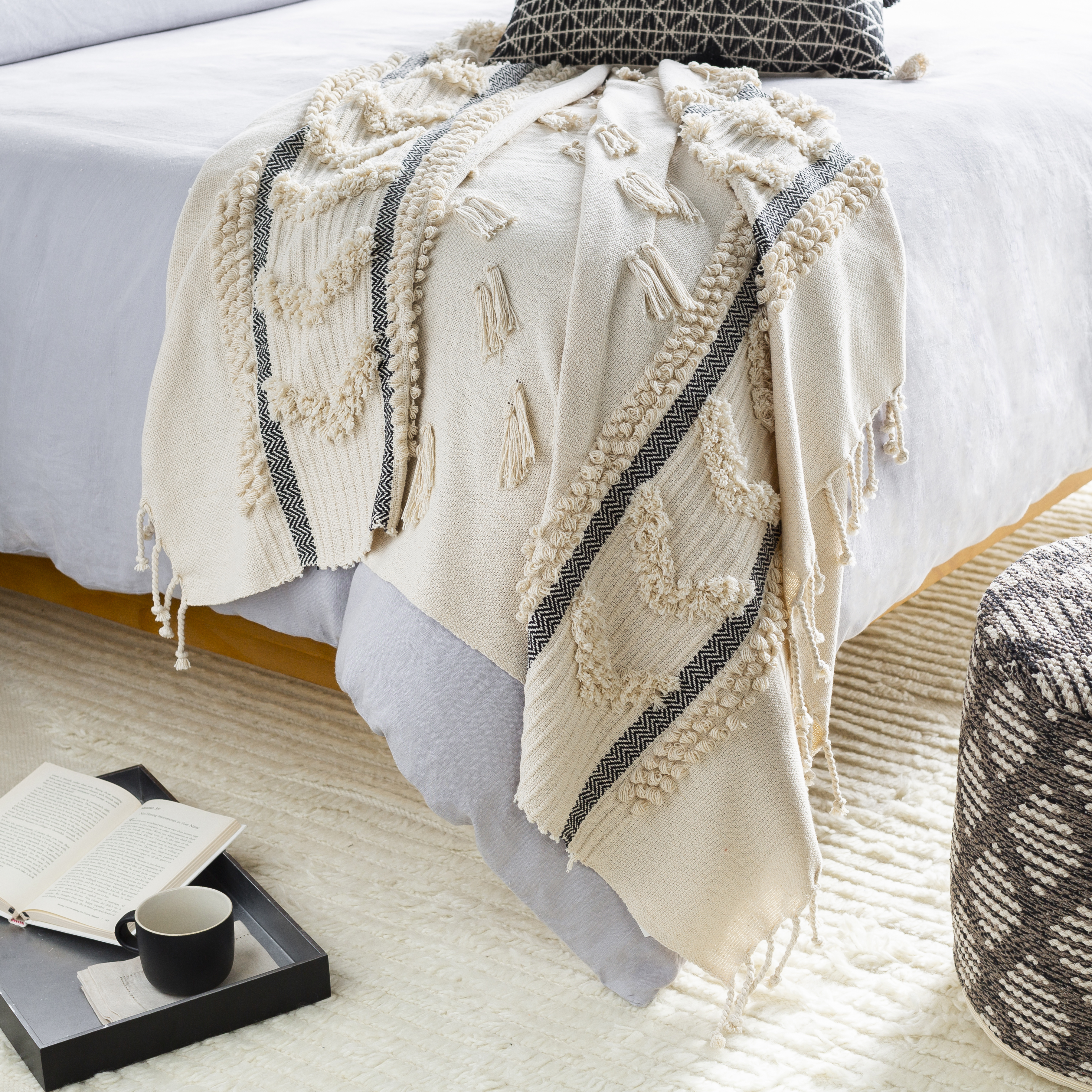 2. Leave some fun reading material for your guests!
Stock bedside tables with current magazines, local travel magazines or books that are a quick read. Literary-minded guests will appreciate the chance to wind down after a long day of activities. (P.S. Don't forget fun bookends too!)
3. Pile on the Pillows! Layers of beachy pillows aren't just pretty, they also complete a luxurious look in a bedroom. Decorative throw pillows pull the bedroom's patterns and colors all together to make a welcoming statement! Gather together pillows with embroidery and tufted details to make a room standout - Don't forget pretty Euro Shams too!
4. Fresh Seasonal Flowers Make Such a Difference Fresh flowers are a must but creating an arrangement doesn't have to be a chore! Stop by your local grocery store, or local florist and grab a few bunches of pretty blooms. Simply snip the ends, then plop them in a vase! Or gather green botanicals or flowers from your front yard -
Super easy and super affordable.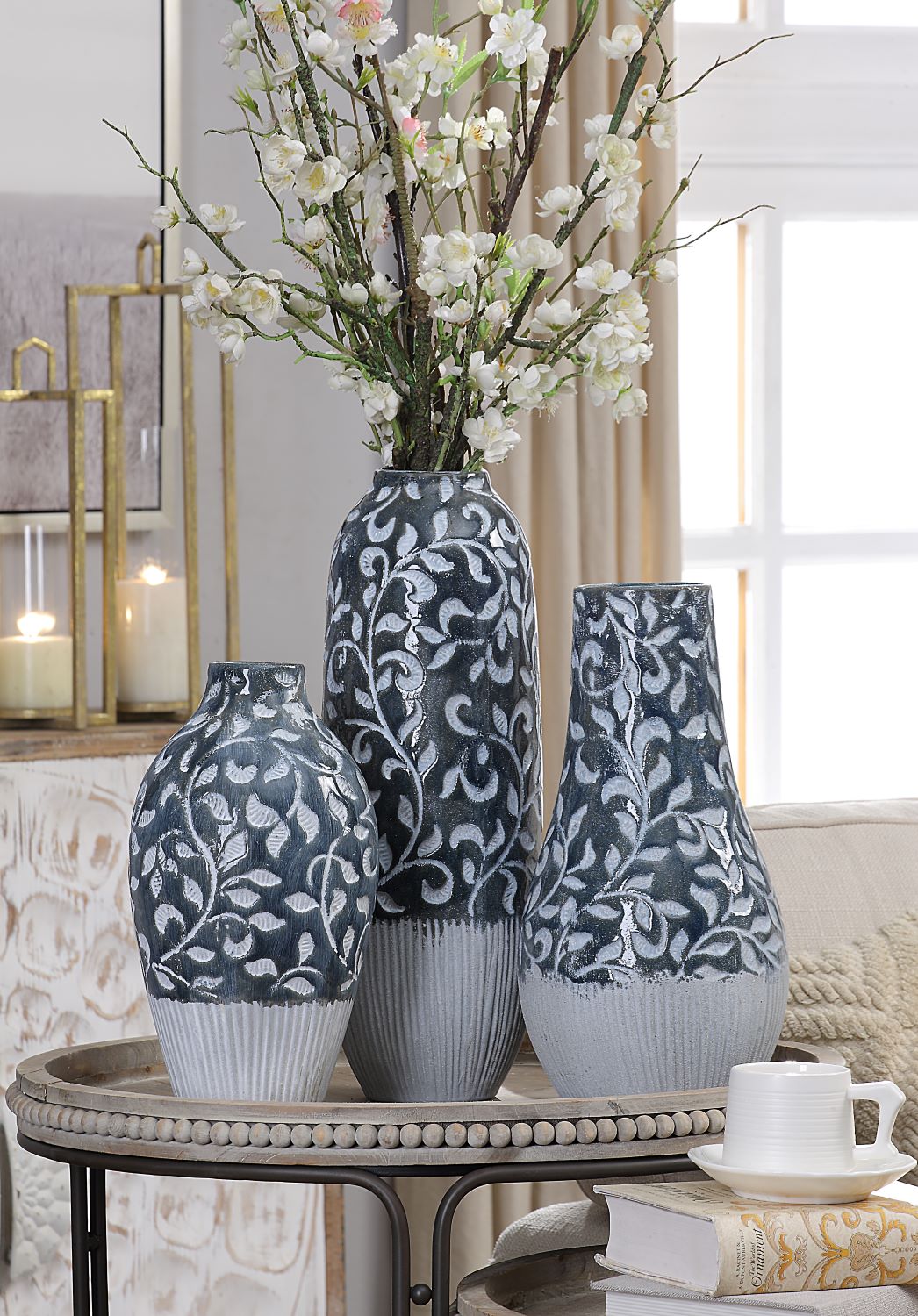 5. Showcase your Memories - If your holiday guests are family or close friends, it's always a nice touch to display photos of happy times spent together; everyone enjoys a trip down memory lane. Might be especially poignant this year when we have not been able to be together as much as we would like...
6. Add a Bench or Accent Chair. So easy to pull from another room, if you don't already have an extra seating piece in your guest room. Everyone needs a spot to sit and take off their shoes! We really love the idea of a cushioned storage bench, as its the perfect place to hide extra quilts, down comforters and more. So versatile - especially if you have a small space that you are working with.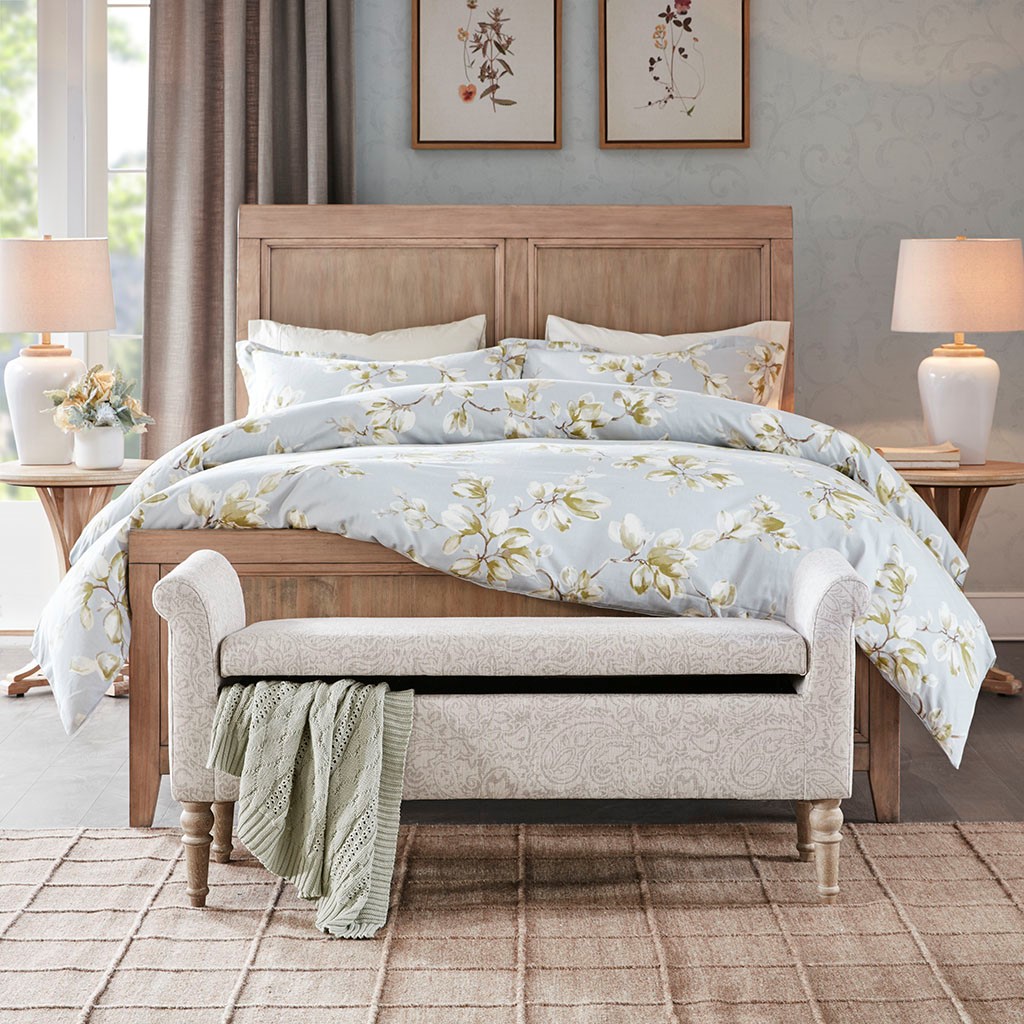 Our holiday bedding sale has begun, with fun NEW coastal bedding sets and some of our long-time favorites. Check our curated sale collection for beautiful cozy soft throws and bedding to instantly freshen up your guest room and make it ready for your extra special friends and family at the shore.