Posted by Caron on 9th May 2022
My absolute happy place! Walking along the sandy shore, gathering chunks of sea glass, tumbled shells plus bits of interesting flotsam and jetsam I come across. Every jacket pocket that I own usually has a chard of sea glass, tiny shells or a seagull feather tucked inside.....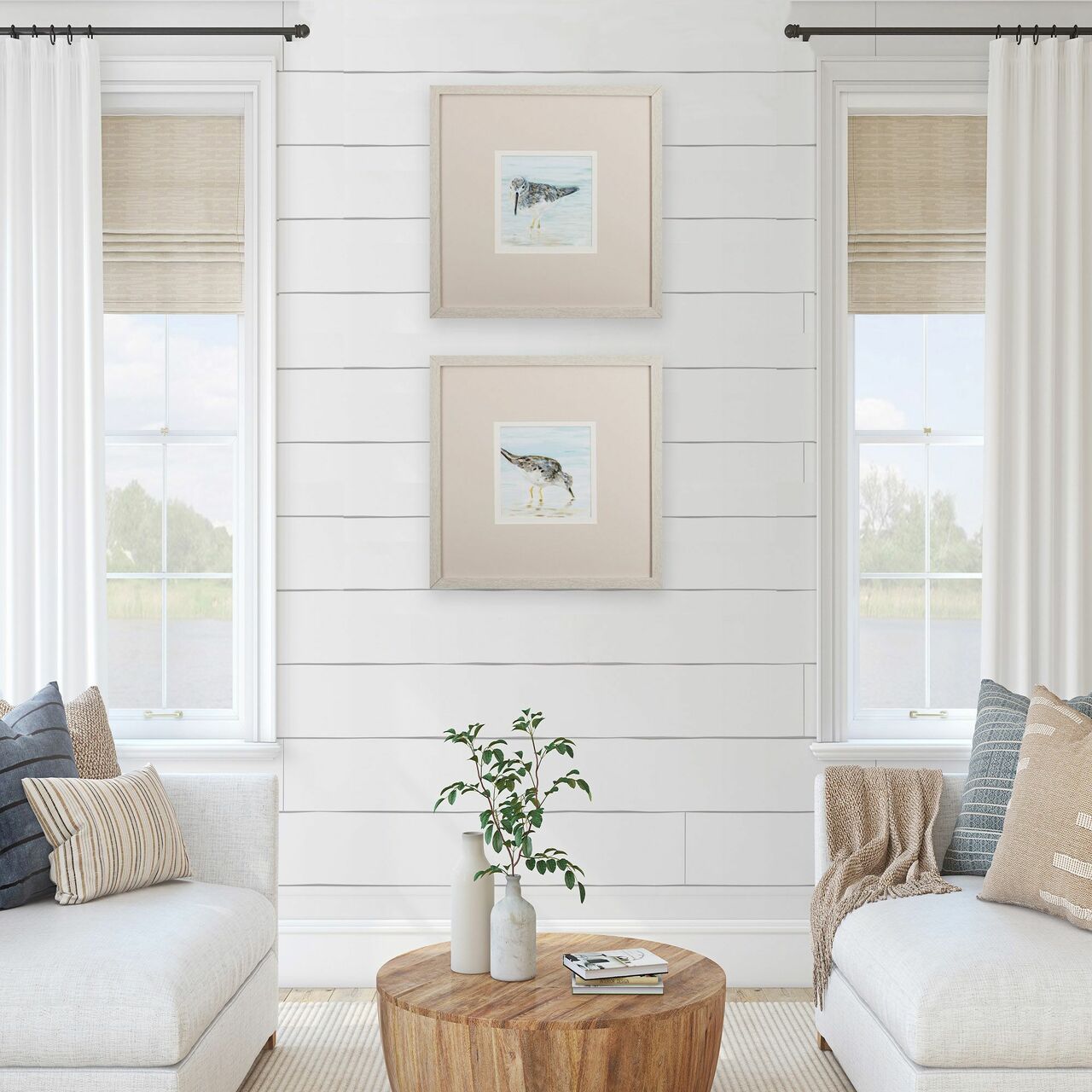 Our Beachcomber Collection celebrates the calm of soft coastal neutrals and sea glass hues mixed with natures beautiful elements found on the shore!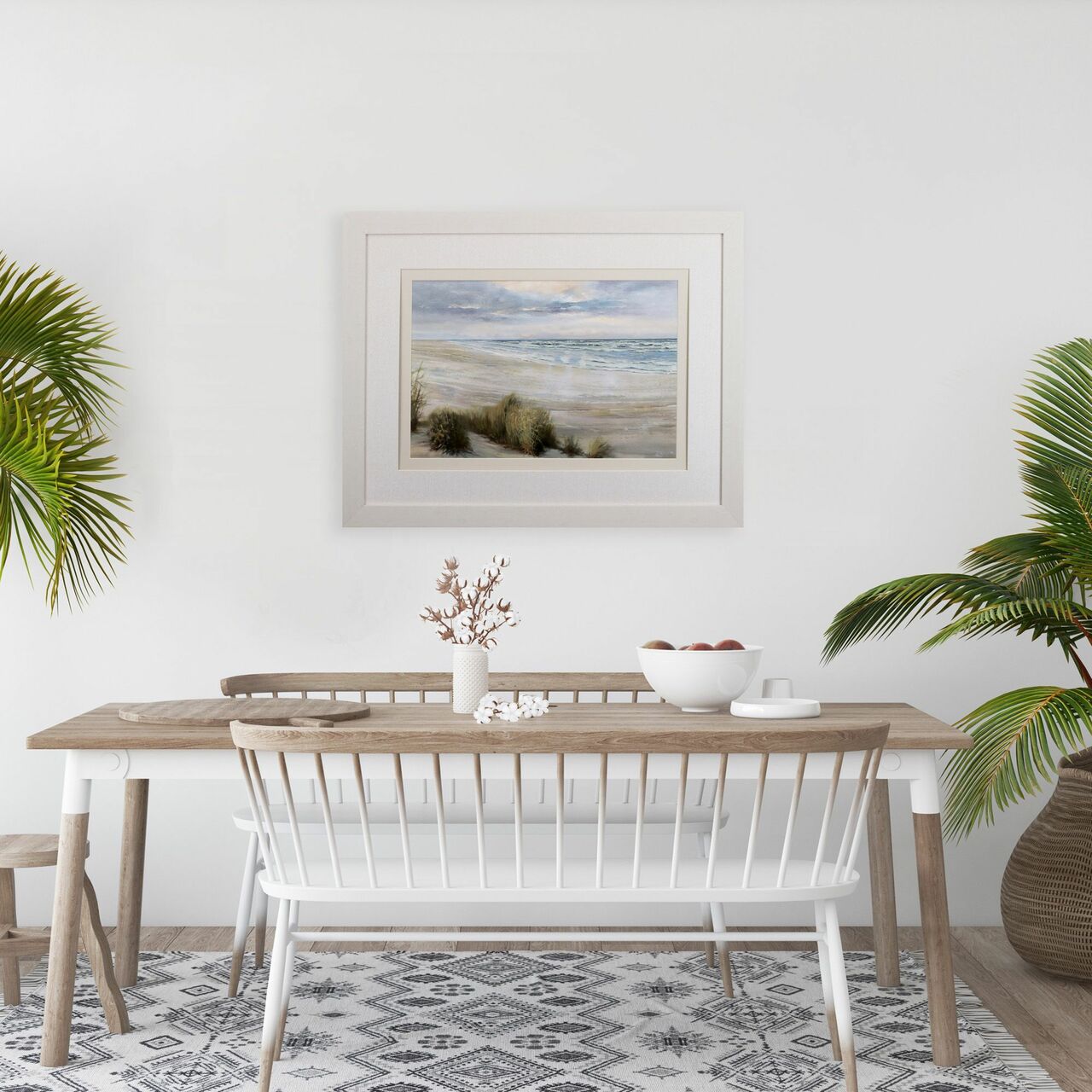 Think rich neutral tones of ocean aged driftwood, the soft ivory shades of found sea shells, bits of white coral, aqua tumbled glass and the myriad shades of soothing greys found in beach sand. This look incorporates your seaside collections of tumbled beach glass, seashells, and wave-washed gathered pebbles...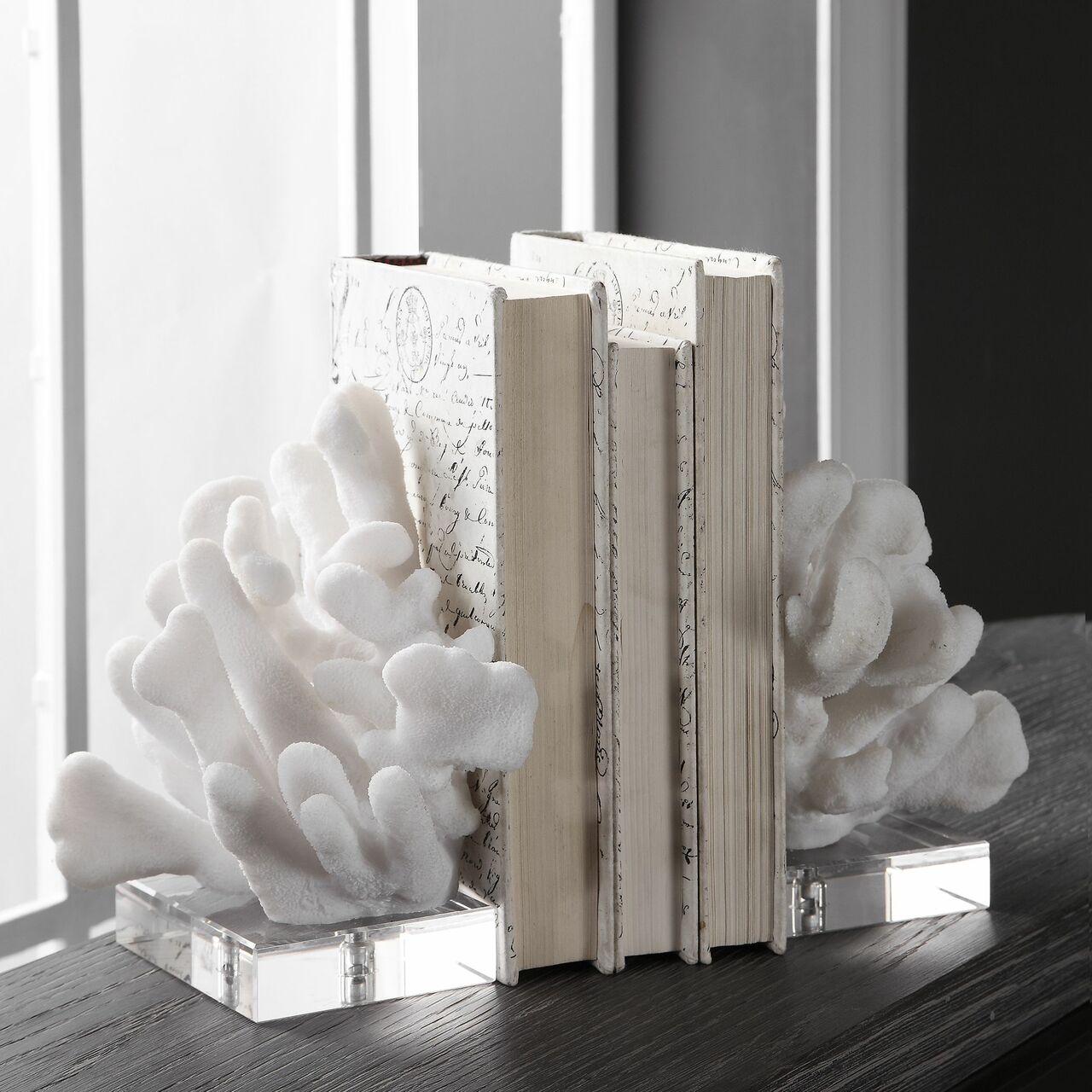 10 Easy Design Ideas to Embrace this Look in your Home:
1. Rich Knit Throws in Neutral Colors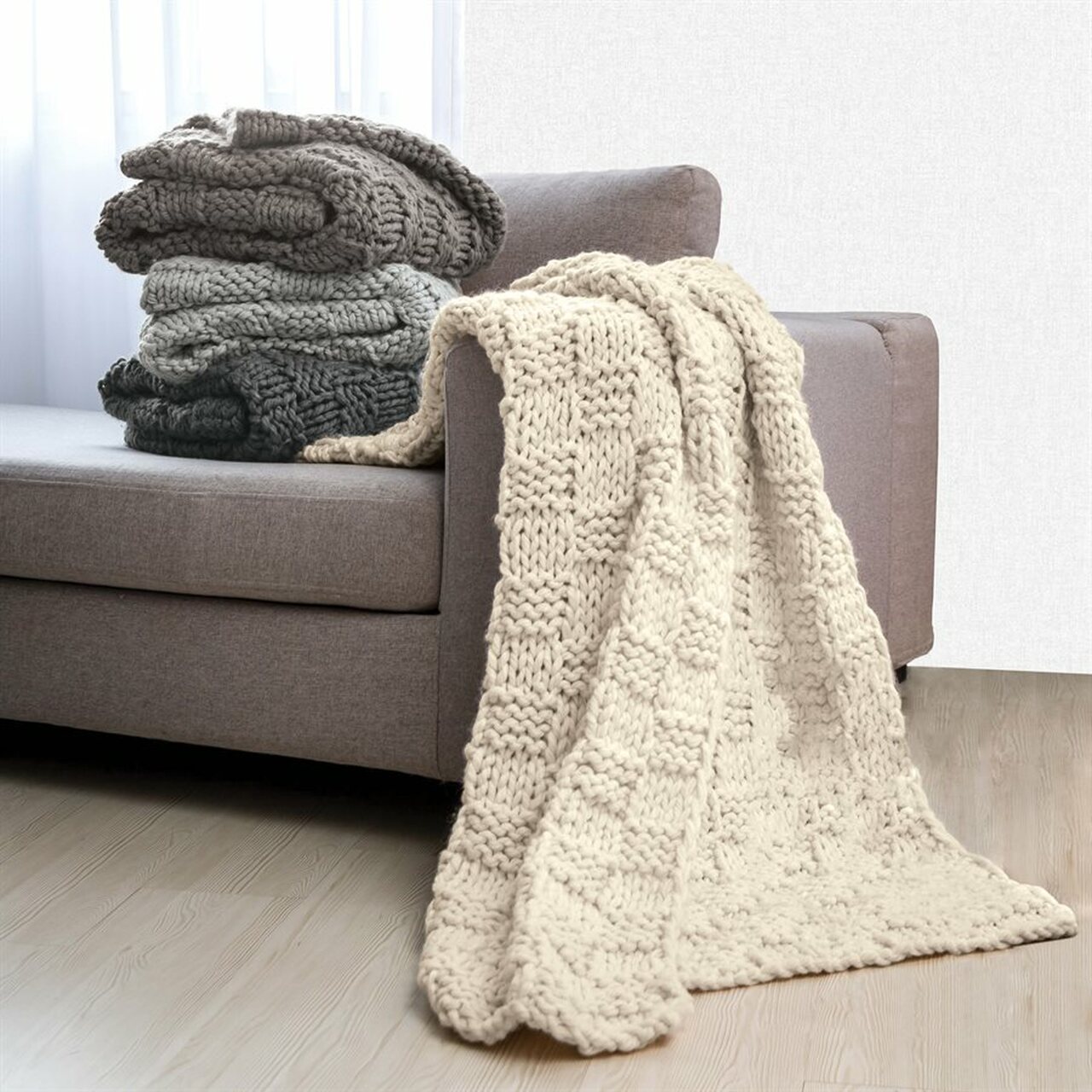 2. Sea Glass Collections or Sea Glass Reminiscent Pieces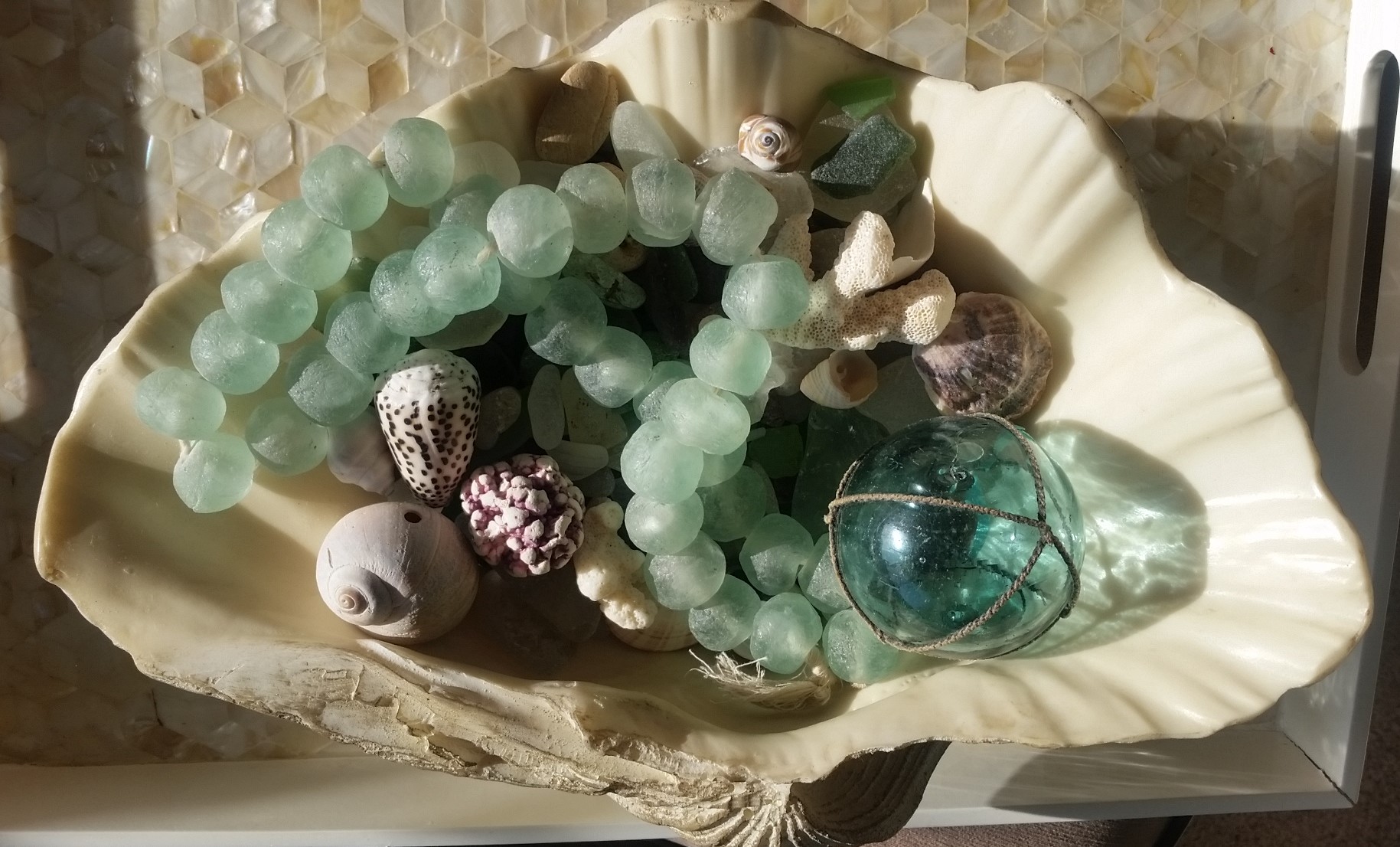 3. Containers to Show Off your Collections -
We love these new Cayman Rattan and Glass Boxes to protect special shells or sea glass pieces, but vintage jars or clear hurricanes work great also!
4. Interesting Driftwood Pieces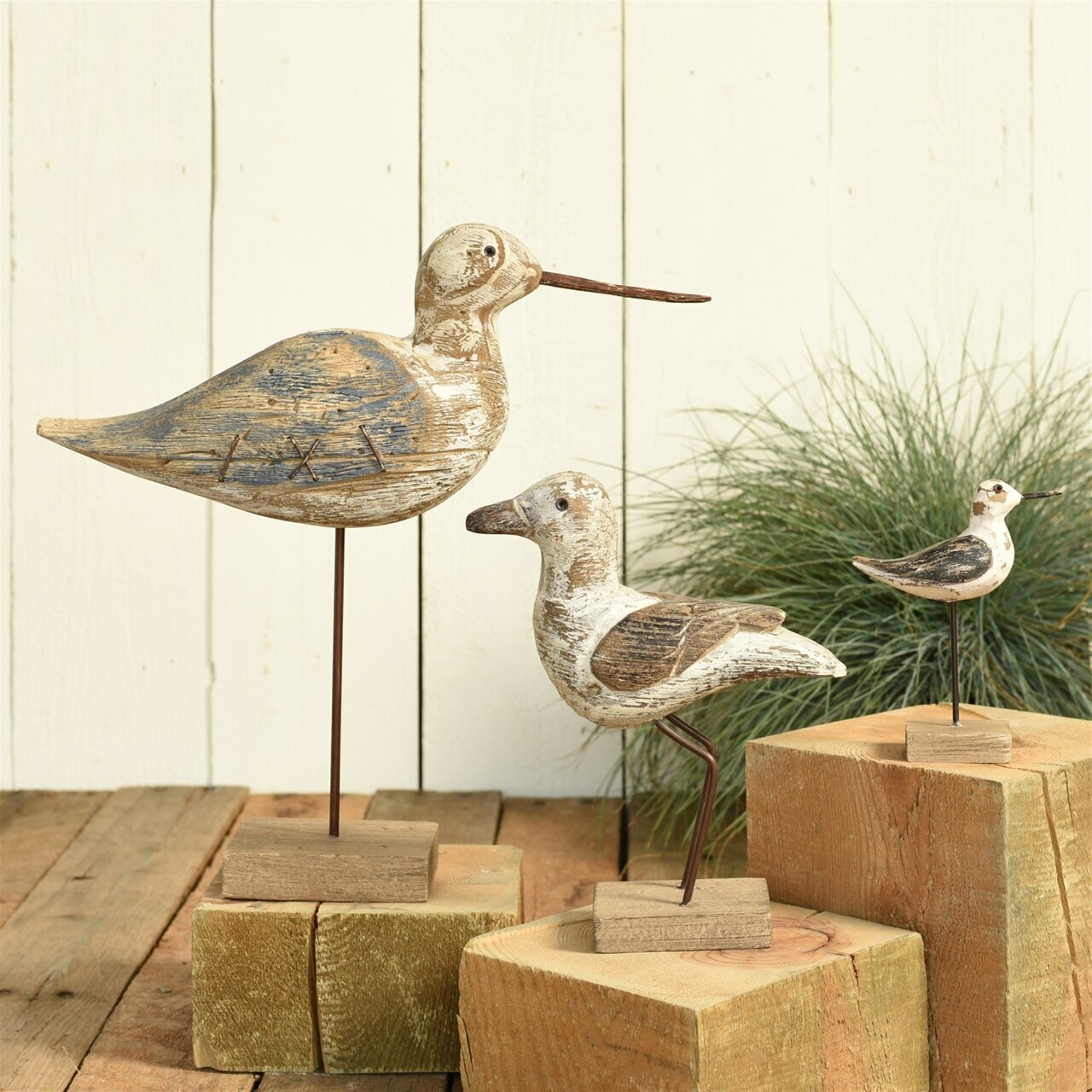 5. Natural Oyster Shells - I love the textures and the swirls natural mother of pearl balanced against deep purples and greens!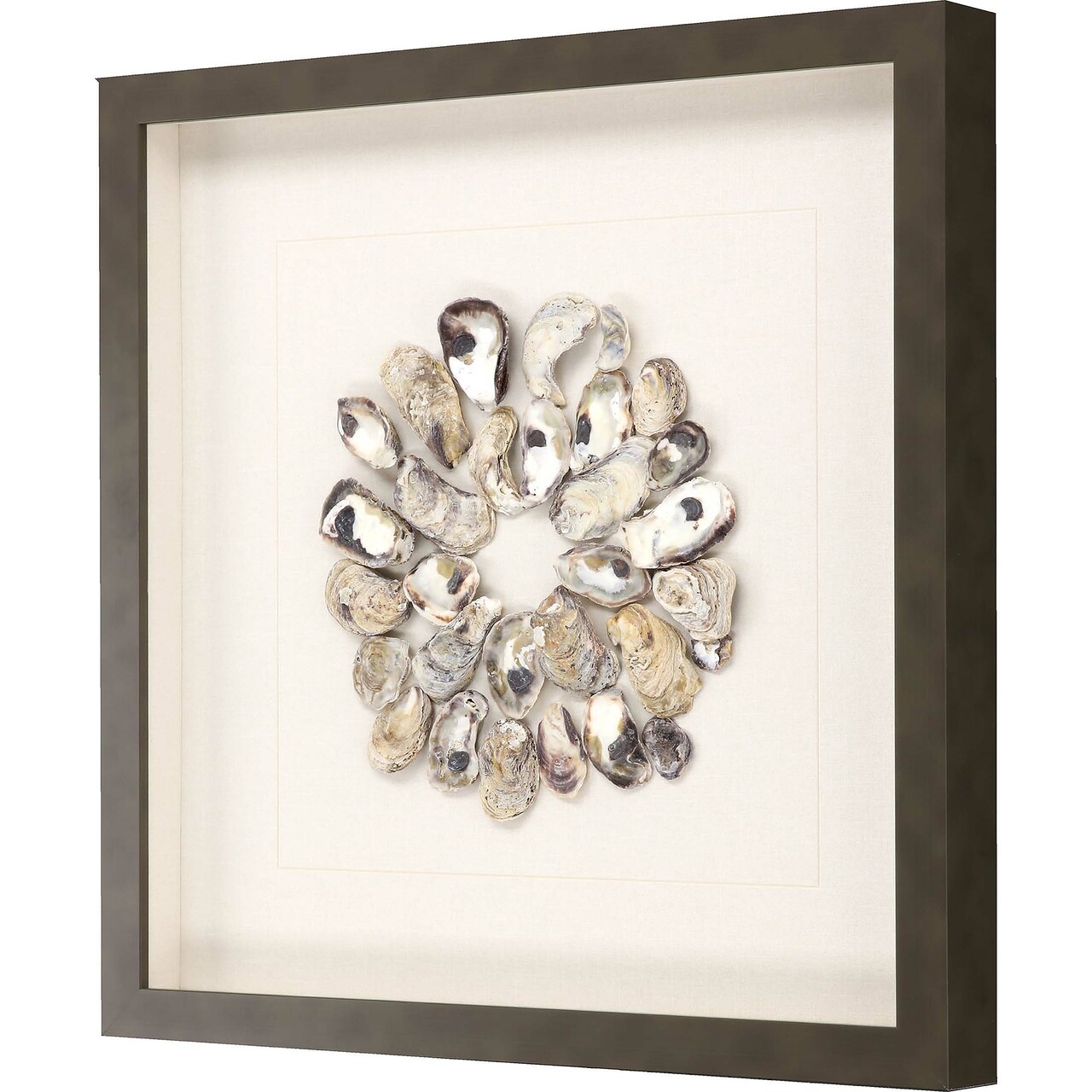 6. Natural Fiber Rugs with Interesting Details or Colors Woven In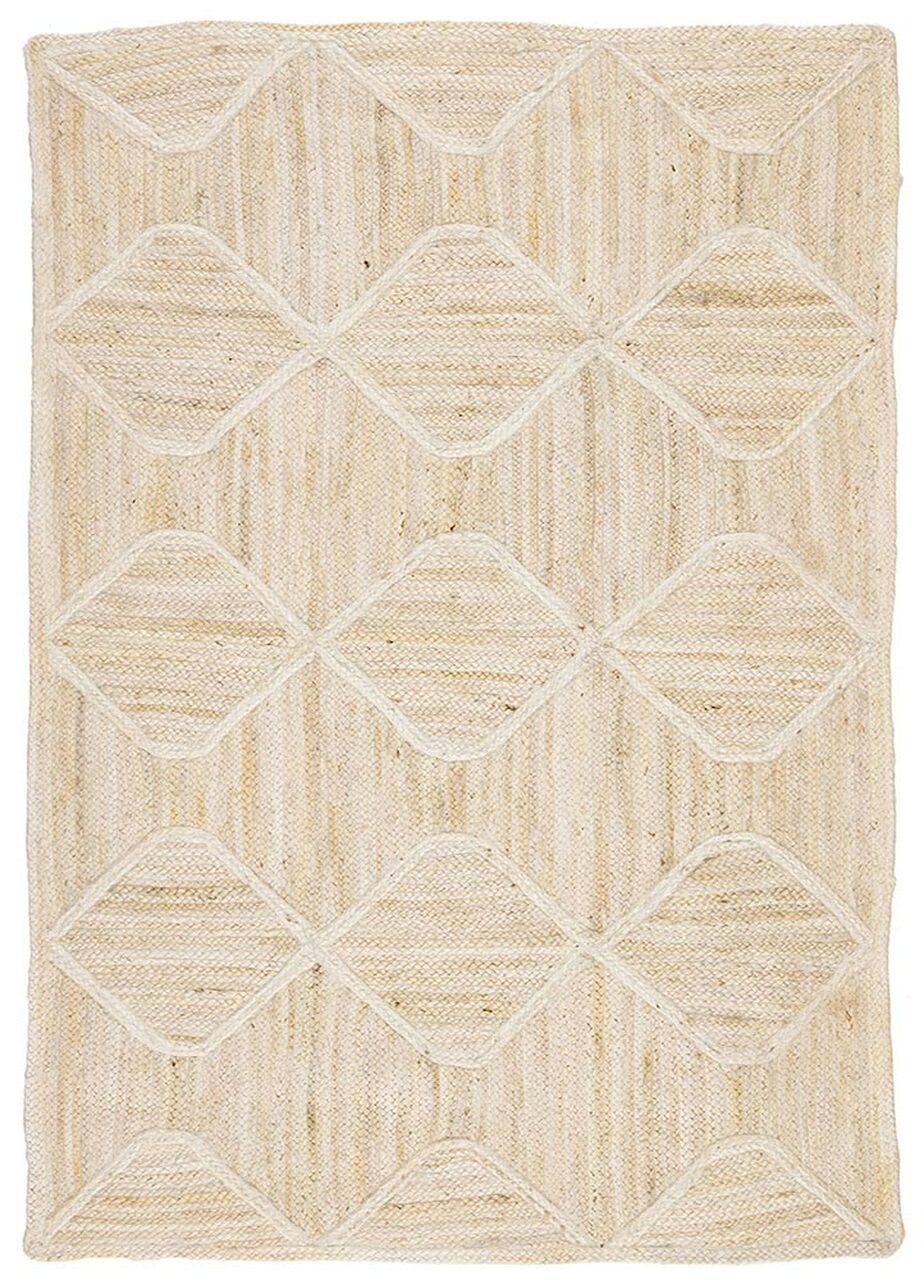 7. Natural Rope Wrapped Decor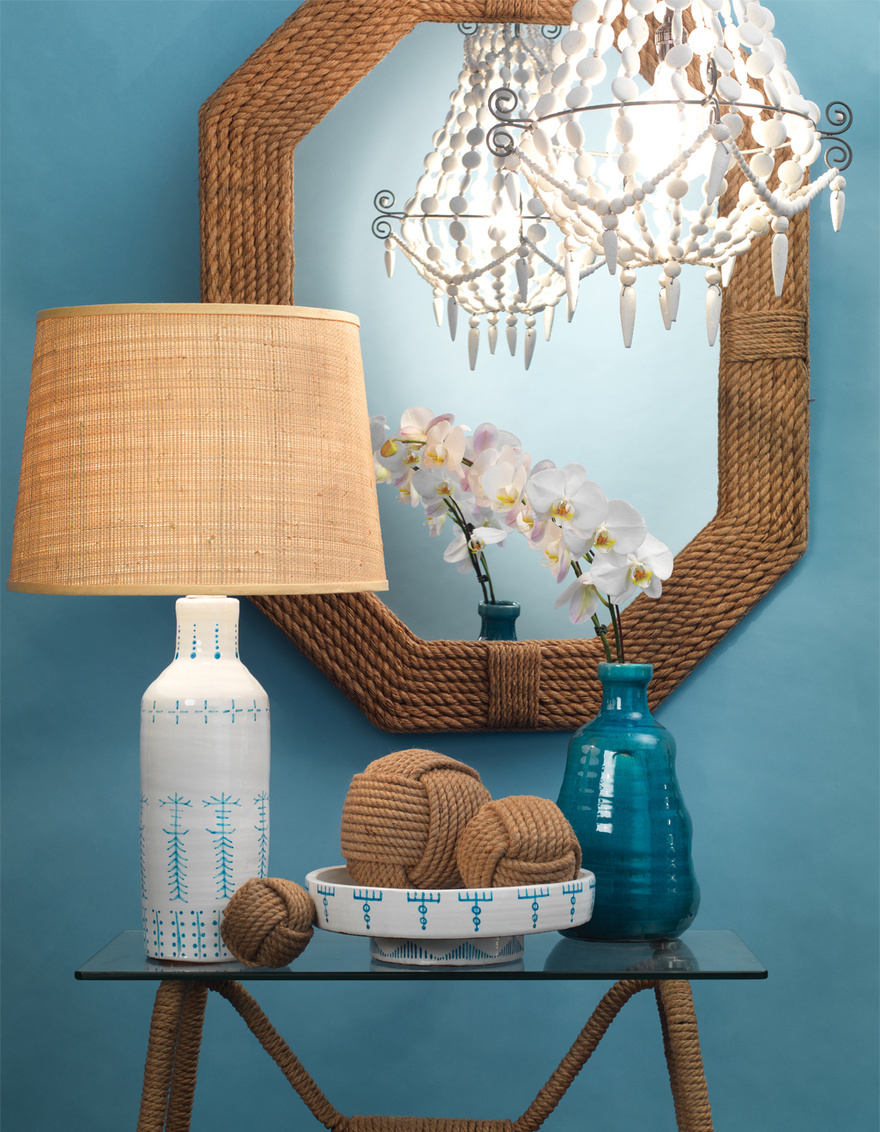 8. Woven Baskets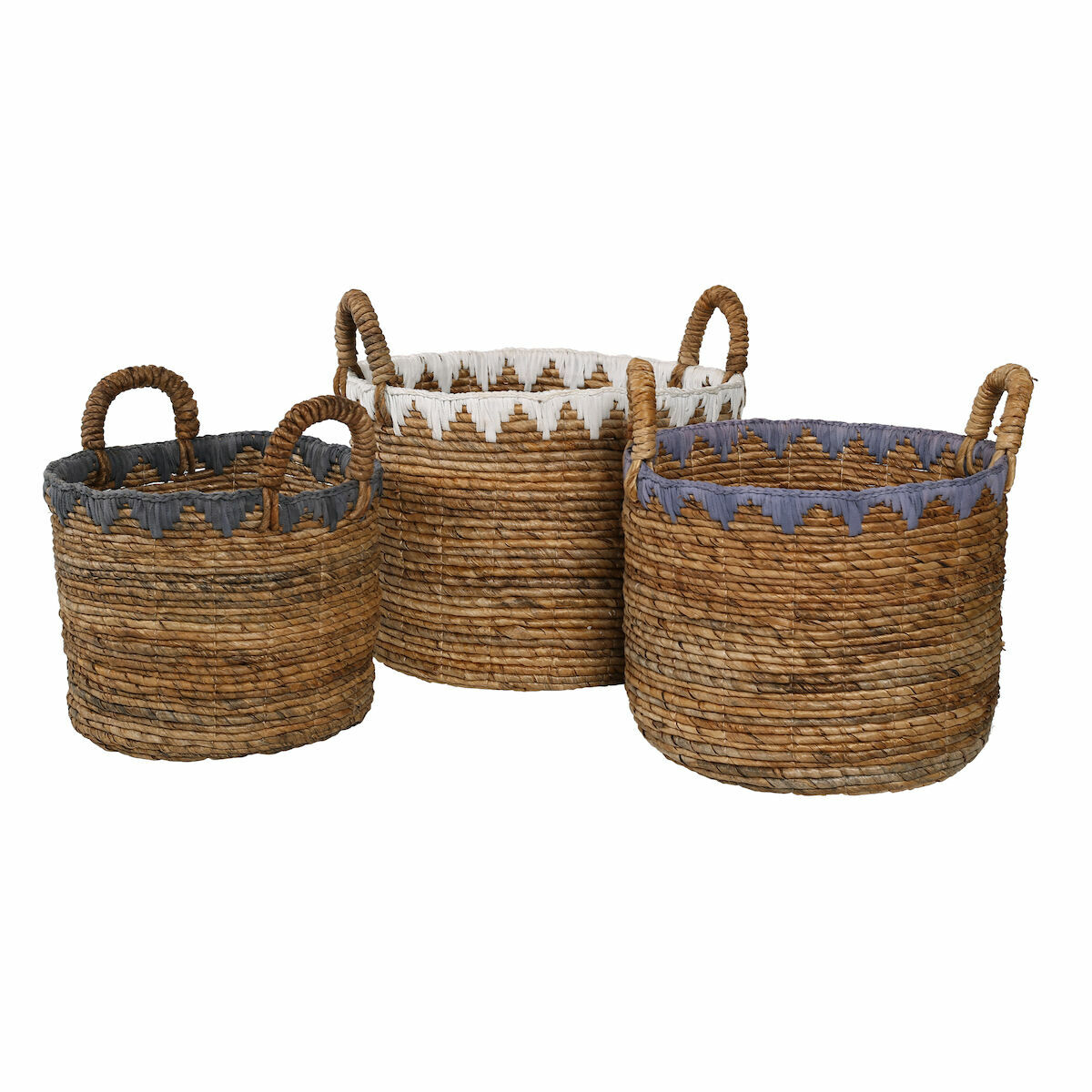 9. Gathered Sea Bird Feathers
Or maybe some pretty feather art instead?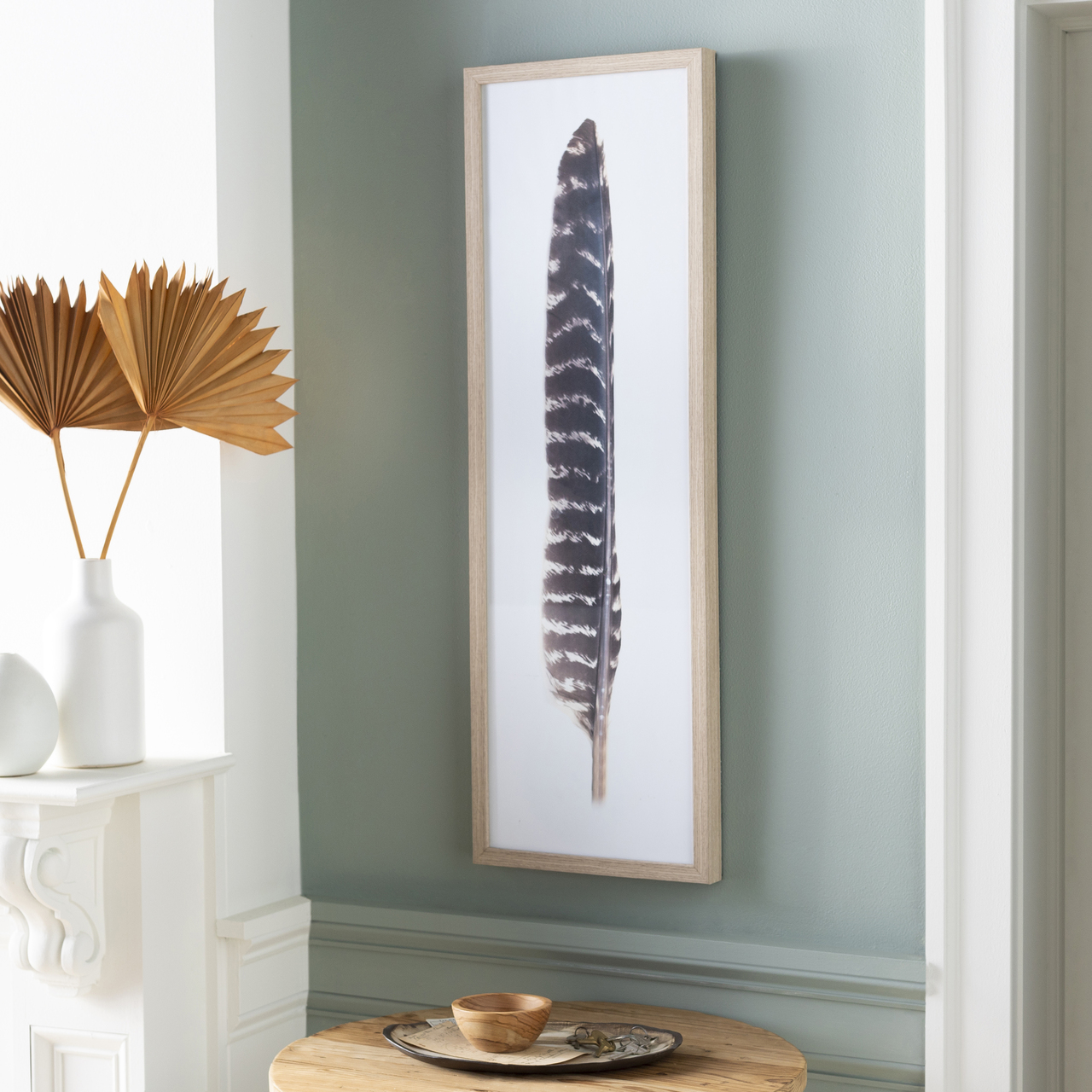 10. Consider Furniture Pieces that are built specifically to show off your treasures - We LOVE the Sandy Banks Display cabinets and tables!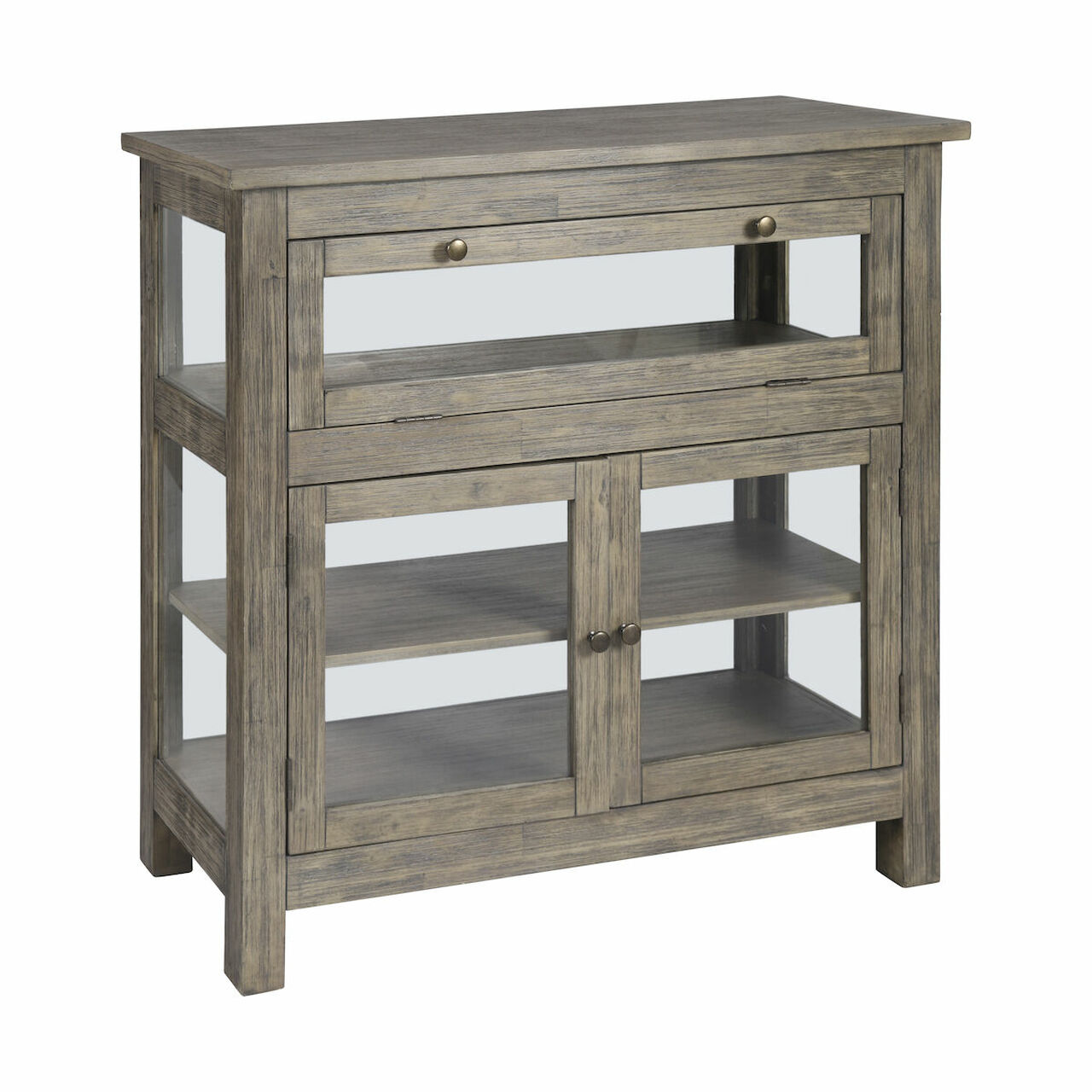 Curated to show off beach life treasures with a timeless feel while mixing and matching with your existing decor. The trick is to not have a "cluttered" space, just make it easy with subtle color and fresh easy style So easy to simply change up your styled space with the seasons by adding or subtracting pieces.
Examples:
1. Roll out a natural fiber rug for a lighter spring and summer look (please don't forget the rug pad!), and then add layers with a flat weave wool or plush rug in the fall for coziness and richness. Or roll up the natural rug and store for the next year.
2. Instead of a menagerie of tumbled shells all over your room, just pick out your very favorites to showcase. Then mix them up with the seasons, or if you find a new favorite!
3. Add fall or holiday ornaments to your shell displays
4. Add soft linen pillows in the summer, switch out for cozier knit pillows in the fall. Keep your color palette neutral to make it easy and keep it fresh year round! Let the the textures be the star of your room, rather than color.