Posted by Caron and Living Porpoisefully on 22nd Oct 2021
Spotted this fun fall beach pumpkin decorating idea from our friends at Living Porpoisefully, and just had to share. The Taylors are so darn creative!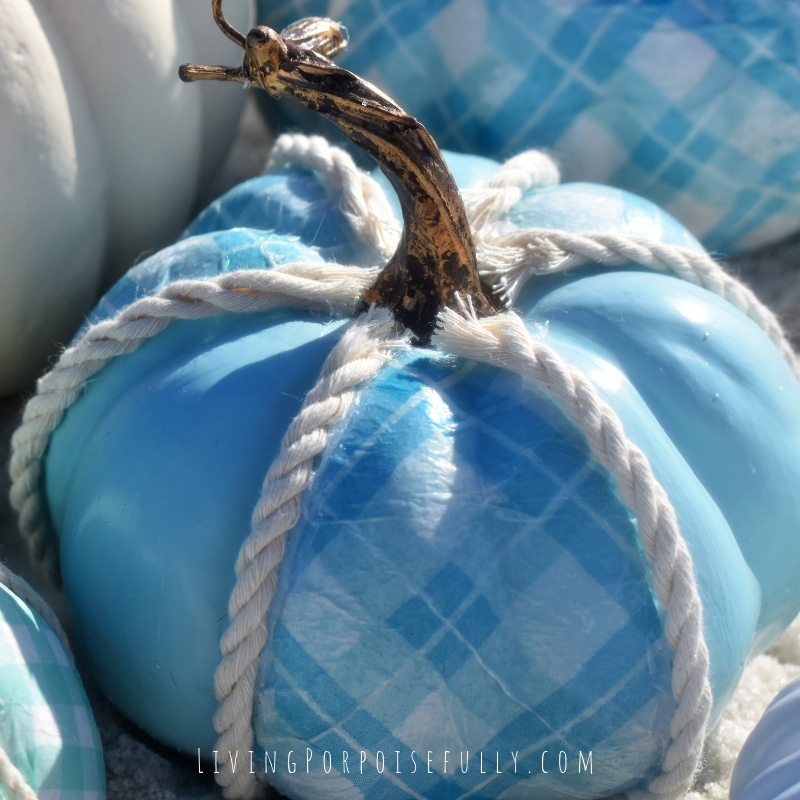 It's pumpkin season! To celebrate, we're getting into the coastal fall vibe with aqua & blue pumpkins that say "Ahhhh, fall at the beach!"
These are SO easy, using an unexpected ingredient: paper napkins! We found some adorable plaid and gingham napkins in just the right colors for our aqua theme. To top off the coastal vibe, we used cream craft rope — and there are so many different options to play with!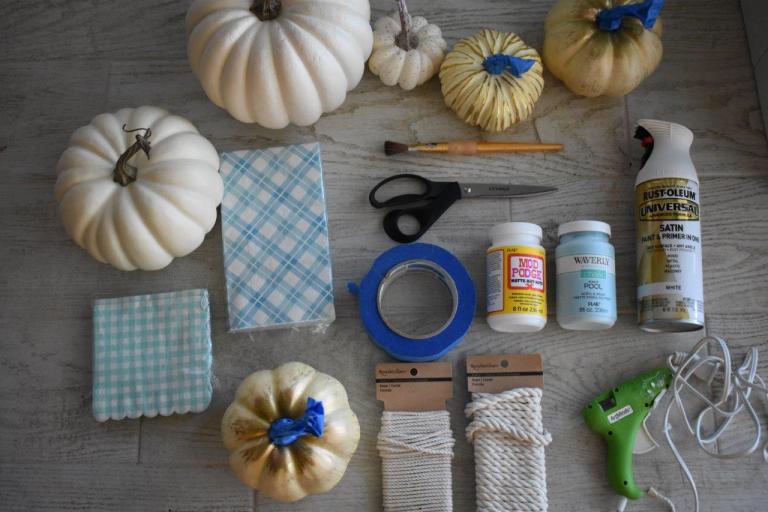 Here's what you will Need:
an assortment of faux pumpkins

paper napkins in patterns of your choice

paint brush

scissors

painter's tape

mod podge (we used matte)

chalky light blue or aqua paint (optional)

white spray paint (optional, you won't need it if you find white pumpkins)

craft rope

hot glue gun and glue sticks
How to make it:
1. Prep the pumpkins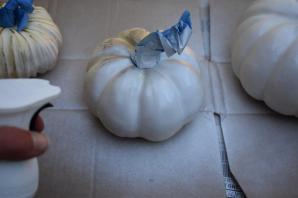 The thin napkins will show the color of the pumpkin underneath, so you may want to paint your pumpkins first! (It depends on the pattern/color of the napkins, so you may not need to…look for white ones to save some time!)
We spray painted some of them white, and one of them with chalky blue paint. You'll want to wrap the stems with painter's tape:
2. Cut the paper napkins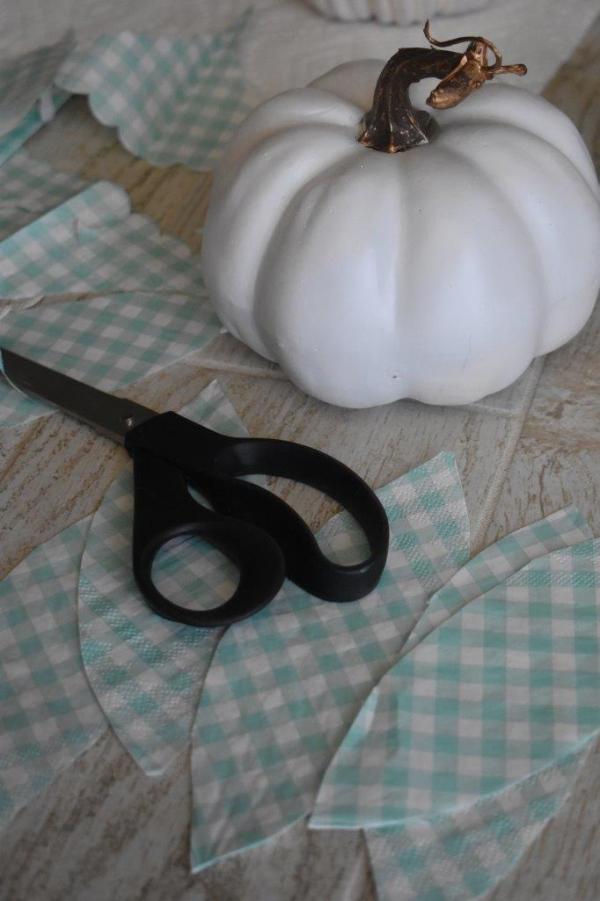 Once the pumpkins are dry, cut sections of the paper napkins in the form and size of the sections on the pumpkins (leaf shapes). They don't have to be exact! We cut about 8-10 for each pumpkin, and since the napkins had a double layer, we separated it and used only the layer with the pattern:
3. Paint on the napkin sections one-by-one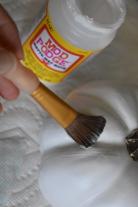 With the paint brush, apply some mod podge to the pumpkin in sections, place each leaf shape on one-by-one.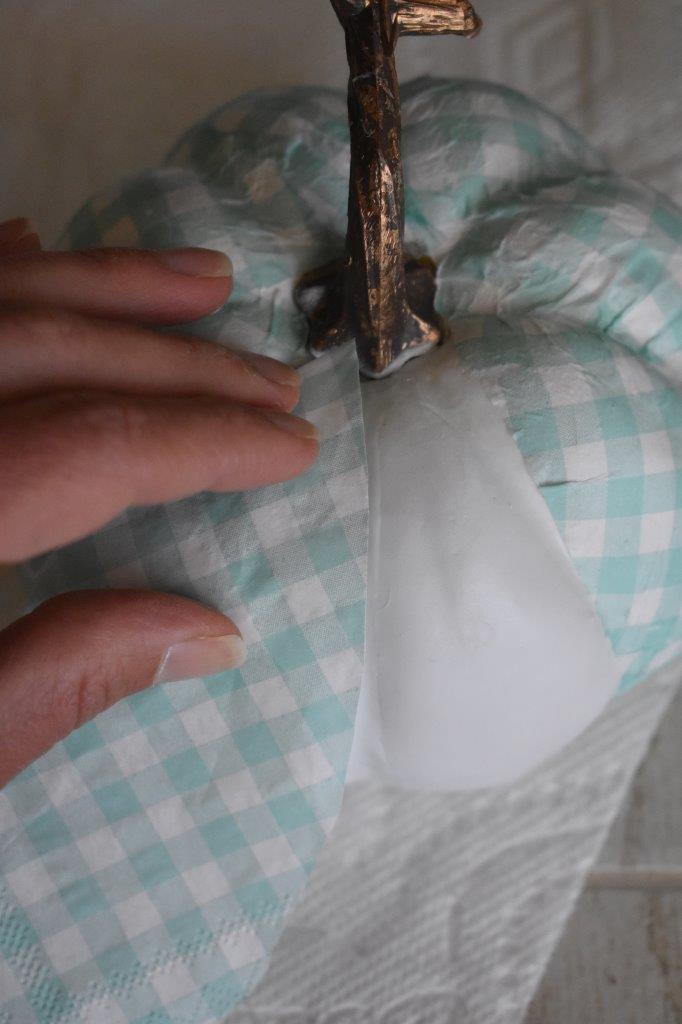 You can smooth them out gently as you go. When all are on, paint more mod podge on the top to seal it.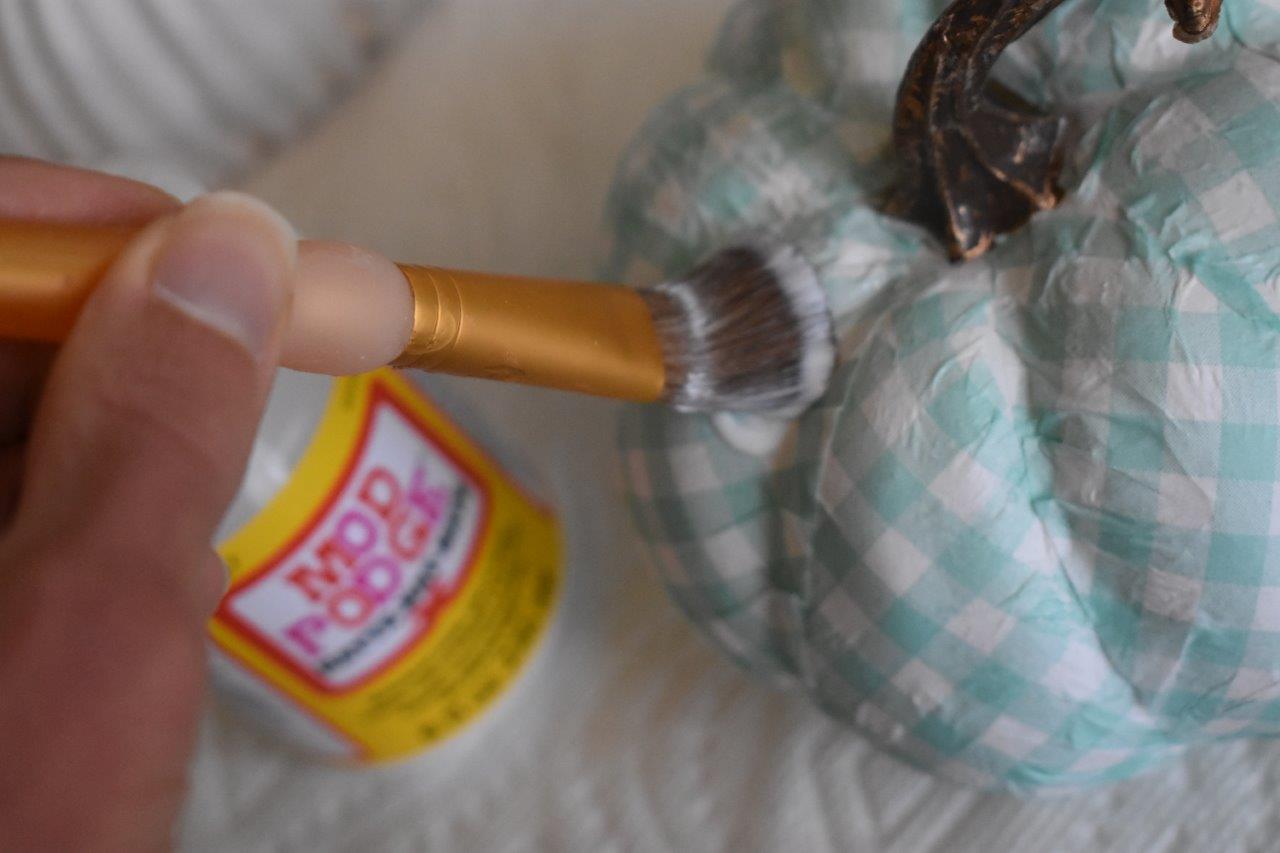 4. Hot glue the rope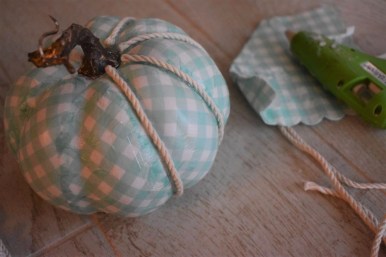 Cut the rope into pieces that are the length of the pumpkin sections, as many as you decide you need for each pumpkin. Hot glue each of them on one-by-one. You can also wrap the rope around the stem, hot-gluing as you go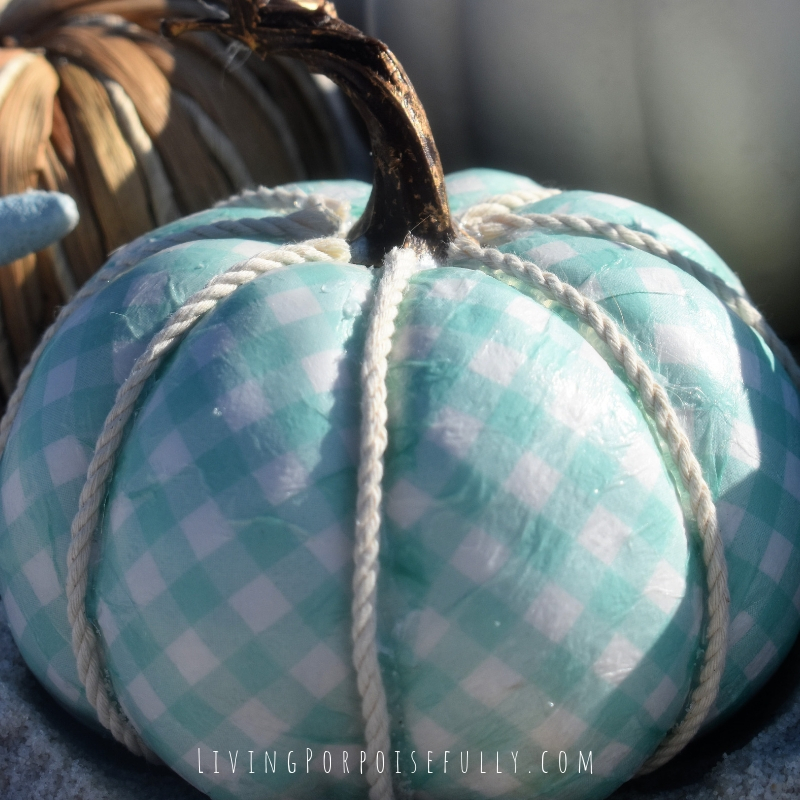 Hope you all enjoy their Fun Coastal Pumpkin Idea! Make sure to pop over to their site too - so many great ideas for family fun on the beach -