Use Your Best Glassware - Fall Cocktail Recipes to Try!
Before you know it, Thanksgiving will be here. This really is the Best holiday. (and is my favorite!) Our opportunity to get out the best serving pieces, polish the silverware.. now where did I hide my white linen tablecloth?? And always use your favorite glassware!
Usually I begin my planning with paging through stacks of magazines, taking a look at my saved pins on our "Autumn at the Coast" Pinterest Board, and pulling out my well-loved cookbooks to find a few new recipes to use as "experiments" on my family and friends. Must be working out okay, so far no one seems to complain about what's on the menu, in fact we don't normally have too many left overs....

This year, I am starting a little early because our girls are traveling from across the country to be here! SO Excited! One thing that I do know is that we will be using the good glasses. And, we are going to be whipping up some new fantastic Thanksgiving cocktails!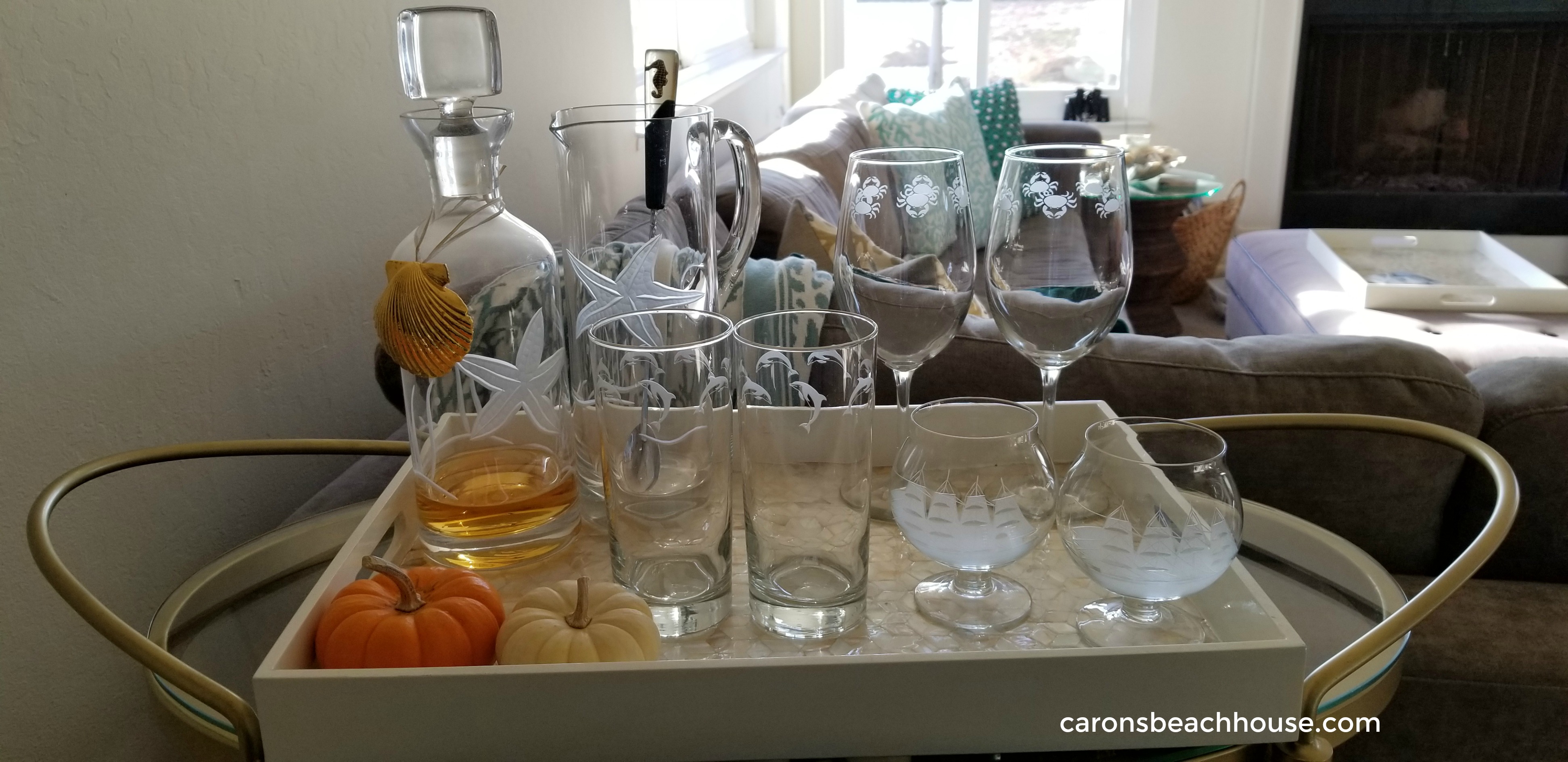 Just a few of our faves..
1. The Pear Negroni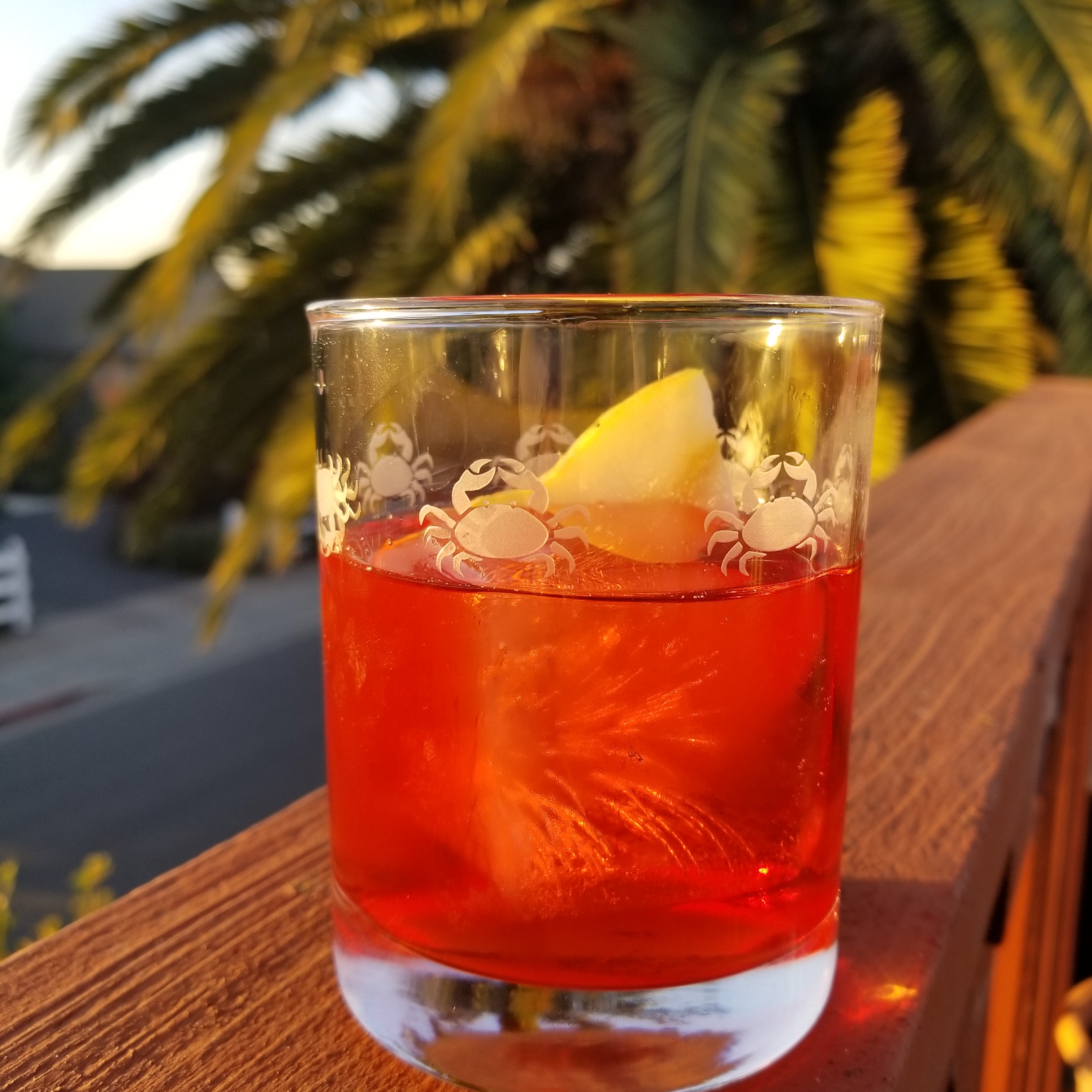 Here's what you need for one cocktail:
1 1/2 oz. Laird's Apple Brandy
1 oz. Campari
3/4 oz. St. George's Spiced Pear Liqueur
Barlett Pear Slice for garnish
Large Ice Cubes
Stir over ice, strain into a double old fashioned glass with one large ice cube . Love this look- and your cocktail won't get watered down! Garnish by slipping a slice of pear into the glass. (featured in our Cast of Crabs Double Old Fashioned Glasses)
2. Falling Leaves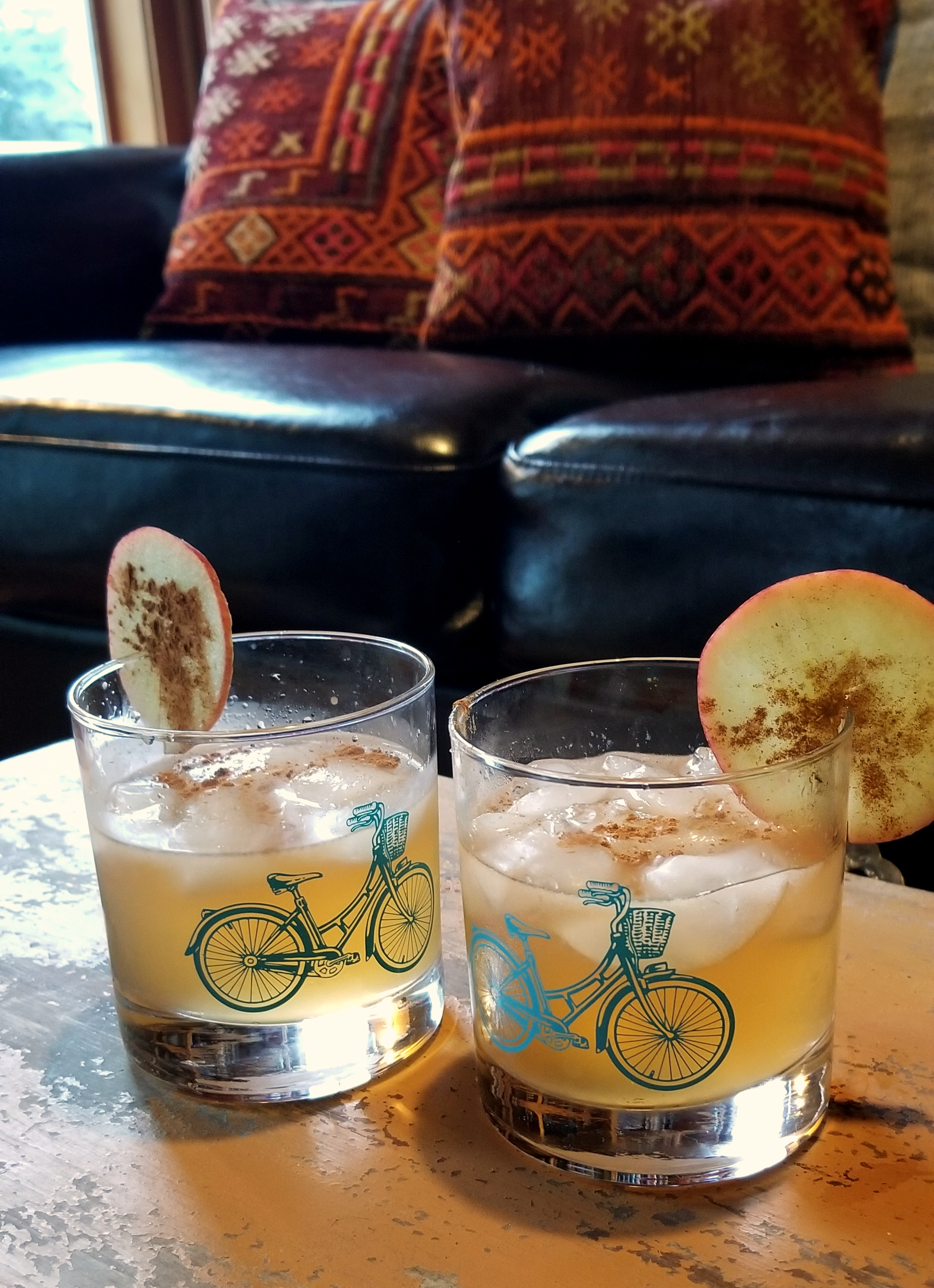 (These fun bicycle glasses were a gift from our friends at Liberty Bay Books in Poulsbo, WA - you might be able to give them a call and order a few!)
For one cocktail:
1 1/2 oz. vodka
1/2 oz. fresh lemon juice
1/2 oz. Demerara Syrup (simple syrup works too!)
3 dashes of Angostura Bitters
Ice Cubes
1 oz. Apple Cider
Apple Slices and Cinnamon for Garnish
Combine the vodka, lemon juice, syrup and bitters in a cocktail shaker. Add ice and shake well. Strain into an ice-filled rocks glass, top with cider. Sprinkle a little cinnamon in the cocktail and on the apple slice for garnish!
3. Hot Apple Cider with Bourbon and Whipped Cream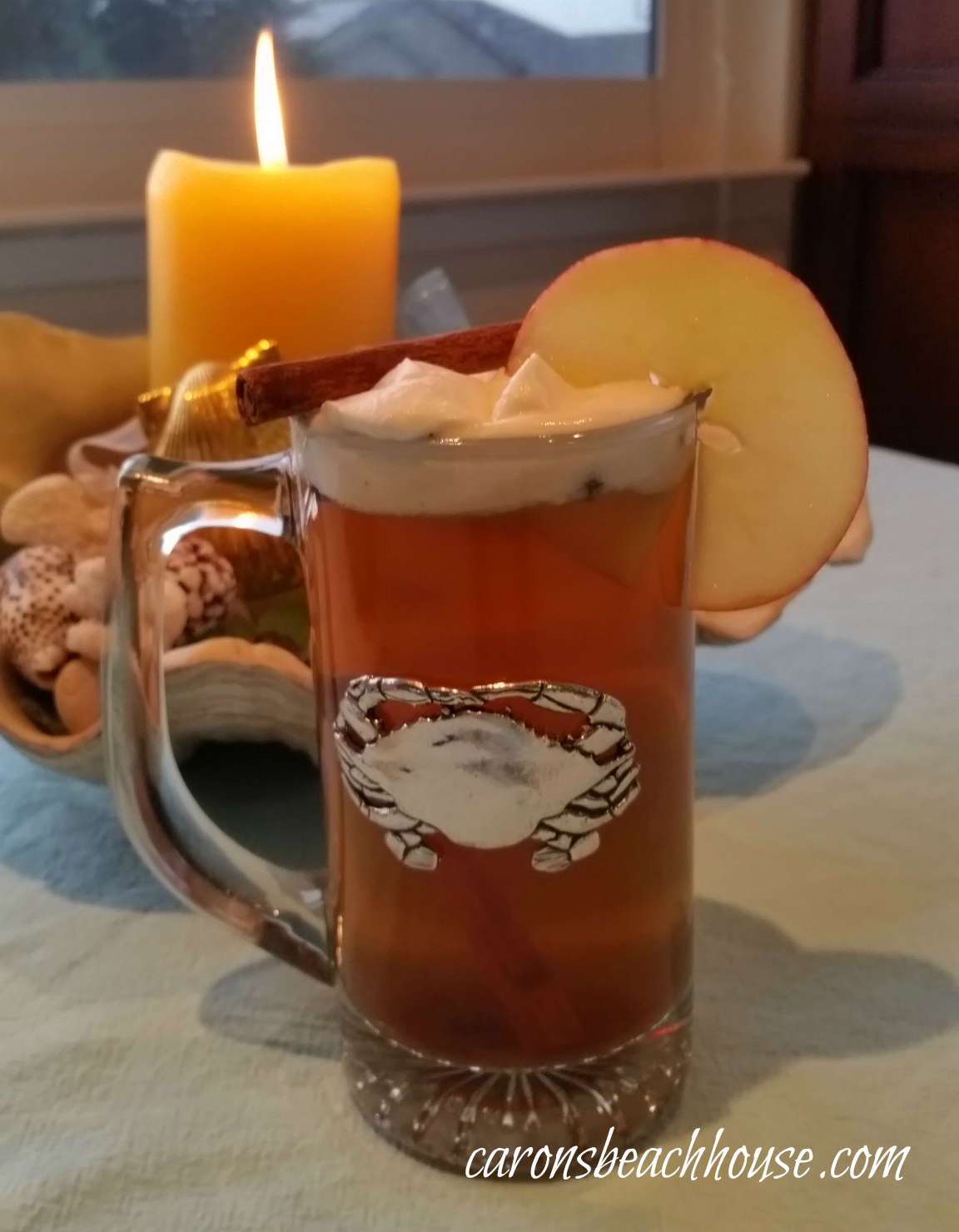 (Featuring our Polished Crab Tankards)
This is my go-to for a crowd! Super easy to get ready in your crock pot, and your house will smell delicious..
Recipe for 1 drink:
1 oz. Bourbon
6 oz. warm apple cider, simmered in your crock pot
whole cloves
Grated Nutmeg and Cinnamon to your taste
Whipped Creme
Cinnamon sticks and apple slices for garnish
1. Stud one or more apples with whole cloves, put in crock pot with the warming apple cider.
2. Add 1 tsp + grated cinnamon and 1 tsp. grated nutmeg to apple cider in crock pot. Let simmer until warm and fully blended with spices.
3. Pour warm spiced apple cider in pretty glasses or mugs, add bourbon.
4. Garnish with a scoop of whipped creme, apple slices and cinnamon stick.
Very difficult to have just one....
Don't miss our Annual Barware and Glassware Sale!
(P.S. If you haven't tried our Honey Crisp Recipe - It's still one of our BEST!)
Don't forget to use your bar cart too!