Posted by Caron on 27th Jul 2022
It's HOT out there!
Even for us in Puget Sound. We are expecting record breaking temperatures over 95+ degrees this week, which is very hot for Seattle. Our Crew has been coming up with ideas to stay cool - including some delish summer cocktails! Last we night we experimented with a refreshing fruit forward martini. So good and so easy to make!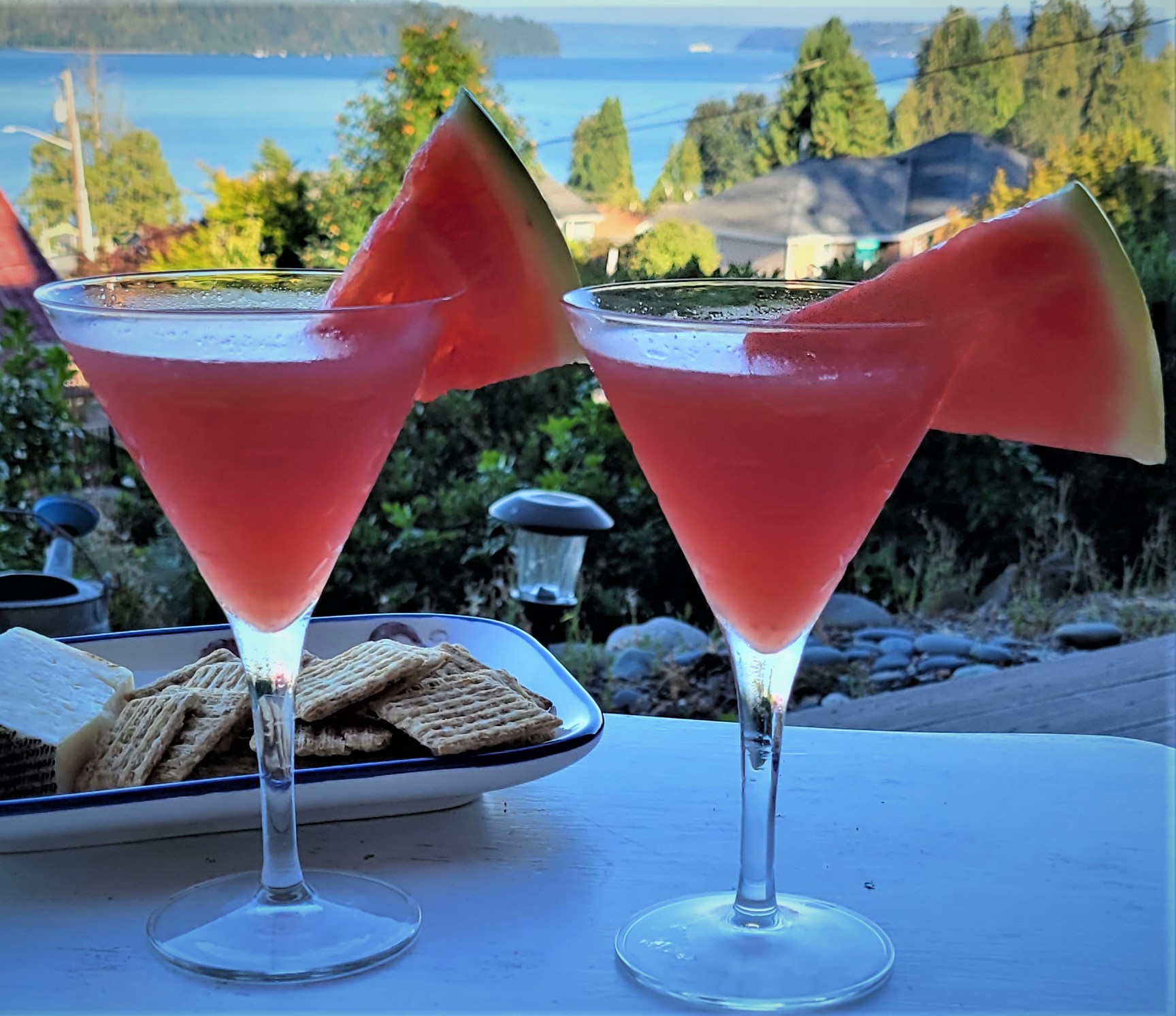 Summer Fresh Watermelon Martinis
Recipe for Two Cocktails:
2 cups Watermelon Chunks
4 oz. Premium Vodka (We used Pau Maui Vodka in ours)
1 oz. Freshly Squeezed Lime Juice
1 oz. simple syrup
Ice for Shaker
Watermelon Slices for Garnish
To Make the Martini:
Chill Martini Glasses in Freezer
Place Watermelon chunks in blender and blend until liquified
Place vodka, watermelon juice, lime juice and simple syrup into a cocktail shaker. Add ice and shake well until all blended
Pour contents through the shaker strainer into your frosty cocktail glasses
Add watermelon slices (or strawberries!) for garnish
Enjoy!
Need a Fun Coastal Martini Glass? Try one of these!
School of Fish used in our Watermelon Martini Recipe
Back in Stock - Seashore Frosted Martini Glasses!