Summer Dining Beside the Sea
We are thrilled to introduce our latest dinnerware collection from Casafina - Eivissa! Inspired by the natural beauty and colors of sea and sand, we just cannot begin to describe how gorgeous these amazing organic-shaped Eivissa dinnerware and serve ware pieces are.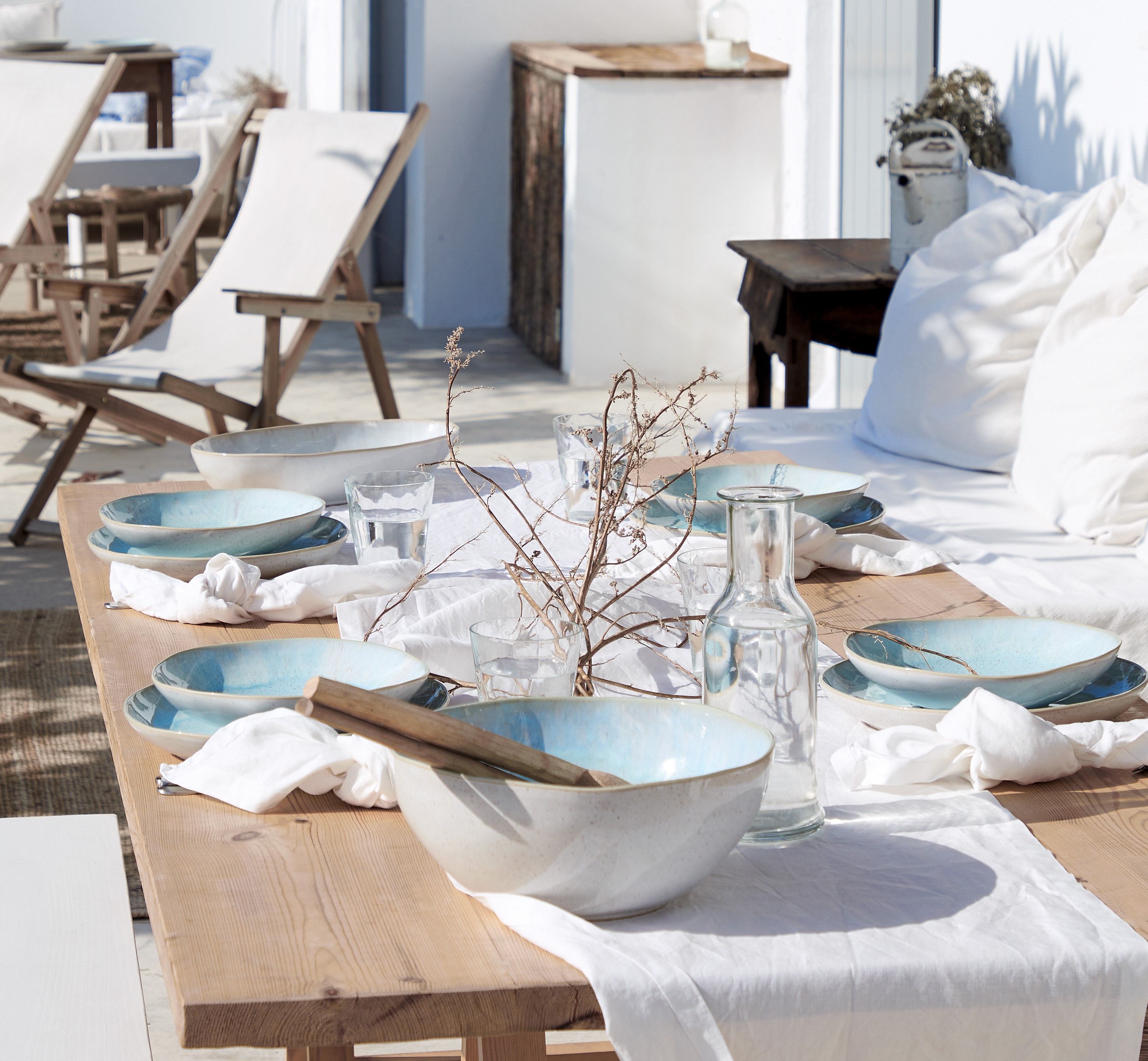 Durable and functional, the natural curves of these tabletop pieces are simply stunning with their artfully reactive glazes that create perfectly "imperfect" patterns of sand-beige and sea-aqua blue shades.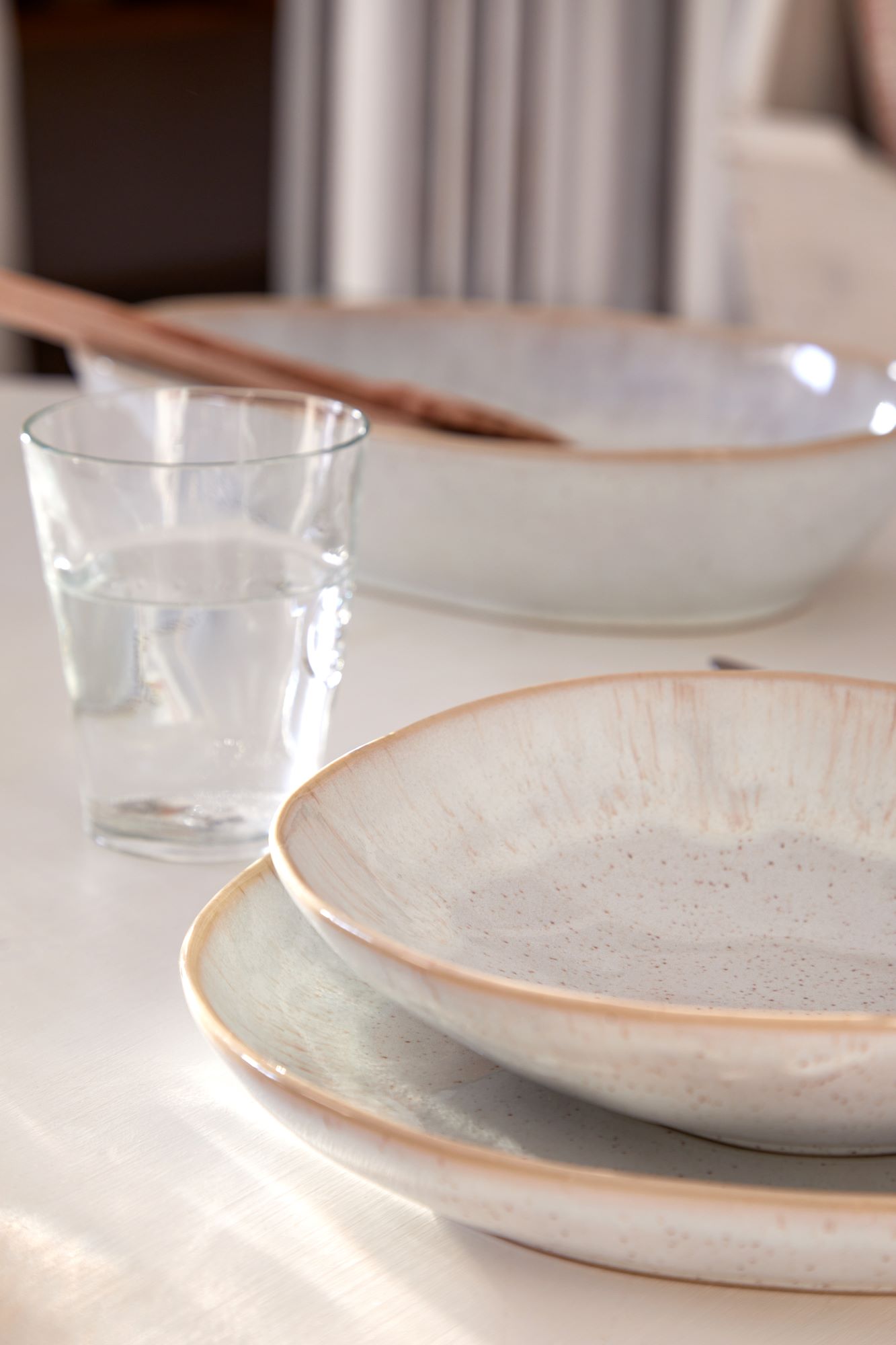 No two pieces will be exactly alike, further enhancing their coastal-chic appeal!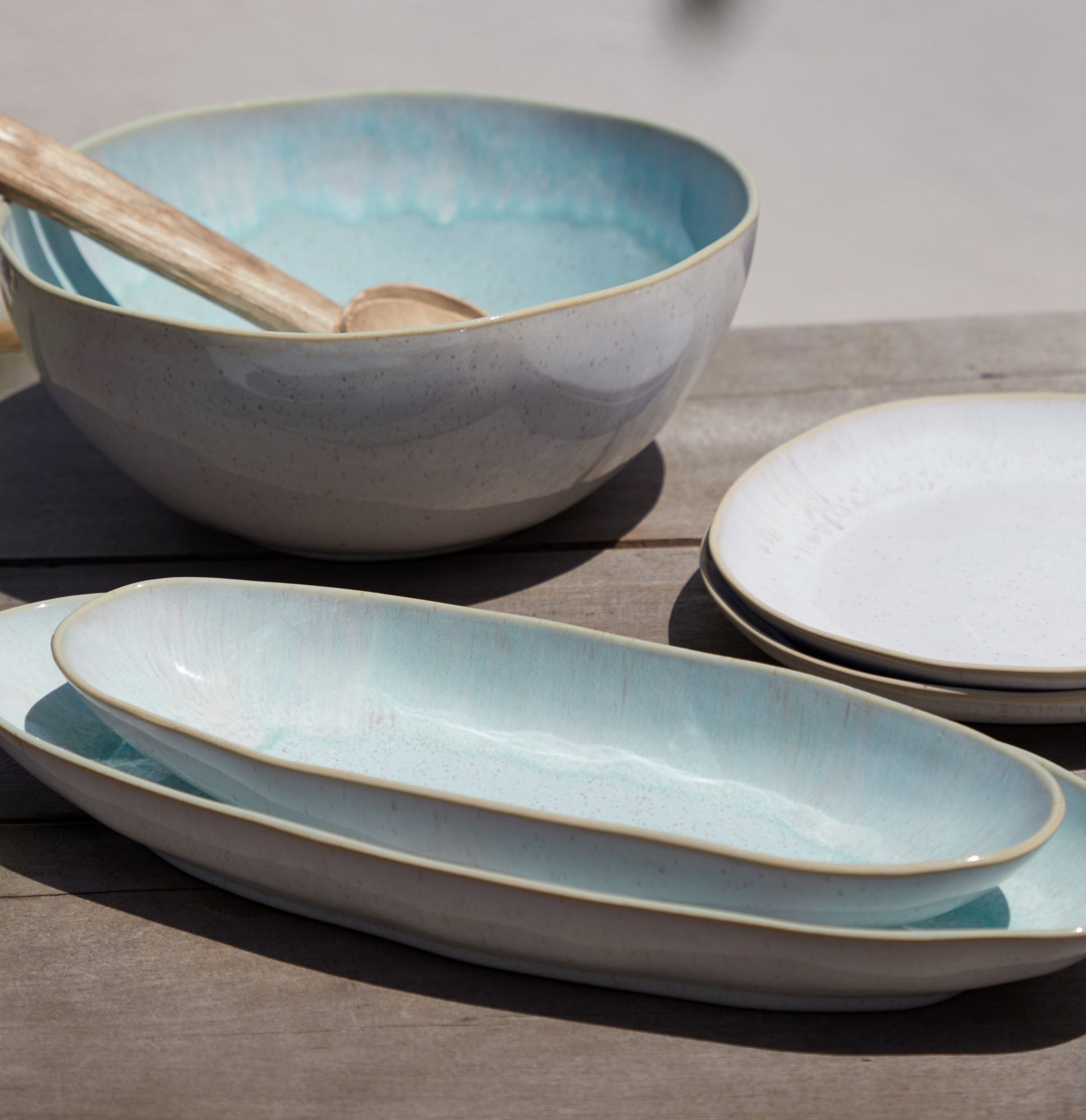 The Complete Eivissa Collection Details:

All Items are Available in 2 Colors: Sand-Beige and Sea-Aqua - Perfect for Mixing and Matching!

Dinnerware Pieces: Different sized plates, pasta bowls and soup bowls + fun organic shaped handled mugs

Serving Bowls and Unique Oval Shaped Platters

Oven to Table Bakeware pieces come in 4 different sizes/shapes and 2 colors

Gorgeous Stoneware that goes easily from Freezer to Oven to Serving

Dishwasher, Oven, Freezer and Microwave Safe

Handcrafted in Portugal by Skilled Artisans
All Eivissa stoneware products can be safely used in the oven, microwave, and freezer. Although, as a precaution, you should avoid placing the pieces straight from the oven on a cold surface. Do not use it over a direct flame.
They are also dishwasher safe! To ensure the items last longer we advise you to make sure that no item can rub or bump against another during the wash cycle, preventing damage. As a precaution, were also recommend that you wash the oversized items and more delicate pieces by hand.
We're very excited to make getting together an occasion again this summer. It's time to celebrate! Finally being able to safely see friends and family that have been so far away... Adding new, durable, versatile coastal styled dinnerware or serving pieces to your get together always makes it a party!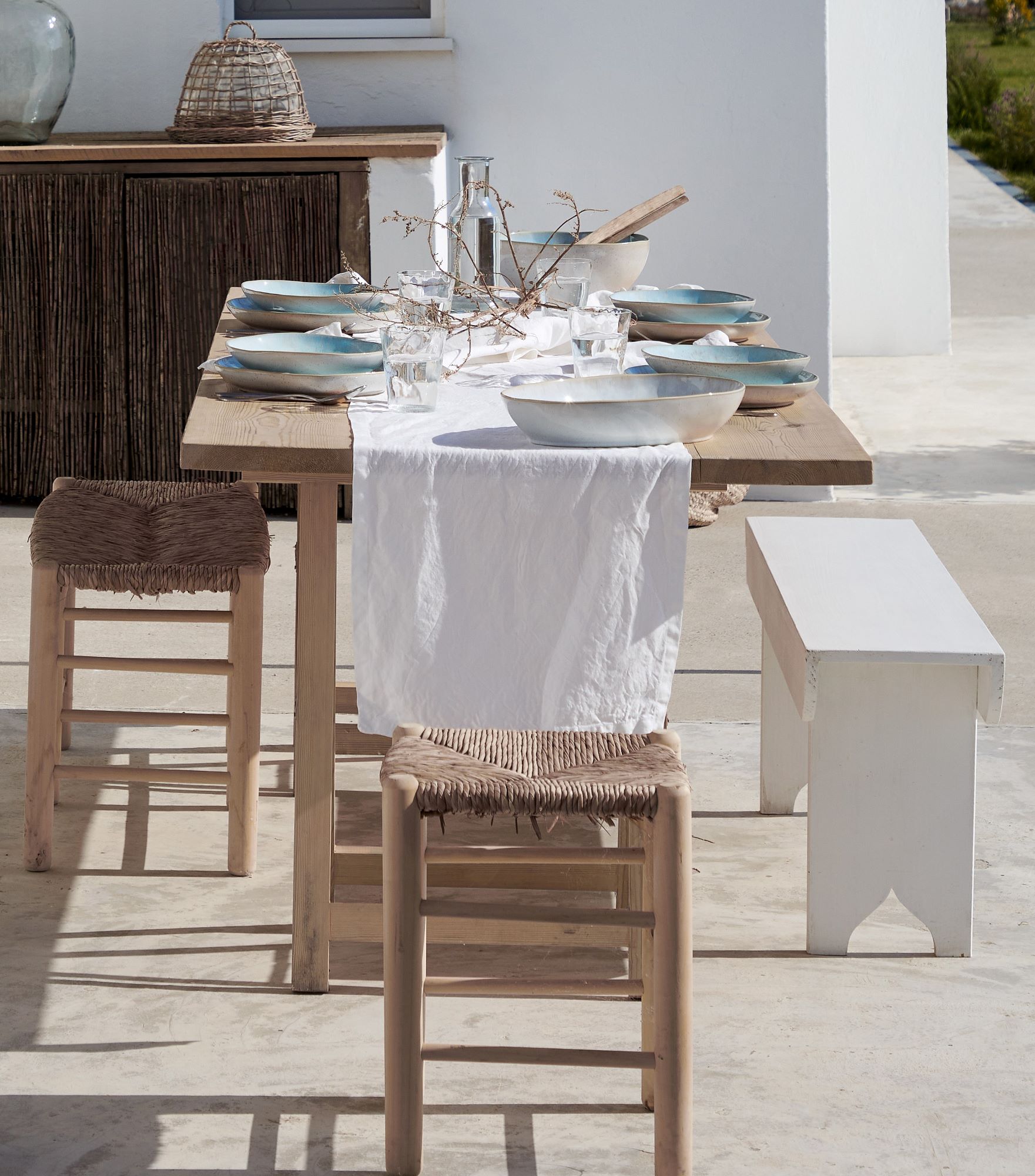 Can't wait to see what you think.

P.S. Great idea for wedding and thank you gifts too.