Posted by Caron on 14th Nov 2023
Laphroaig (good smoky flavored scotch!) Clam Chowder
Caron's Version – This recipe is super forgiving. Clams are essential, but can mix up the recipe with different kinds of seafood - what ever you have handy!
This is enough for a big pot to serve 10-12+ people
2 cans Canned Clams
1 large onion – chopped and diced
1 large fennel bulb chopped
3 diced celery ribs
4 large peeled and diced carrots
3 garlic cloves peeled and chopped finely
3 Tbsp. Butter
4 cups chicken stock (more if it seems like you need it!)
3 large red potatoes – skins on/diced
1 bay leaf
Old Bay Seasoning or Cajun Seasoning to add some more heat
2 cans creamed corn
Salmon, Shrimp, Crab Meat, Prawns, Mussels, etc.
1.5 cups 2% milk (just not fat free)
1/3 Laphroaig Whisky (or another peaty scotch)
Salt and Pepper to Taste
Mix it Up
1.Open and drain the canned clams reserving the clams for later and the juice separately.
2. Saute the onion, fennel, celery and carrots in the butter over medium heat until soft. About 5-7 minutes. Add garlic to sautéed vegetables when they are almost done so that you don't burn the garlic and just get the great flavor.
3. Add the reserved clam juice, chicken stock and stir all together. Add a little water if it seems too thick
4. Add the Old Bay Seasoning or Cajun Seasoning
5. Add the chopped red potatoes and stir all together. Cover and cook on medium for 15 minutes.
6. Stir in the canned clams and what ever other seafood that you like; prawns, salmon, smoked salmon, mussels, etc. We used prawns and local smoked salmon, but feel free to add what ever else you like.
7. Now add the milk and creamed corn then cook for another 15 minutes.
8. Last step is to add the Laphroaig and salt and pepper to taste.
9. Serve and Enjoy! Perfect with crusty bread or home made bread sticks (on a future blog post!)
We served this at a dinner party this fall and it was a huge success! So much so that no one took any pictures...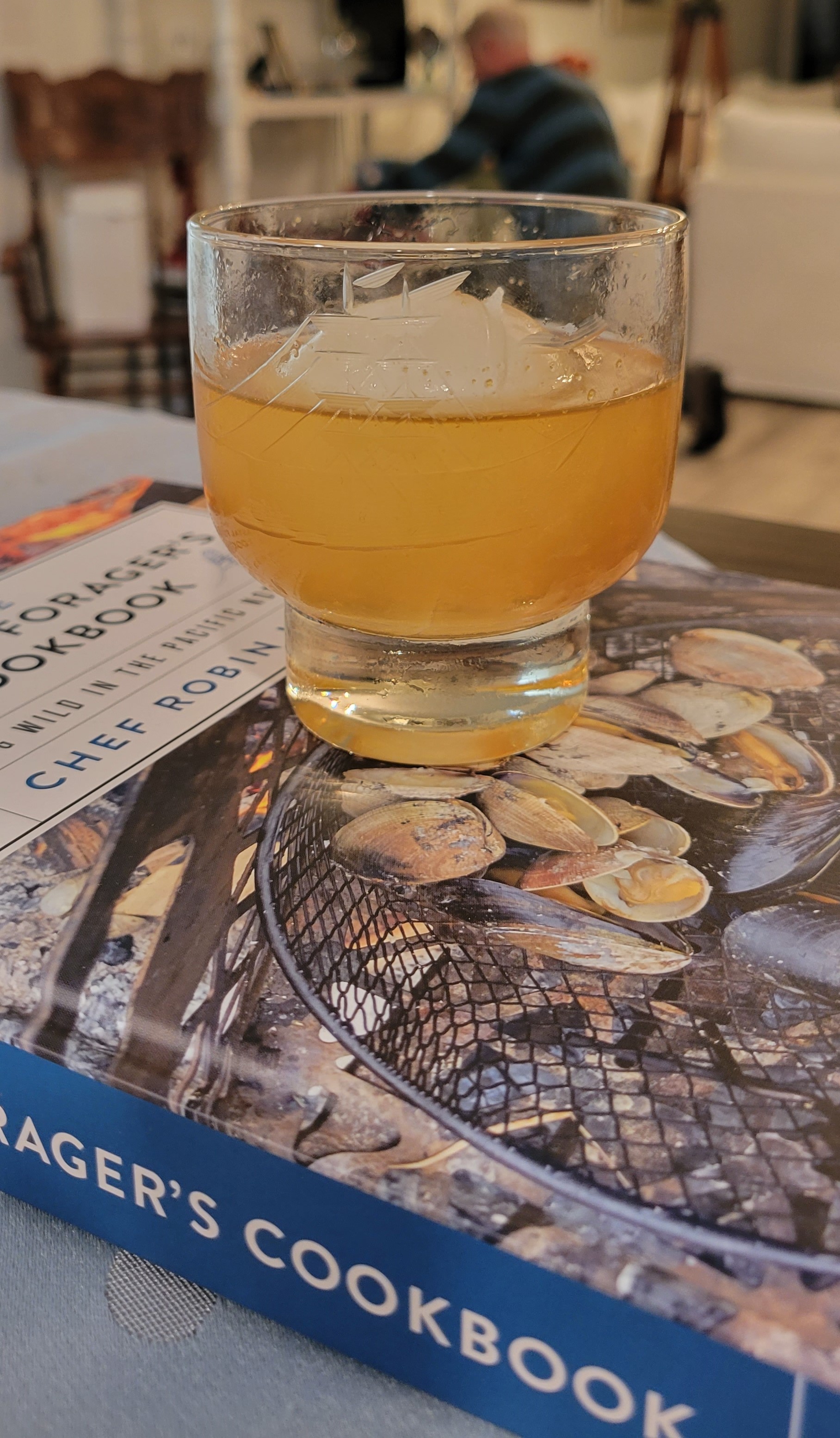 Adapted from The Coastal Forager's Cookbook by Robin Cort - Highly recommend for great stories and some travel advice as well as interesting and delicious Pacific Northwest recipes.
Take a look at it on my Lemolo Books Recommended Page on Bookshop.org - on sale right now too!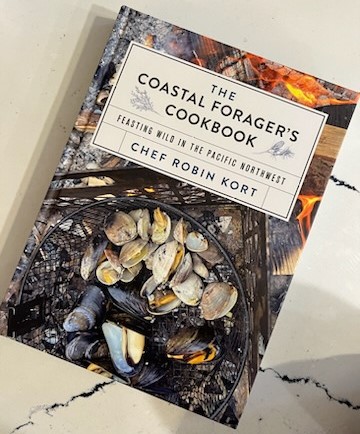 P.S. We loved this book so much - more NW foraged recipes coming soon. I promise that we won't eat everything before we get the pictures taken. lol