Posted by Caron on 5th Oct 2017
Guaranteed to be your favorite new dessert cocktail! We promise - we even tried them (several times) to make sure...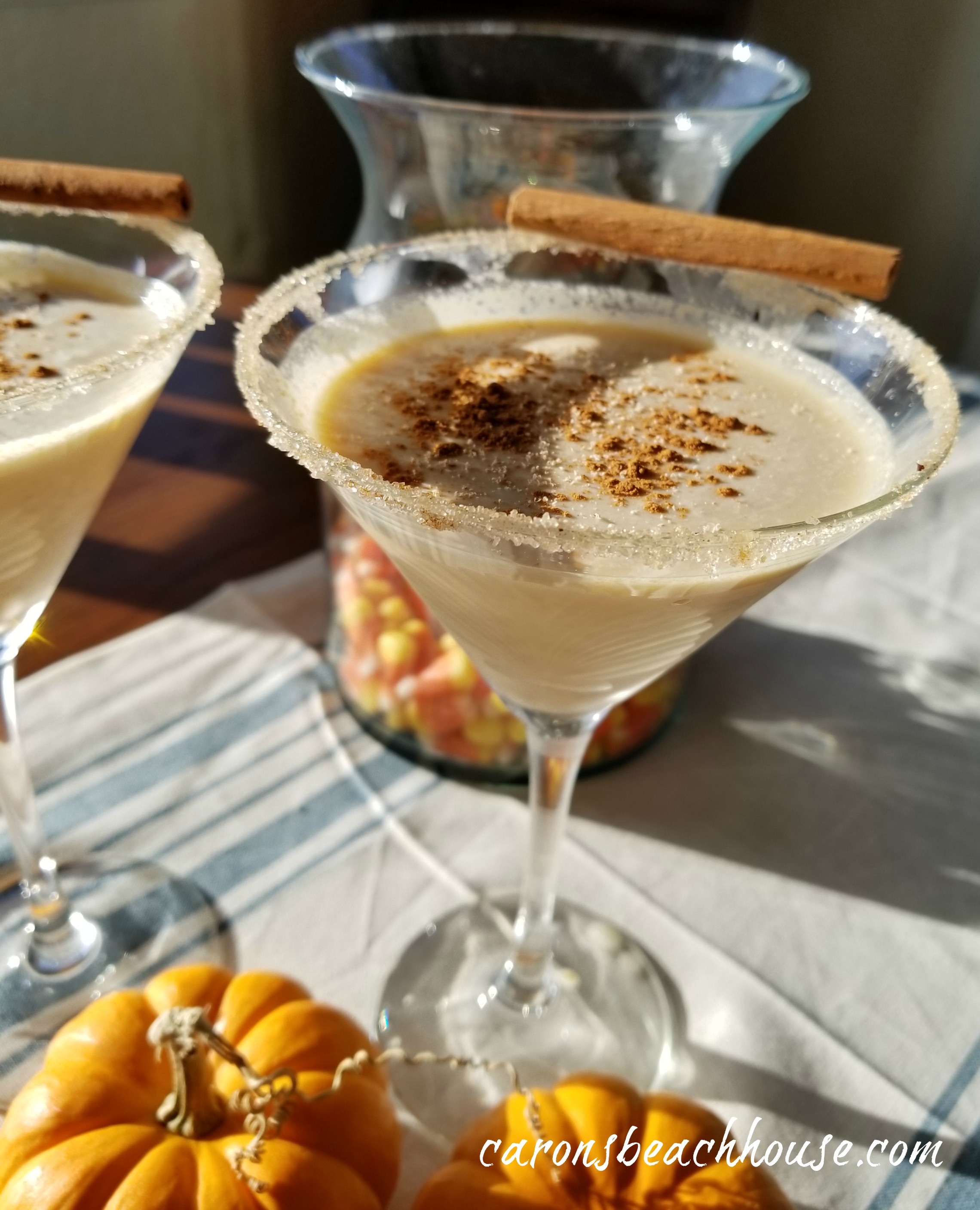 Here's what you will need to create one cocktail:
Martini Glasses
Shaker with Ice
1.5 ounces Vanilla Vodka
1 ounce Baileys Irish Cream
½ ounce Pumpkin Butter
2 ounces half-and-half
Sugar and pumpkin pie spice for rimming glass
Cinnamon Sticks
Ground cinnamon and nutmeg for garnish
Step 1: Rim your martini glasses with a mixture of sugar and pumpkin pie spice. We like to use Cane Sugar, as it tends to be a little bit "chunkier" than regular white sugar. Also okay to make your own pumpkin pie spice mixture if don't have the pre-made. Ground ginger, nutmeg, cardamon and cinnamon work great!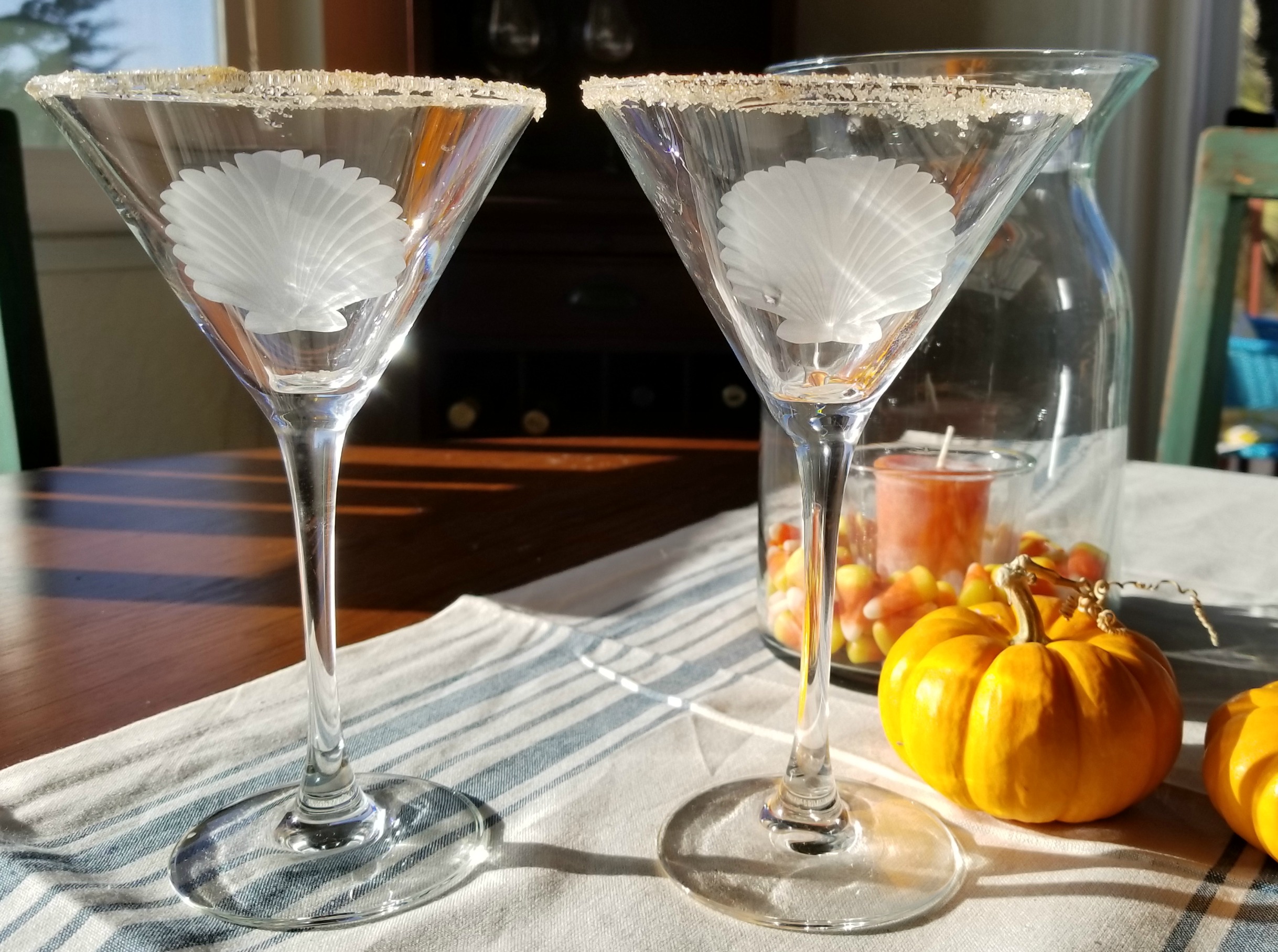 Step Two:
Mix vodka, Baileys, pumpkin pie butter plus half and half into ice-filled shaker. Strain into prepared martini glasses.
Step Three:
Garnish by grating nutmeg and cinnamon on the top and finishing with a cinnamon stick.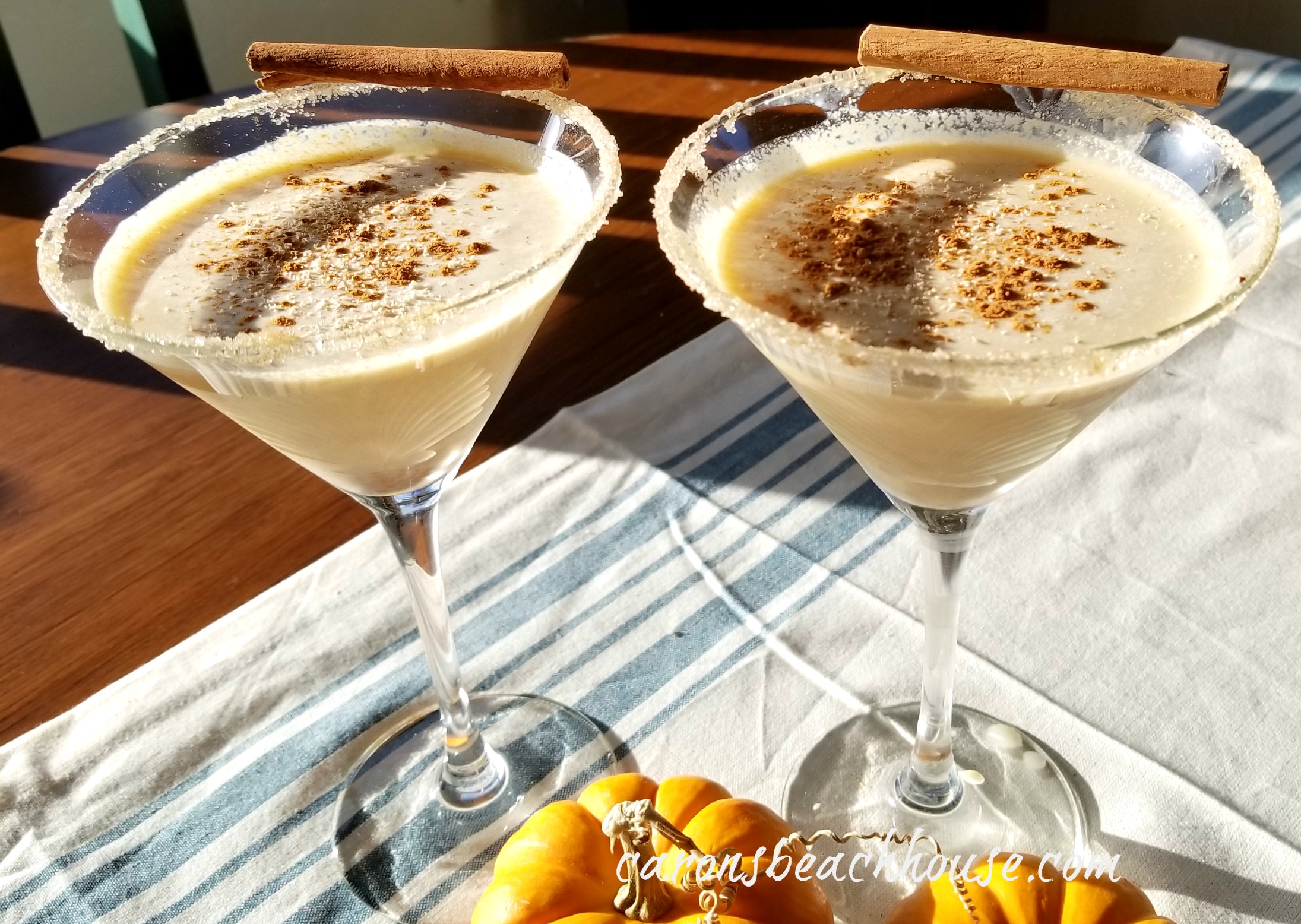 Step Four:
Enjoy!