Posted by Caron on 4th Nov 2016
As promised from our Facebook and Instagram posts - Tom's Pineapple Martini recipe!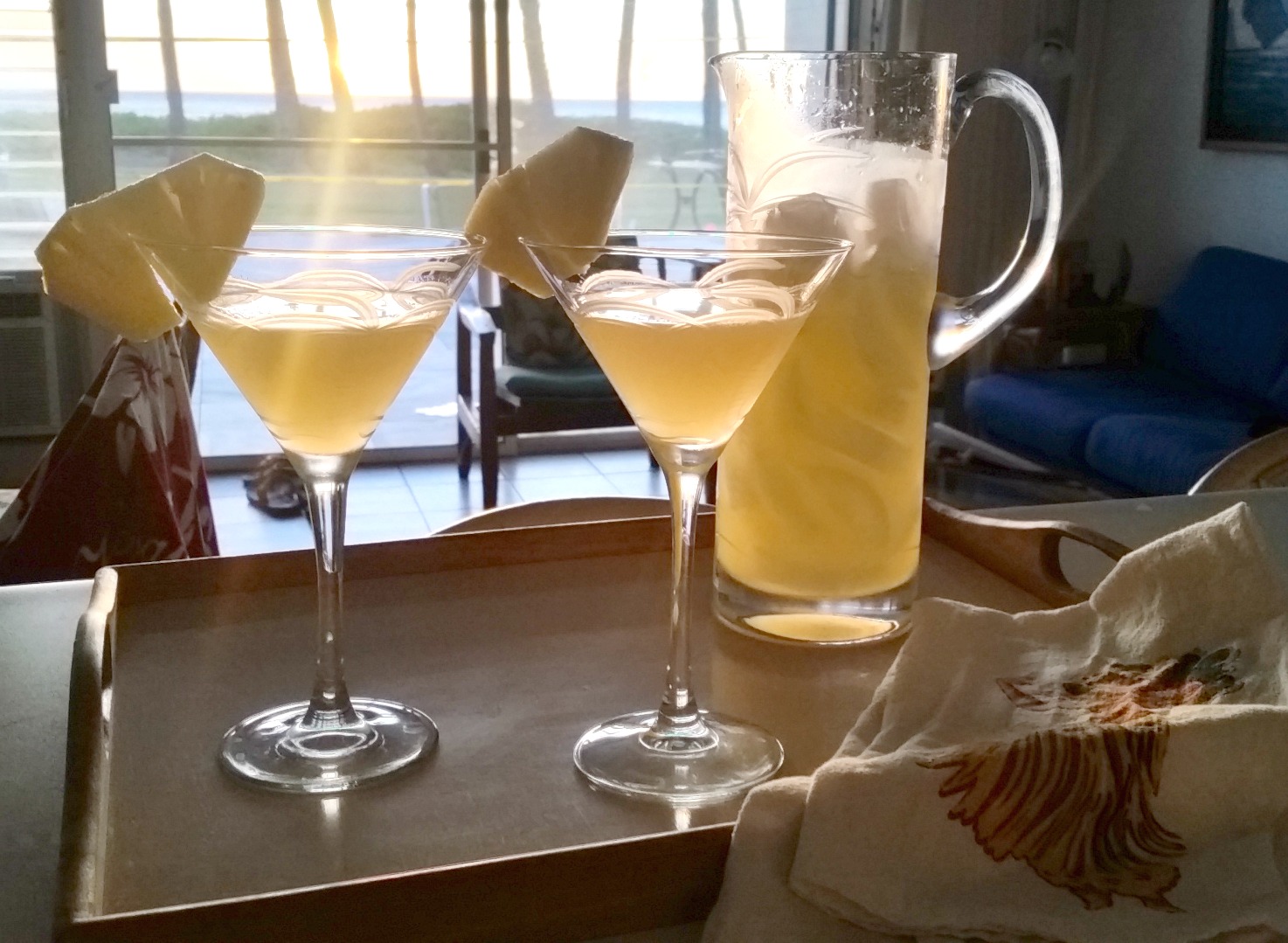 Served in our Palm Tree Martini Glasses as sun began to dip into the Pacific Ocean on the beach in Kihei, Maui. Perfect way to relax before the onslaught of Holiday products and shopping...
Ingredients - for one cocktail
Fresh Pineapple for Garnish
1 oz. Pineapple Juice
2 oz. Vodka
1/4 Vermouth
Stir all ingredients over ice and pour into chilled martini glasses. Garnish with fresh pineapple slices.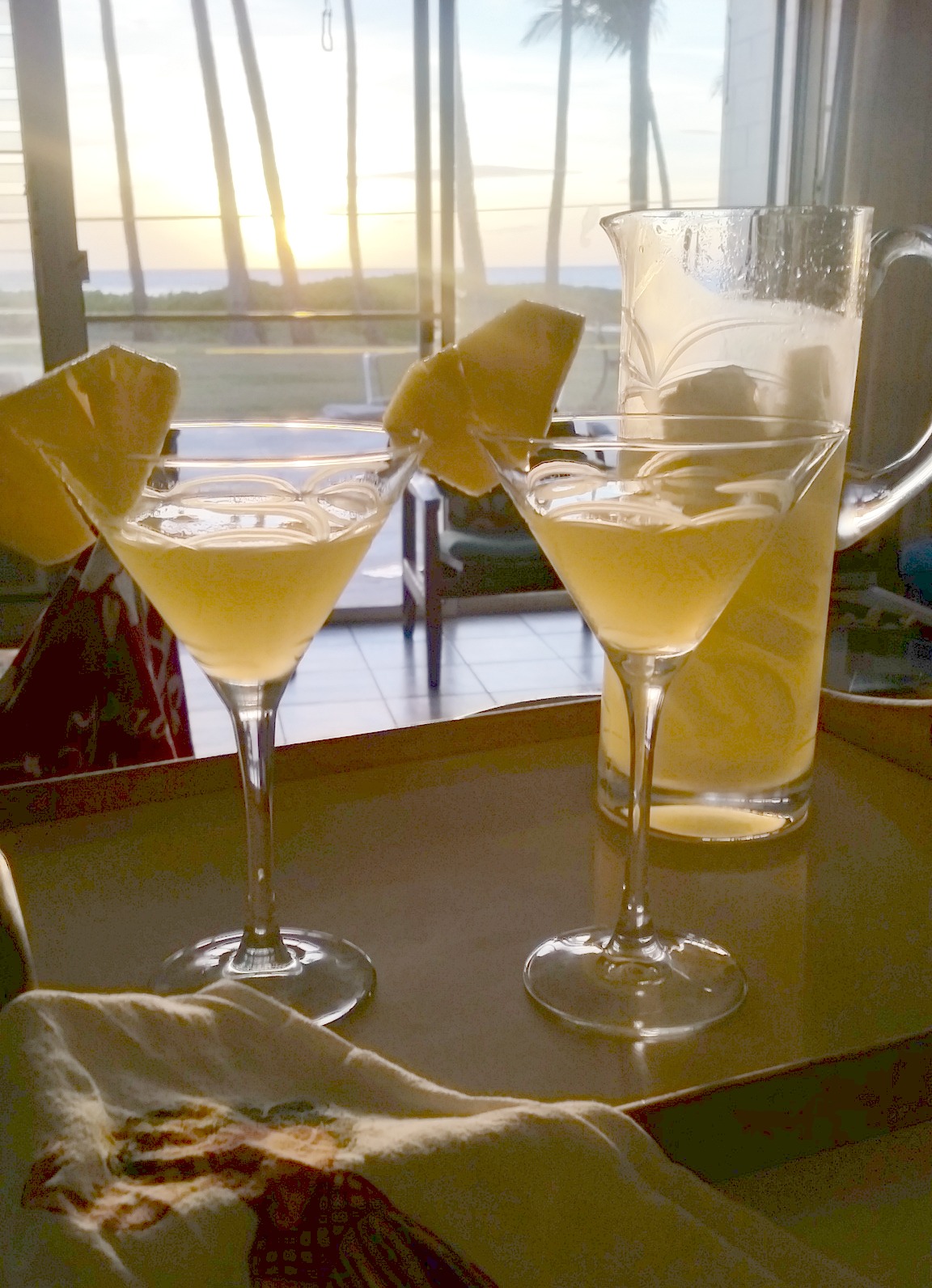 Super yum, and perfect for a Hawaiian beach sunset! Or anytime that you need a little tropical vacay - even if you are nowhere near a beach....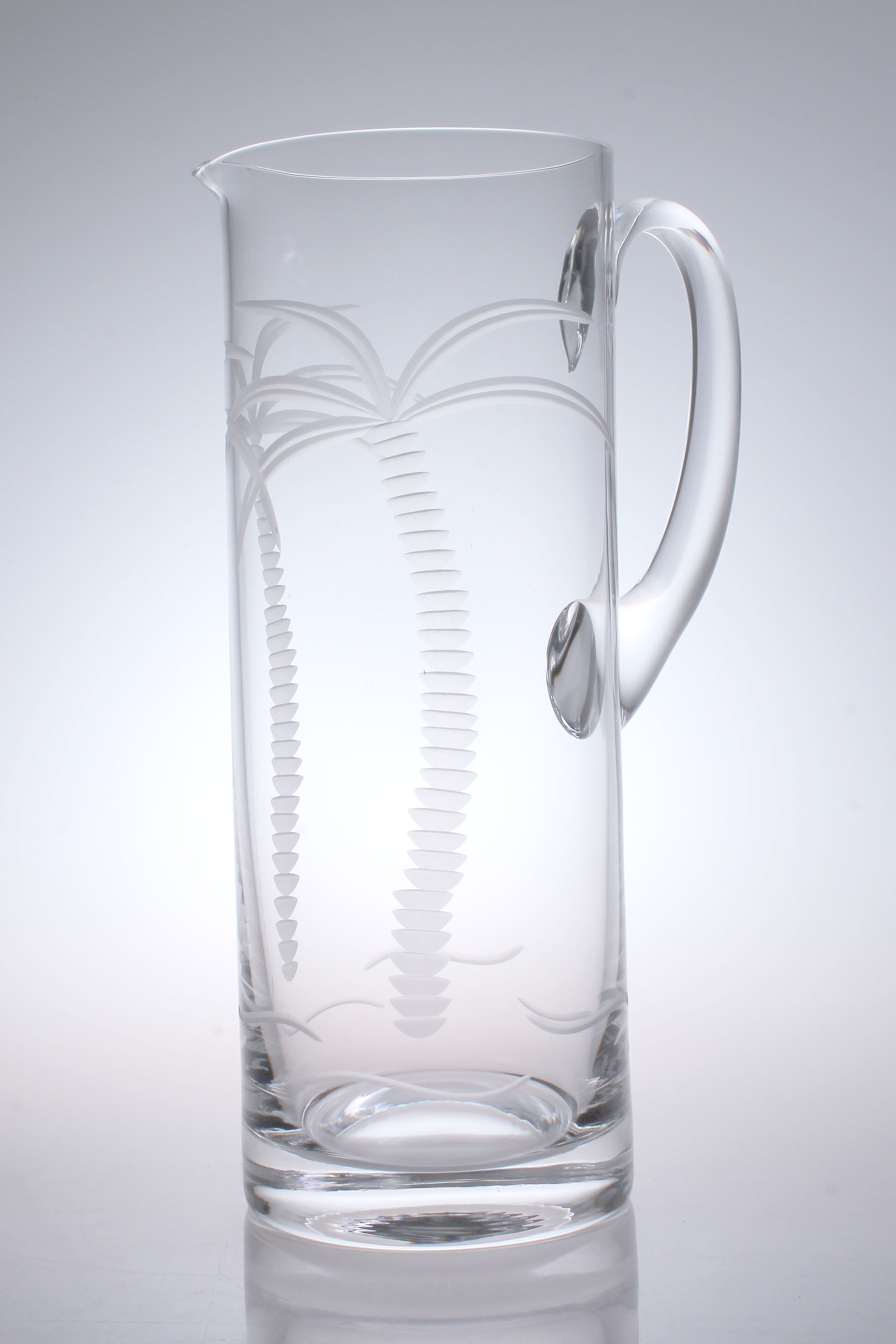 Palm Tree Etched Pitcher (great gift idea!)