Outdoor Refresh in Cottage and Bungalows Magazine!
Did you spot us in the April/May 2020 Spring issue of Cottage & Bungalows Magazine?
We are always excited to have our products featured in Kelly McMaster's Style Report! She put together some cool ideas to enhance an outdoor living space in style - including two of our pillows with this year's fun classic blue color palette.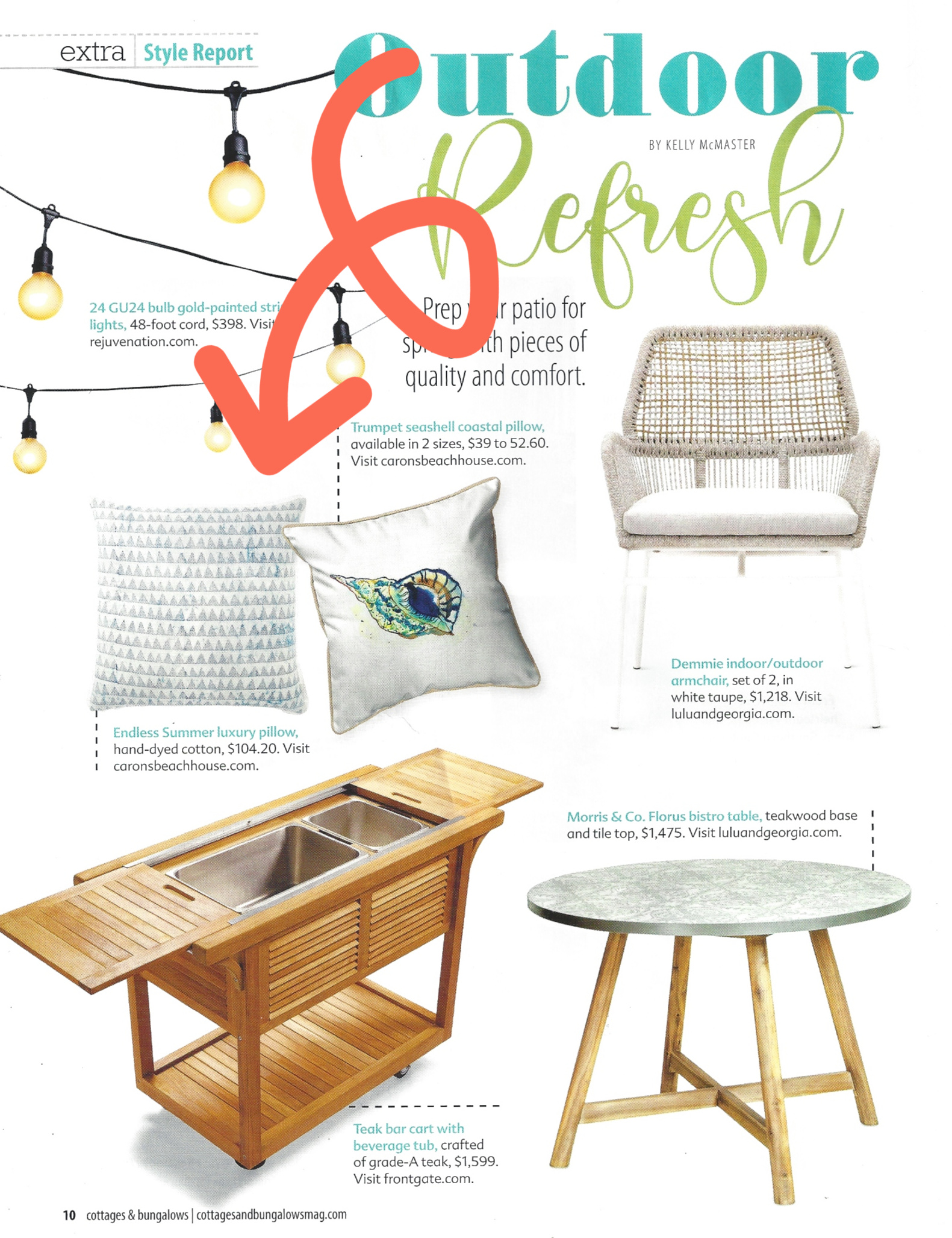 P.S. If you need a little escape from all of the "virus" news, this spring issue is packed with great ideas for beach cottage decorating, beautiful home tours and gorgeous photography! We highly recommend a glass of wine and relaxing reading....