Ocean Treasures and S'mores - A Fabulous Combo
You might have seen us talk briefly about our new Ocean Treasures range of throw pillows and throws, but we just can't get enough of them and neither will you!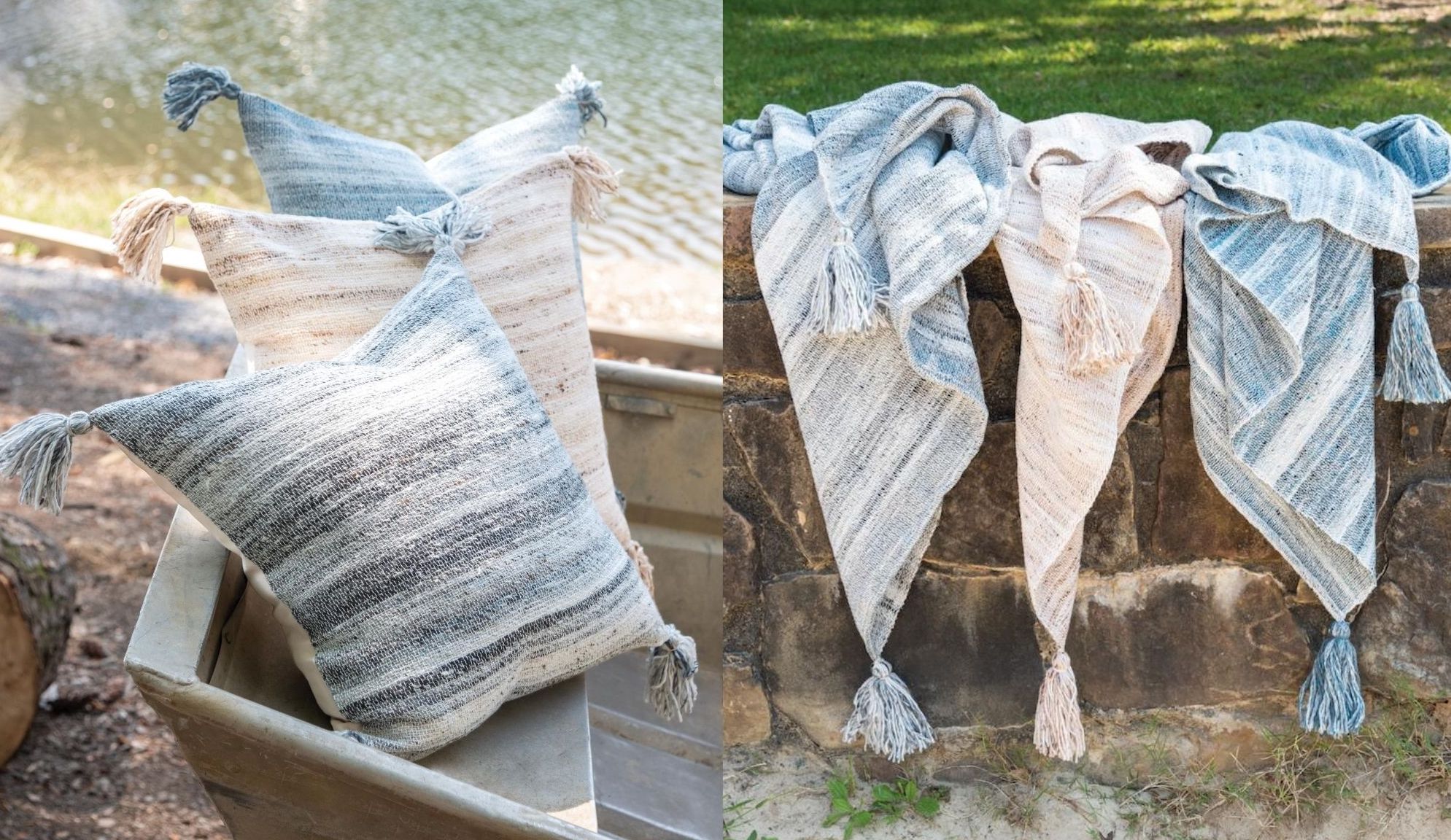 These beauties are made from recycled plastic that was found in our oceans from across the world. Created from a soft fiber that was spun from the melted recycled plastic, and then turned into yarn - you are bound to feel good from the inside-out when cozying up with one.
What a beautiful way to help save our oceans!
It is incredible to believe that things that once were trash and polluting our beautiful oceans, have been turned into a beautiful and extremely comfortable addition to your beach or coastal house, in the form of stylish throw blankets and pillows!
A great accessory for packing in your picnic basket or beach bag - durable, washable PLUS beautifully soft.
---
Now a perfect addition to being comfy and cozy with these by your side, would be nothing other than s'mores! Here is a simple and classic recipe, but of course feel free to add or change according to your taste-buds!
Summer S'mores:
-Ingredients:
- Bag of fluffy marshmallows
- Graham crackers
- Chocolate bar
- Instructions:
- Roast the marshmallow over an open fire using a roasting stick, until lightly brown and 'roasted' all around
- Break one graham cracker in half and place a piece of chocolate in the middle
- Slide the roasted marshmallow on-top of the cracker and chocolate, until all the way off the roasting stick
- Add the other half of graham cracker on-top of your creation
- Enjoy every bite and get ready to eat more
*a fun addition can be adding a different flavor of chocolate bar into your s'more, such as a mint chocolate chip candy bar - this makes the s'more even more tasty and unique!*