National Tequila Day - Friday Cocktail Recipe!
You could always celebrate with a Margarita... but we have a new recipe for you to try!
Tijuana Taxis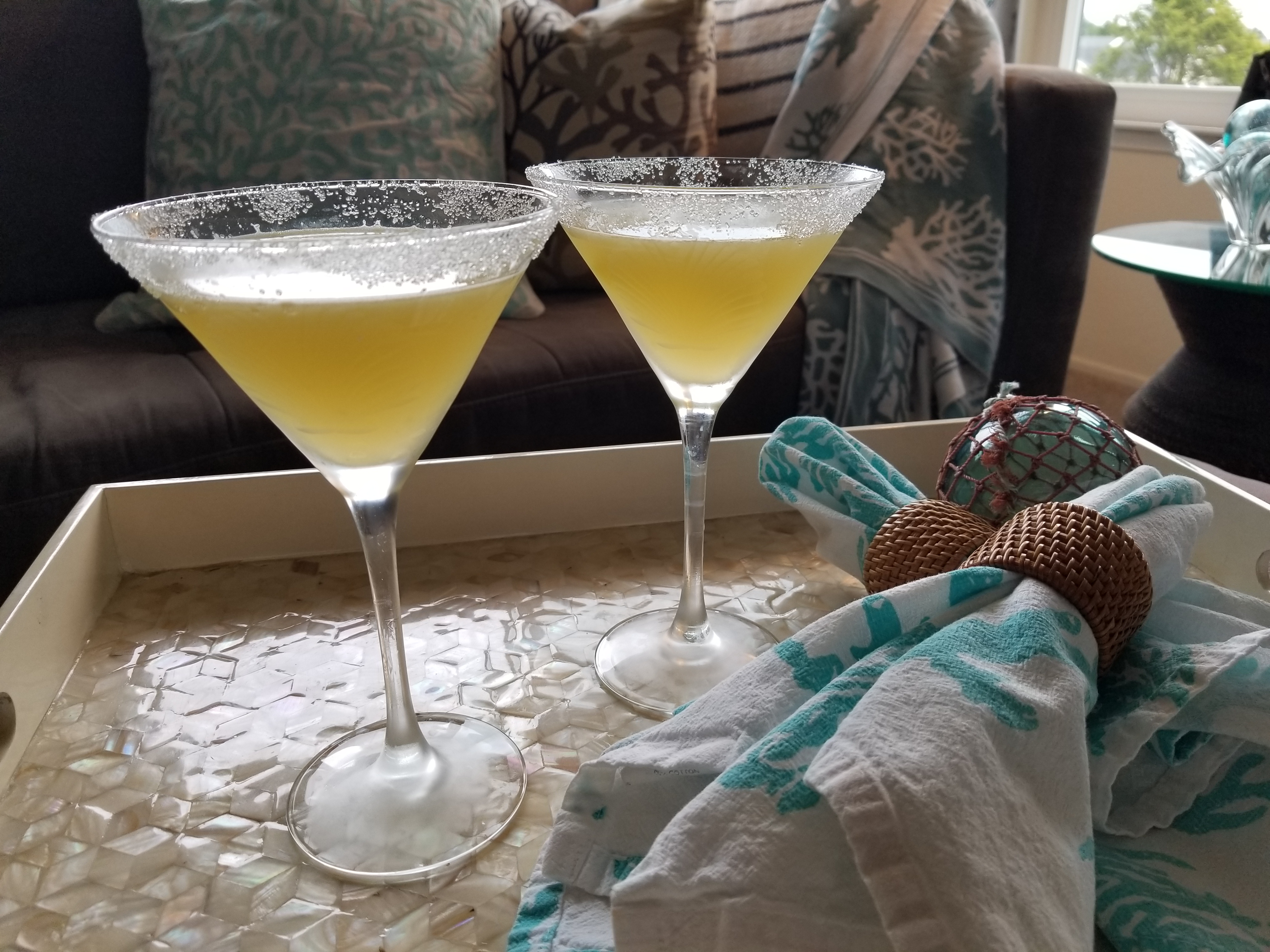 Adapted from my resident bartender's stash of cocktail books, "The Ultimate Bar Book", the Tijuana Taxi has become one of our new favorites for summer coastal living on our deck. Sort of a twist on a traditional Sidecar, this delish cocktail looks lucious in a fancy glass and has all of the right ingredients to make the Tequila a definite hit!
You Will Need: (for one cocktail)
Lemon Wedge
Sugar for rim of glasses
Lemon Twist
2 ounces Reposado Tequila
1 ounce fresh-squeezed lemon juice
1 ounce fresh-squeezed orange juice
1 ounce Cointreau
1/2 ounce Simple Syrup
Step 1: Chill your Cocktail Glasses. Martini or coupe glasses work great, but you could always use rocks glasses too.
Step 2: After your glasses are chilled, rub the rim with the lemon wedge and rim with sugar (chunkier is better)
Step 3: Fill your shaker with ice and pour in all of your ingredients.
Step 4: Shake Shake Shake
Step 5: Strain and pour all chilled ingredients into your prepared glass.
Step 6: Garnish with Lemon Twist
Step 7: Enjoy your Friday Sunset with these yummy drinks!
Need Martini Glasses for your beach house? We have some great options!