HGTV - The Spotlight is on Accessories!
So excited to have one of our Caron's Beach House home decor products to be featured as part of the January-February 2017, color-filled HGTV issue with easy home updates using fun, affordable accessories. As Sarah Peterson, Editor in Chief of HGTV Magazine, puts it perfectly in her "Editor's Page", Accessories are a Big Deal! (she truly is the coolest, btw)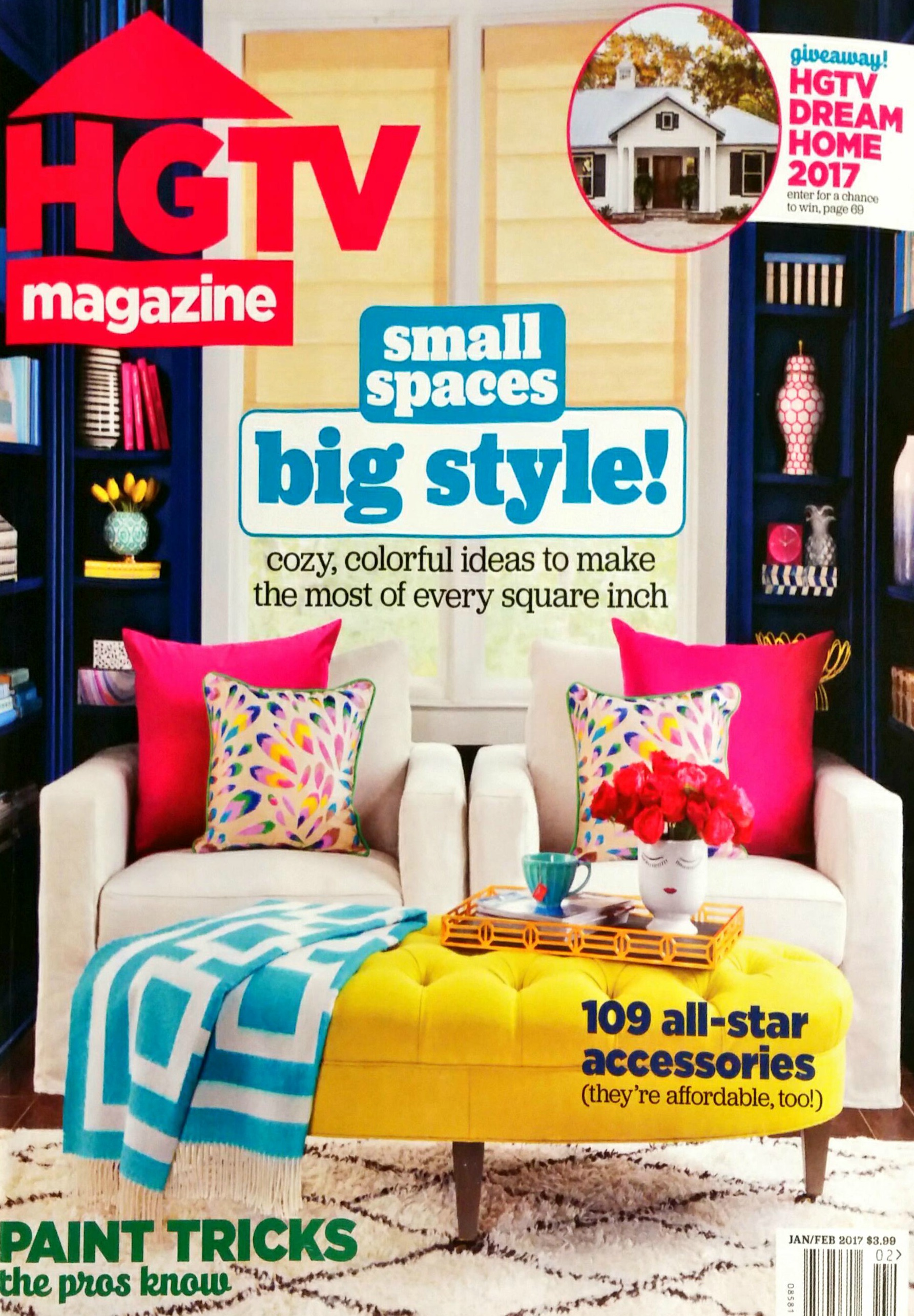 sigh....I wish I had a space at my house for those indigo blue bookcases!
We love the whole collection of modern decorating ideas that the editorial team, and the HGTV celebrities have curated to show off the article, 'Little Finds, Big Impact" - everything from boldly designed table lamps, to throw pillows, accent pieces and brightly painted side tables.
"109 affordable home accessories that pack a punch without breaking the bank" - not to mention a whole page of "Mirrors pretty enough to be art" - and that is where you will find Caron's Beach House, with our cool Red Pinon modern Rectangle Shell Mirror. Perfectly suited to add a happy sense of life at the beach! Just a bit seaside beachy with a fun global decor theme.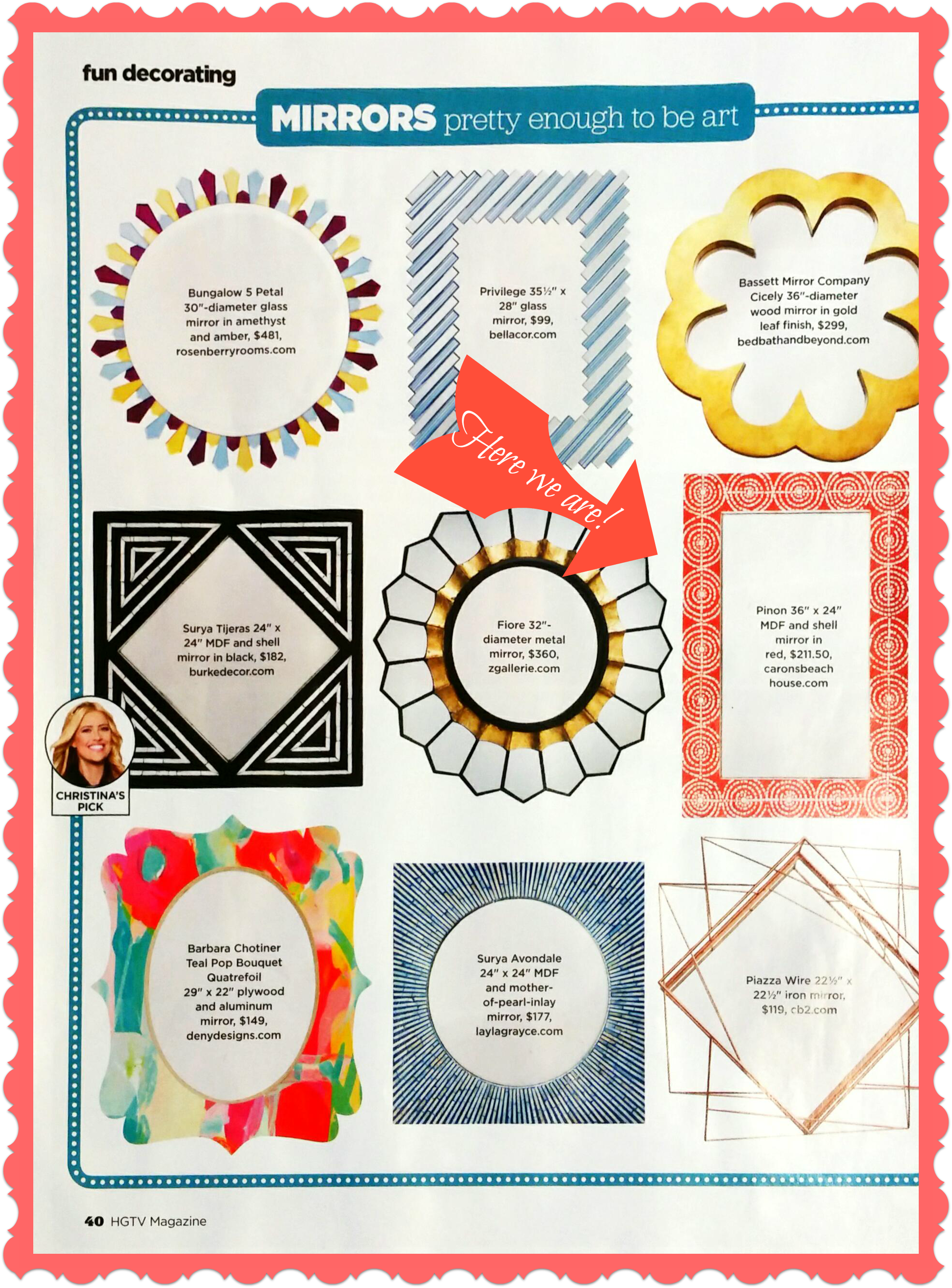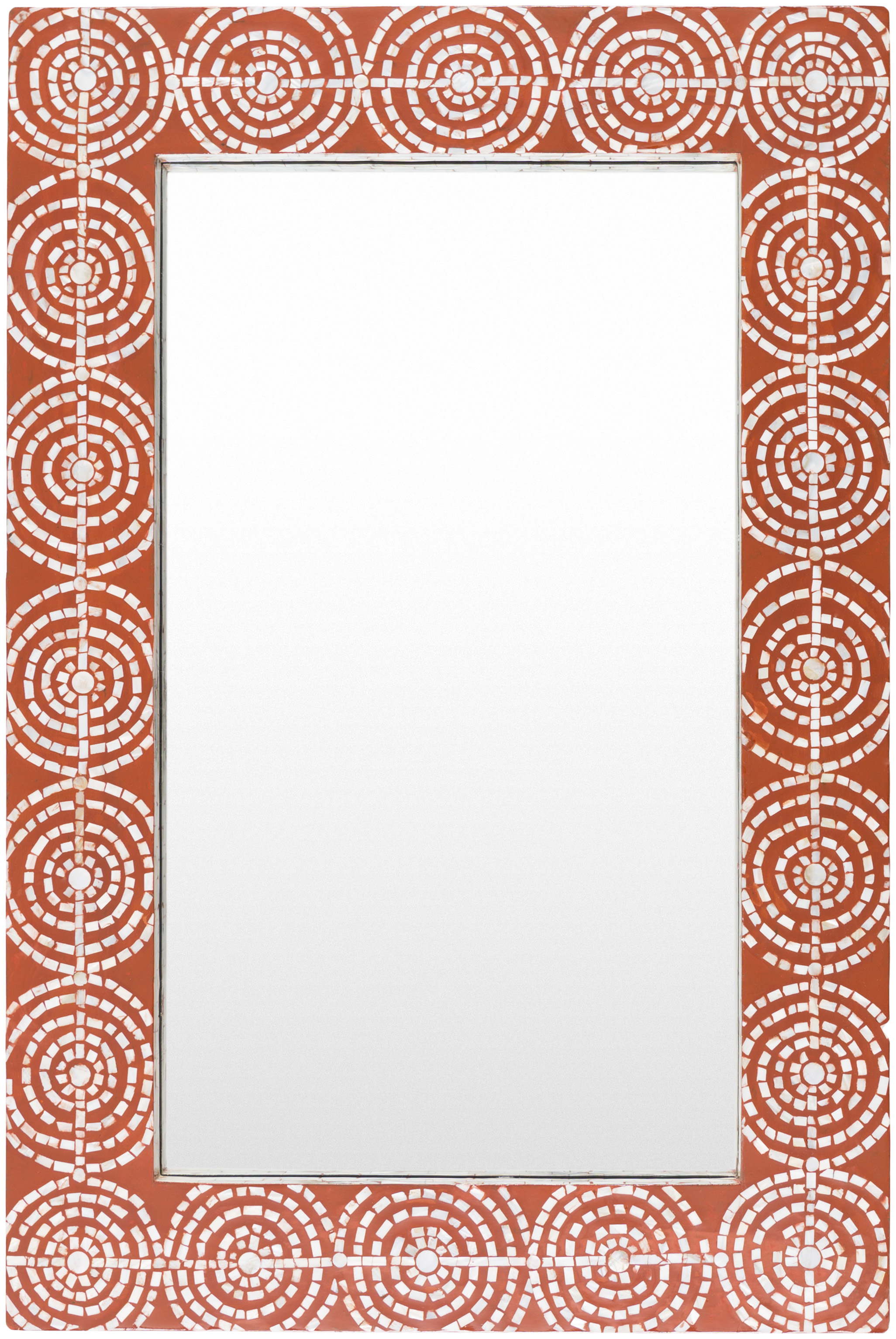 This bold red and mother of pearl shell mirror will add a warm pop of color and can be hung horizontally or vertically - creating a modern design impact in any space. Think about an entry way or a coastal bathroom update!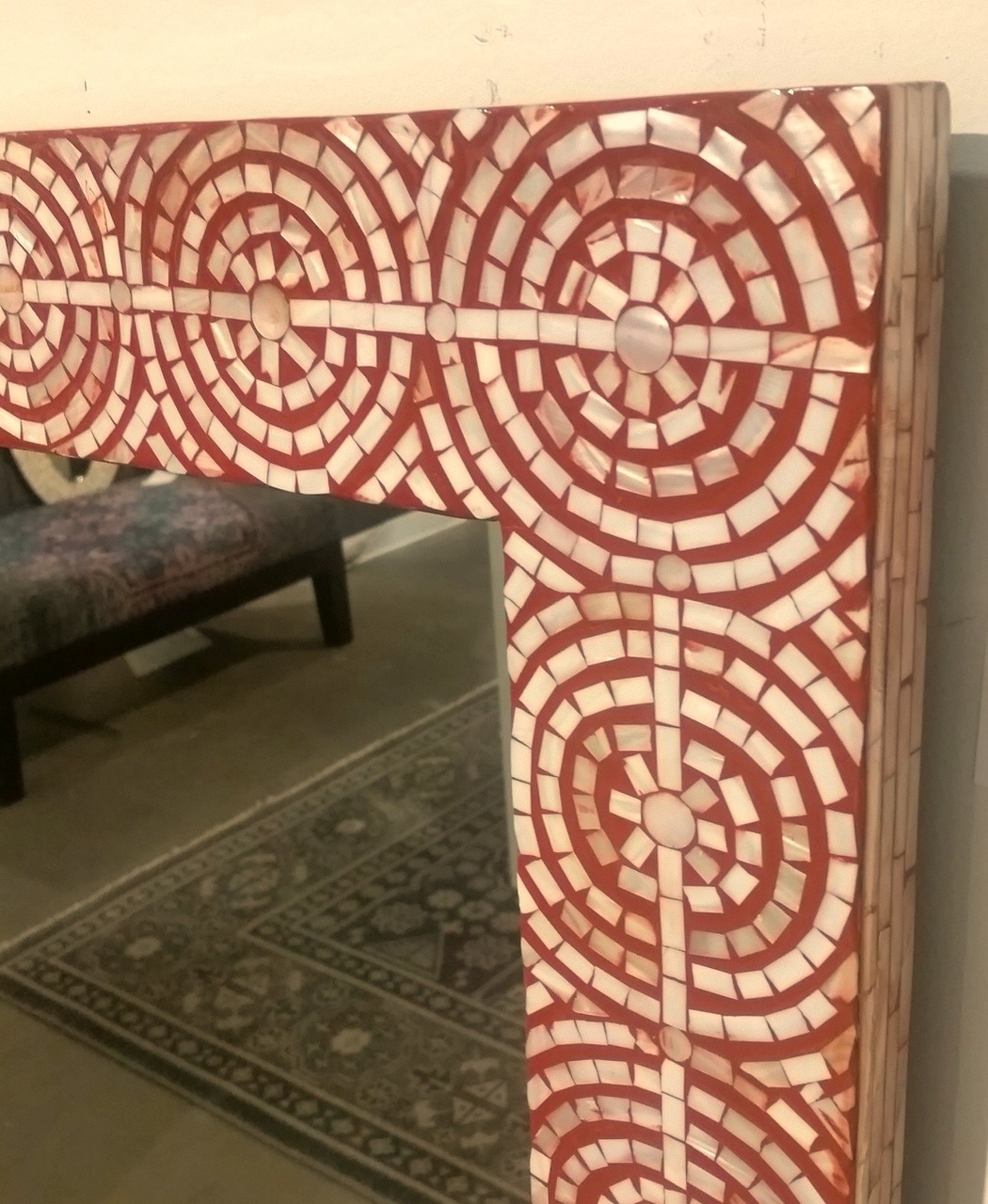 Hope you get a chance to pick up this January-February 2017 issue, or are lucky enough to have it arrive in your mailbox. So many great ideas that are easy to do, and are not expensive to create an easy update at your home for this season. A little imagination, some fresh paint, a new mirror and a few throw pillows and you can have a whole new look at your coastal home for a small cost.
P.S. We do carry the Avondale Mirror featured on the same page too. One of my favorite items with the turquoise blue mother of pearl shell frame surrounding a round mirror...