Posted by Caron on 22nd Jun 2023
It's the weekend! Perfect time to relax, wind down and enjoy time with friends at the beach. Try our Classic Old Fashioned Cocktail Recipe to get the party started!
Even when the weather is less than ideal, you are still reconnecting with the waves and sea.....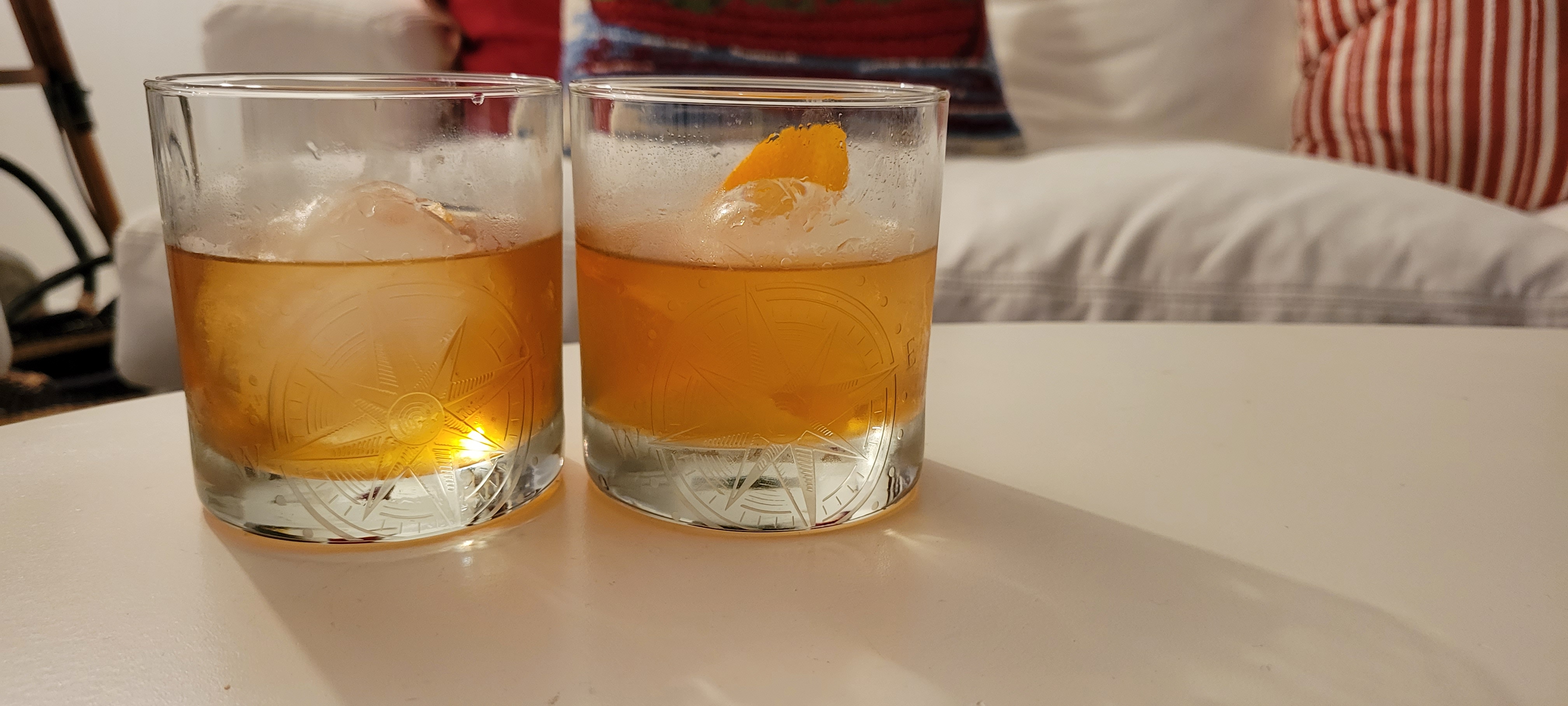 Keep it Classic - a perfectly mixed Old Fashioned is always trendy!
Ingredients: (for one cocktail)
2 oz. Eagle Rare 10-Year Bourbon (or use your favorite!)
1 tsp. Demerara Syrup
2 dashes Angostura Bitters
1 dash orange bitters
1 orange twist and 1 lemon twist for garnish (totally optional!)
Mix it Up:
1. Chill Glasses
2. Stir all ingredients (except for garnish) in cocktail glass or shaker over ice.
3. Stain into a double rocks glass over 1 large ice cube. Note: we love using our round ice cube molds for these - makes a great presentation!
4. Garnish with orange and lemon twists
Enjoy!
P.S. Try one of our pretty coastal rocks glasses to mix these stylish cocktails