Friday Cocktail - Dark Days
We are so so lucky to be able to escape once a year or so to Washington DC to visit Tom's daughter. Always fun to be together and exploring such a historical city. Although we've been several times, visiting Washington D.C. is always an awe inspiring trip. There are endless things to see and do, starting with the Smithsonian museums and the incredible monuments. The city is fairly easy to navigate with public transportation and the occasional Uber or Lyft ride (confession - my feet get tired!).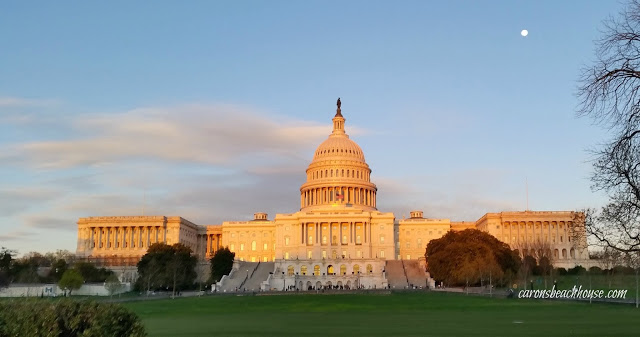 On one of our trips East, Madison took us to some of her favorite local hang out spots, including the Bar Pilar in the U Street area on 14th. Amazing cocktails, incredibly nice service and oh my goodness, can I tell you about the wonderful tapas? (faboo!)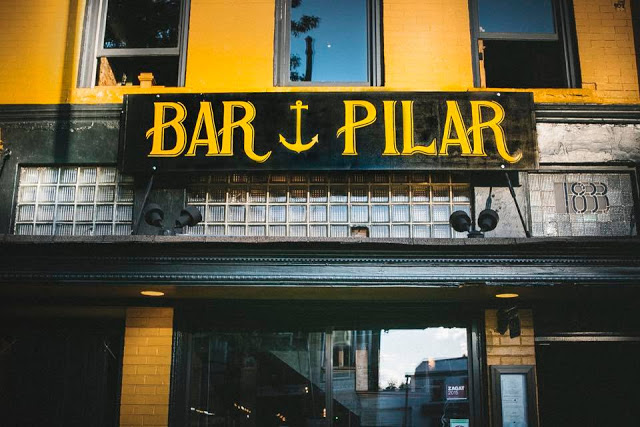 The Bar Pilar was a great discovery for us! This Hemingway themed restaurant and bar, decorated with several large wall-mounted game fish, Cuban travel posters, and Hemingway literary pics, had a definite island vibe in the middle of a major metropolitan city. Happening spot for young trendy Washington D.C. professionals to hang out.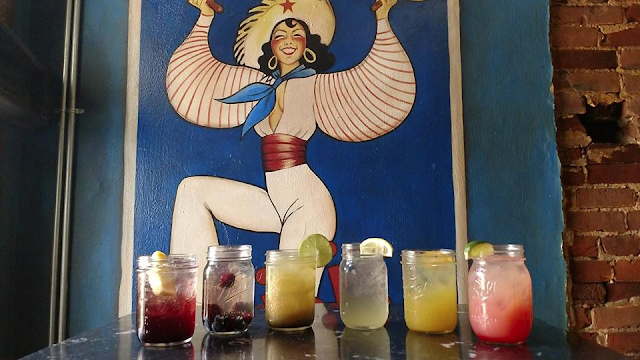 (pics borrowed from the Bar Pilar Facebook page)
Of course, we had to order Caribbean cocktails... mine was a "Dark Days" - absolutely delish. Nemo, our adorable waitress, was kind enough to give me the recipe after I took just one sip of yumminess.
Recipe for one drink: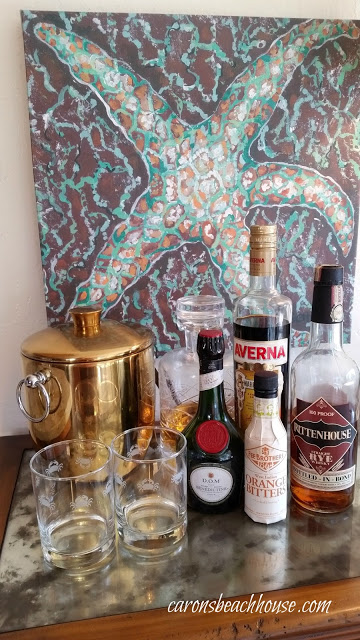 1/2 oz. Averna (Amaro)
3/4 oz. Rittenhouse Rye Whiskey
1/4 oz. Benedictine
2 dashes of orange bitters
Orange Peel Garnish
large ice cubes
Stir together in a pitcher filled with ice. Strain over the ice and serve in your favorite cocktail glass.
Tom made these when we got home, and he served the drinks over one large ice cube and then added the orange peel garnish.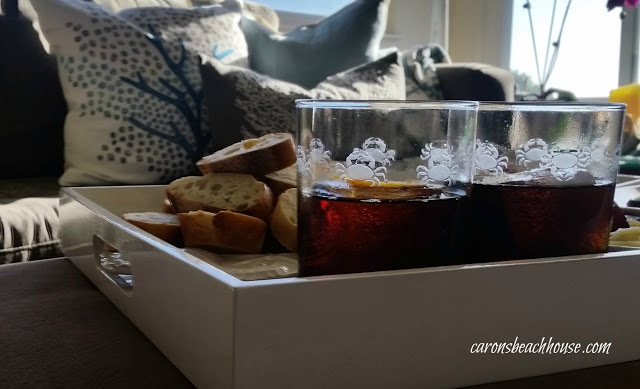 Trust me, these Bar Pilar Dark Days cocktails are a definite treat. My recommendation? Sip slowly and enjoy.... The Dark Day Cocktail is a delish cocktail and can pack a powerful punch if you are not careful!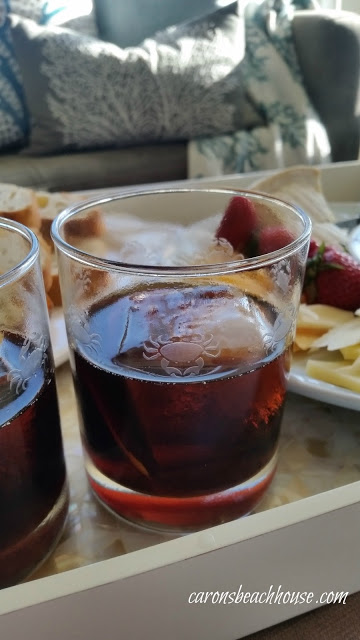 P.S. You can grab the Cast of Crabs Glasses on our site and the Starfish Art too!