Creating a Beach Home Office Space
If only your office looked like this every day! Maybe one day?
Here are a few more ideas to inspire your own dream office space with a coastal style and flair!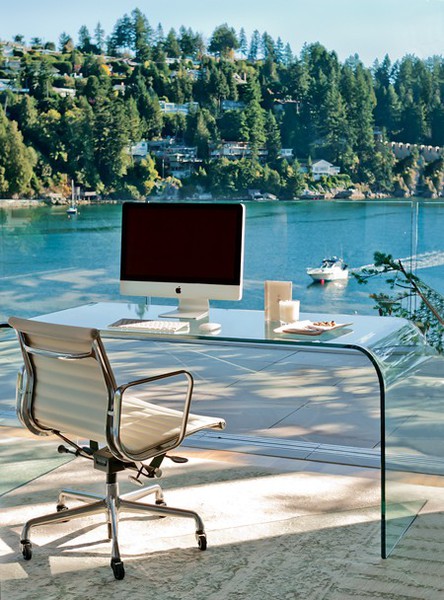 1. So calming and serene! Not sure that I could get any work done, I might just stare out the window all day at passing boat traffic....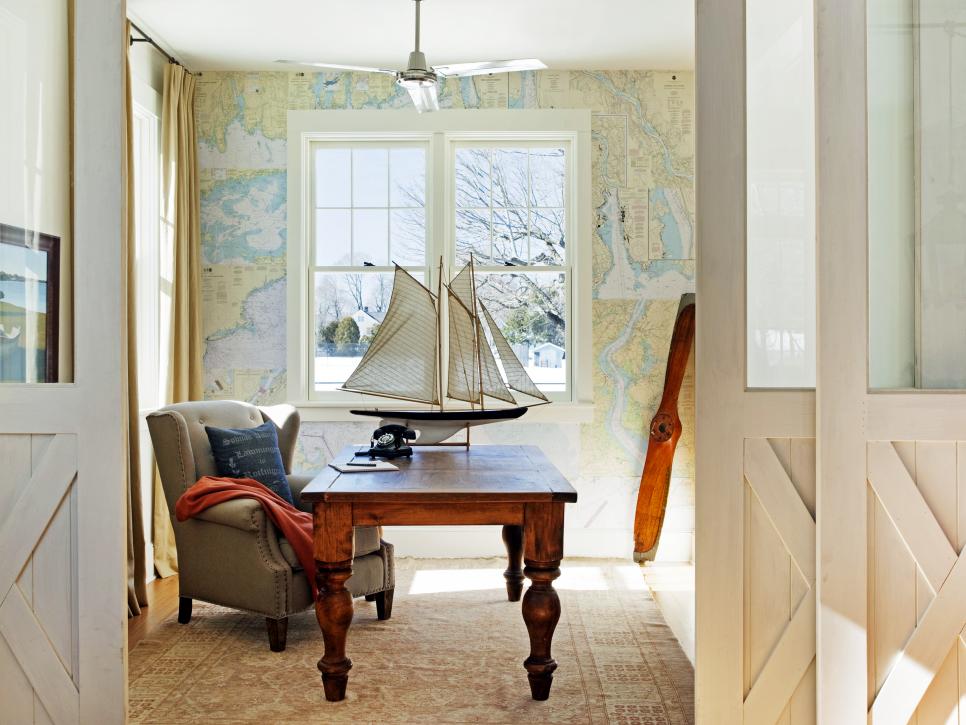 2. Sigh.... simply makes me want to start charting out our next adventure! Nautical wall paper is so imaginative - great color and always a new harbor to explore. Don't get me started on the sailing model... (image source HGTV)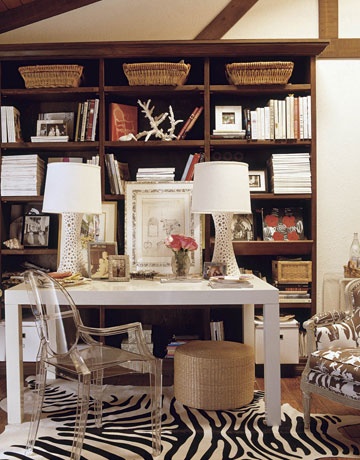 3. Really not opposed to the mix of faux coral, zebra and wicker accessories. Perfect for the world traveler or "arm-chair" traveler - we especially love the mix of specimen shells, coral and beautiful boxes mixed with books on the bookshelf. Almost a nod to a Hemingway inspired space! (From House Beautiful)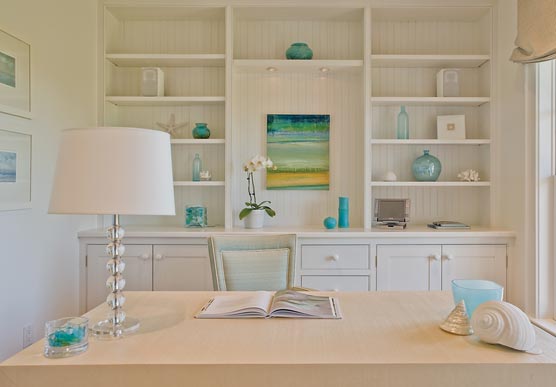 4. Clean white office with beachy aquas and natural shells. Great built-ins for convenient storage and easy access to design-interior books. (from DecorPad)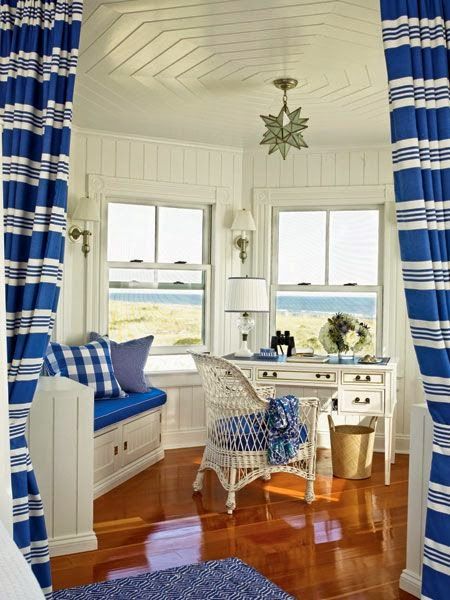 5. Classic bright shades of blues and white - how can you go wrong with this dreamy office inspiration! I think the binoculars are sort of an essential, don't you?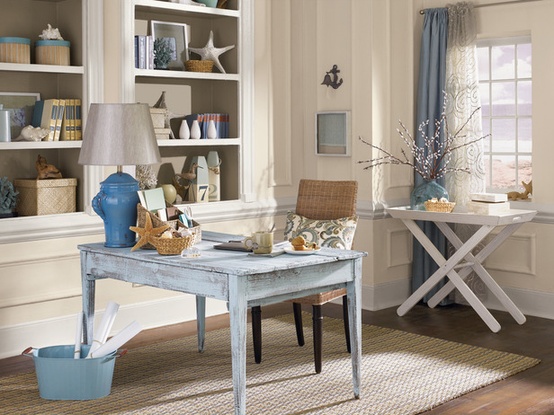 6. Fun Coastal Cottage look! Could be easily created with a vintage table find and a quick paint job. More fab bookshelves to keep office essentials neat, but still displayed in fun boxes and decorative storage bins. Quick note though - jute rug looks great, but might want to consider a flatter rug to make scooting your desk chair around a little bit easier.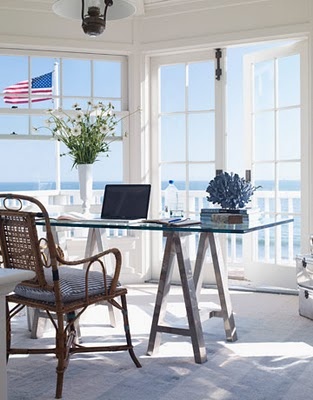 7. Maybe something a little more polished? Love the flood of light in this office space, enhanced by the sleek glass desk top and polished metal desk legs. The vintage wicker chair balances out and softens the look to make this space instantly a coastal favorite.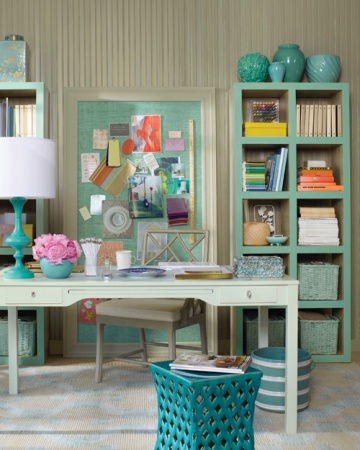 8. Beach brights from Martha Stewart - The aqua and mint color combination is so soothing for us beachgirls... Love that desk!
We are thinking of everyone right now that has had to transition to working at home. Thanks for staying home and keeping healthy! So important that we stick together through this scary time with so many uncharted waters ahead of us.
Hopefully you are enjoying your new routines and are figuring out the best ways to be productive and connected virtually with friends, family and co-workers. We will get through this time together!
P.S. Most of our image sources can be found on our Pinterest Board - Dream Office Space