Posted by Caron on 4th May 2021
Make a Statement with Beautiful Lighting!
Tips for Decorating with Table Lamps and Choosing the Right One for your Home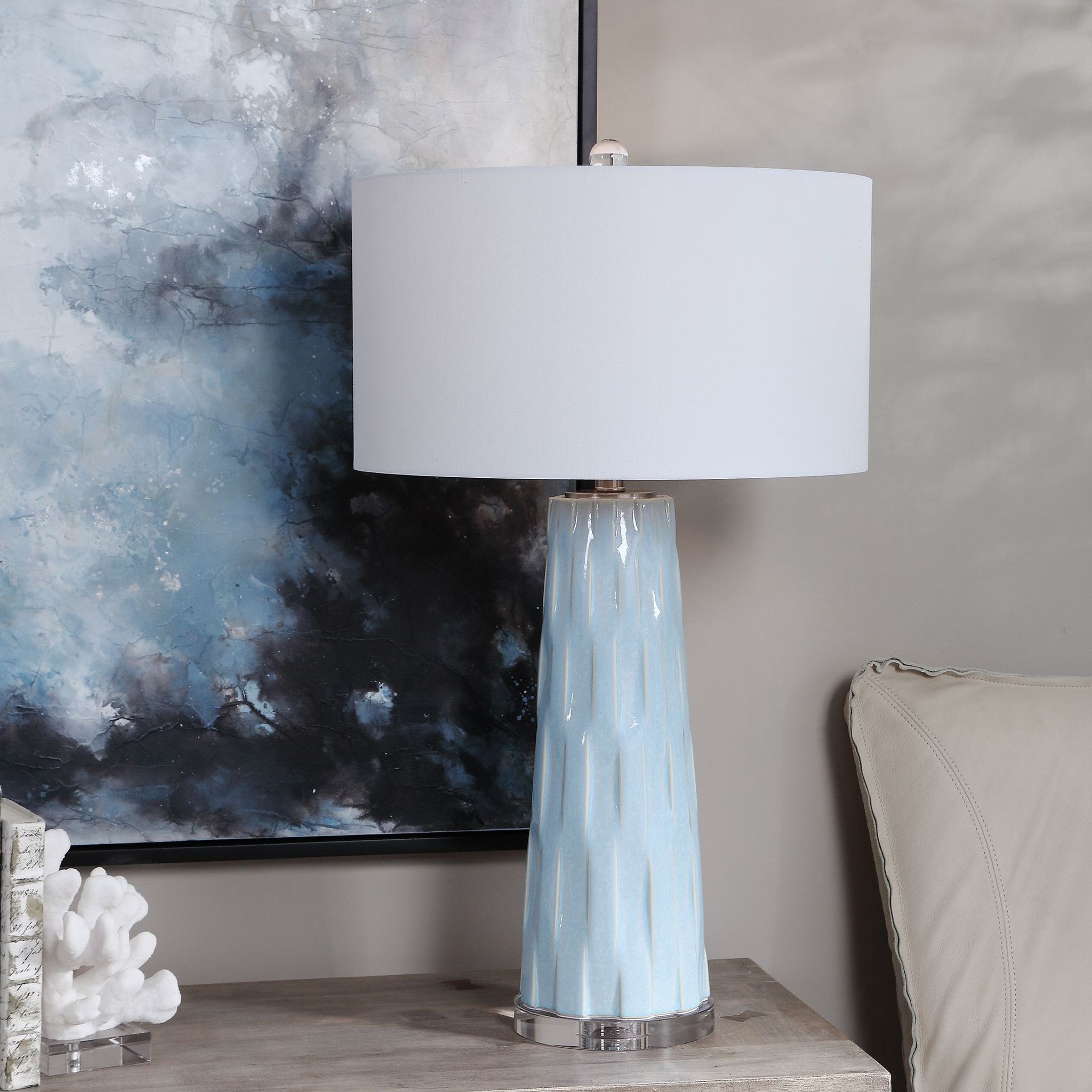 A decorative, but functional coastal living inspired table lamp can make all the difference when you take your design from "ho-hum" to a real "wow" factor. Perfect for adding classic seaside colors and designs, interesting textures plus beautiful designs in their own little packages!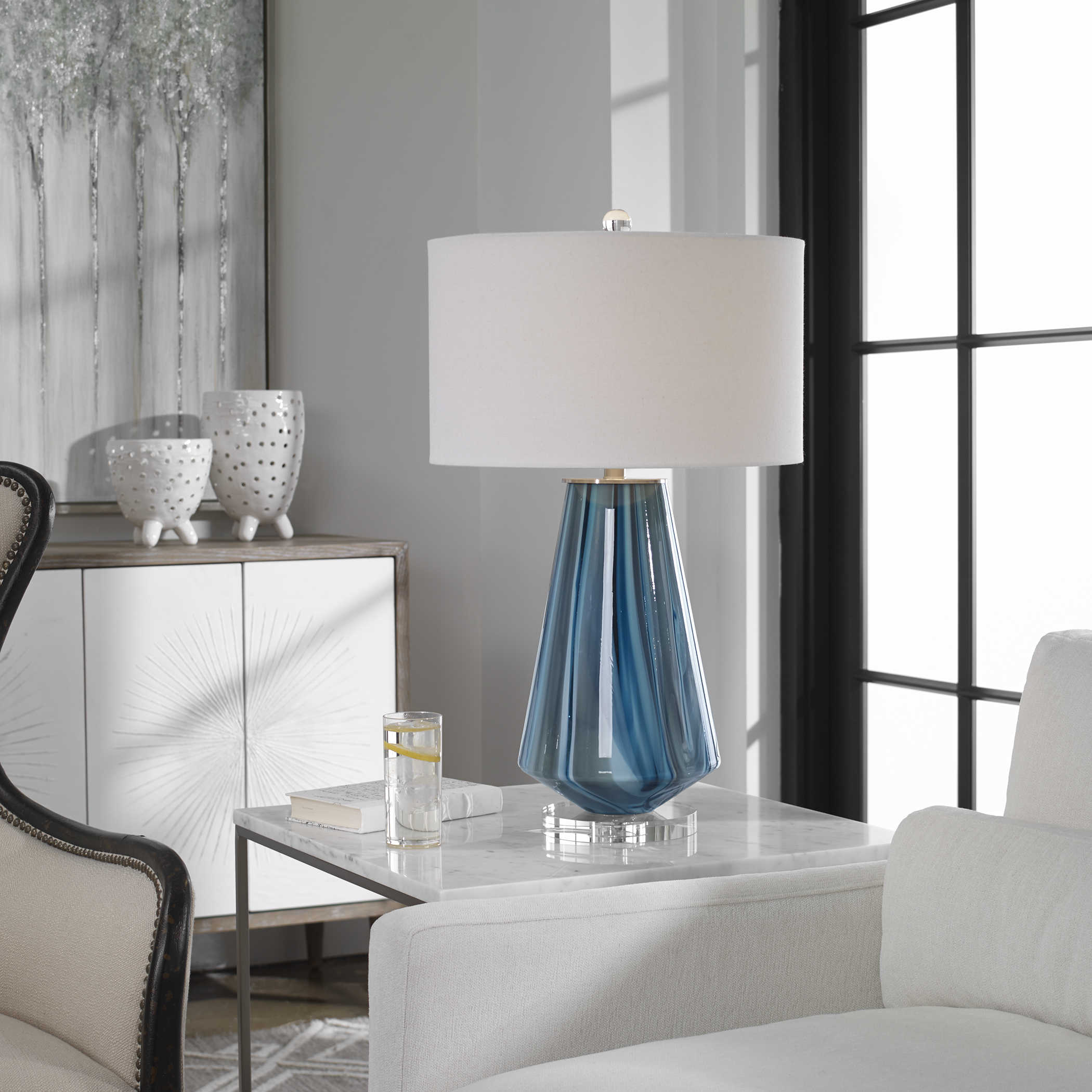 Having the right "kind" of lighting is incredibly important right now when our home spaces are still doing double duty as school rooms, home office spaces, temporary gyms and movie theatres. Not to mention all of those Zoom meetings taking place in our make-shift office spaces... (and in our p.j.'s....)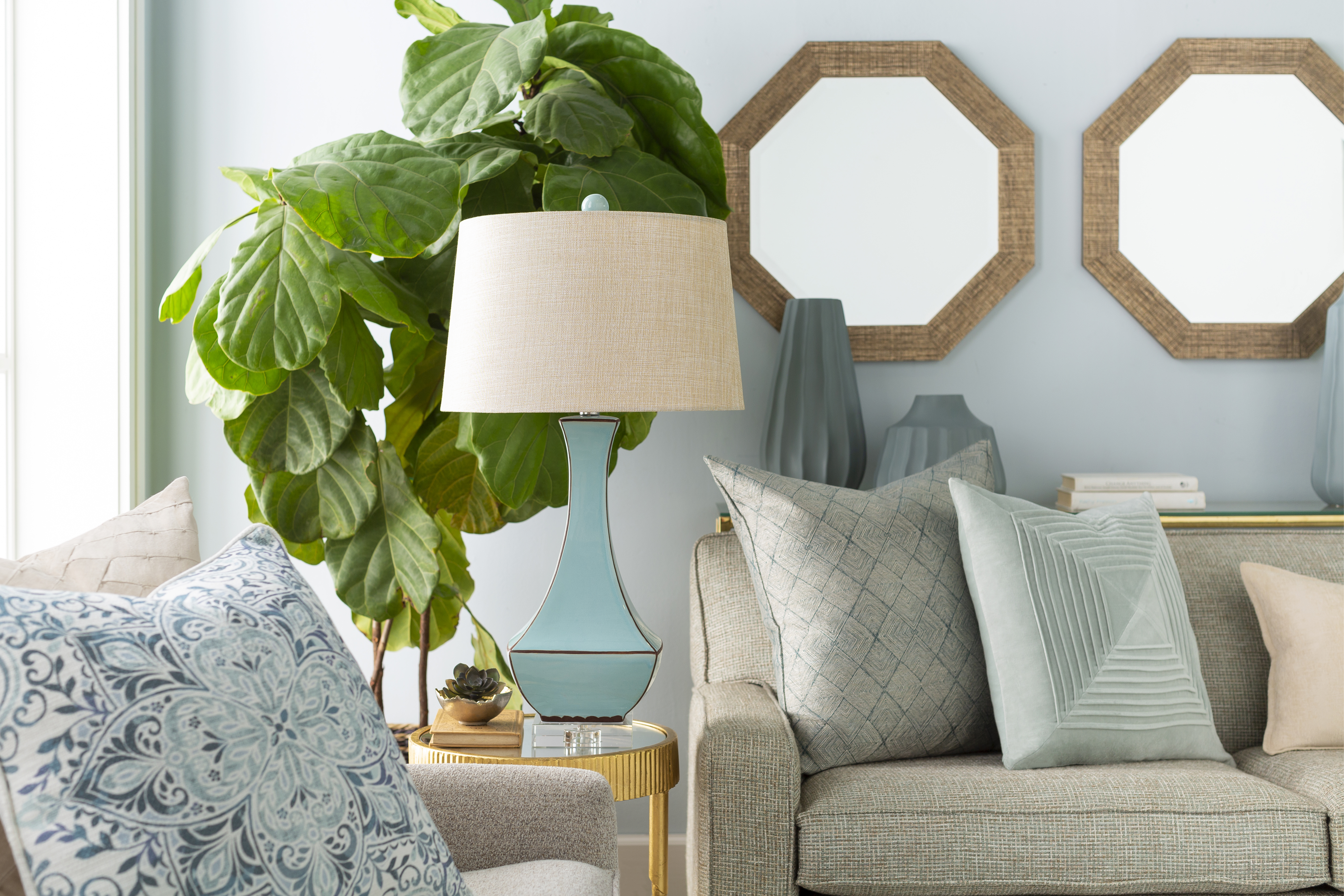 From the research that we've been reading and deciphering, it appears that as we navigate our "return to normal" world, our home spaces are still going to look different. And our home spaces will definitely function differently than before our "normal" worlds were turned upside down during this crazy pandemic.
So, lighting will continue to be important - both for functional reasons and for adding that extra spot of decorative coastal inspired beauty into your room.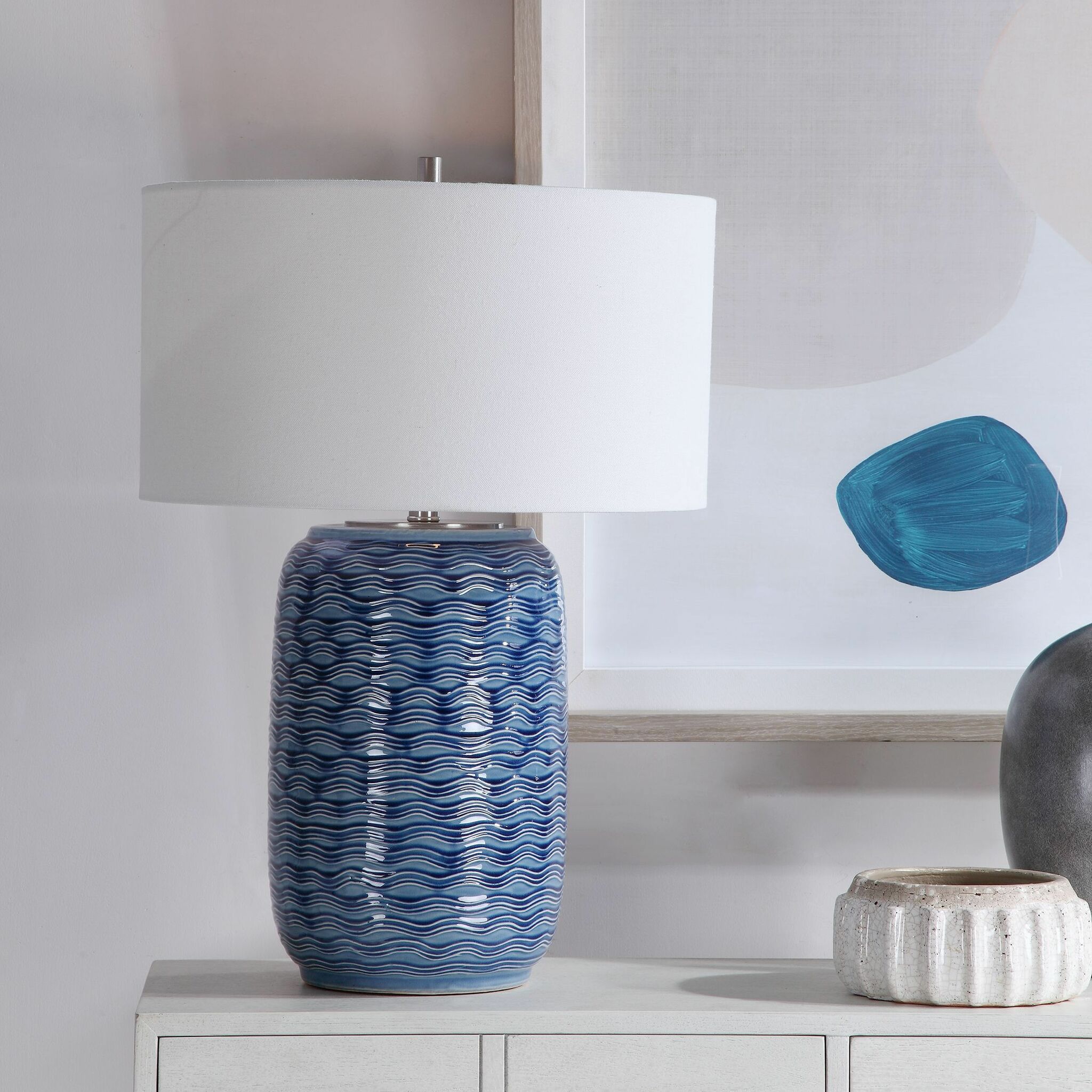 A good lighting plan can incorporate an array of different types of lighting fixtures and can make a small room look open and airy, and a large room appear cozy while adding beauty and drama. Your table lamps should complement your lifestyle and suit your individual needs and those of your family. Keep in mind, its okay if they if they are not all "matchy-matchy", just make sure that you have similar heights, metal finishes and colors otherwise your room design might end up looking very discombobulated.
When planning your lighting, look at the activities that occur in each room, the atmosphere you want to create and the decorative elements you wish to emphasize. Lightweight lamps are good for less active areas in the room. But if you have children or pets, you might want to consider a heavier lamp as it will be more stable and secure.
(see our individual product descriptions for weights and sizes!)
Design Tip: Look for table lamps that have 3-way switch options for versatility!
A well-lit living or family room should ideally include some form of layered lighting that illuminates all corners of the room to create a natural balance. Table lamps are generally placed on a console table, side table, buffet cabinet or another flat surface that gives the lamp the correct height to softly illuminate a room.
Design Tip: Most living rooms can accommodate table lamps that are 26-34 inches tall. To get the best use of the lighting source, the bottom of the lamp shade should be at your eye level when seated.
Table lamps will work beautifully alongside your existing beach home decor to bring a sense of the sea and light to living spaces, PLUS they can be easily moved around to create the right look for your room. Some of our favorite styles of lamps are lamps that are simple glass styles that allow the sunshine to flow into your room, without blocking your view. Perfect to keep your look bright, breezy and casual-chic!
Or try a gorgeous Mercury Glass Lamp to reflect the ocean mood outside to your indoor space!
Design Tip: Typically, your table lamp should be no more than 1.5 times the height of the table it will sit on and the lamp shade measurements should never be larger than the table, otherwise your design will be very unbalanced.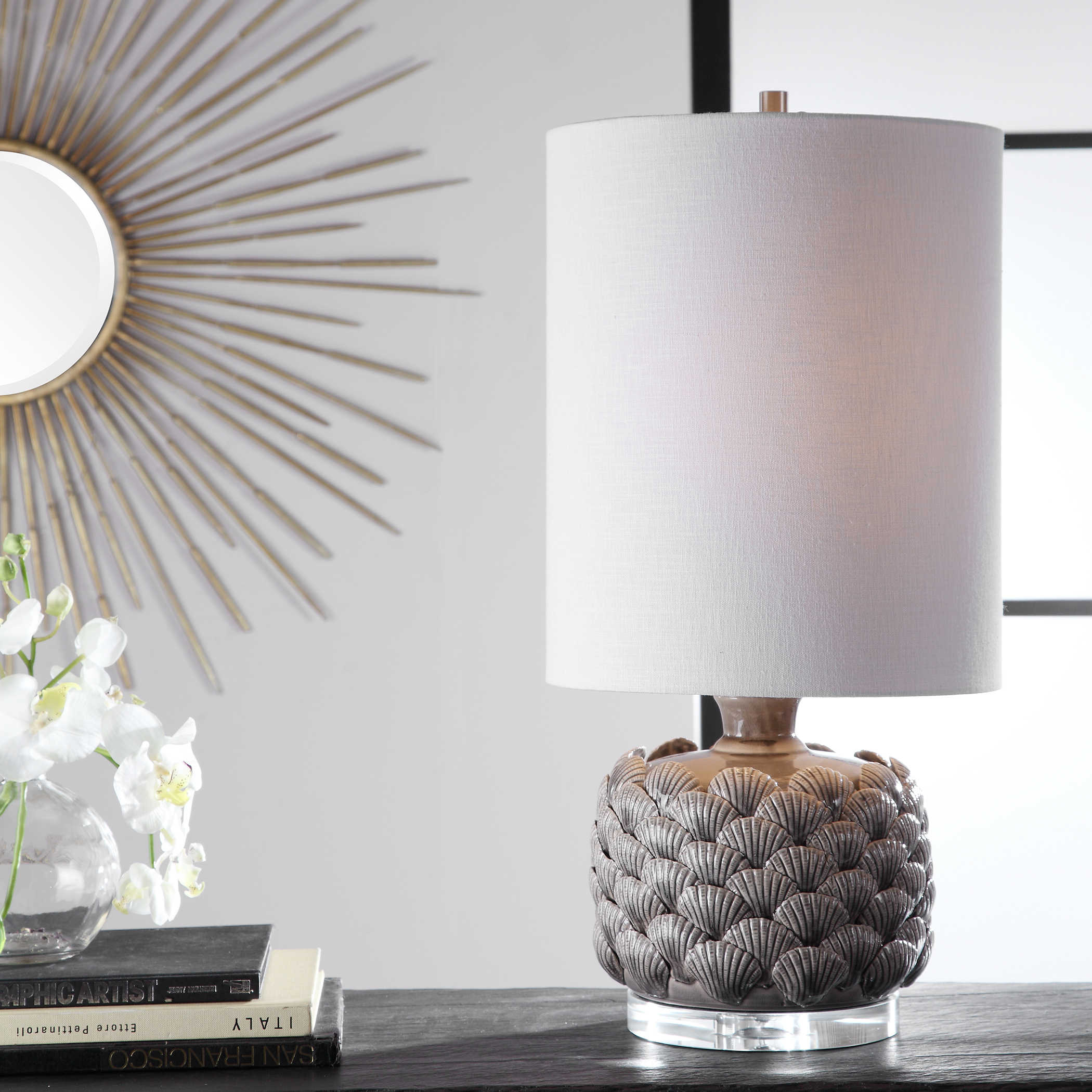 Don't forget: Different kinds + different shapes of lamp shades also help each fixture control light and the ambience in your room. The shape, material and opacity of the shade will all affect the direction and the diffusion of the light by casting it up or down and reducing any glare.
The narrower the base of the shade, the less will be the illuminated area; consider this when deciding which lamp to purchase. Does the lamp provide a light as a decorative style, or do you really need the lamp to cast a larger glow?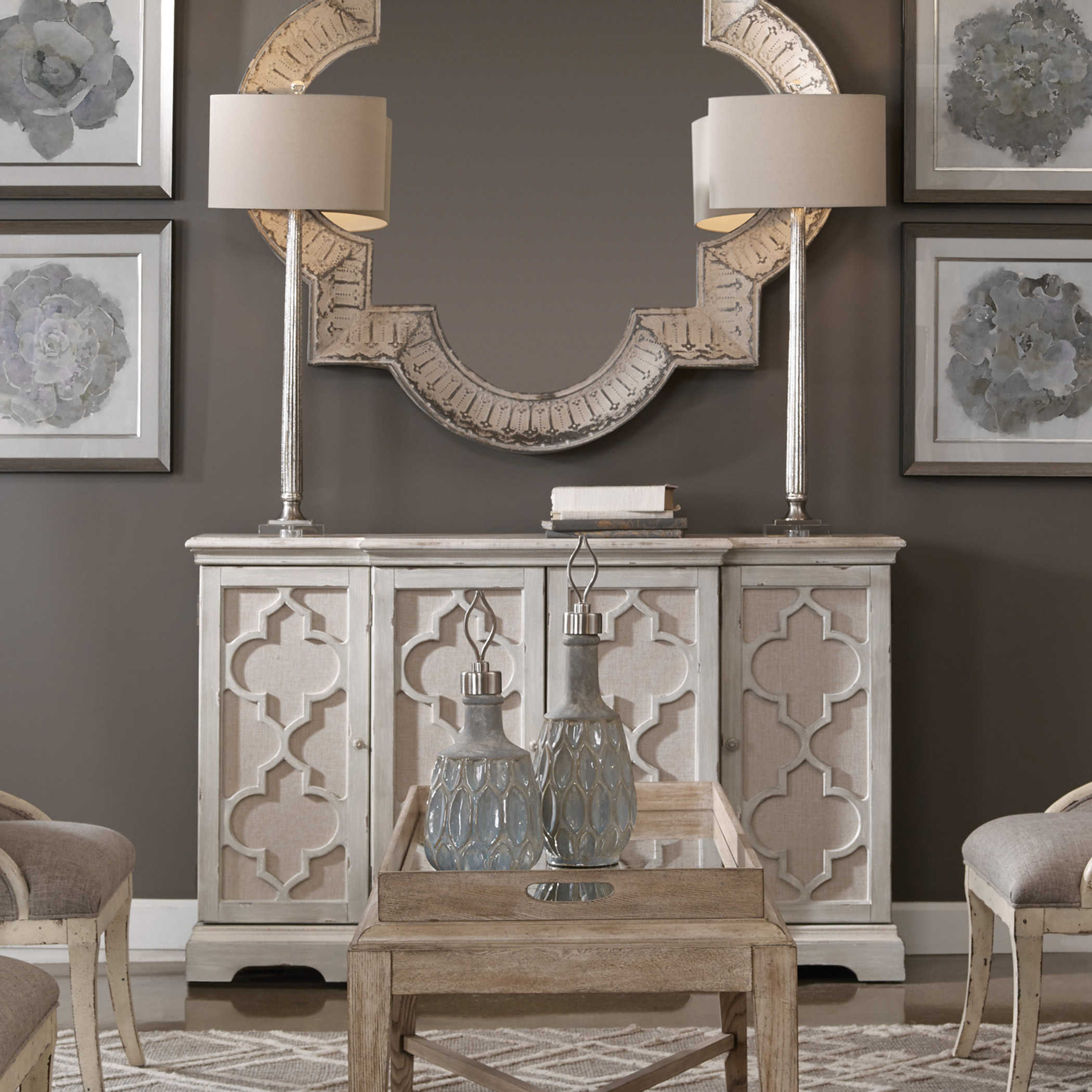 Buffet Lamps are a popular choice of table lamp for a dining area, as they provide task lighting for serving from the top of a buffet cabinet, or for illuminating a cocktail bar space created on top of your buffet cabinet. This style of lamp tends to have an elongated, narrower profile compared to other table lamp styles.
However, even if your event is not a self-serve affair, having an extra tone of warm, intimate light can help to set an inviting party atmosphere in a dining space!
No matter how small or how large your event might be....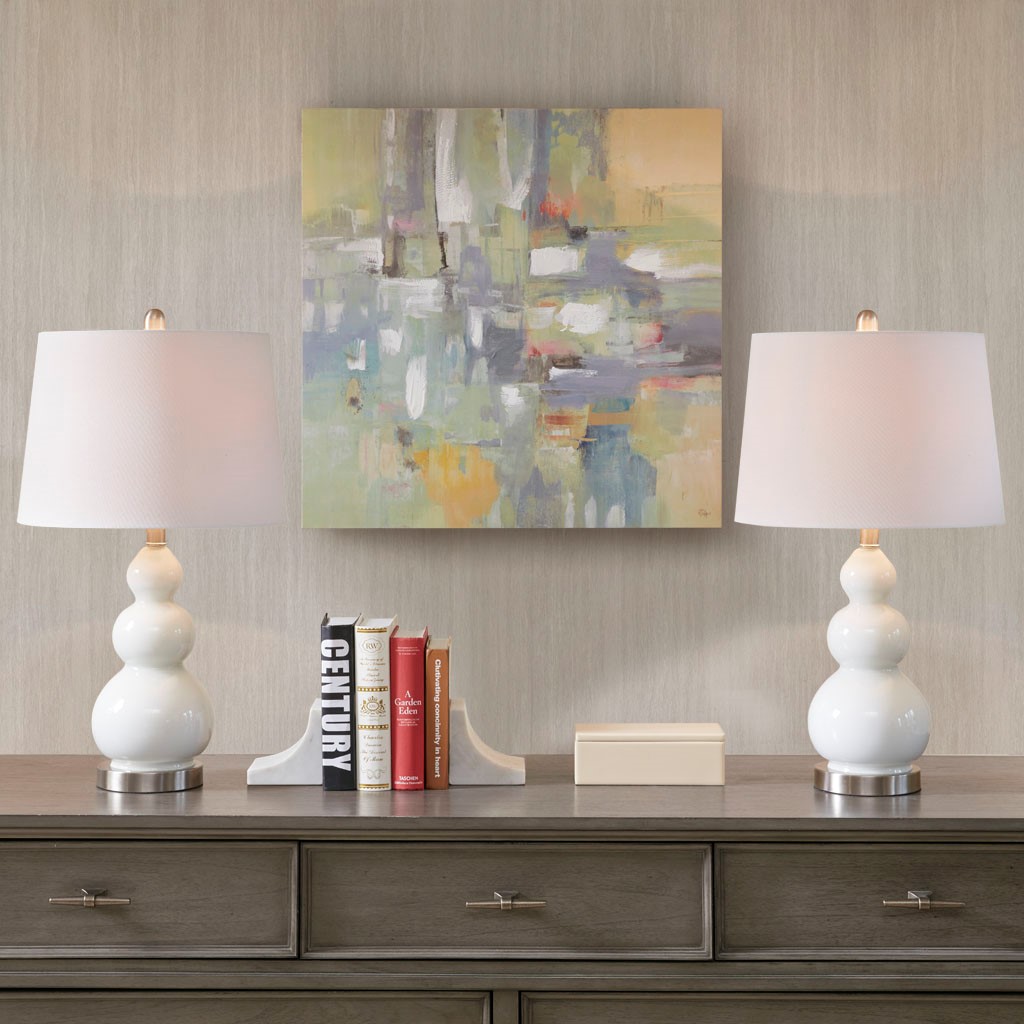 Design Tip: Decorating with a pair of table lamps is a popular way to create balance in a space - especially in a entry way, behind your sofa, in a formal dining room on top of a buffet piece!
Design Tip: Look for table lamps that have 3-way switch options for versatility!
Consider adding a table lamp to your entry foyer space -
One of our favorite ways to greet guests, or to simply add an elegant touch to even small spaces, is to add table lamps to your entry table at the front door. Whether you have a grand foyer or a small space, adding an interesting table lamp to your design as you enter the front door of your coastal home, can set the style and tone for the rest of your home.
Start with bold delicious color or keep the tone organic and natural - the choice is yours!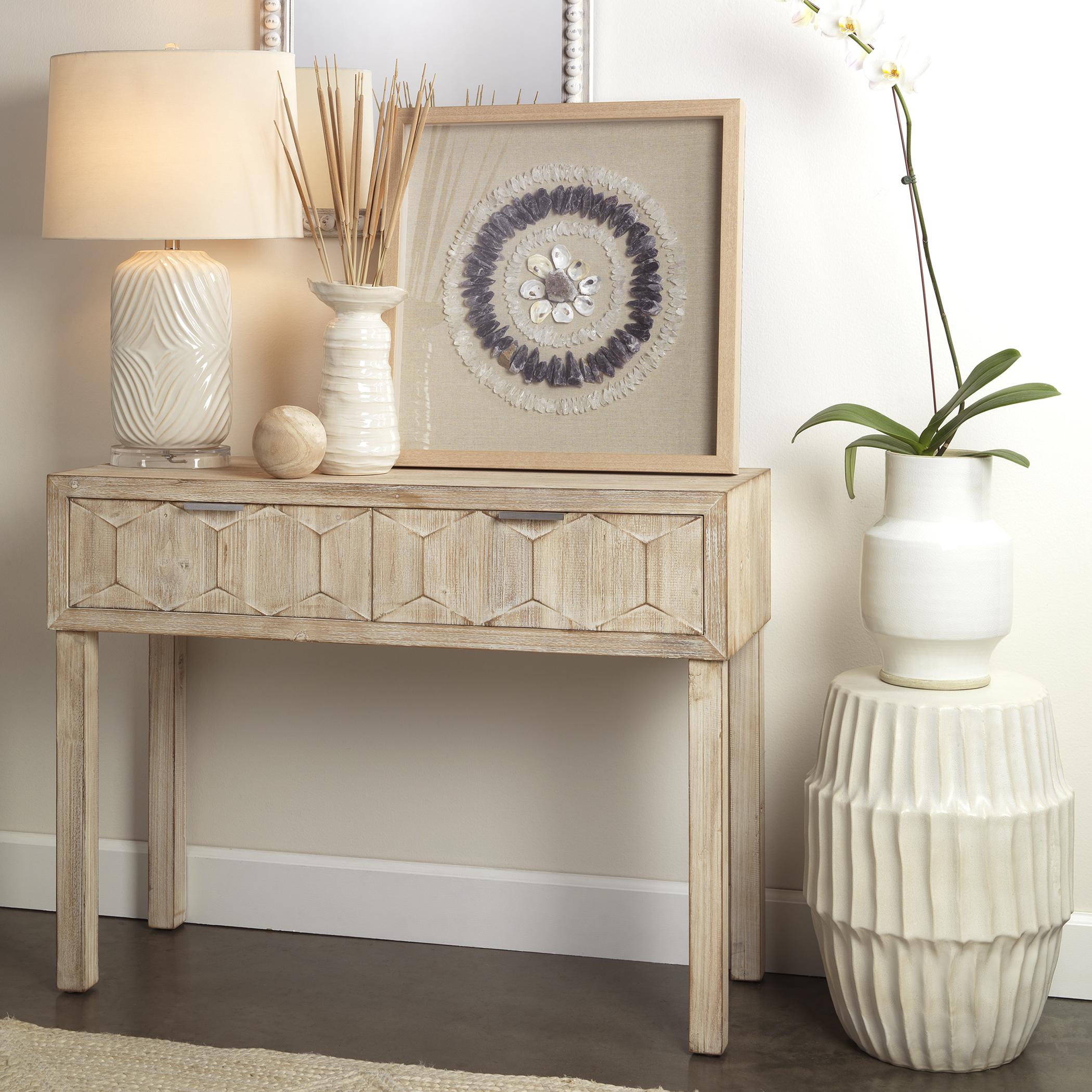 Lamps and lighting fixtures are simply one of our favorite ways to decorate. Hopefully, these design ideas will help you when selecting your next piece of lighting!