Posted by Caron on 10th Jan 2020
Can we tell you how excited that the Pantone Color Institute chose Classic Blue for the 2020 Color of the Year? It's simply the perfect shade for all kinds of beach home environments!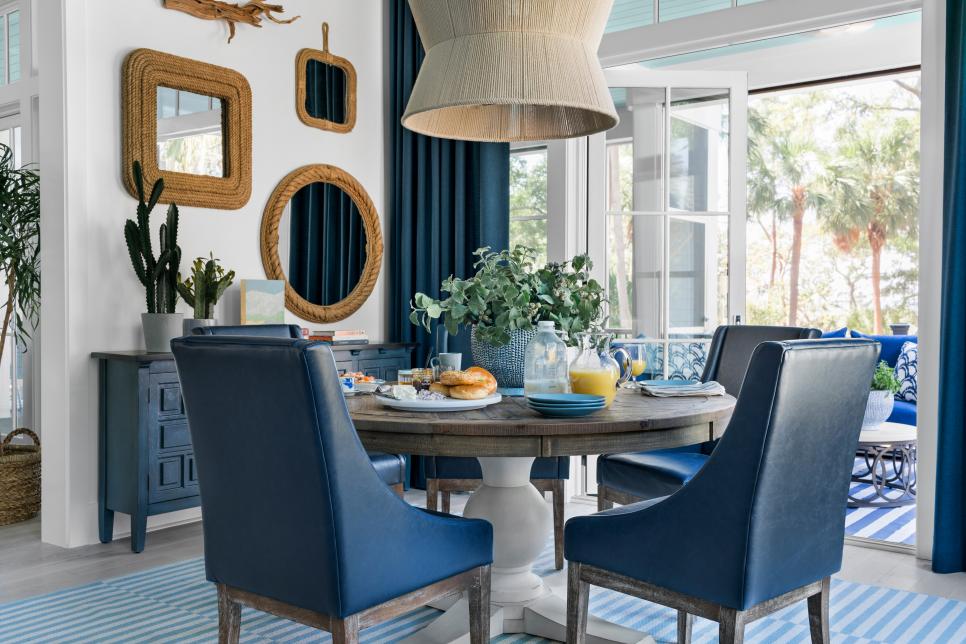 (pic from 2020 HGTV Dream Home!)
Rope Mirrors and Striped Blue Rug can be found on our site
According to the team at Pantone:
"A timeless and enduring blue hue, Classic Blue is elegant in its simplicity. Suggestive of the sky at dusk, the reassuring qualities of the thought-provoking Classic Blue highlight our desire for a dependable and stable foundation on which to build as we cross the threshold into a new era."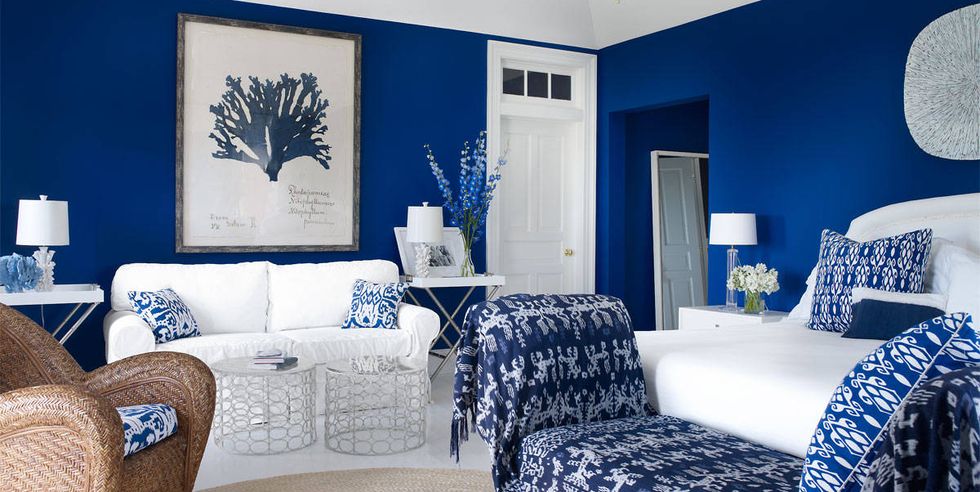 (Author Holly Peterson's Home in the Hamptons)
Look around your home at the collection of decor odds and ends you've collected (maybe even hidden away?) ; candles, decorative bowls, pillows, throws, vases - the list goes on... I bet you will discover a large selection of previously already owned pieces that can mix and match well together!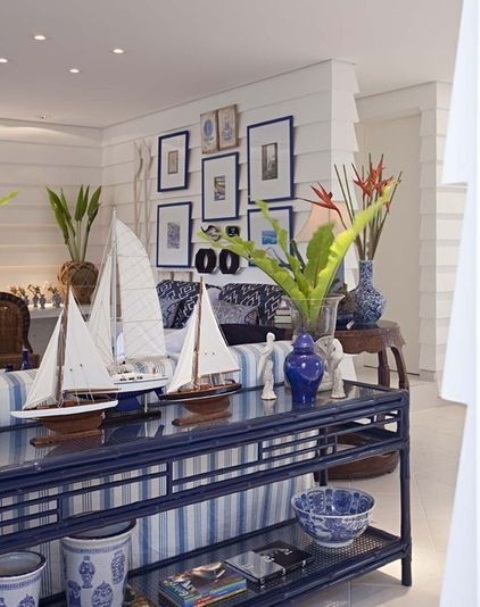 Classic Blue is deceptively versatile because it makes a subtle statement which can draw out the drama hidden in its surroundings. (note the mix of sailboat models with Blue Willow Ceramic pieces in this image)
Blue can totally be a neutral! Look how it absolutely makes the sea grass and natural rope elements come alive in this living room!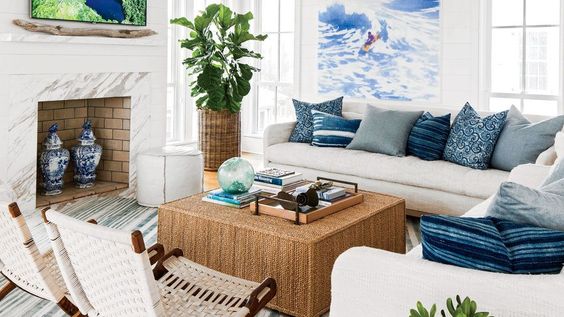 Source: Coastal Living Magazine
Experiment with placing different pieces together - maybe you will come up with a new combination of favorite items to display? For example; try using only shades of blue tumbled sea glass (put away the green and aqua) mixed with white shells. Try a stack of coordinating books with blue covers. Or how about pretty blue candles mixed into your glass hurricanes? Add shells or sea glass for the extra touch of drama...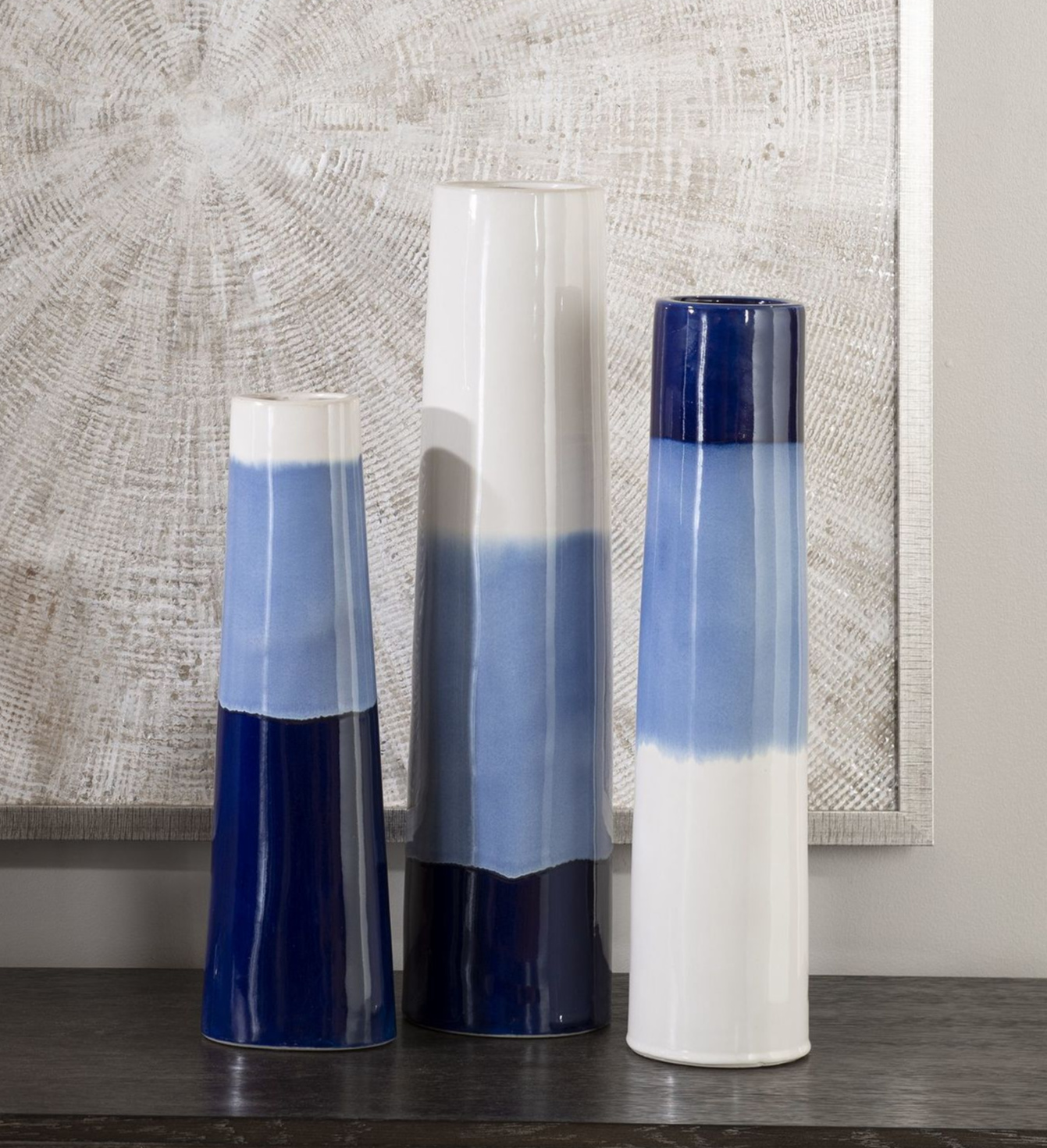 Try grouping together vases or decorative bottles in differing heights or shapes - just keep them in the "blue" family. Instant calm and beauty with simple objects! (these fun Sag Harbor Vases already come in a set)
Pillows definitely do not need to be matchy-matchy to create an impact.
Look for texture, embellished details and different sizes - again using blue as your unifying design element.
Pillows are a great design idea to mix high-low design to create something new and different!
Classic Blue is a fun color to play with because it plays well with others. It also can set the relaxing, calming tone for your whole room if you layer from the bottom up, beginning with a lux feeling area rug...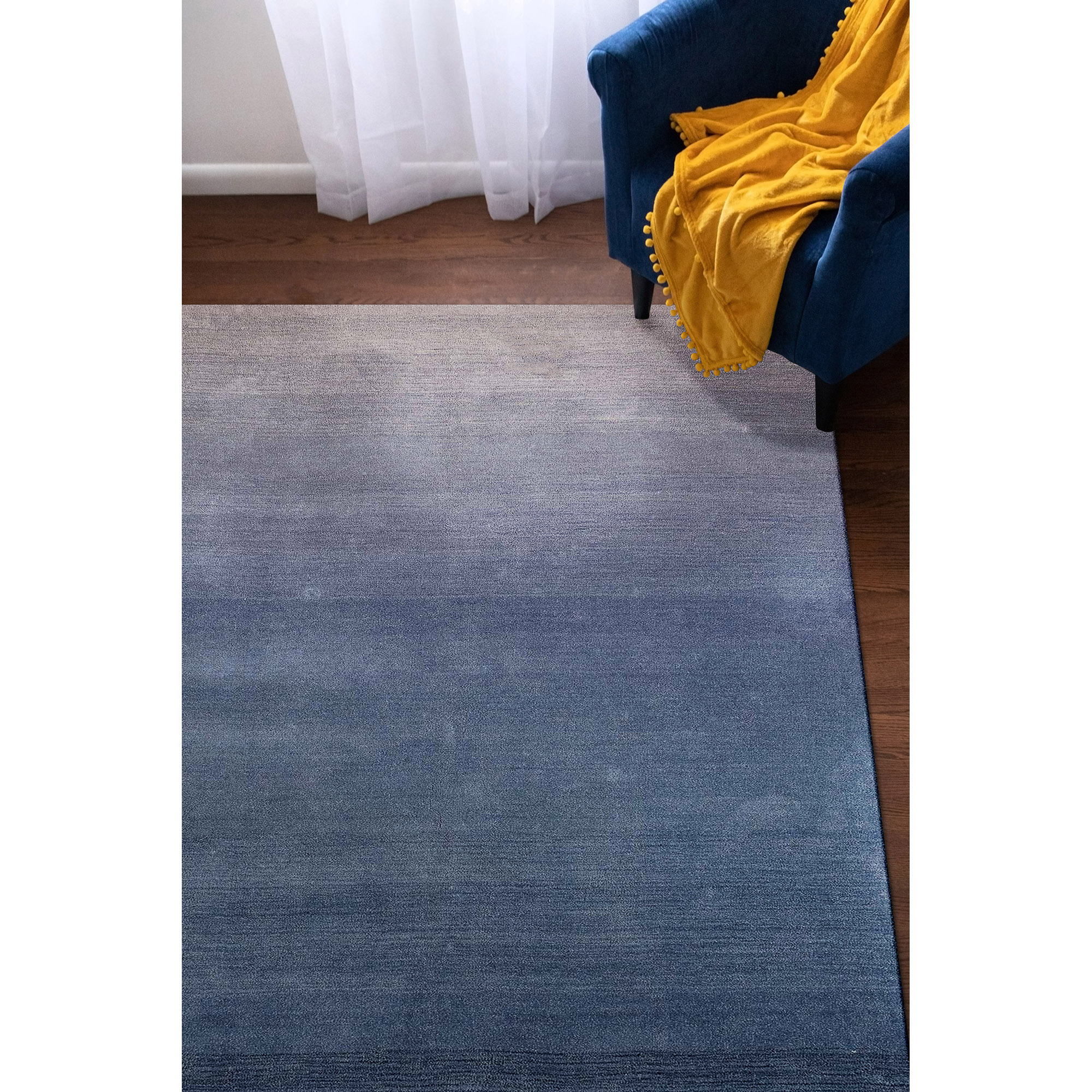 Or keep it casual with fun stripes....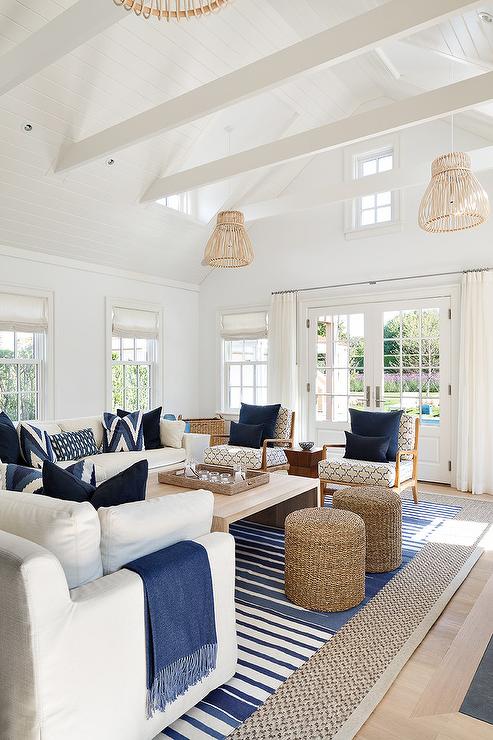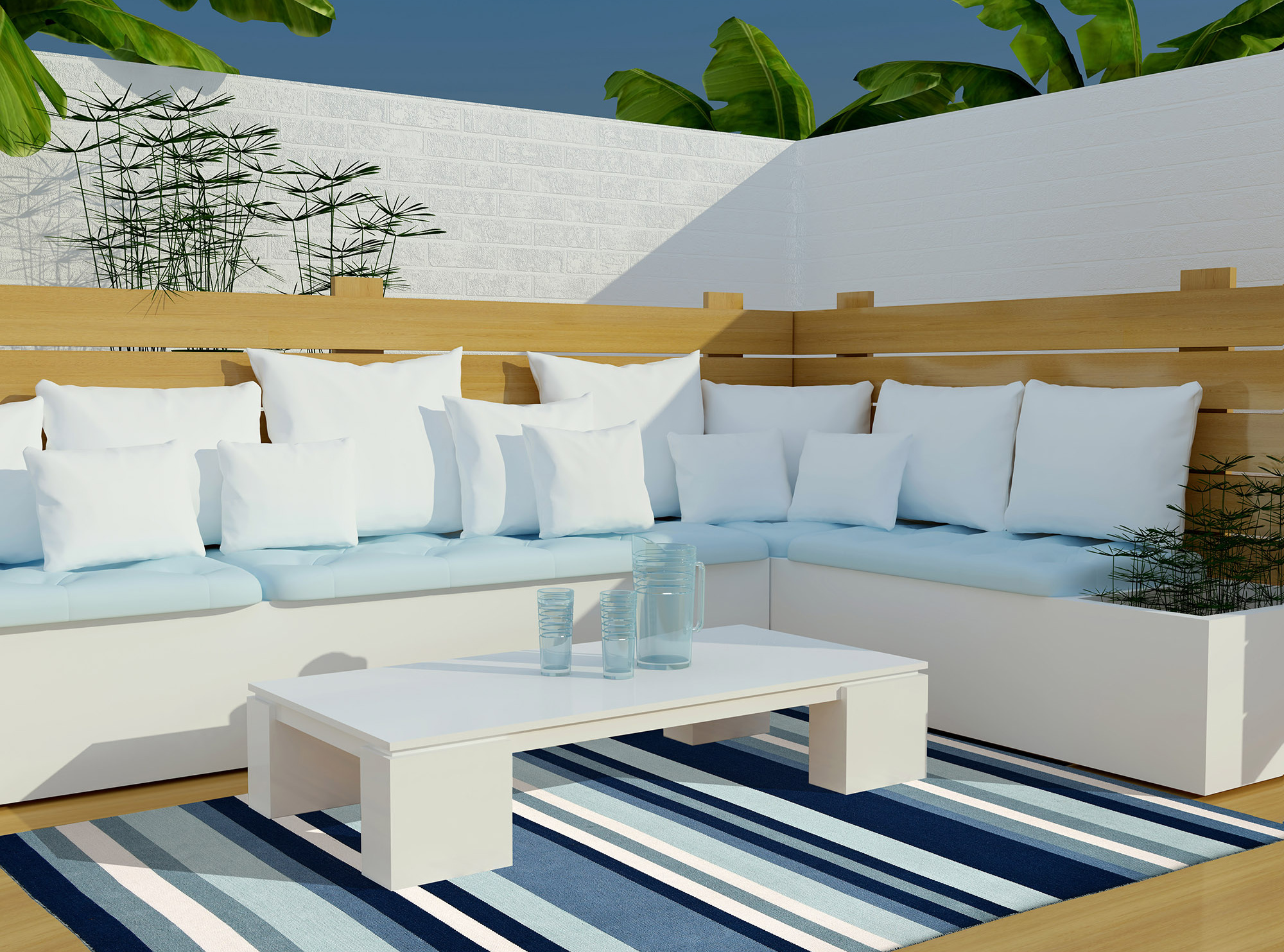 We LOVE this ocean-sea color choice because half of our closet (think about your favorite blue jeans) and our homes will already coordinate! Think of Classic Blue as the ultimate Eco-Friendly foundation to enhancing your living space - no need to completely redecorate, maybe just add a piece or two for an instant fresh look that reflects your by the sea lifestyle.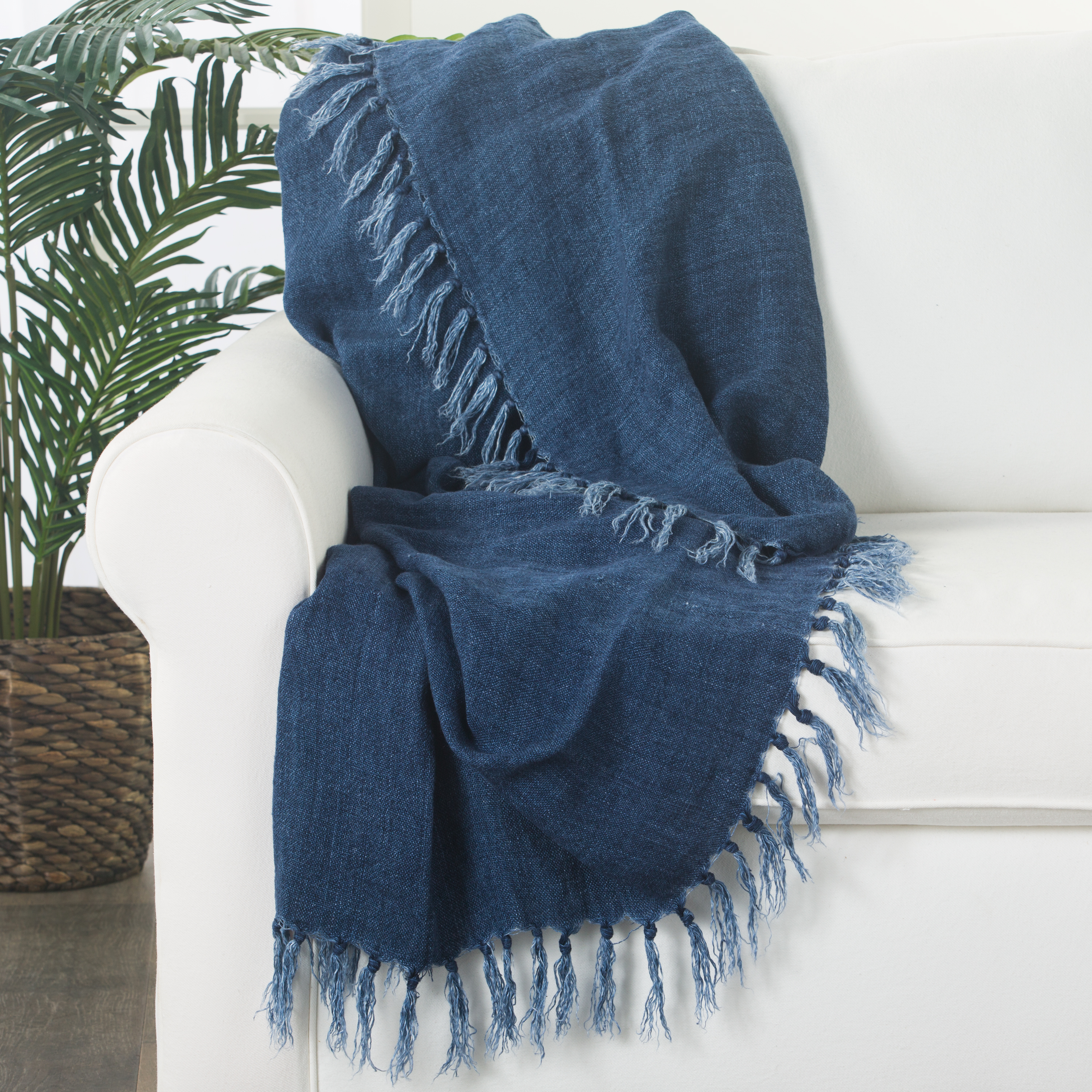 So simple to reflect our planet's natural beauty of sea and sky with this lovely calming color palette. To us, its that almost magical, dreamy color as the day turns to dusk, where the ocean meets the sky....