Casual Fall Coastal Tablescape
Our part of Northern California is not known for traditional fall colors; no pretty leaves to be found anywhere! And unfortunately this year we are really in a heap of trouble because we have had ZERO rain for nearly four months and it's super super dry. There's not a lot of great looking greens to find in our yard right now, so we had to be a little bit creative when coming up with an interesting tablescape for a casual dinner party. Luckily we live in a town that is famous for their pumpkins and we have pumpkins galore!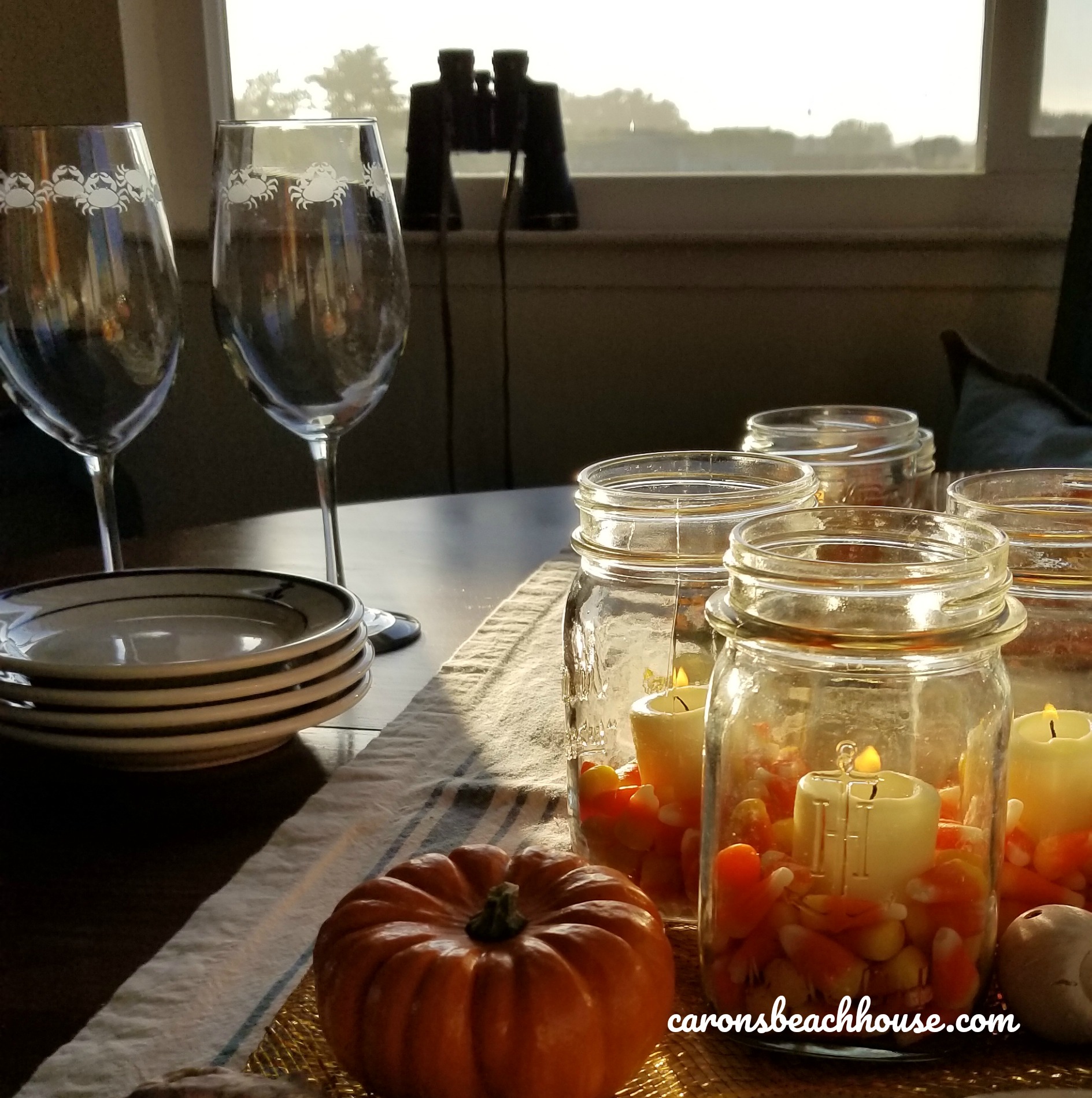 So, I pulled out the trusty collection of vintage mason jars and filled them with candy corn and candles, then added sea glass and found seashells from our local beaches here in Half Moon Bay. Started with fish-net burlap and gold glitter fish net ribbon on top of a simple striped linen table runner.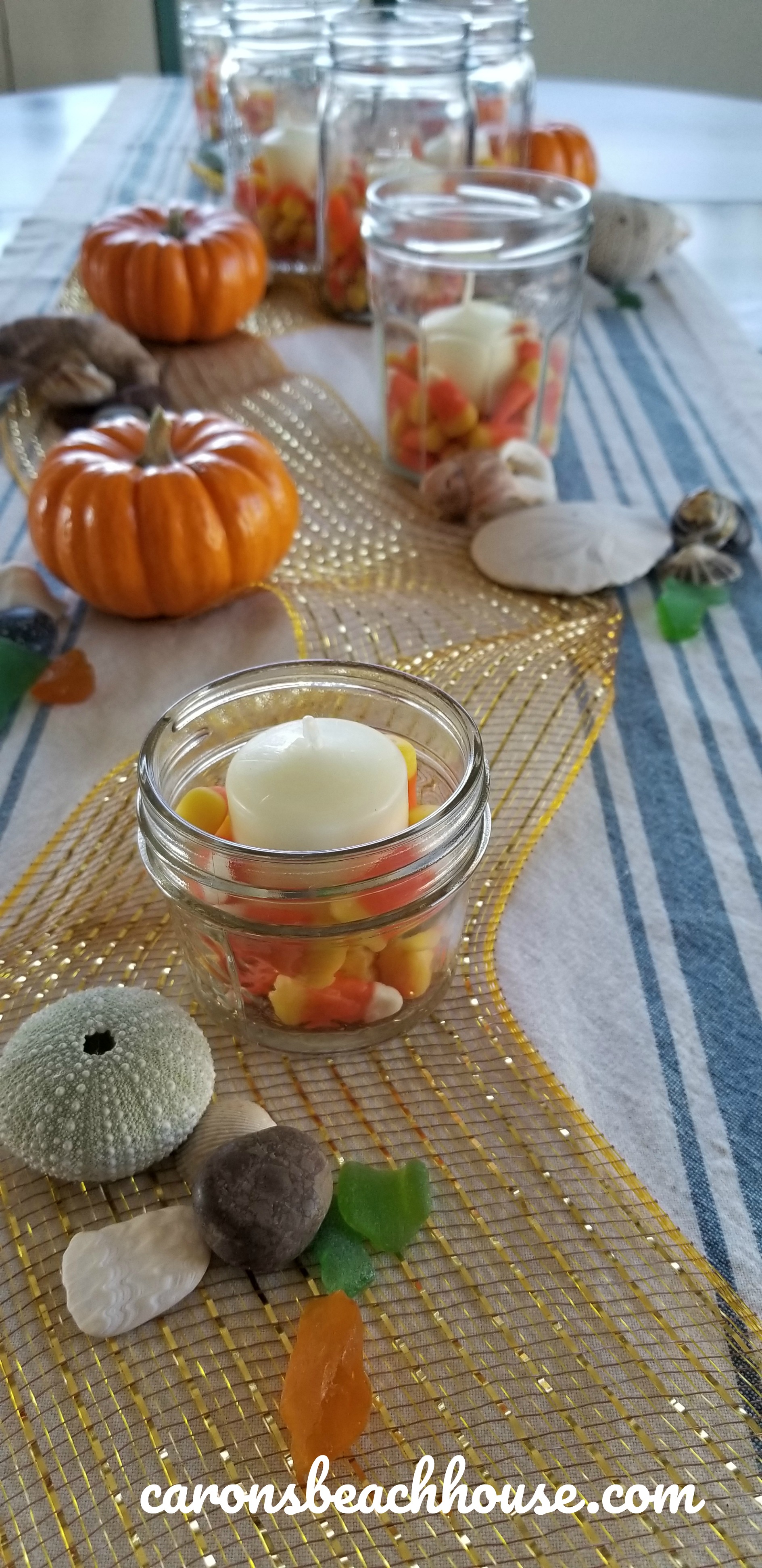 I think it turned our rather fun!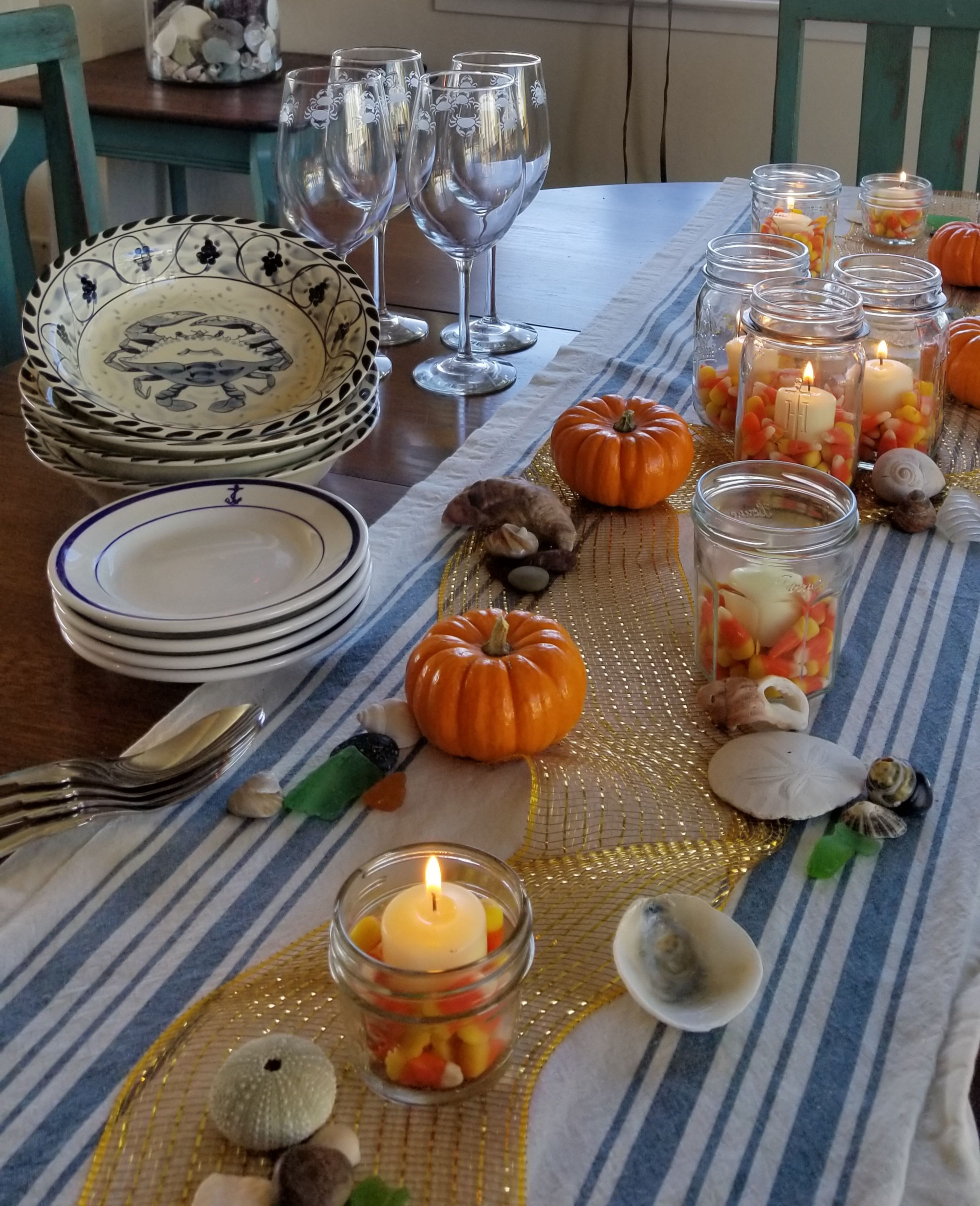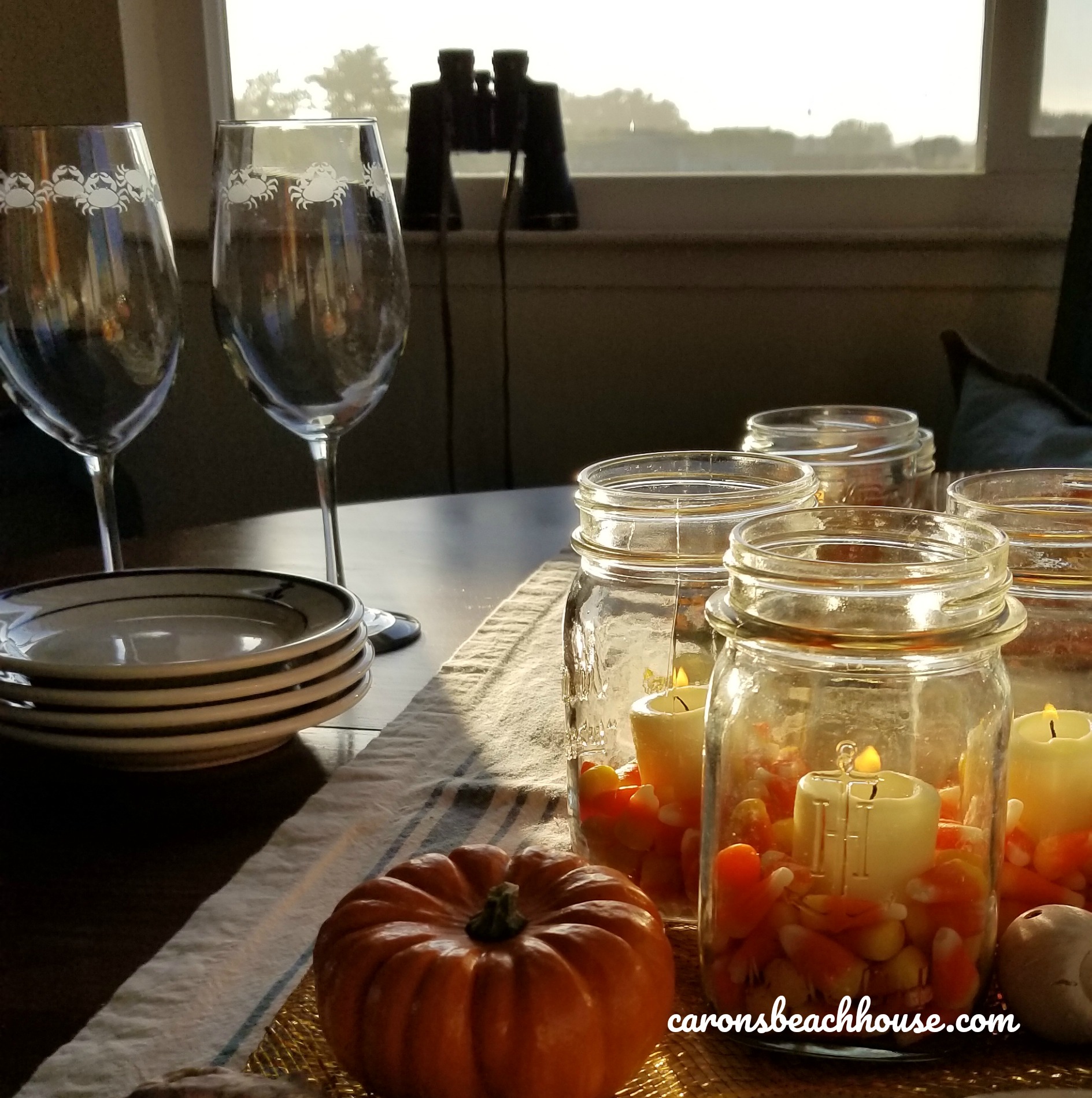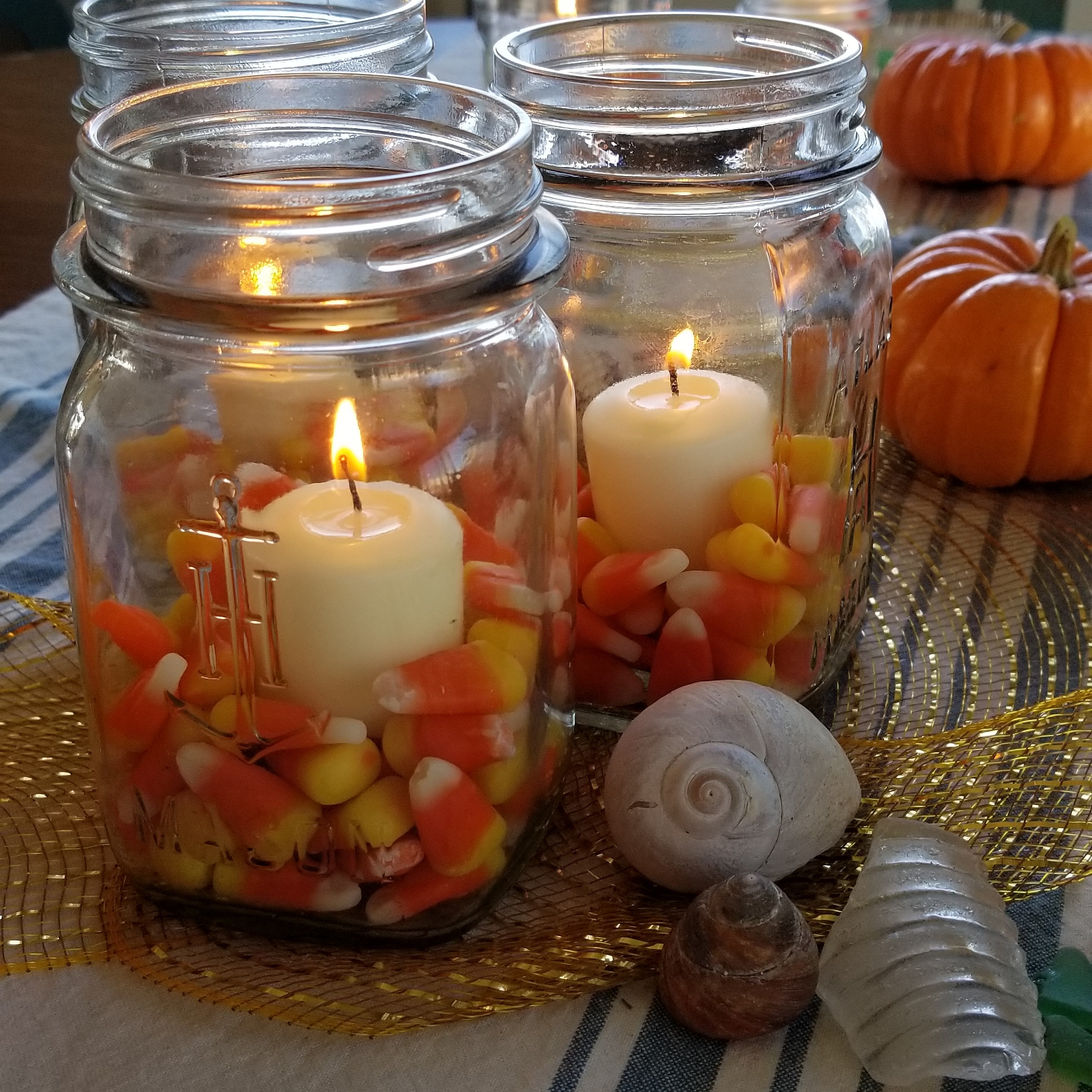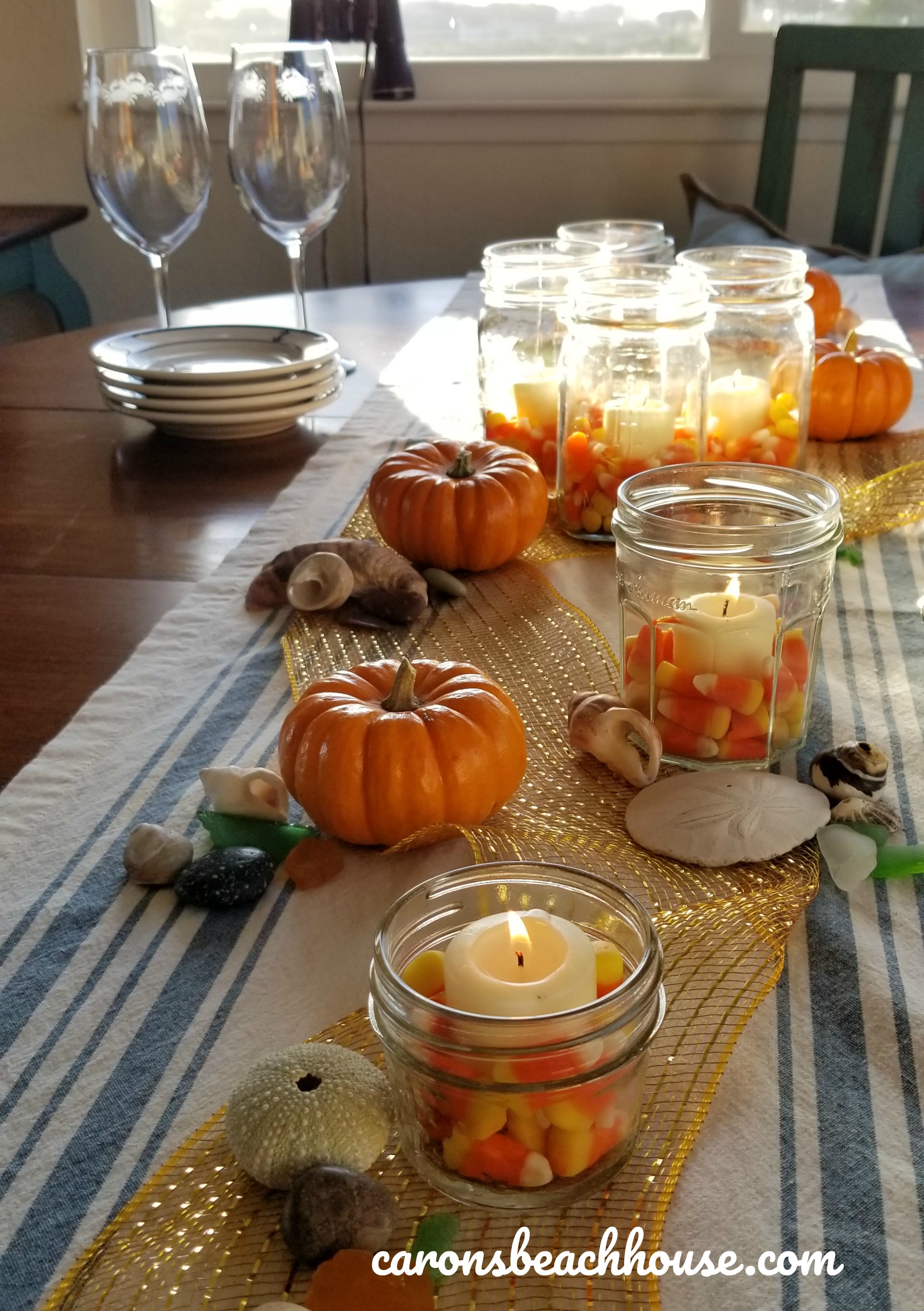 What was for dinner? Yummy clam chowder based on one of my fave recipes from Hog Island and a lovely Sonoma Cutrer Chardonnay....
Next week - Thanksgiving with Blue Willow!