Bring the Beauty of the Sea, Inside
Bring the outdoors, inside. There is simply no reason why you should have to say goodbye to your favorite outdoor space in the fall - just move it inside! Being versatile with home decor can help give a space the 'facelift' it might have needed. Start with a durable rug that can be used both places!
As we enter the last month of summer for most places, re-styling a space indoors and bringing your favorites from your outdoor coastal oasis, will let you revel in a summer glow all year round. Our large selection of outdoor/indoor rugs will make re-decorating that much more enjoyable!
The outside/inside trend does more than elevate style - it enhances life. Perfect for any room in your house, these rugs will provide a breath of fresh air wherever you decide to relocate them.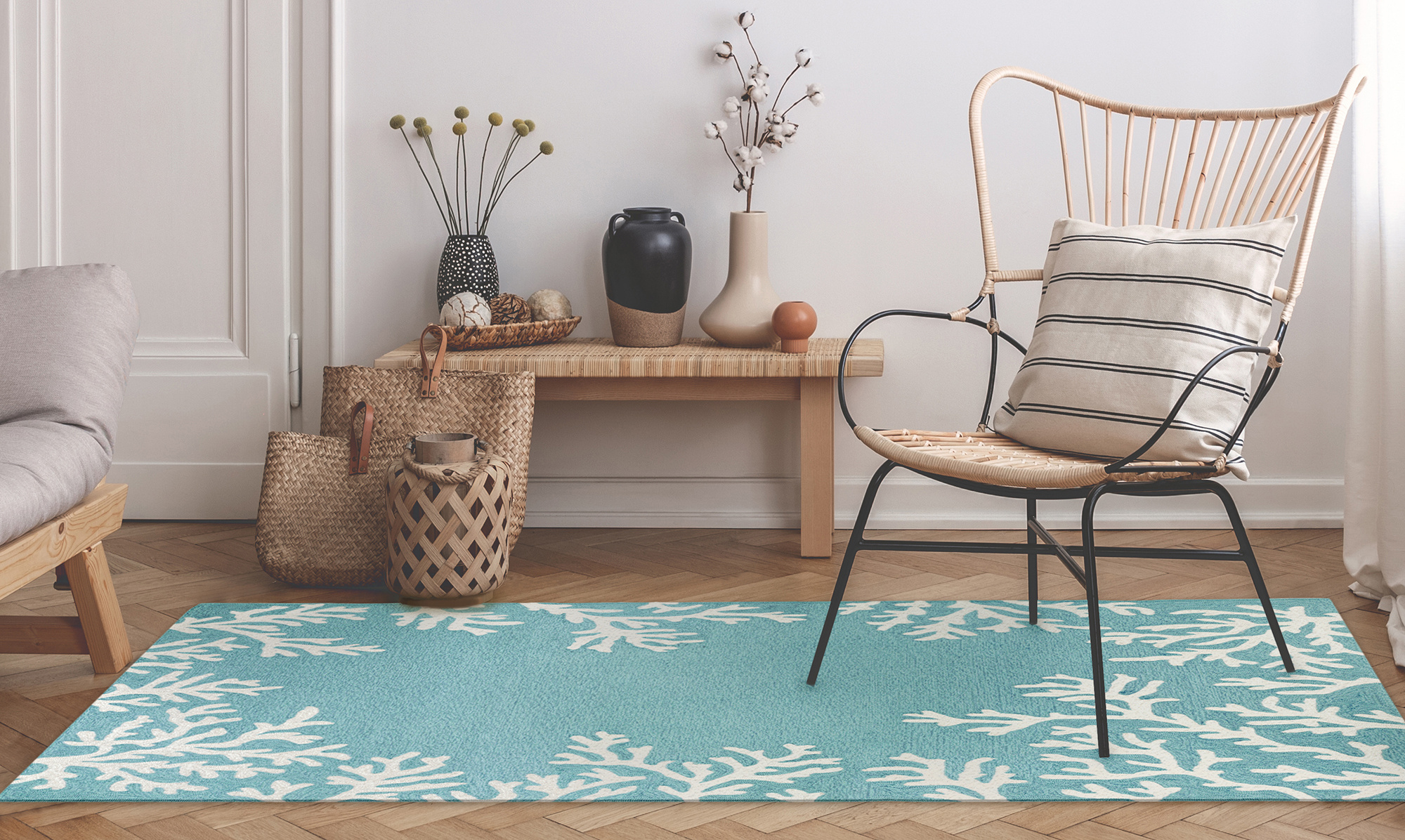 Have a look at our rugs that fit both indoor and outdoor areas - enjoy decorating!