Beautiful Coastal Christmas Trees
Pic from my friend Amy Allen (Realtor Extraordinaire in Kitsap County, WA!)
We're starting to get gorgeous beach themed Christmas tree entries for this years drawing! Our team at Caron's Beach House is always blown away at the beautiful holiday decor that customers send in - all with a nautical or coastal theme. Simply Amazing!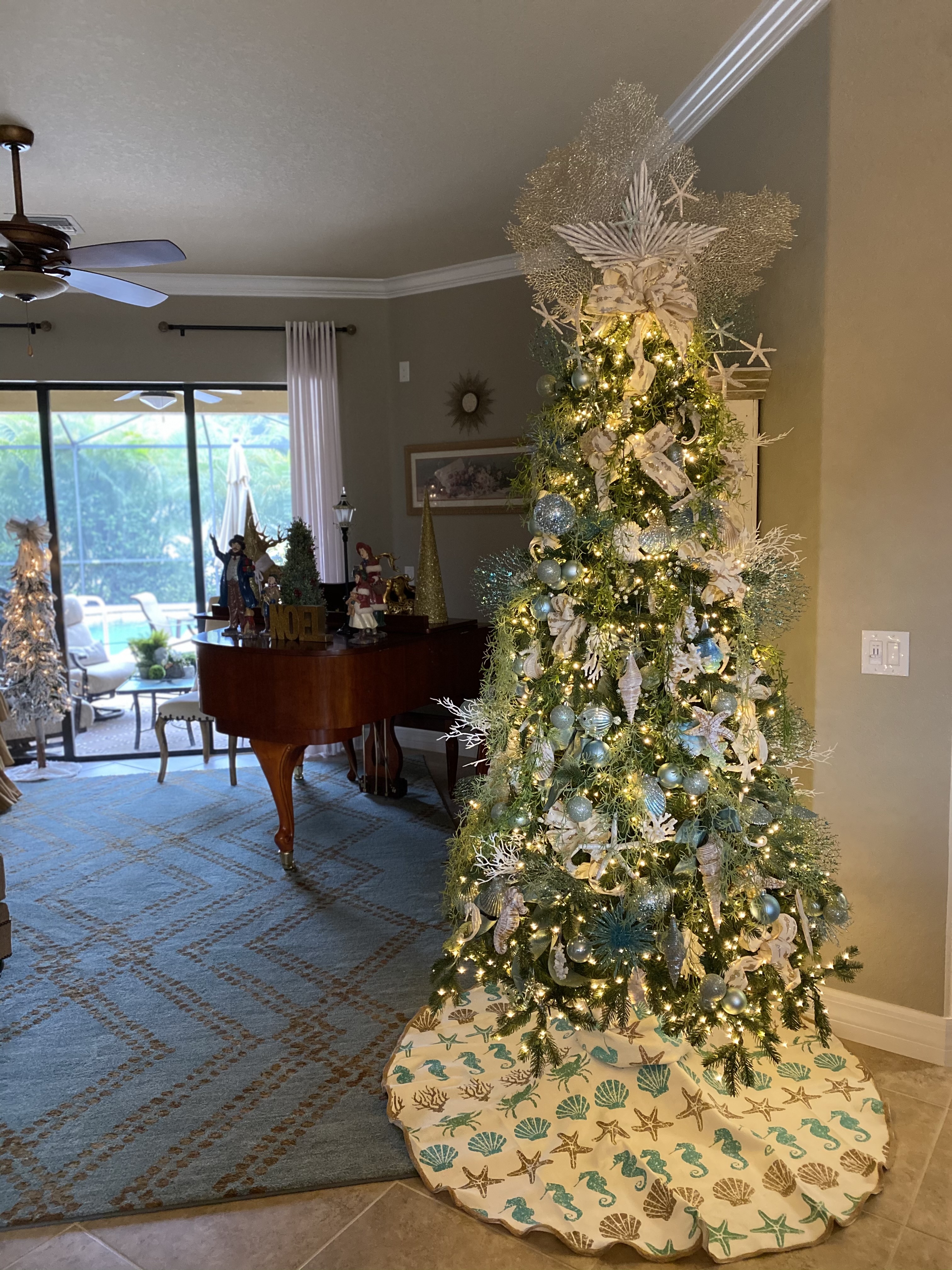 Check out Sara's Story and her pretty tree in Venice, Florida!
This is what Sara says about her tree - "My husband and I moved to Venice, FL three years ago. This is my very first coastal tree that I have decorated. My tree is special to me because I love Seahorses and seashells. I collect both. I put all my coastal ornaments on and then I filled in all the holes with bows I made from ribbon I bought at Hobby Lobby. My name is Sara and am so excited with how my tree turned out. With everything going on in this world and after the year we ALL have endured, this tree brings me happiness. I'm hoping it also inspires others to feel "the sky above, the sand below, and the peace within"
We LOVE it!
Here are the Rules:
1. Simply shoot us an e-mail at contest@caronsbeachhouse.com with your Coastal Christmas Tree picture attached.
2. Post a picture of your gorgeous Coastal Christmas Tree on Facebook. You can either post directly on our page – Caron's Beach House– or tag us, whichever works best for you!
3. Share your awesome beachy Christmas decorating on Instagram and tag us (@caronsbeachhs). or add the hash tag #caronsbeachholiday
Be sure to include the special decorating details that make your nautical-beach inspired decorated tree unique - the more information the better!
All entrants will receive a special 15% off coupon to be used at a later time (up until March 2021) after we announce the $150.00 gift certificate winner - just for entering. Entries must be received by Sunday, December 20th to qualify for the drawing. We will announce the winner and award the prize on Monday, December 23rd.
So Excited to see your entries!