Posted by Caron on 16th Oct 2022
Just kidding!
Halloween and Fall Parties are on their way! Not sure about all of you, but we are thrilled to be able to more safely entertain friends this fall and holiday season, thank goodness for vaccines.
Before your company arrives, we wanted to share one of our favorite cocktail recipes for fall, "Dark Days". A great bartender in Washington D.C. was kind enough to share his recipe - so delish but beware, it packs a punch!
Recipe for one cocktail:
1.5 oz. Averna (Amaro)
3/4 oz. Rittenhouse Rye Whiskey
1/4 oz. Benedictine
2 dashes of orange bitters
Orange Peel Garnish
Stir together in a pitcher filled with ice. Strain over the ice and serve in your favorite cocktail glass with large ice cubes. Garnish with orange peel slice and serve. So yummy!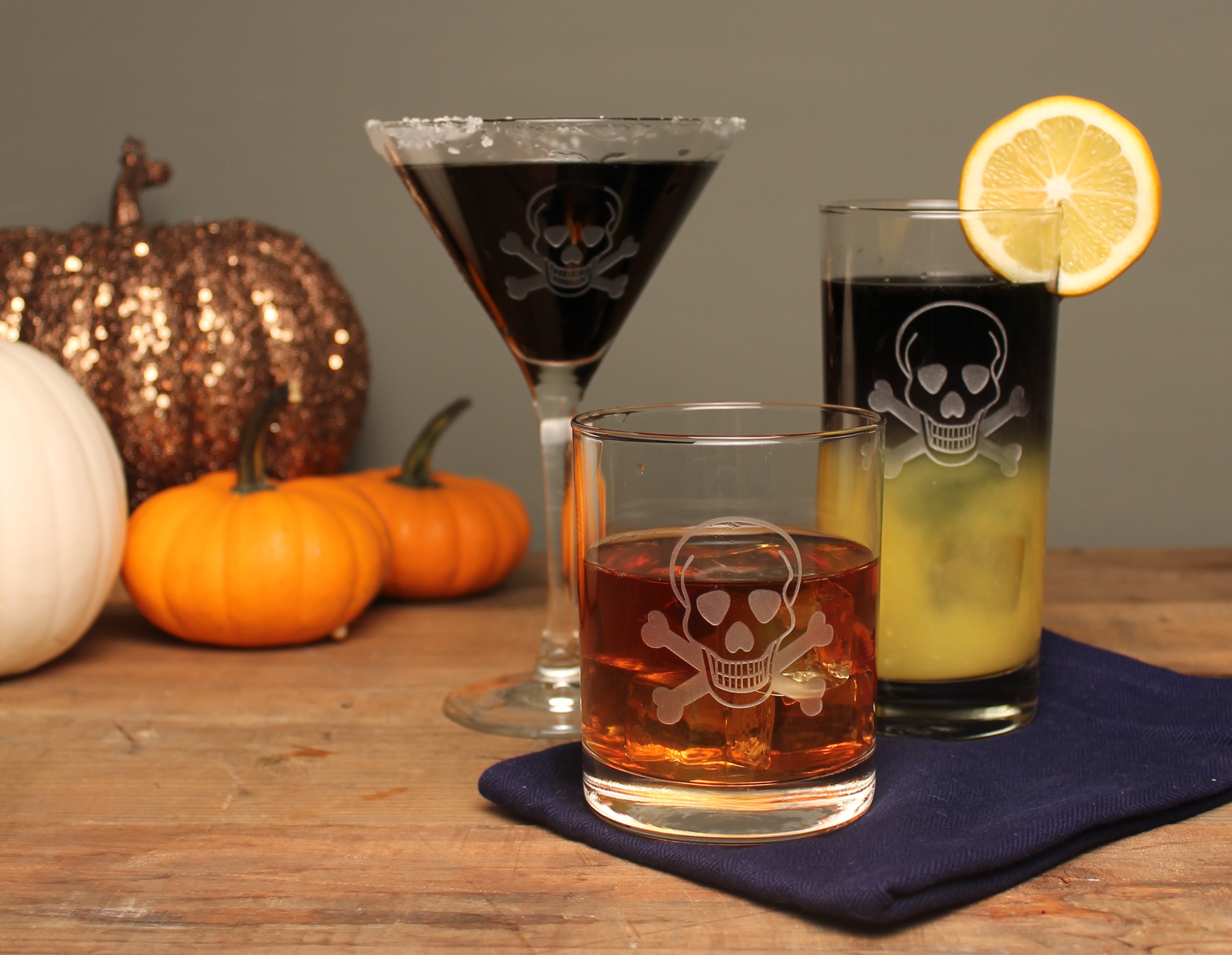 Don't forget your Skull and Cross Bones Barware to serve with! So fun and perfect to liven up your party.