A Fall Coastal Bedroom Update
We were so thrilled that our friend Kristy Seibert, of Starfish Cottage Blog chose to use our Sand and Shore Duvet Bedding to give her master bedroom a calming, cool update for her summer transition to fall styled bedroom. Take a look at how she designed her bedroom with layers of the duvet cover, shams and the matching decorative pillows and then added a white coverlet and soft white pillows. So pretty - and so calming....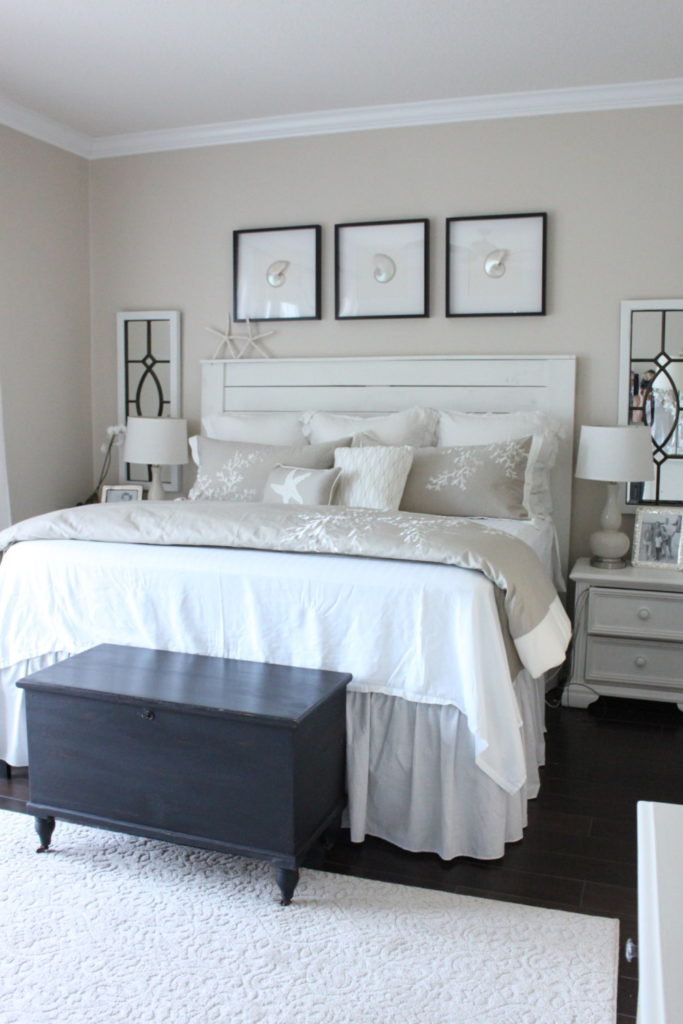 Don't you love the Kristy's layered look? So versatile and so easy to change with the seasons!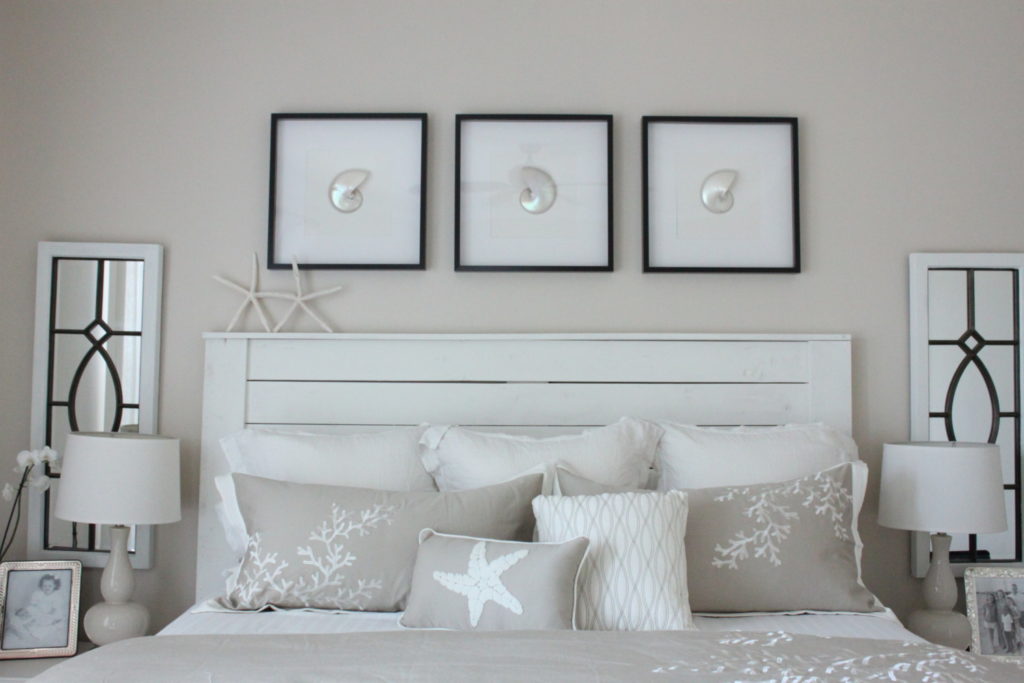 The combination of the rich embroidered neutral bedding looks fabulous combined with mother of pearl picture frames, and the natural polished nautilus shell art hanging above the bed. A beautiful art grouping centered just right to create a design impact in the room!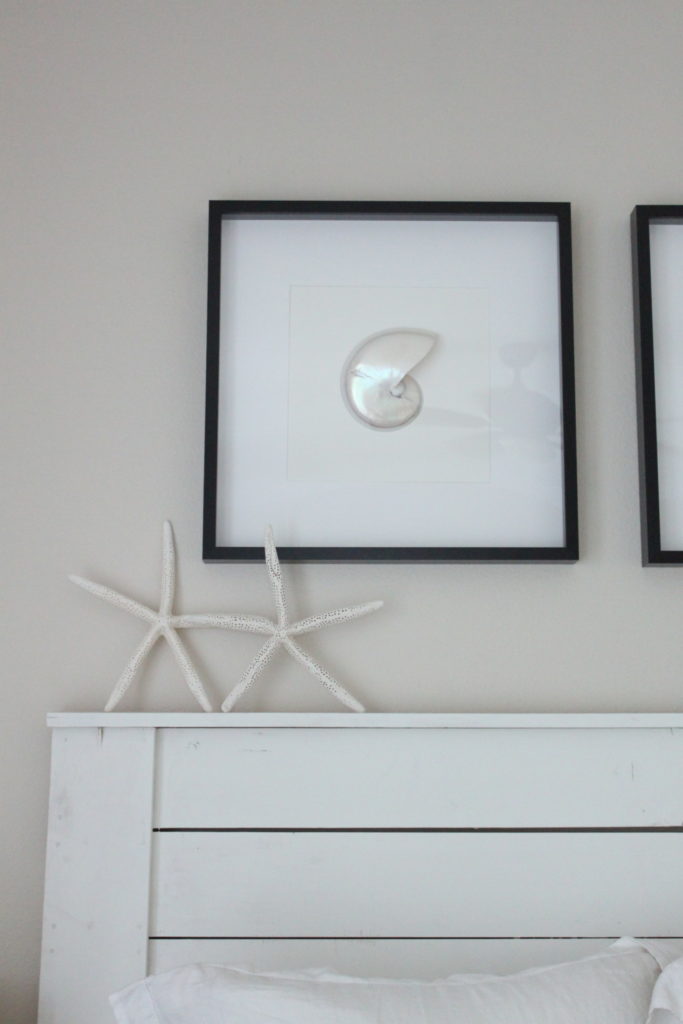 Kristy actually made the shell art using Ribba frames from Ikea. We think the simple black frames truly bring out the beauty in the natural shells!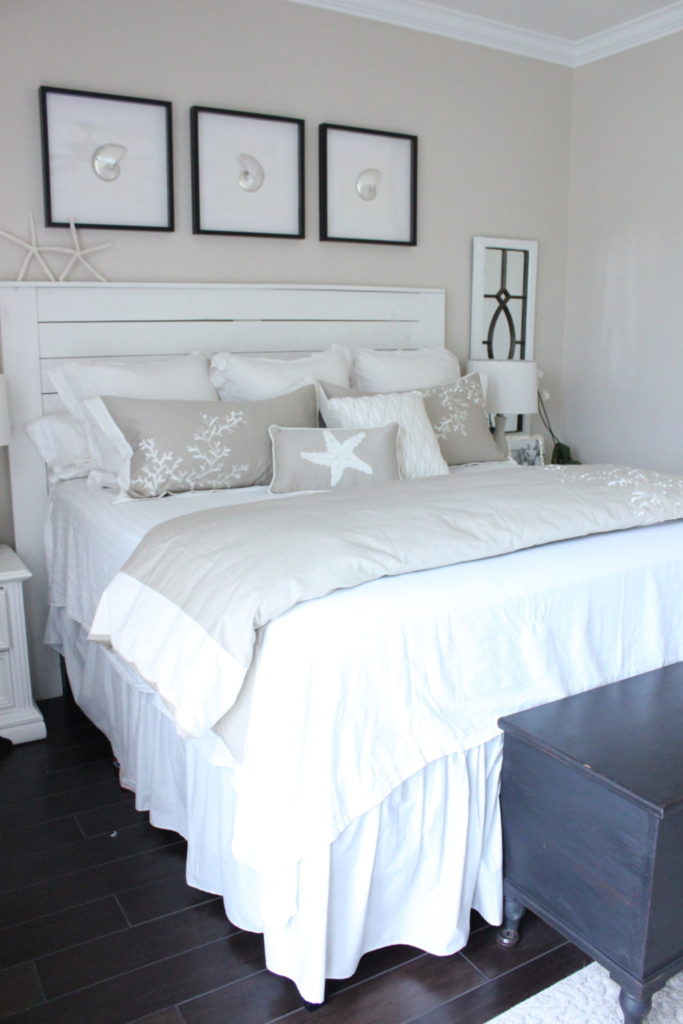 See how easy it is to change a bedroom look for the seasons? Or to simply give your bedroom a rich luxurious look? Just add deep blue velvet accessories, and a rich cable knit oversized throw! (love the tray too - breakfast in bed anyone?)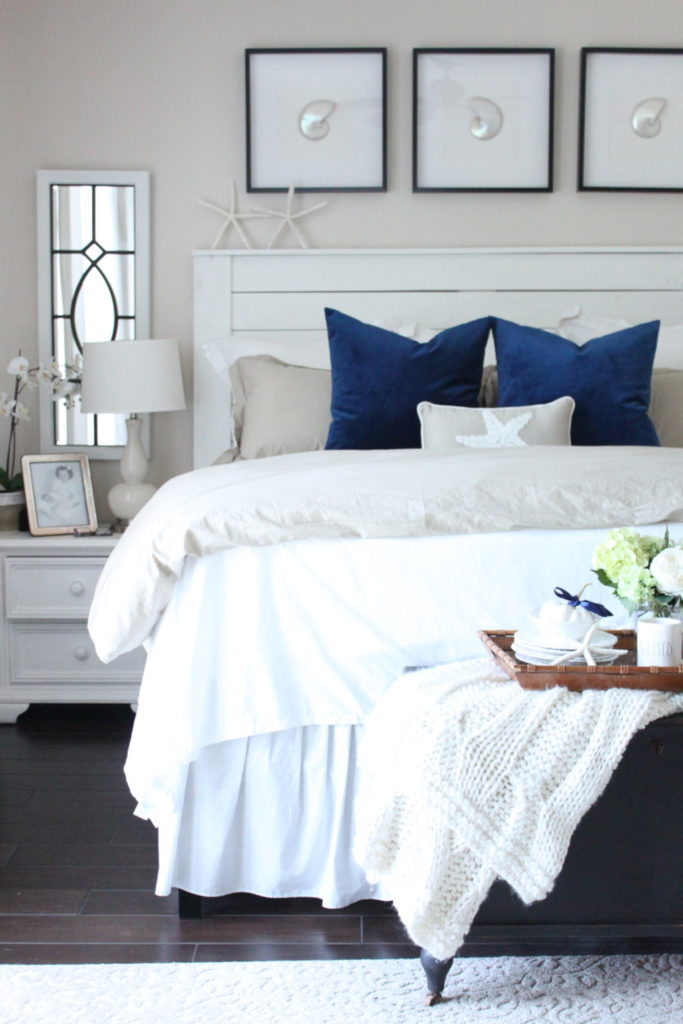 Same neutral bedding - in this case, Kristy simply traded out a few of the decorative pillows for a set of rich navy blue velvet pillows, and flipped the duvet cover over to hide the coral embroidery. So versatile!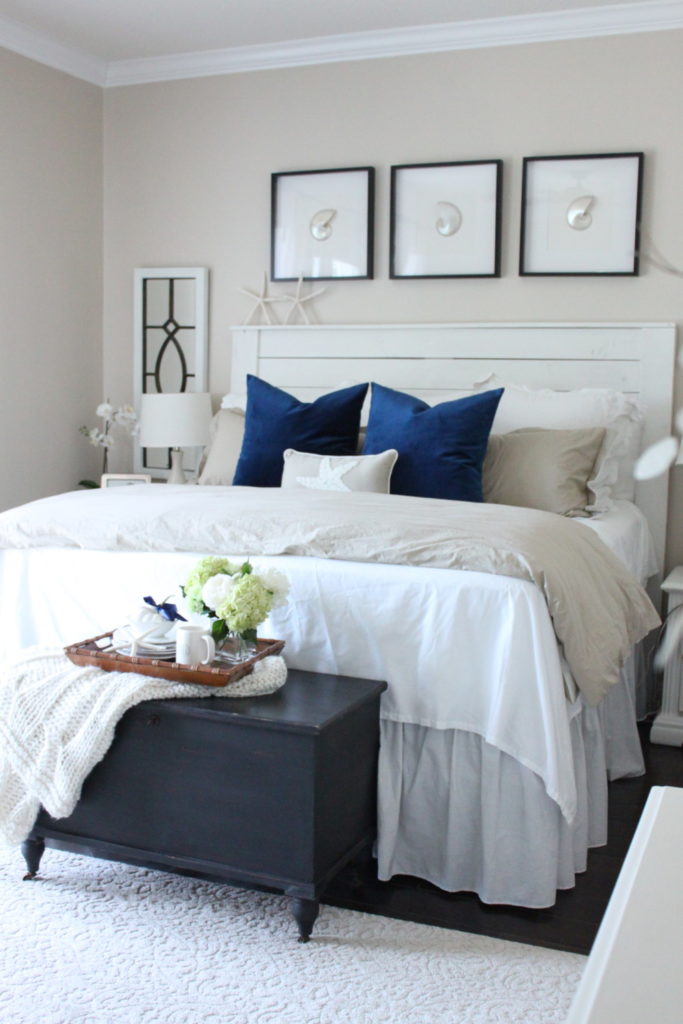 For your fall beachy look - we highly recommend our Sand and Shore Bedding! So many ways that you could style it that it would never be boring. Think about all of the possibilities - add rich red or burgundy for holidays, a pop or aqua or turquoise....
For more about how Kristy put her coastal bedroom look together - see the full blog post Here
The Sand and Shore Bedding Comes in Comforter Sets or Duvet Sets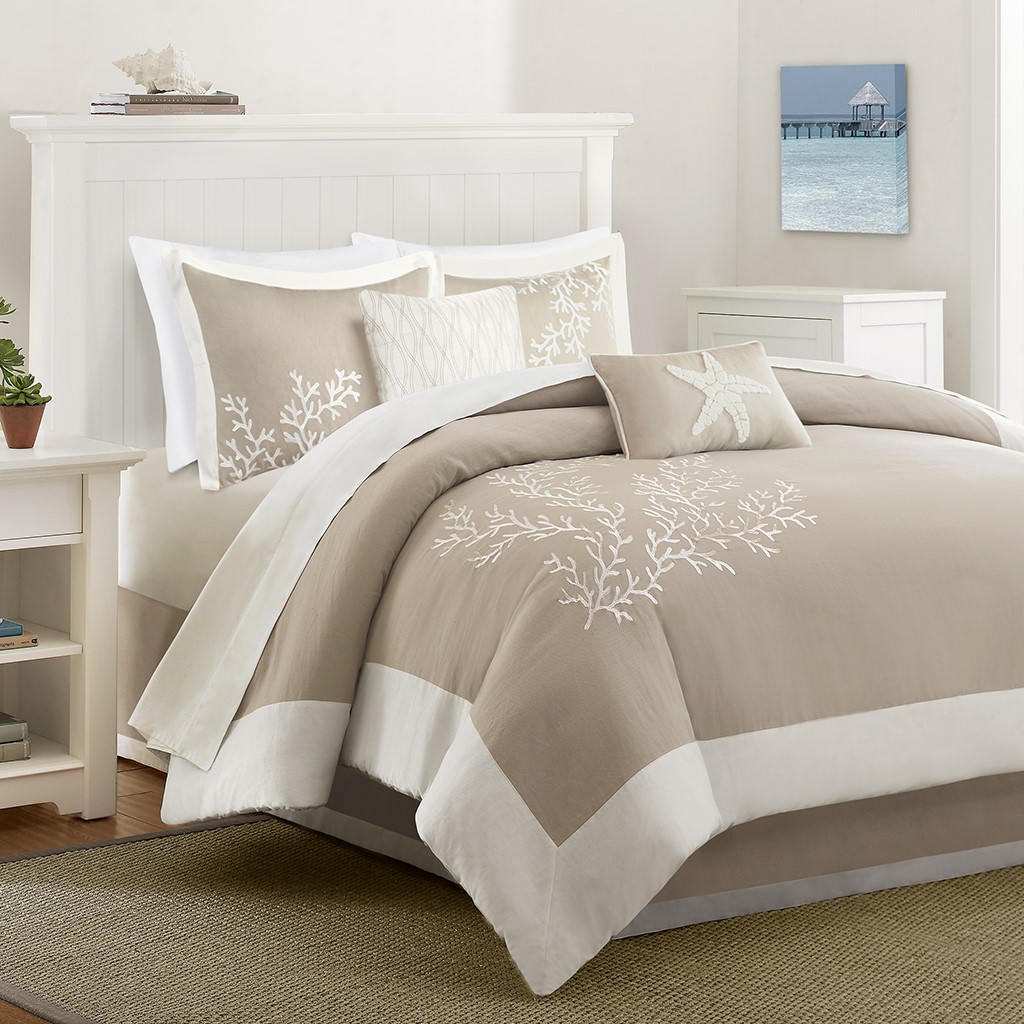 And you can never go wrong with an Ivory Knit Throw - timeless and classic!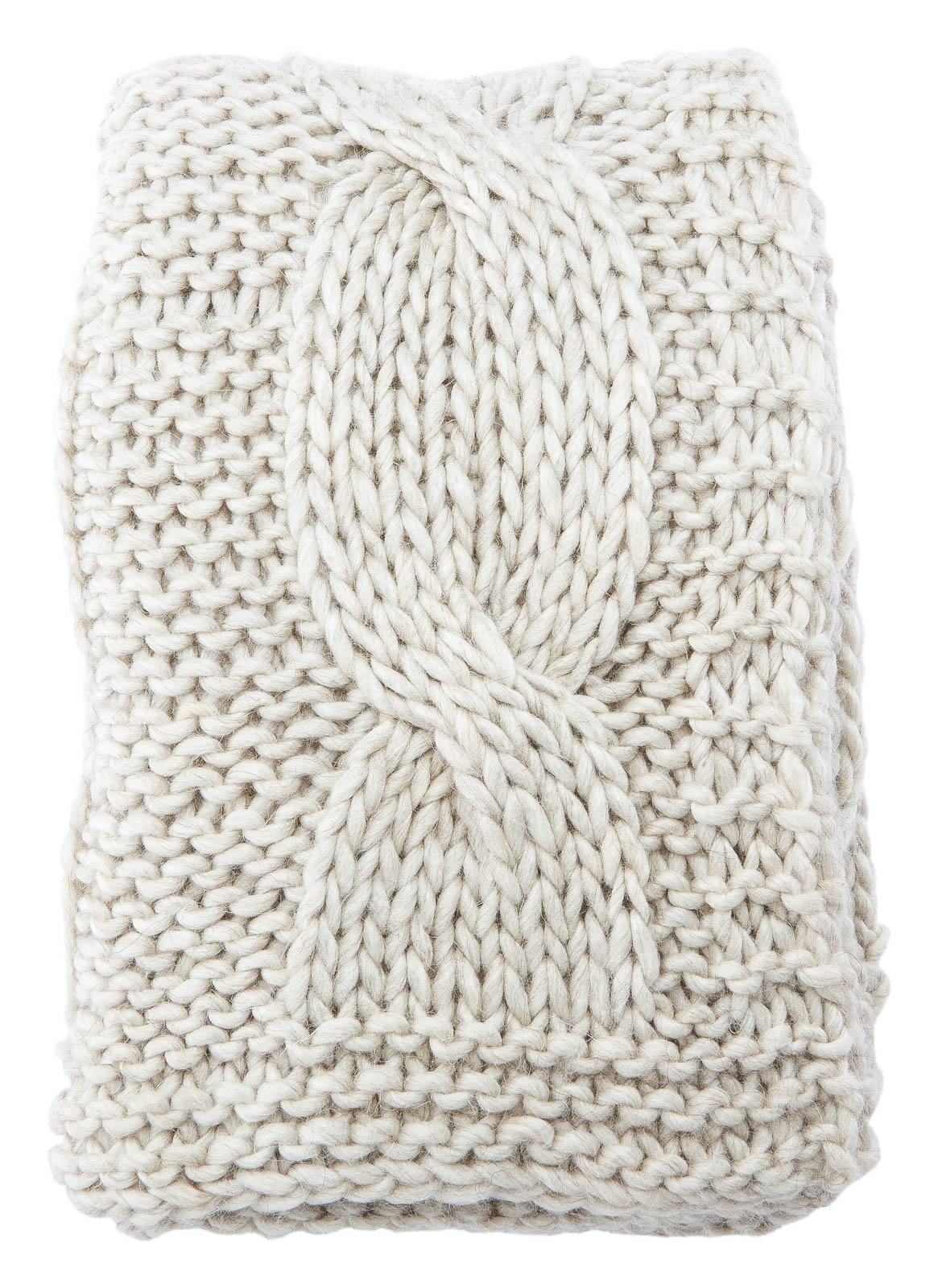 For more about Starfish Cottage Blog - Hop on Over Here!