Posted by Zen on 6th Nov 2019
Hosting Thanksgiving dinner is about more than putting delicious holiday food on the table. It is about spending time with those you love, gratitude and making memories. If your beach house is the gathering place for your loved ones this year, then check out the ten coastal inspired Thanksgiving tablescape ideas we've collected. These gorgeous settings blend traditional Thanksgiving decorations – like pumpkins, leaves and earthy tones – with beachy elements – like seashells, starfish and a coastal inspired color palette. They are sure to delight your guests and create a relaxed and warm atmosphere that is perfect for giving thanks and making those special memories!
1. Dress up your table with gorgeous ocean accents like the assortment of seashells and starfish shown in this tablescape. This look is flawless with tints of sea greens and aqua blues set atop the burlap shell table runner. Source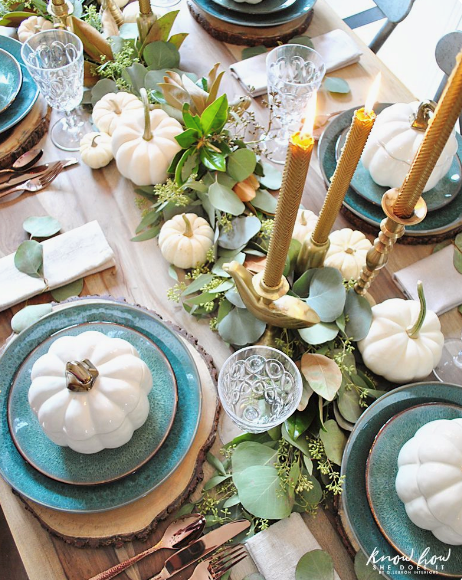 2. Bright white pumpkins are both decorative and functional in this beautiful table setting, with small white pumpkins scattered throughout the green Eucalyptus centerpiece and lidded pumpkin soup bowls beautifully set on aqua plates. Source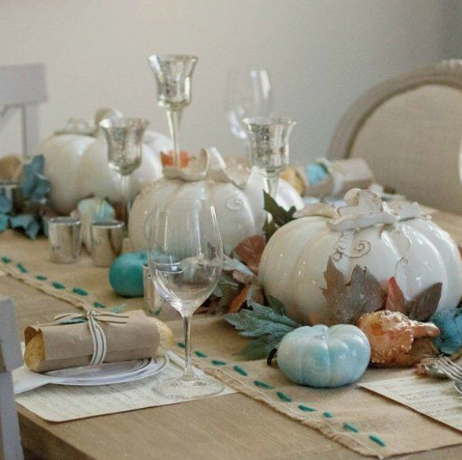 3. The large white ceramic pumpkins stand tall in this centrepiece. The mini aqua shaded pumpkins and stitching in the burlap table runner give this table setting a burst of color. (so sorry - not sure of original source)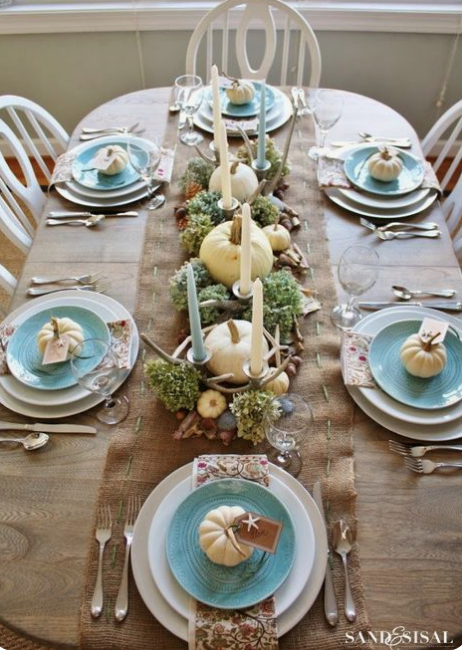 4. The starfish adorned nametags on the pumpkins at each place setting gives this table a charming personal touch. Source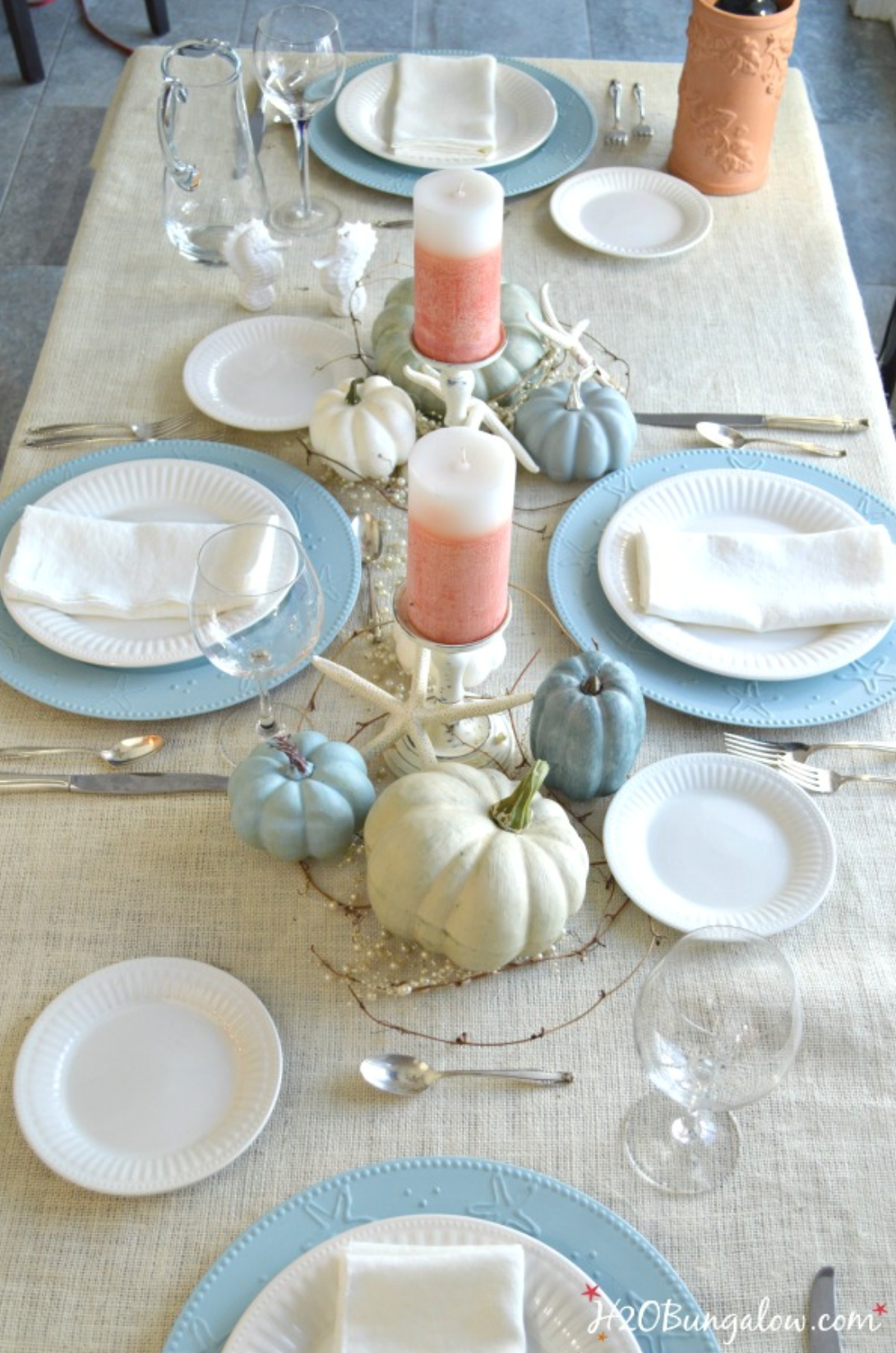 5. Get this chic look by combining elegant pieces, like pearls and silver, with casual elements, like the burlap tablecloth and baby blue starfish chargers. Source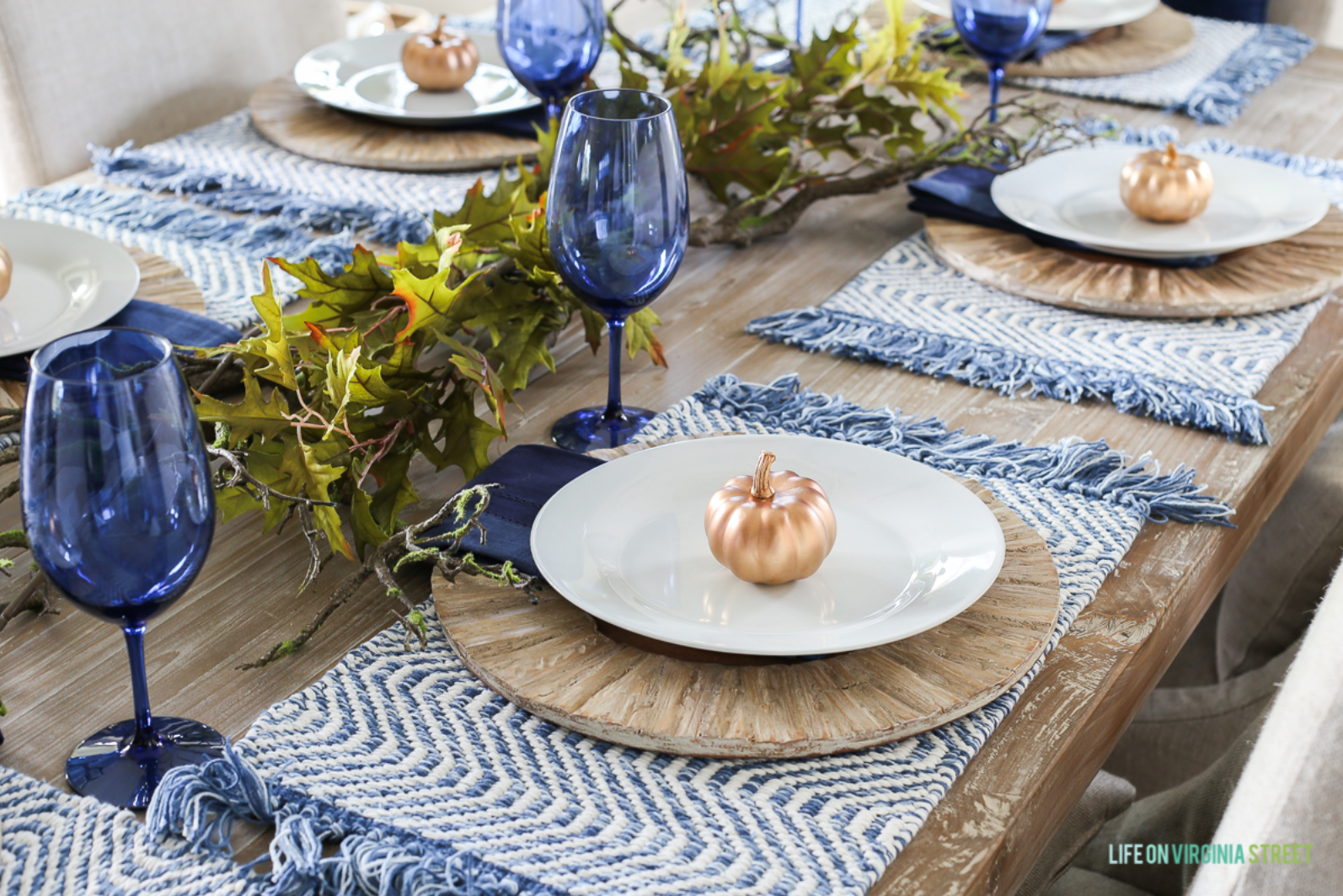 6. The sea blue hues and driftwood chargers give a coastal nod to this non-traditional Thanksgiving tablescape. Source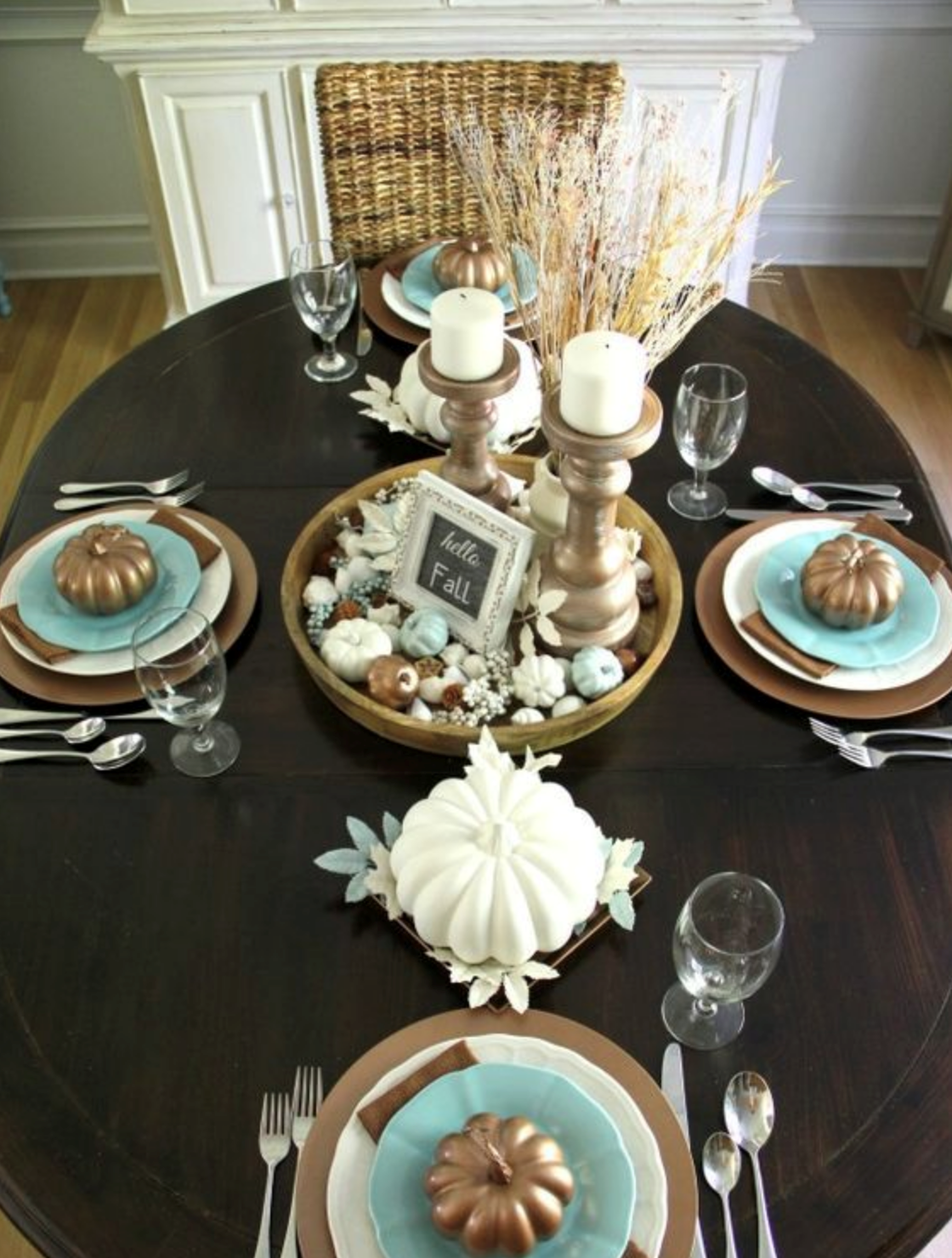 7. Bronze, teal and creamy whites are the perfect color combination for this delightful beach house modern tablescape presentation! Source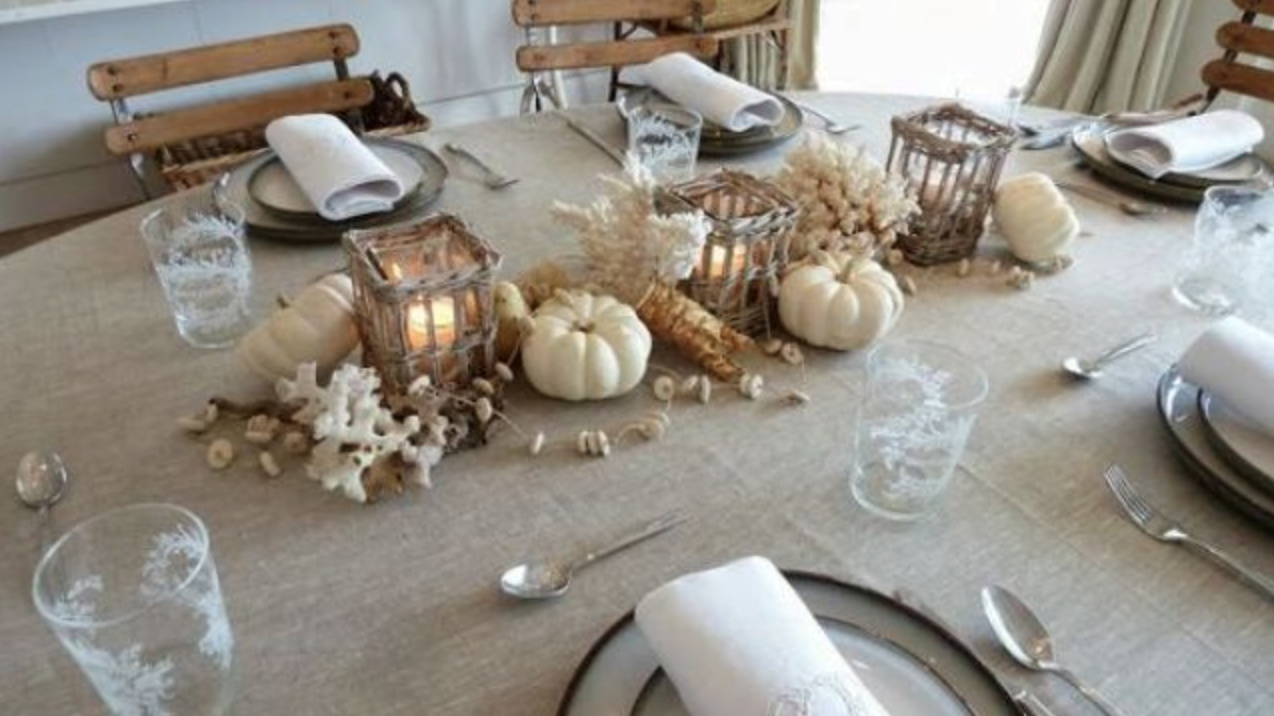 8. The coastal centerpiece brings together natural elements like white coral, pumpkins and woven-wicker candle holders to make a beautiful setting. Source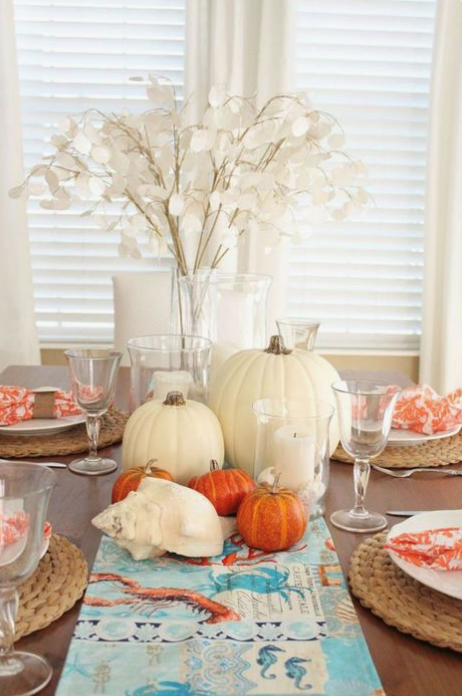 9. The bold orange pumpkins and coral napkins are a beautiful contrast to the teal table runner. This color combination, along with the bright white pumpkins, shell and flowers create a Thanksgiving look that is bright and cheery. Source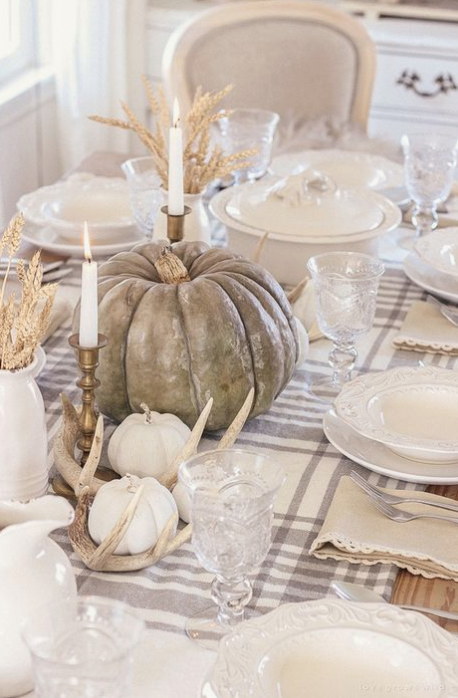 10. This cozy fall tablescape features earthy tones that are reminiscent of driftwood and sand dunes! Source
We hope that we've inspired you to try a new look at your home this season. Let us know and send pics -
P.S. A few more tips to make your holiday celebration a standout party!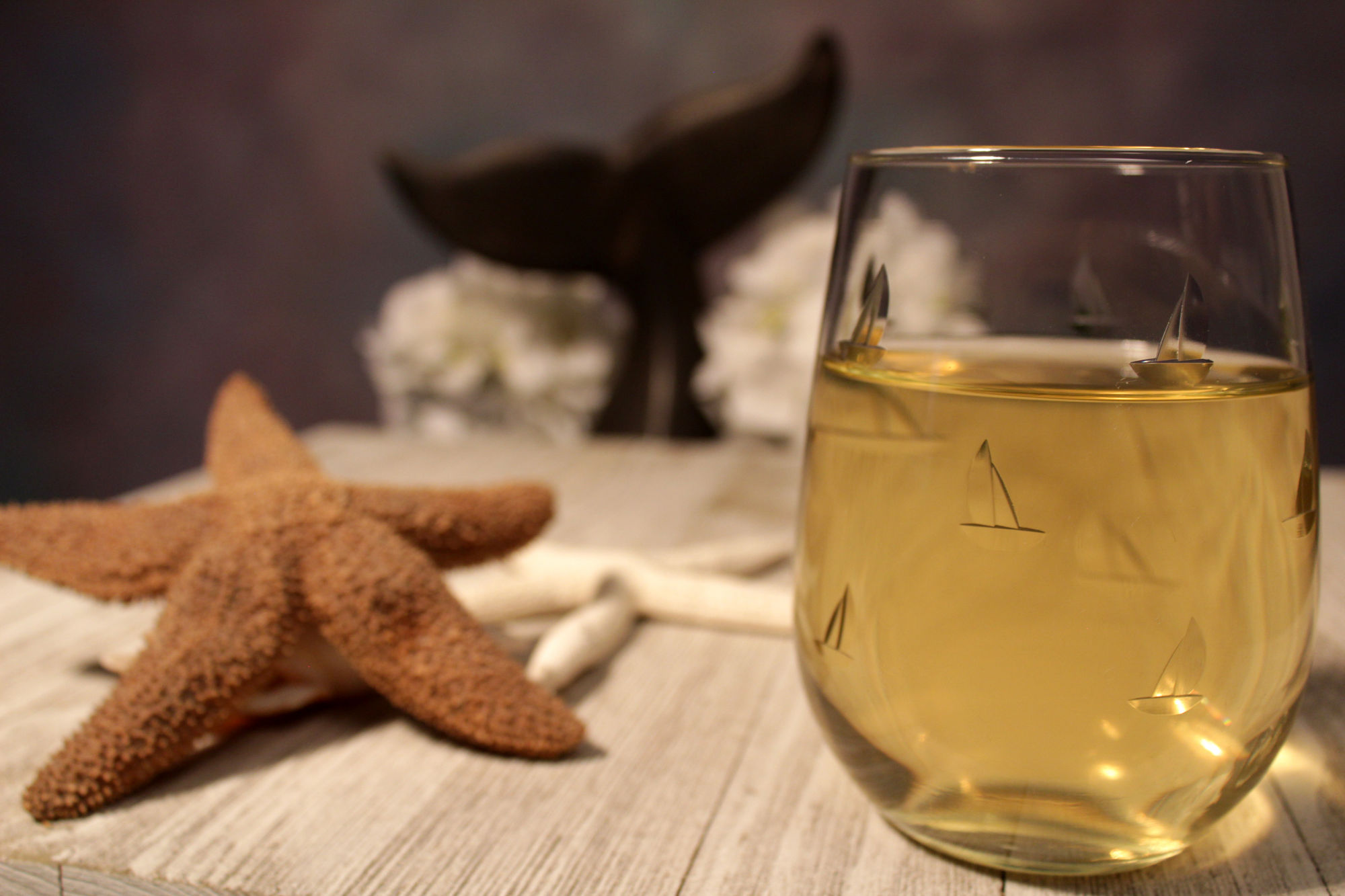 Don't forget Beautiful Glassware!
Serving Pieces with coastal themes are always an essential element too!