Create a classic beach house bedroom look that never goes out of style with gorgeous indigo deep blue and white sea shells. Start with simple navy blue and white sea shell and coral bedding.
Ahh..... time to relax in a seaside bedroom with the calming shades of tumbled sea shells, white coral and soft beach sand. Introducing The Shell Seeker coastal bedroom inspiration collection!
Create a calming island resort style right in your own bedroom with shades of light blue and hints of the tropics! Shop our Blue Tropics Colletion to create your own tropical bedroom.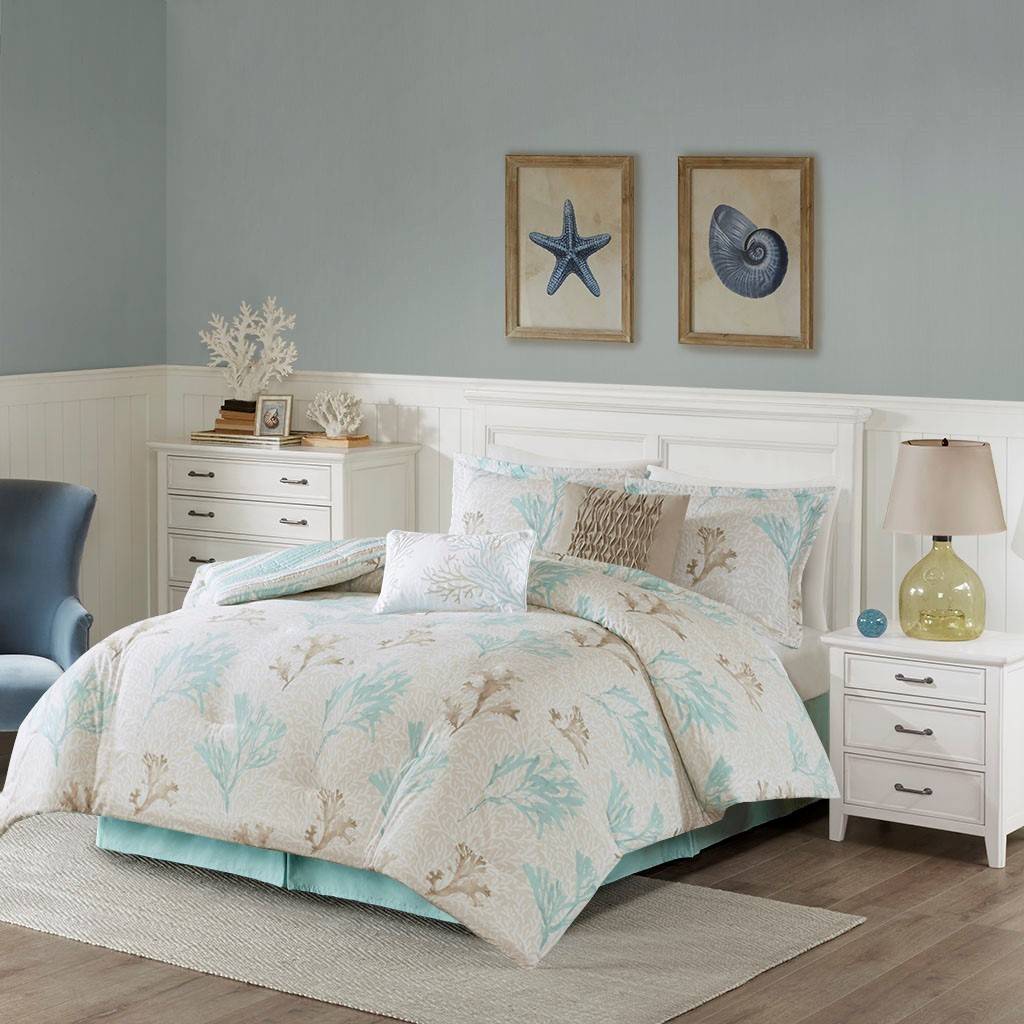 Create a sense of calm with an under the sea inspired coral reef styled coastal bedroom - start with a new bedding set that is completely reversible for two looks in one. We love this new beach style bedding collection!"
A bright beachy look created from coral-orange sunsets and an aqua blue sea - can't go wrong plus so easy to mix and match in new coastal decor pieces as the seasons change. Add a soft throw, or roll out a new rug.
Combine a nautical cottage with a farmhouse look for a perfectly styled beach bedroom? Get the look with natural shells, rope decor and soft linen shades and natural burlap. A fresh new look with a traditional beach cottage feel.
A classic twist on a red, white and blue nautical look, the Liberty Bay Quilted Bedding Collection will fit into so many beach homes - for all seasons. Perfect for layering on the warmth with extra decorative pillows and throws.
SHARE STORIES WITH FRIENDS