Kelly Arkles is the winner of the Caron's Beach House 2019 Coastal Christmas Tree Drawing! We'd like to thank Kelly for her beautiful pictures and the inspiring story behind the design of her coastal themed Christmas Tree. Enjoy her creation!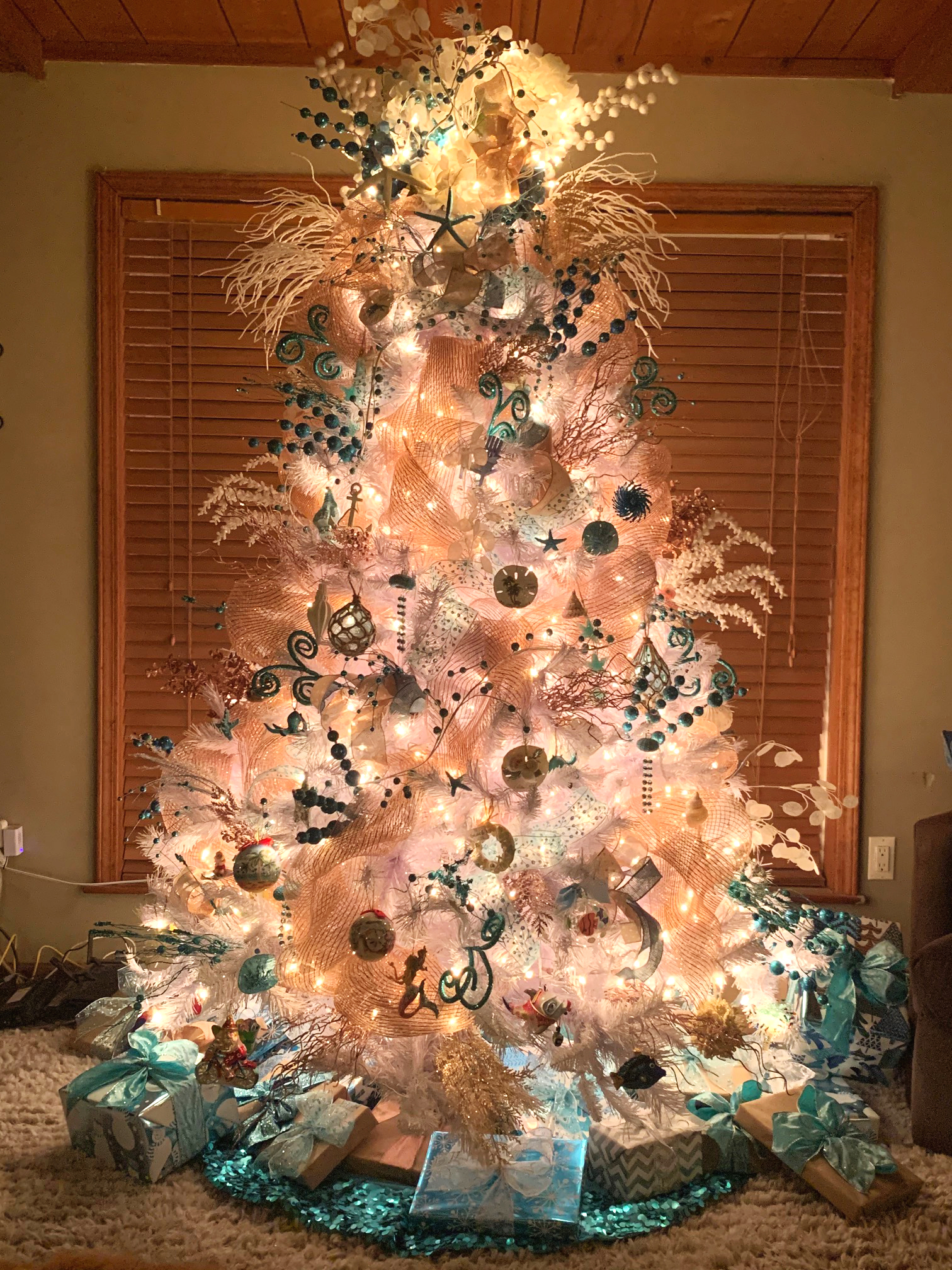 "The inspiration for my tree is my love of the Family Islands of the Bahamas. This year, specifically Eleuthera. I used rose gold poly mesh to represent, as closely as I could, the beautiful pink sand that you find in Eleuthera."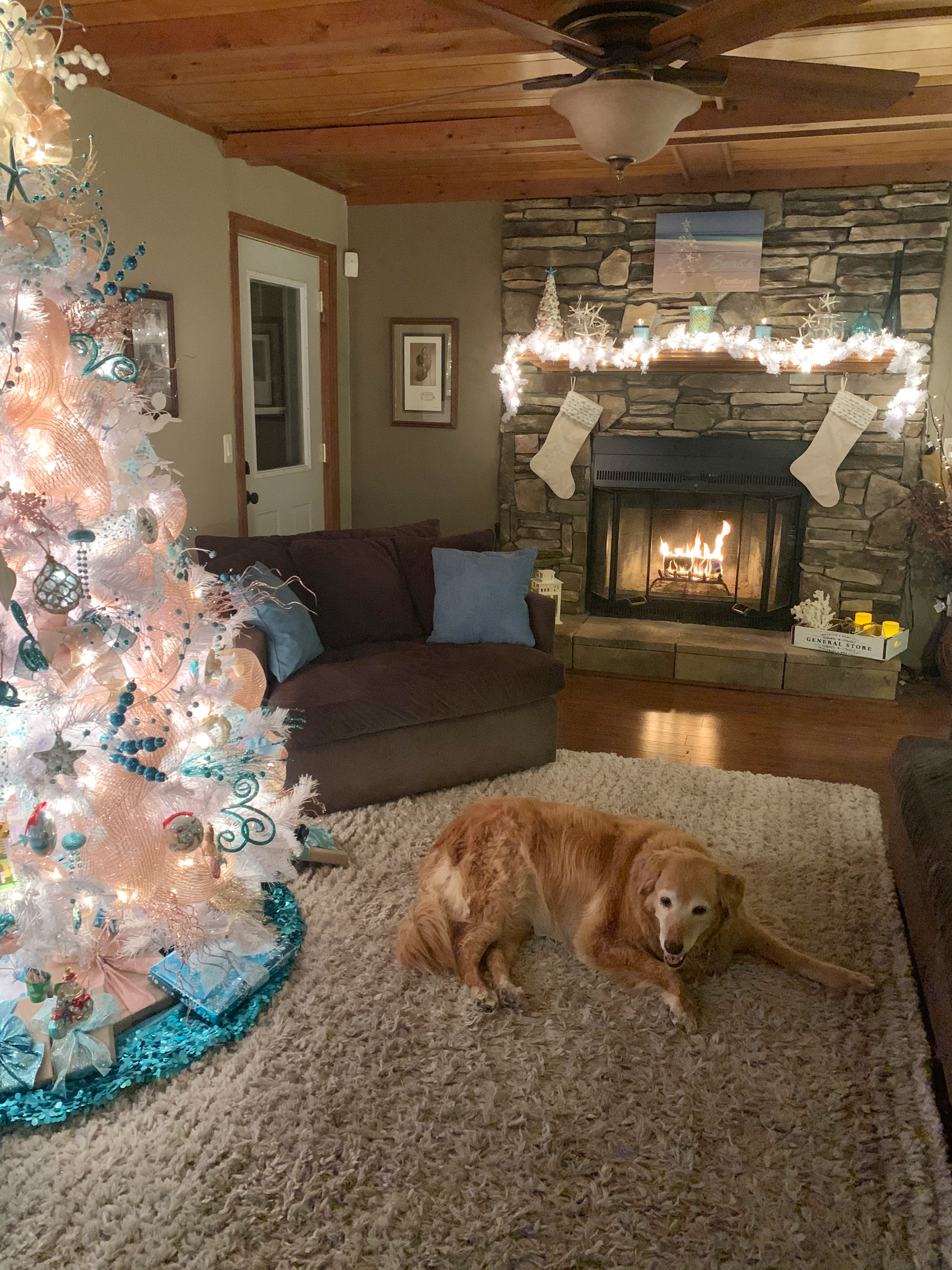 "The teal accents are the closest I could find to the amazing shades of blue that you see in all of the Bahamas."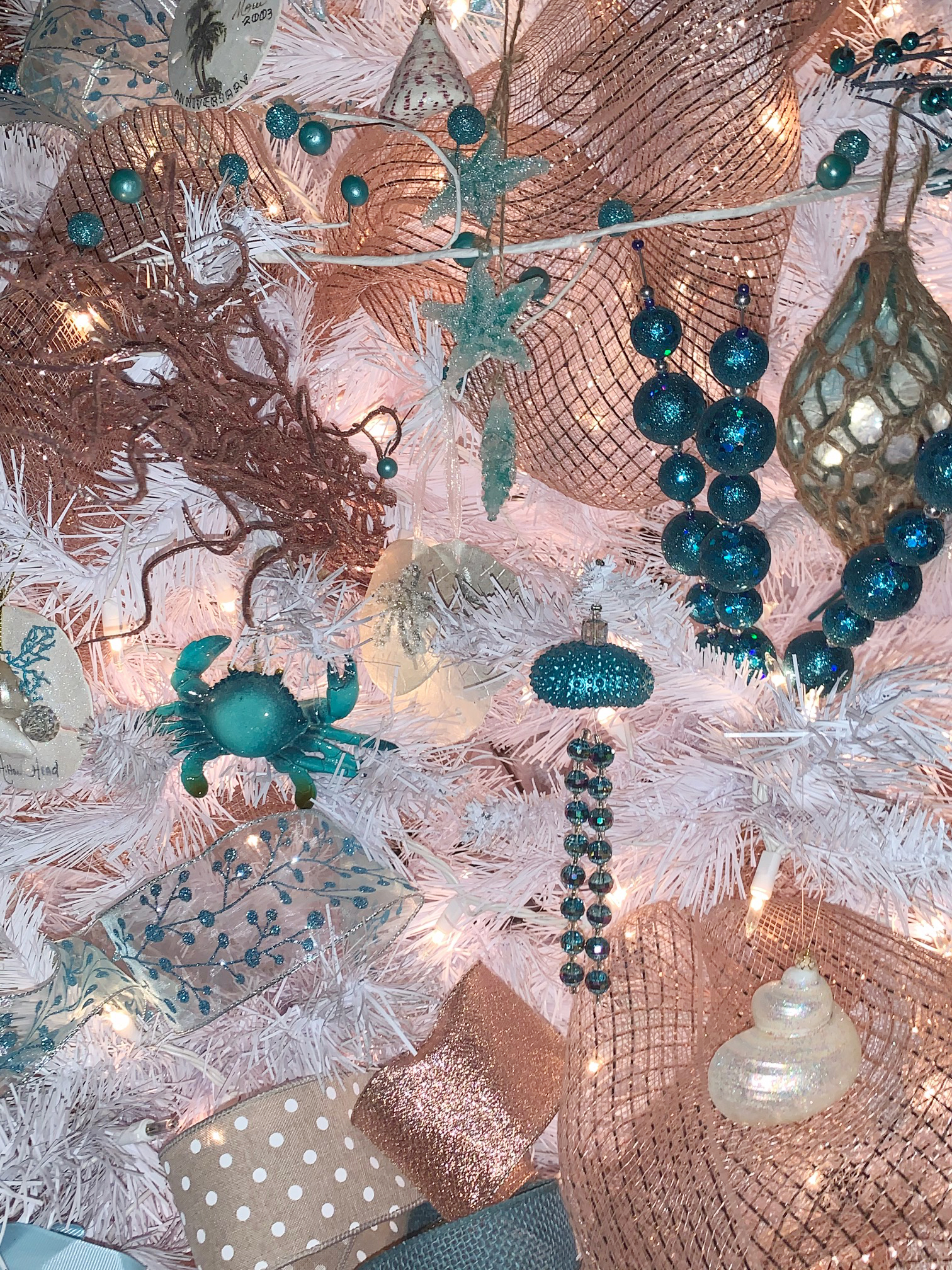 "Ornaments are a mix of handmade using sea urchins, beads, sand dollars and starfish along with treasured ornaments from various beach vacations."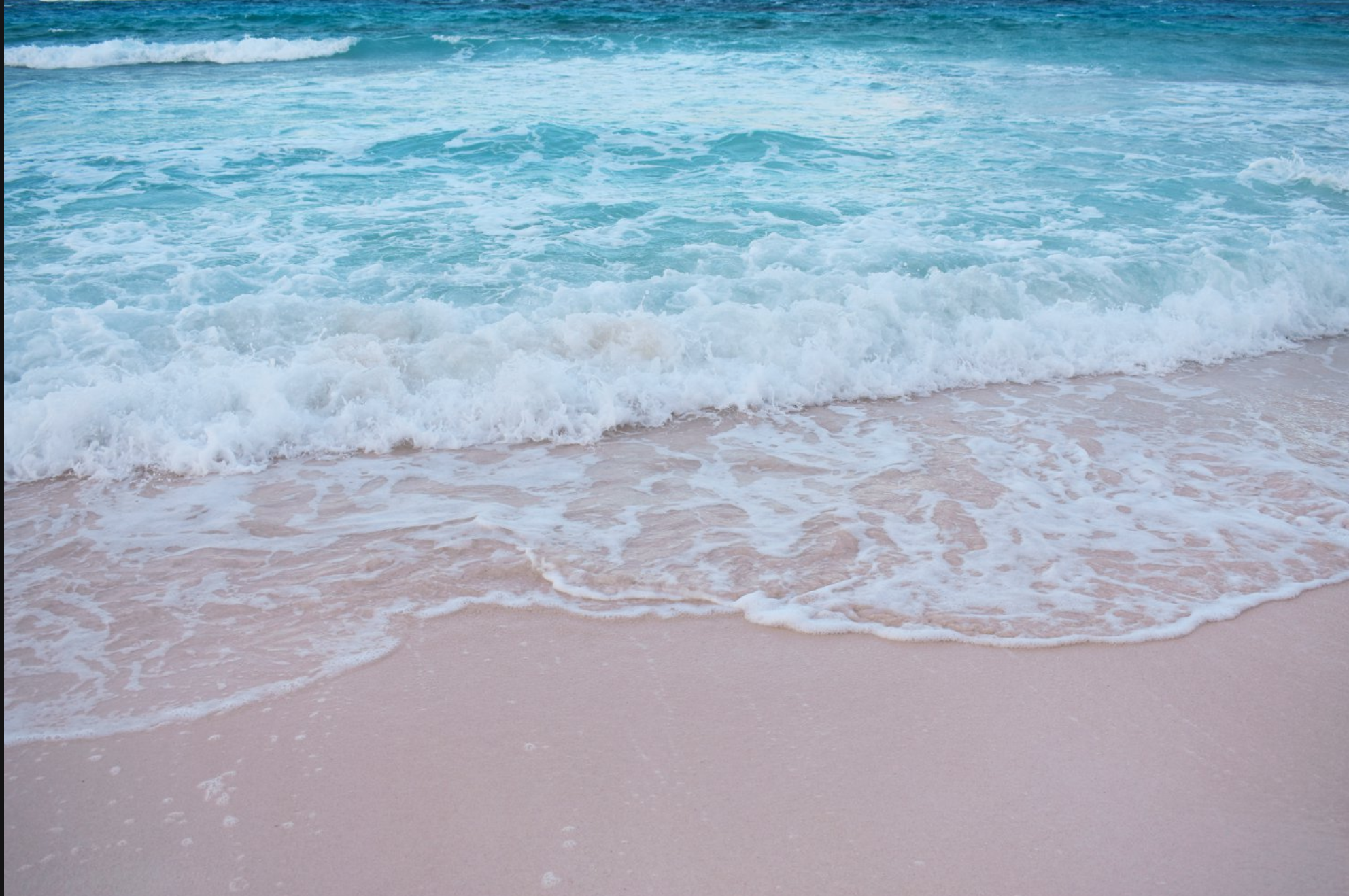 "I am including picture from a trip to Eleuthera in 2018 that is my inspiration. Love your store and thank you for having this contest!!" - from Kelly
This year we received so many gorgeous beach and nautical decorated tree entries! Simply amazing and stunning creations - our crew was (very!) thankful that we had to pick a name randomly rather than choose just one of these seaside inspired Christmas trees. We wish that we could have awarded everyone the $100.00 gift card! We will be sending out the special Coupon Codes to all that entered - look for the notices to arrive via e-mail or through Facebook.
Thank you again for all your generosity in sharing a peek into your lovely decorated coastal homes - we appreciate it so much!