Outdoor Coastal Rugs - How to Choose The Right Size
It's summertime at the seaside! Time for beach house guests, neighborhood parties and time to be outside and enjoy everything that life at the coast has to offer. Outdoor rugs with a nautical-coastal theme are a fantastic way to instantly add color and style to your deck or patio.
A few tips that we have learned over the years that we'd like to pass on while you are considering adding an indoor-outdoor rug for your space:
1. When choosing an outdoor rug, you must know the size of your outdoor furniture as well as the patio space.
2. Look for durability and NON-slip capabilities for these well-traveled spaces.
3. Look for rugs that are UV stabilized to protect their colorfastness.
4. Also look for rugs that easily wash up with your hose and little mild soap. By the way, even though these rugs go outside, you can still vacuum them like they are inside. Such an easy way to extend their life and keep them beautiful!
5. Fastest way to ruin a good indoor-outdoor rug is to not follow the cleaning directions!
6. Think about adding an Outdoor Rug Pad. Essential for keeping your rug secure and for giving it an extra "cushy" feel on hard outdoor spaces like tile or concrete.
We've put together some great ideas and examples of room layouts and sizing advice for creating your outdoor space! Take a look -
Entry Spaces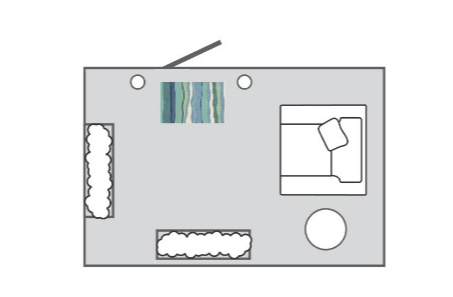 2' x 3', larger 2' x 5' or 2' x 6 Runner Rugs
These smaller sized rugs makes for a perfect room entry rug to your space or as a doormat, inside or outside of your beach home. These versatile rugs great for catching excess beach sand and salt water from your shoes and bare feet. Almost an essential for living beside the shore!
Look for durability and NON-slip capabilities with these spaces especially since they might be wet, salty and sandy.
A few room examples....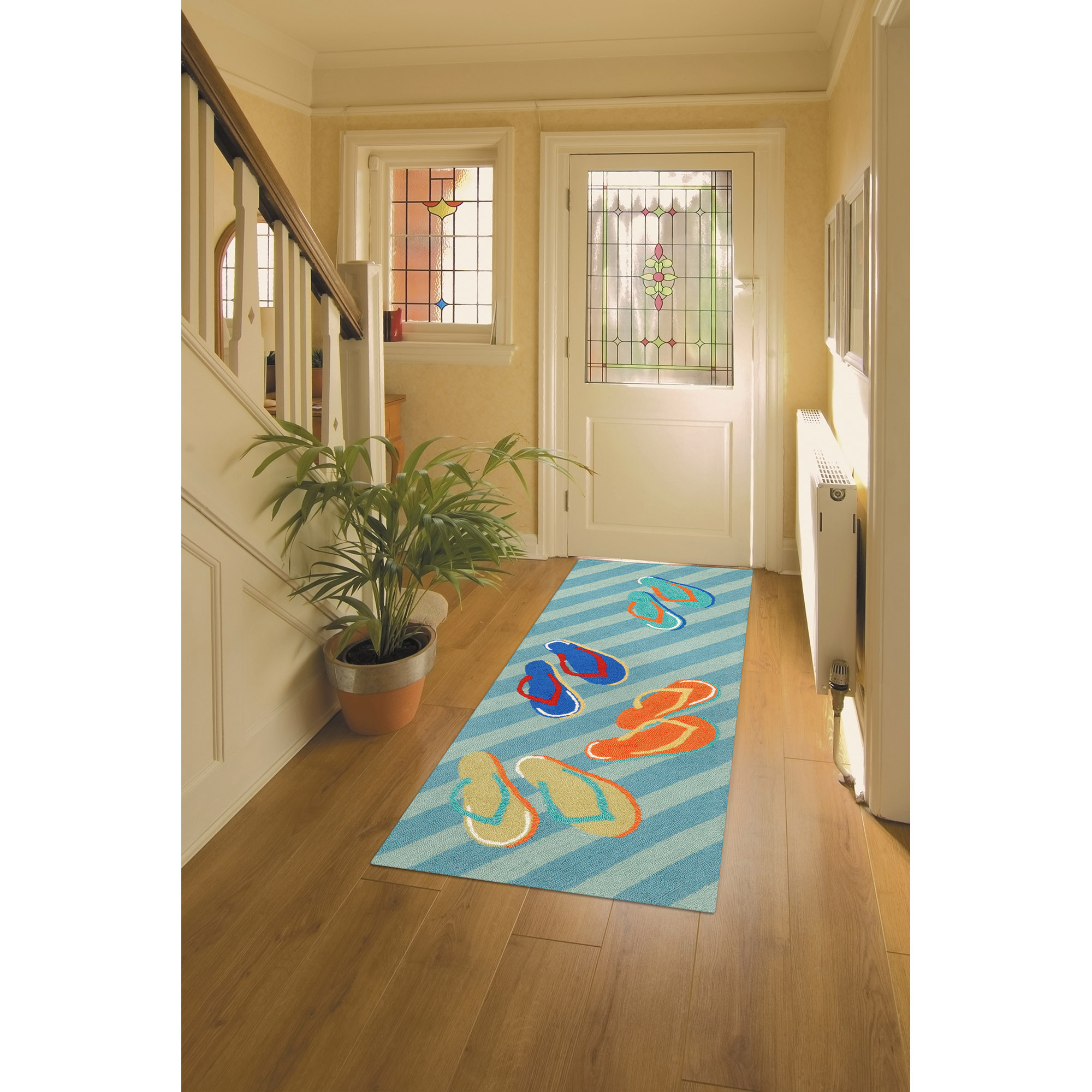 2 x 5 Colorful Striped Flip Flop Rug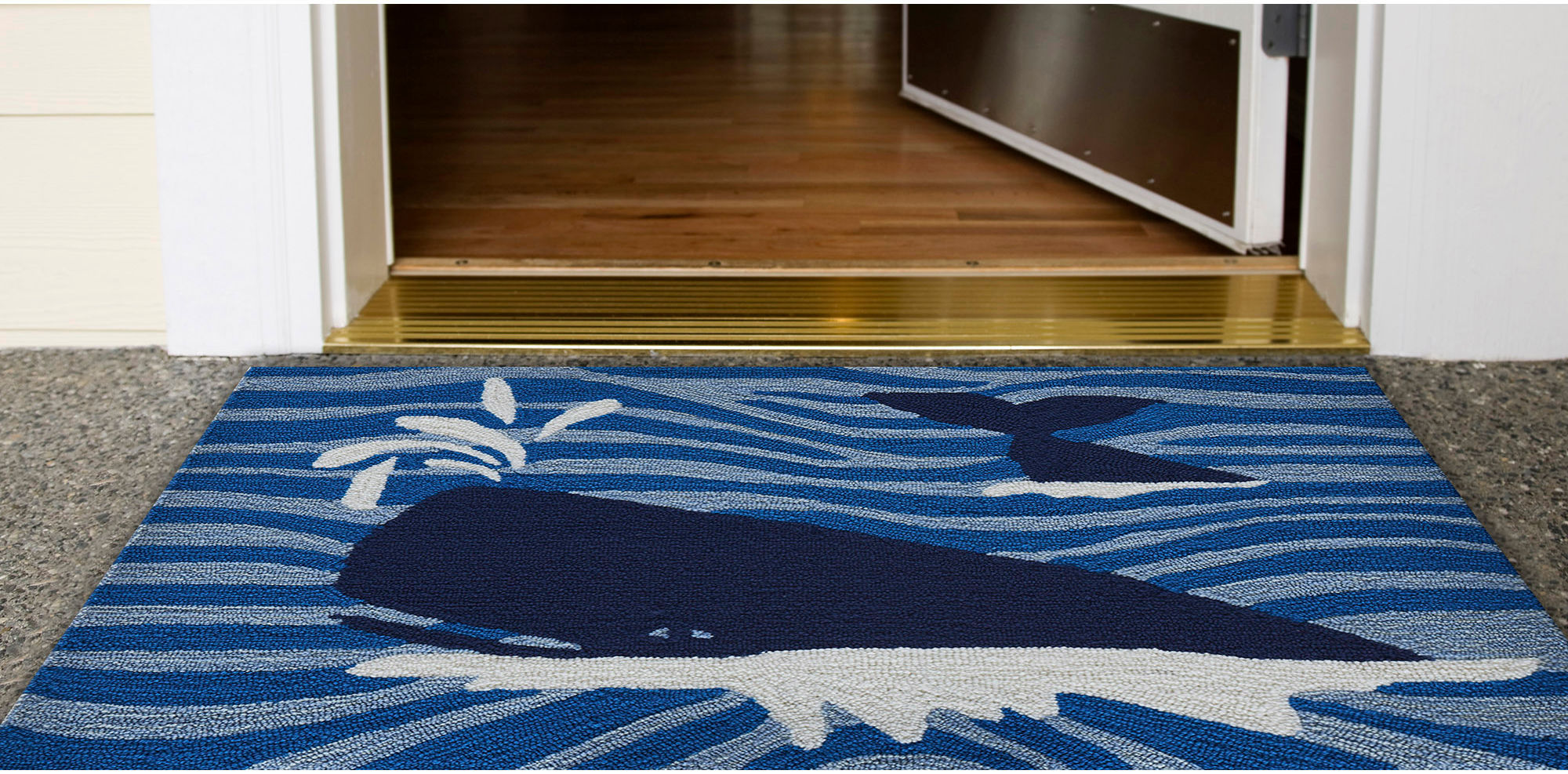 2 x 3 Whalecome Indoor-Outdoor Rug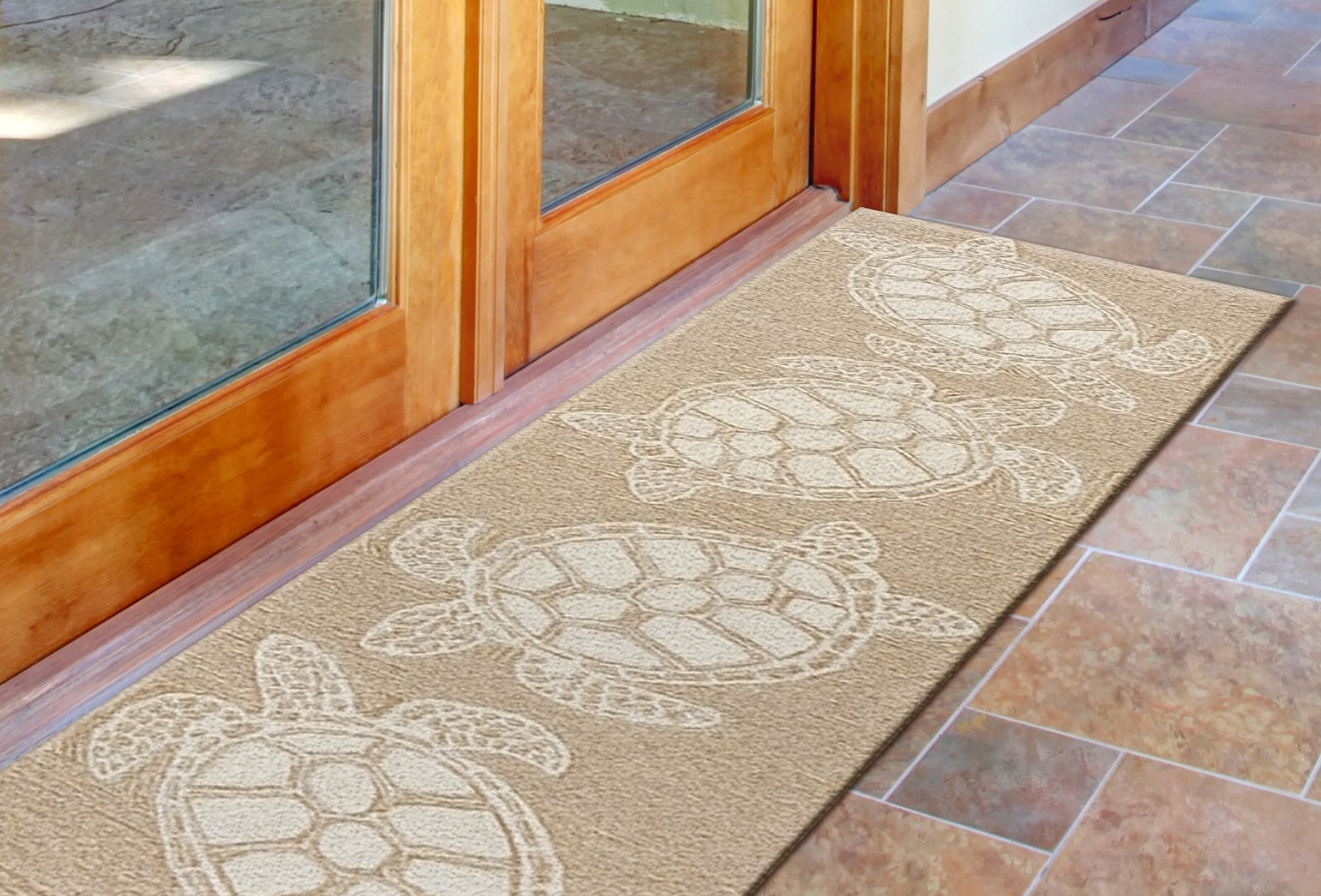 Outdoor Dining Area
8' x 10', 9' x 12' or larger
Similar guidelines as your indoor dining room. Just make sure the rug size you choose is large enough that when you extend the chairs away from the table they are still sitting on top of the rug. Such a great way to define a space when you have a large outdoor area for entertaining. (aren't you lucky??)
Larger size rugs work best for outdoor dining - easier to scoot chairs while staying on the rug.
A few room examples -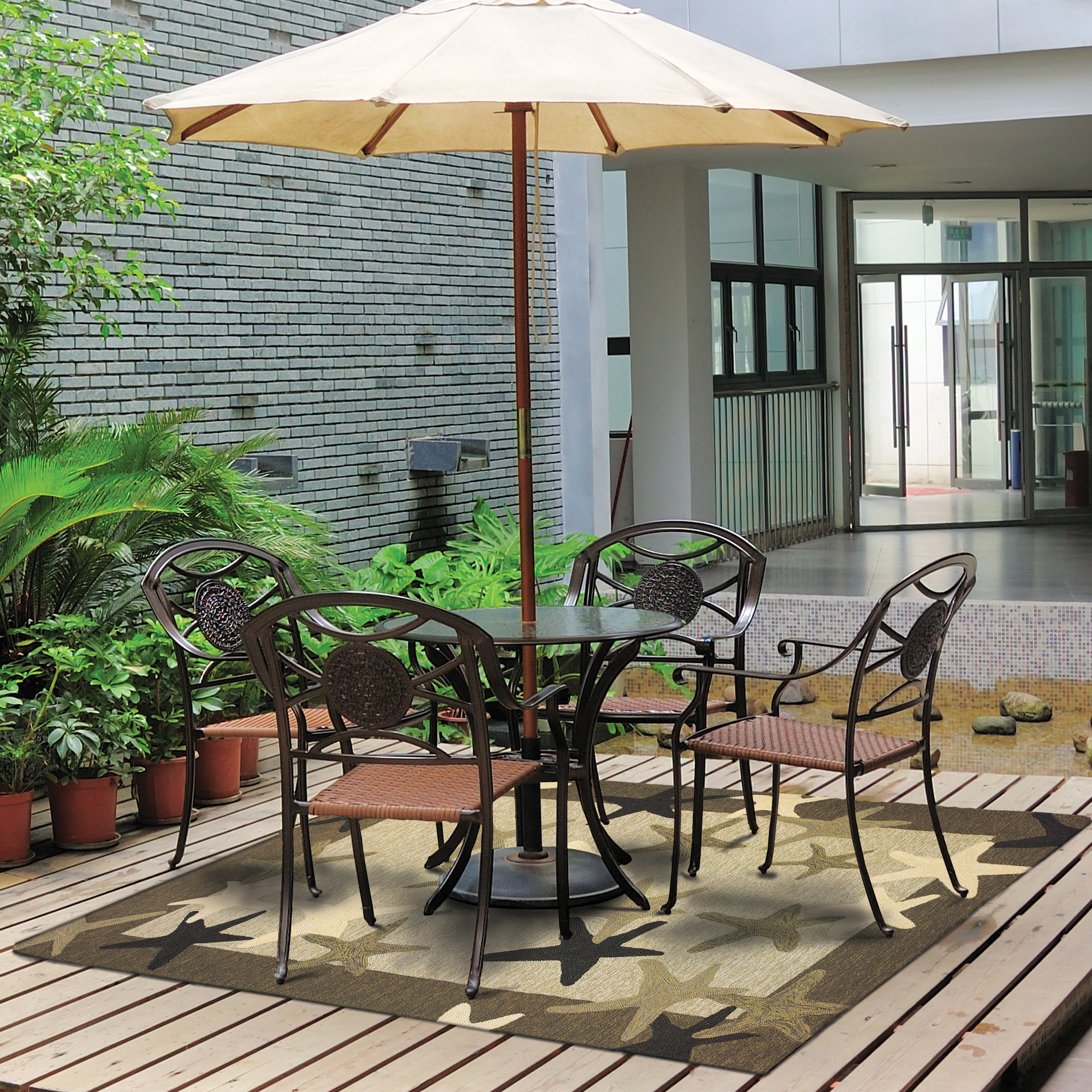 Starfish Field Rug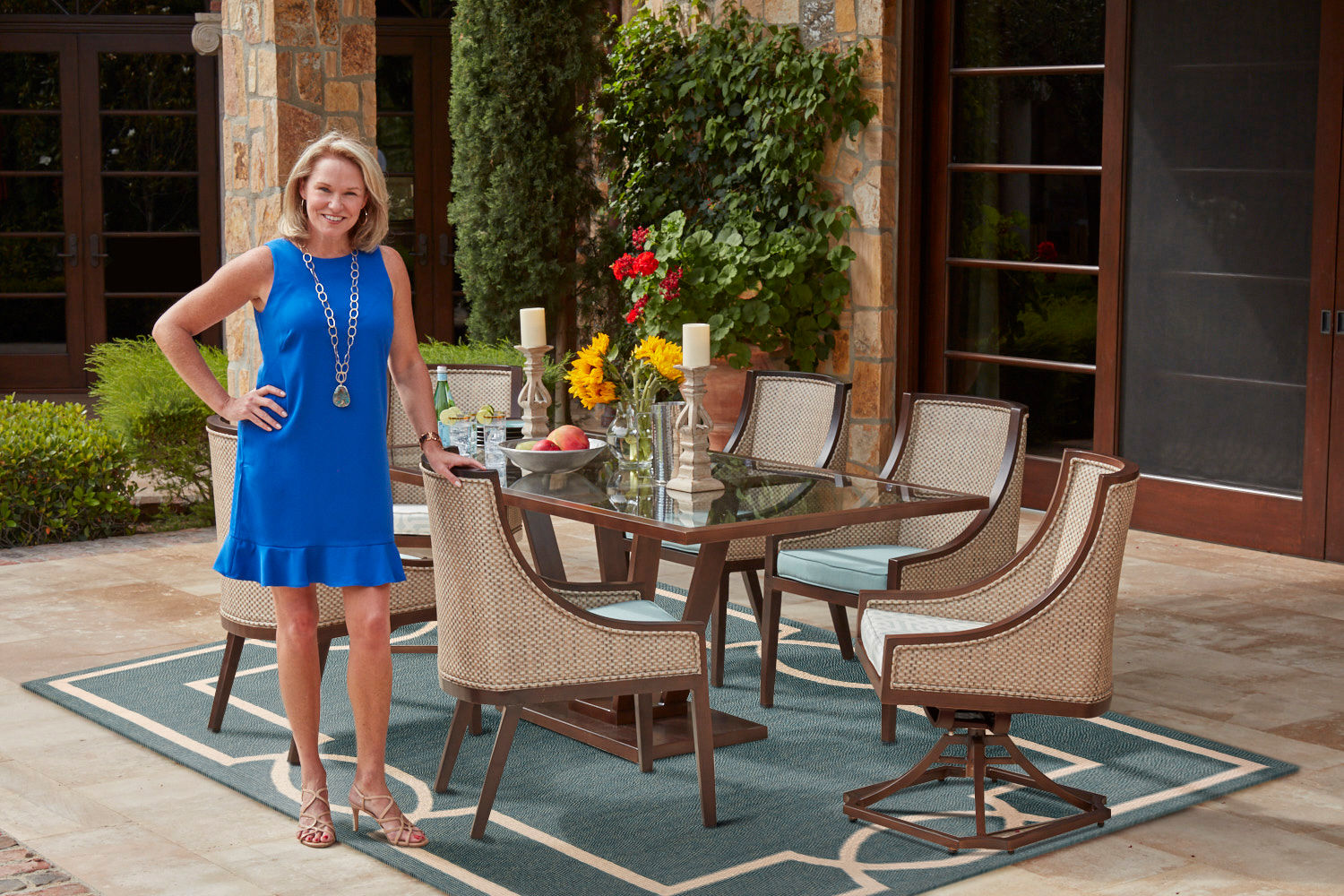 Designer Libby Langdon with her Hamptons Spa Blue Rug Collection
Outdoor Seating/Living Area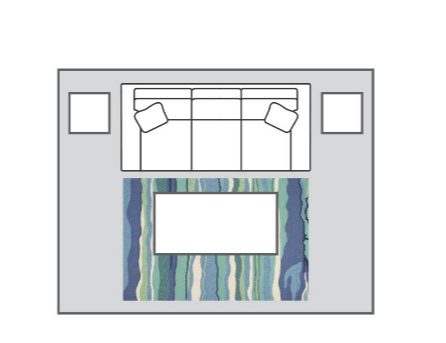 3' x 5' (small patios), 5' x 8', 6' x 9 - or larger
These rug sizes will work well with any outdoor seating arrangement - it all depends on the size of your outdoor space and the size of your furniture. You can choose to place the rug in front of your chairs and sofa pieces, with a coffee table in the center. Or simply put the rug just under the front legs of your furniture similar to how you would style your indoor living room space.
A few examples -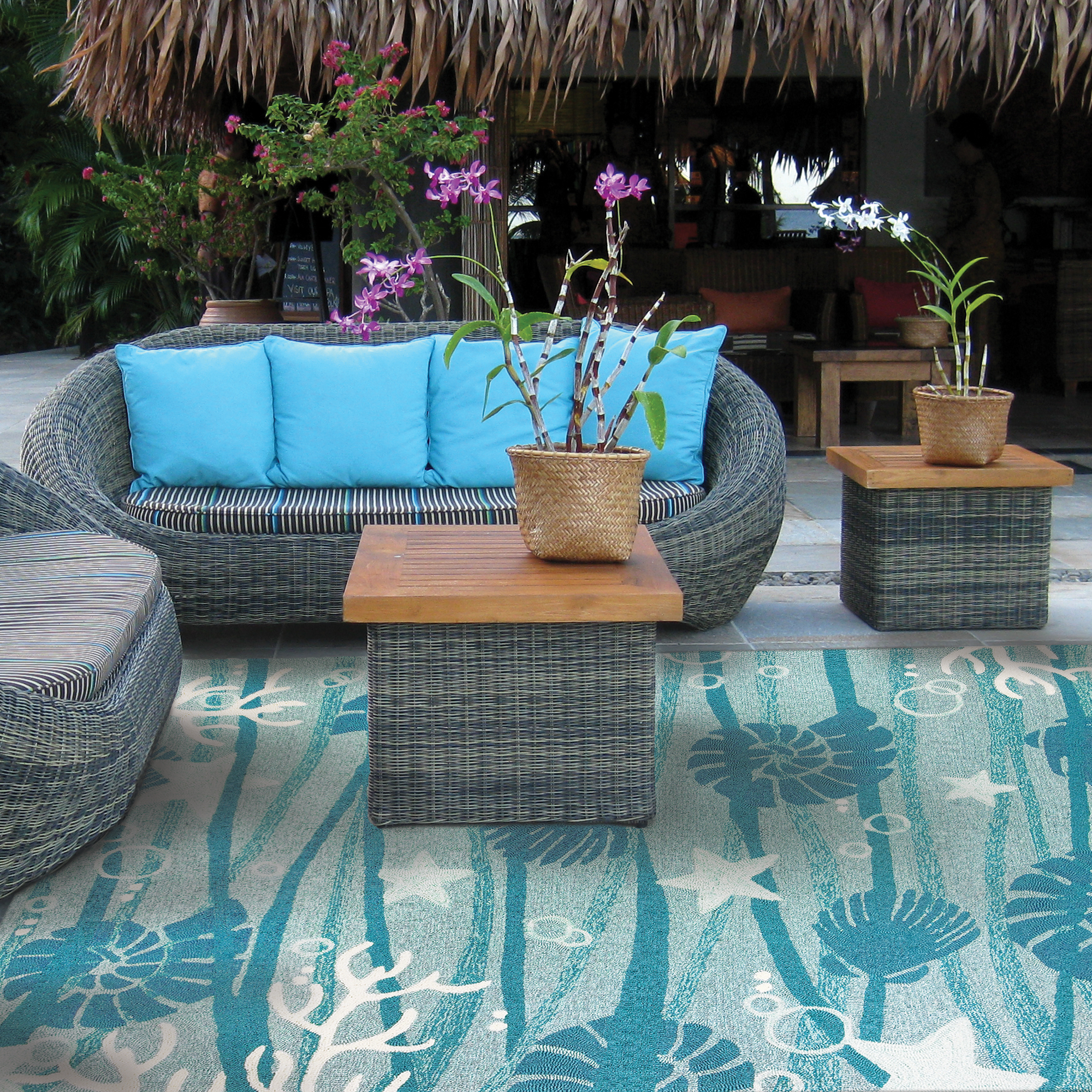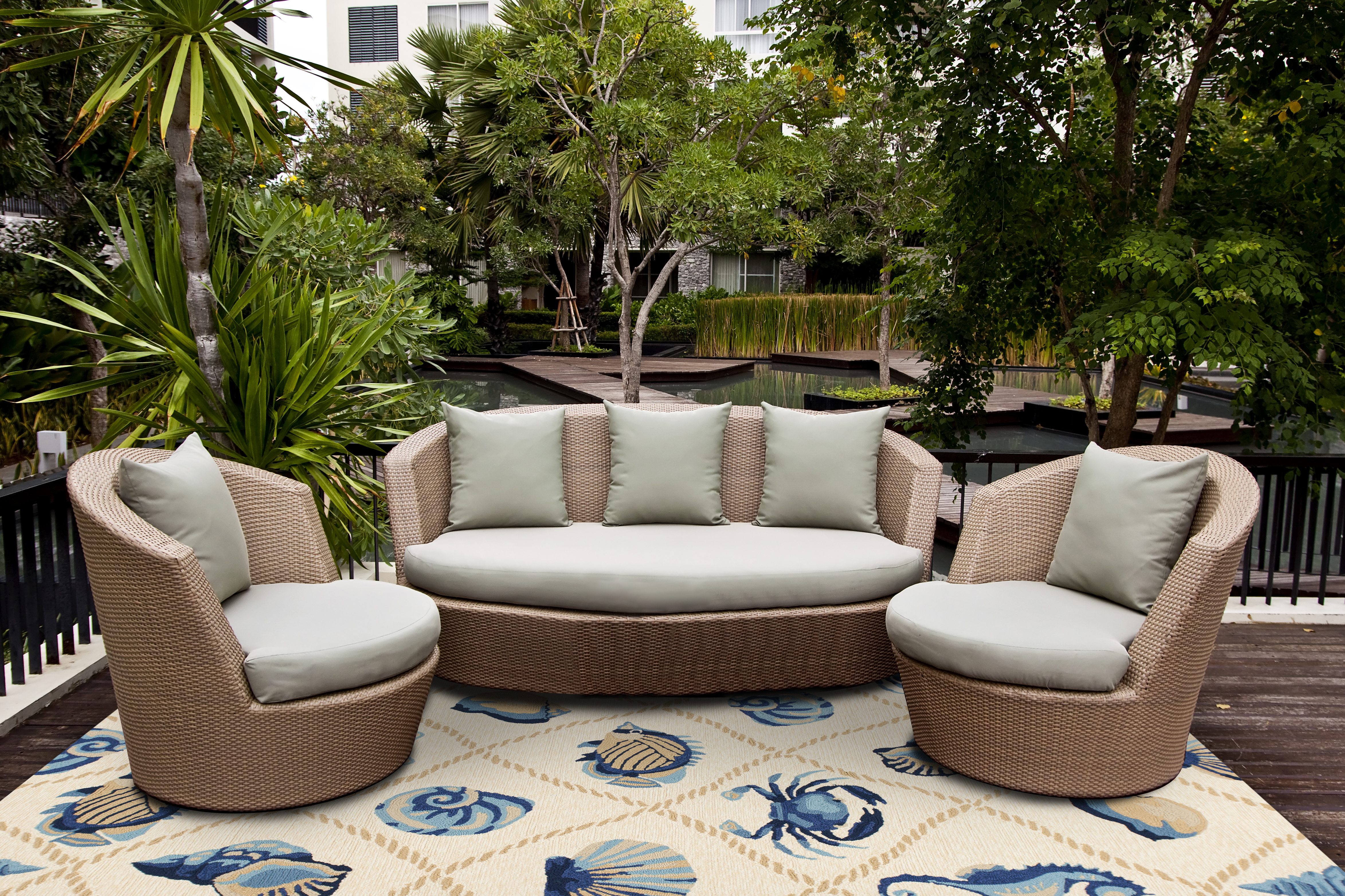 All Legs ON carpet - Harbor Seaside Ivory Rug (comes in a pretty grey shade too)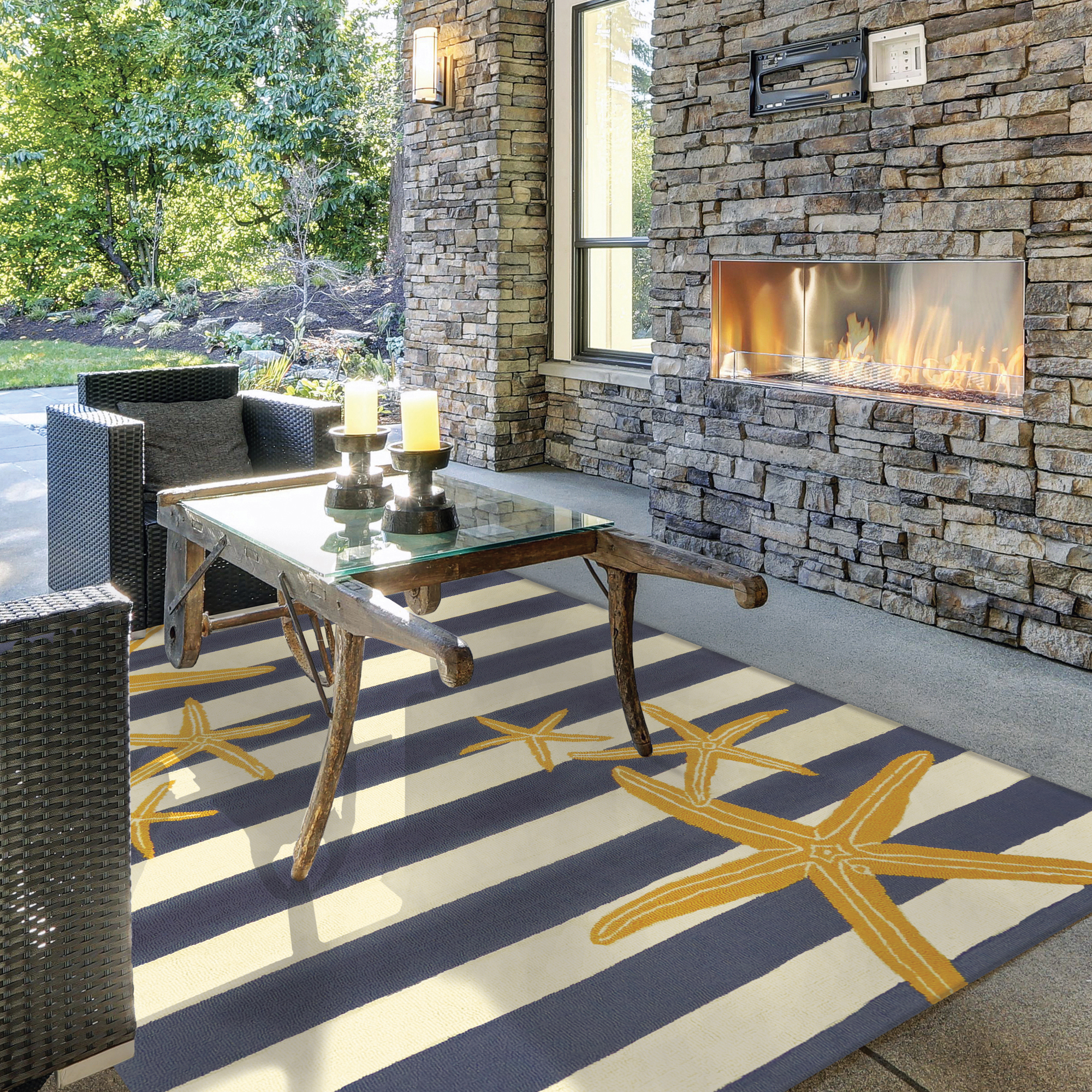 Grey and Gold Striped Starfish Rug
The Best Part? With an outdoor rug, you can really define your space and extend your coastal home living outside. I don't know about all of you, but we live for those easy, lazy days when we can be outside listening to the sea breeze and soaking up the sunshine! Not to mention firing up the BBQ with all of the deliciousness of summer time grilling....