Introducing our NEW delightful, luxury Molly Tropical 5-Piece Comforter Sets!
Completely reversible for so many options to add warm island style your bedroom! Two bedroom looks in one with this 5-Piece Comforter Set.
Treat your bedroom like the serene island getaway that you have been dreaming of! If you can't leave home to escape, simply add softness in shades of green, teal blue and ivory. This luxury styled, 100% cotton sateen comforter set features an overlapping leafy green and blue palm frond print, for a peaceful coastal look on one side, plus a green cane pattern on the reverse to complement the top of the comforter.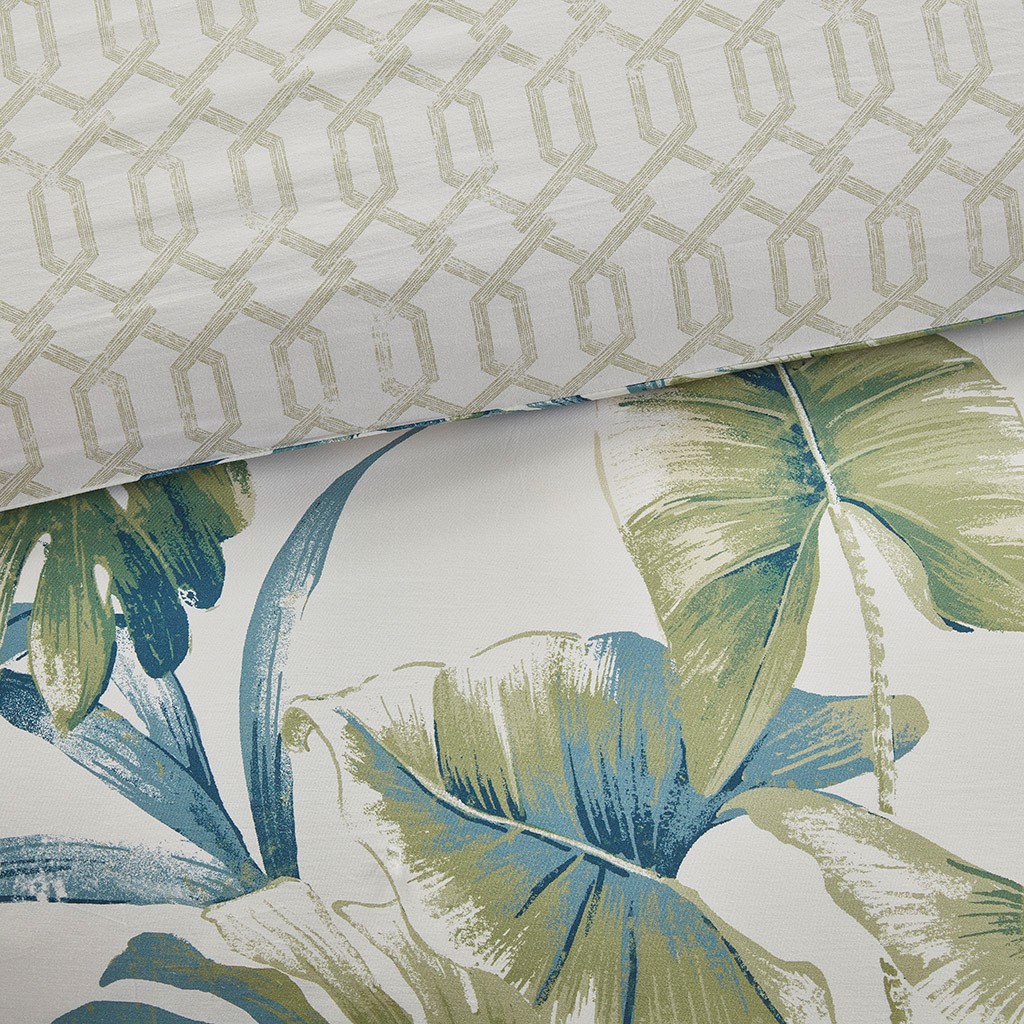 The set includes, one cozy, soft cotton comforter, two matching shams and two lovely coordinating embroidered pillows.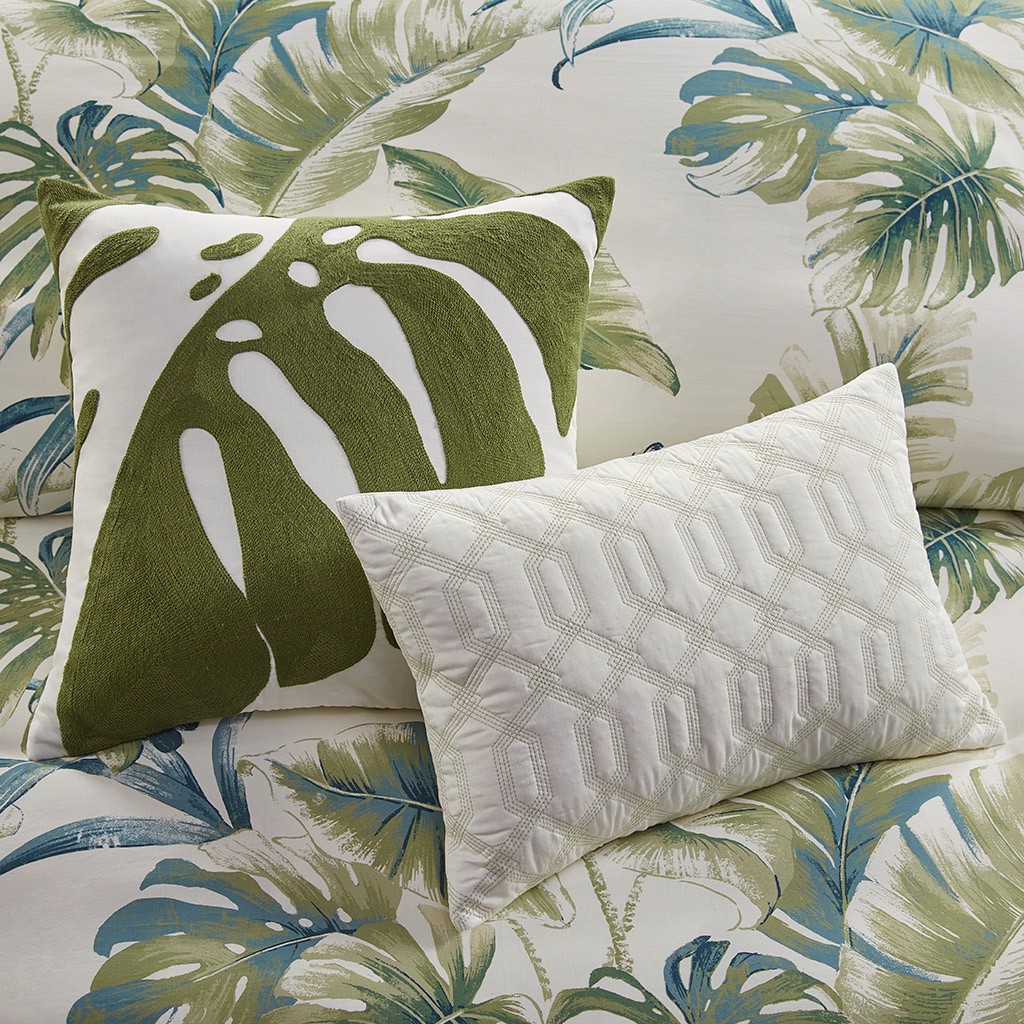 Truly our new Molly Tropical complete comforter set is one of our favorites for Spring! So many ways to add island style to your bedroom - add a soft throw, layer on more pillows or coordinate with fabulous lighting... easy-breezy to instantly update your space with gorgeous color and texture.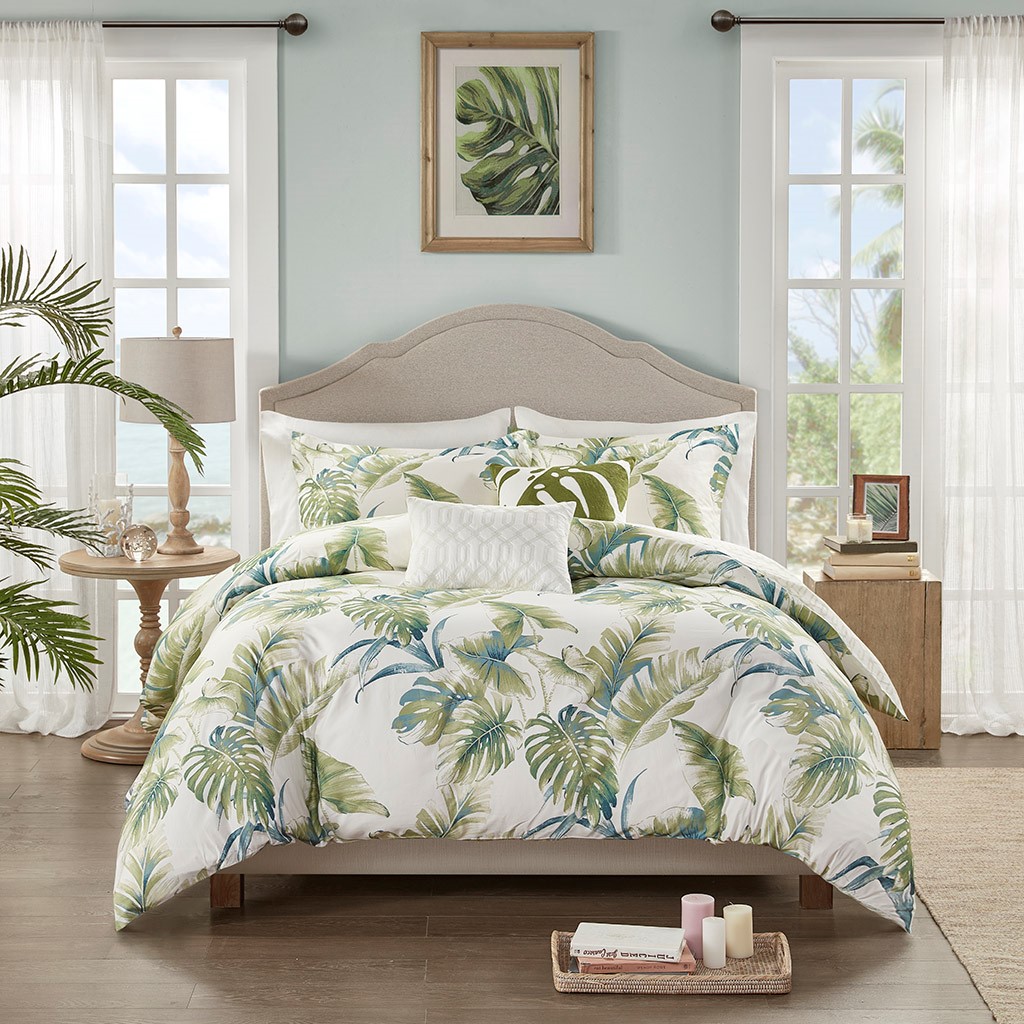 Available in oversized King and Queen Sizes.