Posted by Caron on 5th May 2023
Fancy little cocktails that are simply perfect for a Cinco de Mayo party when you want to serve something besides a traditional Margarita with your Mexi appetizers. So yummy and light with fresh squeezed lime and sparkling grapefruit soda!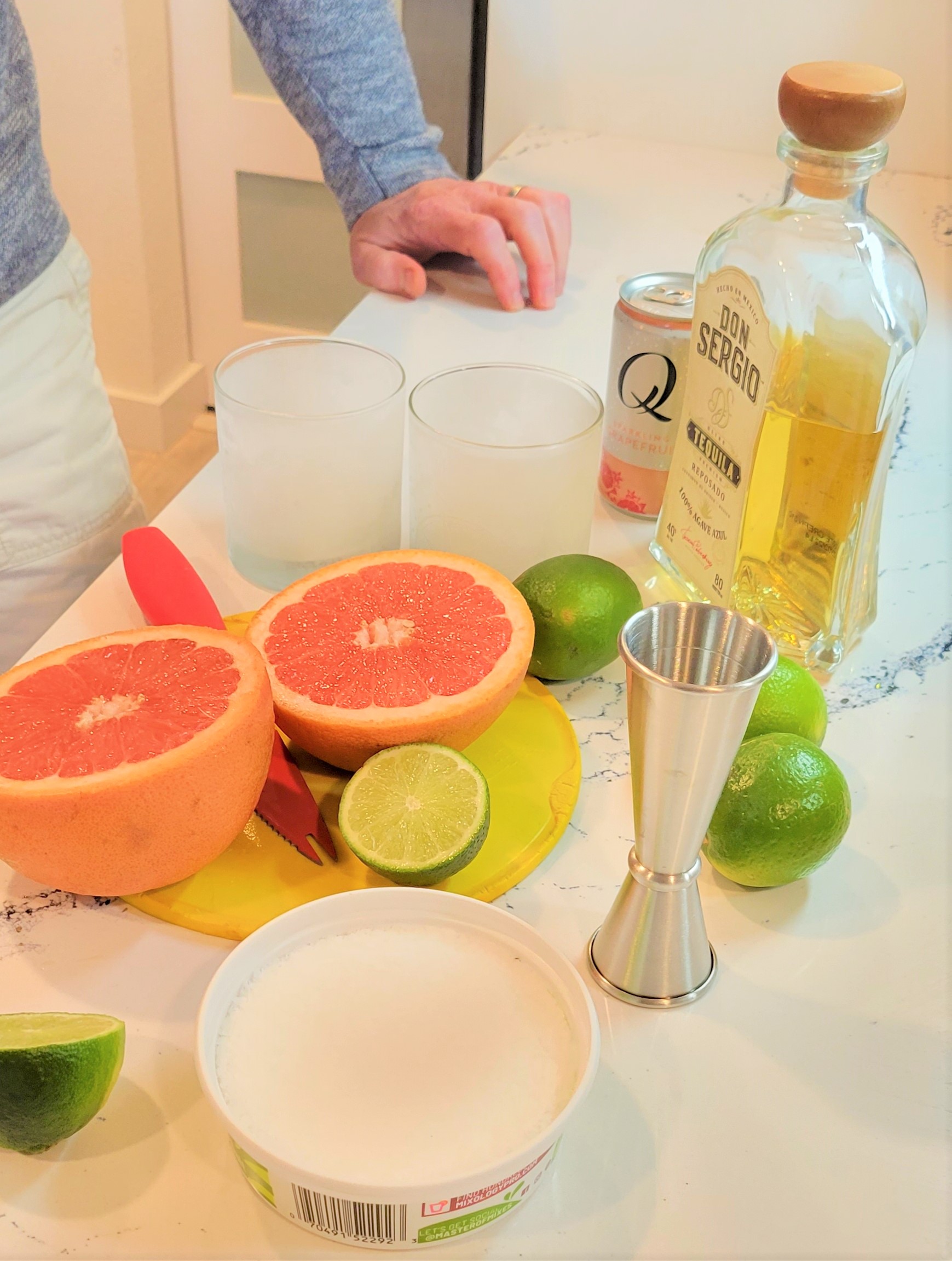 Here's what you need for one cocktail:
Rocks Glasses

3 oz. Squirt or any other Sparkling Grapefruit Soda that you prefer

2 oz. Great Quality Reposada Tequila (pick your favorite!)

.5 fresh squeezed lime juice

Salt for Rimming Glasses

Ice Cubes

Garnish with a Fresh Grapefruit Wedge
Step 1: Chill your Rocks Glasses in the Freezer
Step 2: Remove Glassware from the Freezer
Step 3: Rim Glasses with Kosher Salt or Margarita Salt. Tom favors rimming only one side of the glass to give it a different look, or if you are not a fan of the salt.
Step 4: Build your Paloma Cocktail with the ingredients into the salt-rimmed glass.
Step 5: Add Ice Cubes
Step 6: Garnish with a fresh Ruby Red Grapefruit Wedge.
Step 7: Enjoy with Friends!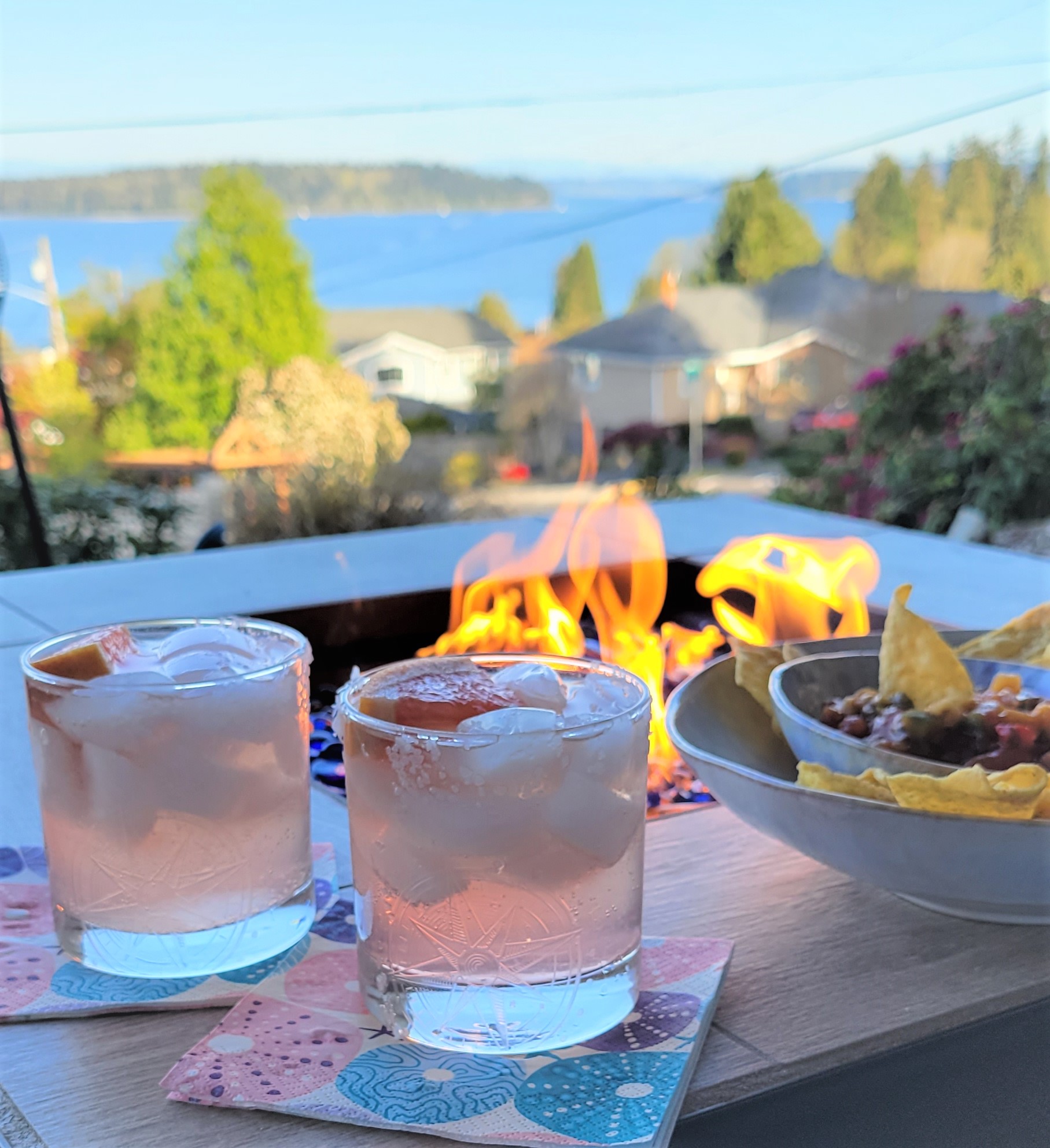 (featured in photo Compass Rose Star Etched Rocks Glasses and Brisa Salt and Sea Pasta Dishes)
A few "Hacks" that you can try also with this delish Mexican Style Cocktail:
1. Add a little fresh grapefruit juice along with the fresh lime juice
2. If you are not a fan of Reposado try Blanco Tequila instead. Also delicious!
3. Instead of regular Squirt Soda, look for the cane-sweetened Mexican version of Squirt (the BEST!) or a fruity alternative from Jarritos
4. Instead of Kosher Salt for rimming, try a different salt combination. We love the Chili-Lime Salt from Trader Joes and the spicy Habanero Salt from Jacobsen Salt Co too!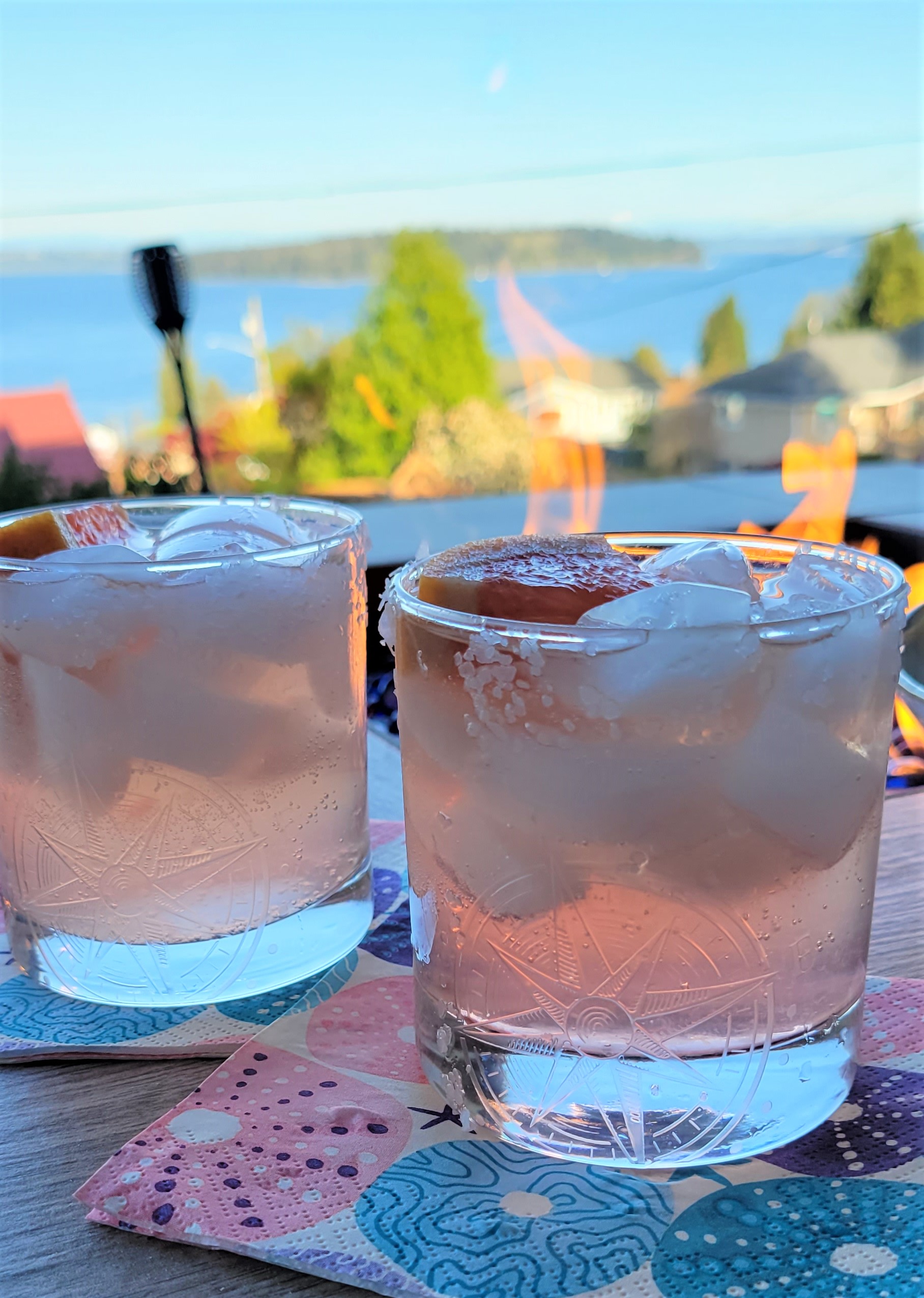 Have a wonderful weekend. Let us know if you try the cocktail - we'd love to know how you made yours!
Need Nautical Glassware? Take a Look at these Fun Etched Rocks Glasses! Plus the ones below..